Steel Barn-style Lighting for Every Trend
Renovating the home is a massive part of the homeownership process. Unless you've built a home from scratch, there's probably a good choice that your house has a few quirks or design choices you'd rather not have. So spending time and money to redo a section of the home is pretty standard. 
Even in cases where people have built their own home, tastes rarely stay the same over time. More often than not, those that build their own homes, as a result, usually end up making modifications along the way as well. 
Naturally, then, the first place people often make modifications to their home is, of course, their lighting. Unfortunately, lighting in the home has changed dramatically in the past couple of decades, with house designs and styles varying to meet the new demands. In this blog, we will explore the different home trends and how steel lighting can be used in each of these styles to create the ultimate home. 
So, without further ado, read on! 
From Farm to Industrial
So, let's get the obvious one out the way. If you've been going through our website, then you'll probably be aware that we're the one-stop shop for farmhouse and industrial-style lighting. But, just what is industrial and farmhouse-style lighting? Well, keep reading, and you'll know soon enough. 
Let's start with industrial-style design. Industrial lighting and design originated as a modernist recreation of the lofts and warehouses that became popular for businesses in the late 2000s. The style has grown from strength to strength over the years and has become increasingly popular. 
Industrial style is all about maximizing the materials used to create a space. For example, the materials used to create fixtures, such as steel and iron, are celebrated instead of hidden. Similarly, wall textures like bricks and cement are put on display and form a modernist take on the practical natures of the industrial movement. 
By comparison, farmhouse-style or barn-style design is based around similar principles. Toughness and reliability of materials are crucial to any farm, no matter the job of the tool, fixture, or machine – just ask any farmer. Naturally then, from a design perspective, farmhouse-style and barn-style fixtures emphasize the materials themselves, allowing the steel and cement of the building to be celebrated rather than hidden away. 
As a store specializing in industrial and farmhouse style lighting, we think we know a thing or two about the style. Our lights, such as the Manhattan and the Inglewood, are perfect examples of what steel farmhouse-style lighting is all about. 
If you're looking to embrace the industrial style, then give our galvanized steel option a try. With a galvanized steel coating, the materials of our steel industrial lights get to be celebrated even more with a beautiful finish that makes them even tougher than before! 
Art Deco Your Life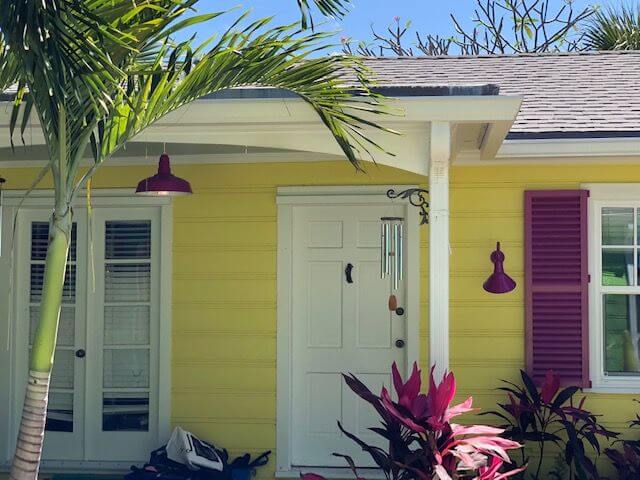 Originating during the 1920s, Art Deco looks to imitate the glamor and listlessness of Los Angeles during the Golden Age of Hollywood. As a result, the Art Deco style of interior design harkens back to a time of magic and prosperity.
In terms of aesthetics, Art Deco looks to embrace the foreign influences of ancient Egypt and Greece by creating abstract lines and geometric shapes that mimic the discoveries made during the time. As a result, Art Deco is timeless as a style and looks comfortable with just about anything!
When it comes to lighting, Art Deco continues to stand out as a versatile style. With an emphasis on visual patterning and theatre, materials for Art Deco styles and fixtures can be very loose in approach. Glossy gold and silver pieces are often most closely associated with Art Deco, though more industrial components can be included. 
The Hollywood Bowl wall-mounted light and Rose Bowl Ceiling light are great examples of the wide variety of Art Deco fixtures and what can be achieved with steel barn-style lighting. Both steel lights harken back to the peak of Art Deco style and design with their domed appearance. Additionally, both can be given powder coating options in various colors, allowing you to embrace the ethos of Art Deco stylings truly. 
A Slice of Hamptons


Finally, there is, of course, the venerable Hamptons style of interior design. 
Originating in Long Island, New York, the Hamptons style of fixtures has been around since the early days of American history. Ironically, despite its reputation as synonymous with affluent suburban housing, the Hamptons style has origins firmly rooted in farm and barn architecture. The style became associated with wealth due to its popularity with wealthy celebrities in the North West, who looked towards rural housing as a means to escape their fame. 
The minimalist white of its approach defines the Hamptons style, often contrasted with darkly colored steel fixtures. Natural textures of wood grain and blackened steel are encouraged and built on single wide spaces that can take full advantage of large set piece-style furniture. This makes Hampton homes seem more extensive and more open while maintaining a level of intimacy to the experience of the room. 
Steel lighting fixtures for this style of the interior are usually pretty self-explanatory. With the Hamptons style rooted in farmhouse origins, just about any steel barn-style light from our range is suitable for a Hamptons-style home. Wall fixtures, such as the Westchester steel light, are perfect examples of the Hamptons style and can be made even more perfect when styled with a gooseneck arm. 
For ceiling lights, our Carson and Malibu lights are well suited for Hamptons-style homes. When given a dark powder-coating,  such as in black, these fixtures will effortlessly stand out as fixtures while adhering to the Hamptons ethos. 
That's it for this blog on different interior design trends and the steel lights you can use to maximize their appeal. If you'd like to know more about how steel lighting can improve your home design, then contact our team at Steel Lighting Co.,  our friendly group of experts would be more than happy to give some advice and recommendations on what kind of steel barn light can best suit your needs.