Discover the latest tips, trends and best practices in barn lighting for 2023! Our Expert guide sheds light on the perfect solutions for your barn.
As the sun descends over the horizon and the evening blankets the clouds, the charm of the soft glow of well-structured barn lighting is hard to deny. There's a renaissance in the barn lighting realm, where traditional charm and cutting-edge technology co-exist. Whether you are a great-hearted farmer or a townie seeking rustic elegance, this well-detailed guide will be your compass to the latest tips, trends and best practices in barn lighting. Join us on this luminous journey as we show you a world that's old and new and filled with dazzling lights!
The Trends
Embracing Eco-Friendly Illumination
In a world where sustainability is as essential as oxygen, it's no surprise that barn lighting trends in 2023 are prioritizing eco-friendly solutions. Gone are the days of energy-guzzling incandescent bulbs that emit a harsh glow and fizzle out in a blink. Modern barns, farmhouses and properties are transitioning to more sustainable options like LED lighting systems. These energy-efficient LED bulbs not only minimize electricity usage but also boast a longer lifespan, saving both money and resources in the long run.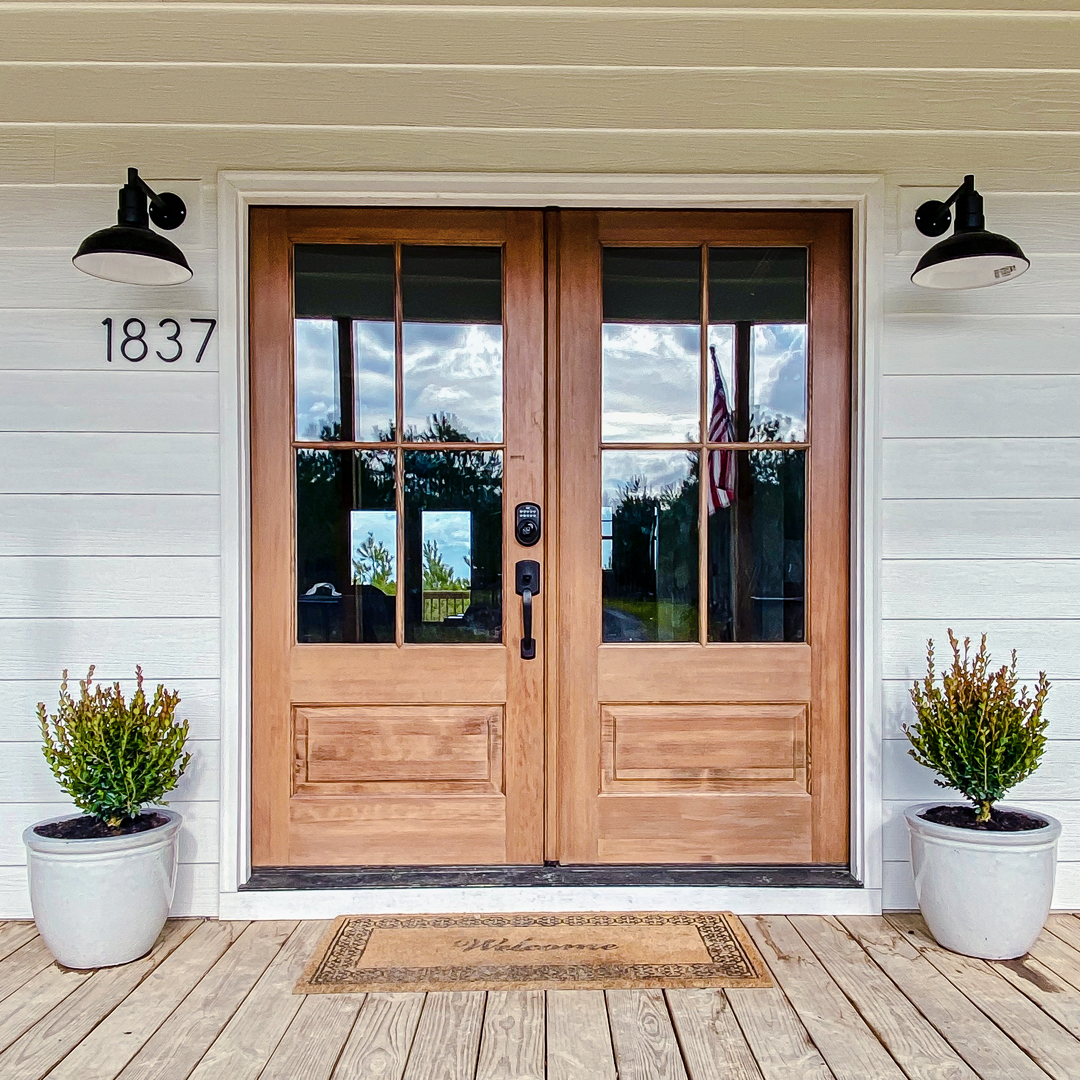 Also, solar-powered lighting solutions are taking center stage among barn and property owners who harness the sun's power to illuminate their spaces. Solar panels can be discreetly integrated into a building's design, providing a renewable and cost-effective energy source. Choosing environmentally friendly lighting options goes beyond a trend; it is also a responsible choice for the future.
In addition, light fixtures are also evolving to include eco-conscious materials and sleek, minimalistic aesthetics that complement the signature rustic charm of barn lighting while reducing carbon footprint.
Smart Barn Lighting is All The Rage
In 2023, barn lighting isn't all about brightening up spaces; it also entails integrating smart technology for maximum functionality and convenience. Marrying tradition and technology has revolutionized how barns are lit, offering unprecedented control and efficiency. Here are some popular options that are making the rounds:
Automated Lighting Systems ━ Imagine a world where your barn lights can automatically adjust according to the time of day or human/animal presence. Well, this isn't just a fragment of anyone's imagination; automated lighting systems have made this a reality! These systems are programmed to turn on and off at specific times, e.g. dusk to dawn lights, or respond to motion sensors, ensuring that your barn or building is well-illuminated only when needed and secure.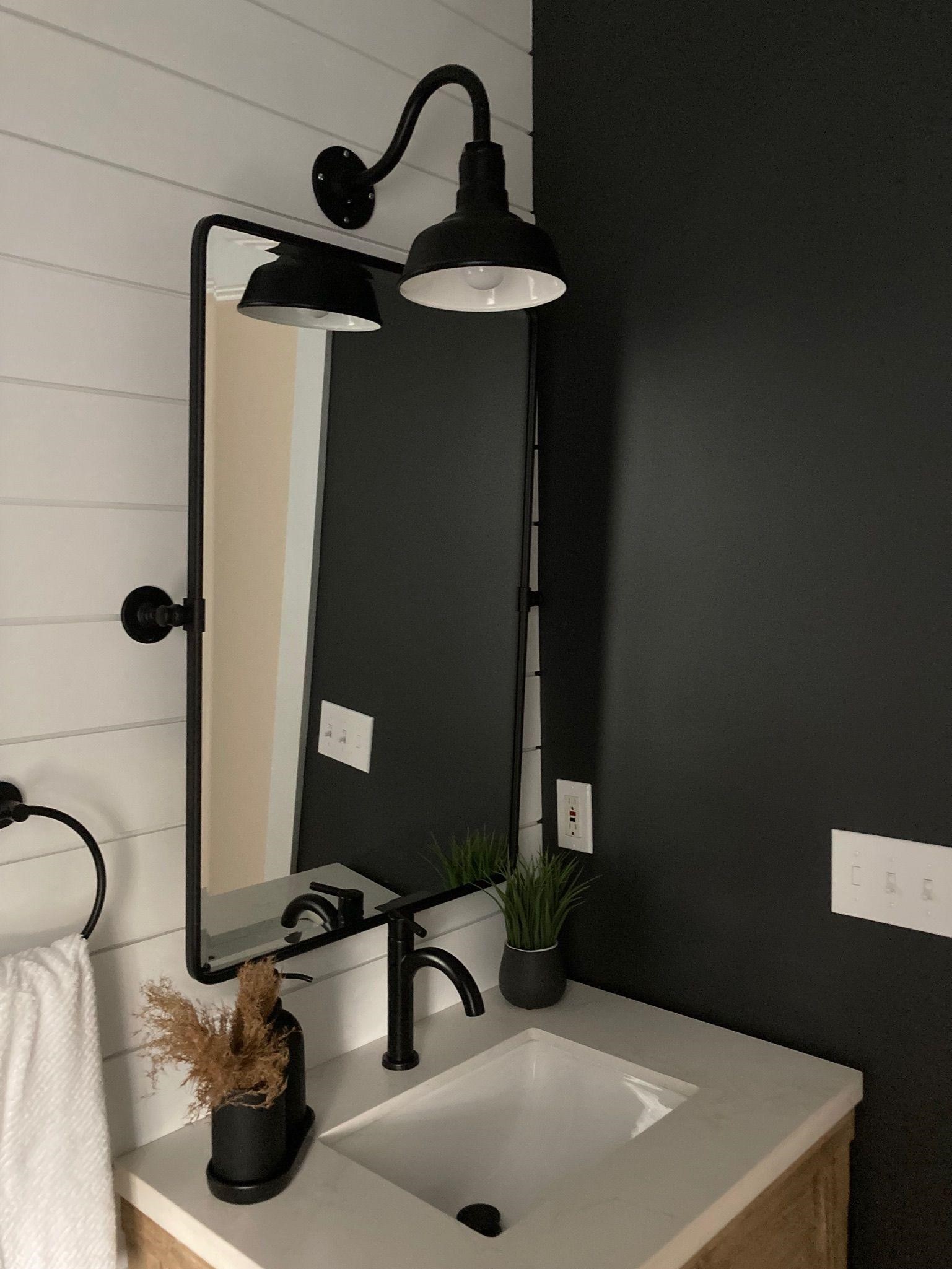 Remote Control and Monitoring ━  : The emergence of smartphones and home automation has made it super easy to control your barn lights at the snap of a finger. Smart lighting solutions allow users to adjust the brightness, color temperature and other specifics of barn lights via a remote. This level of control is not only convenient but also contributes to the security of your property.
AI-integrated  Energy Efficiency ━  In 2023, artificial intelligence is being employed to optimize barn lighting further. AI-powered systems can analyze data on energy consumption, weather conditions, and usage patterns to make real-time alterations for high performance. With this, you can save substantial money on energy bills and reduce your lighting's environmental impact.
Voice Control Integration ━  Voice-activated smart assistants like Google and Alexa have found their way into the lighting industry. You can now ask your smart speaker to adjust your prized gooseneck lights or shimmering chandeliers to reflect your preferred settings. Hands-free and seamless daily operations have never been easier!
Essential Tips and Best Practices to Consider
Assess your Needs
Before choosing your desired light fixtures, assess the specific needs of your home or property. Consider factors like space size, function and safety requirements. Otherwise, you might end up with square pegs in round holes.
Consider Environmental Impact
Opt for energy-efficient lighting solutions or fixtures compatible with LED bulbs and the like. These innovative fixtures will spare you some money on electricity costs. They also have a longer lifespan and are low-maintenance.
Don't Ignore Positioning
Ensure your wall or ceiling-mounted lights are strategically positioned to provide uniform and sufficient illumination throughout the room or space. Consider task lighting for work areas and general ambient lighting for overall visibility.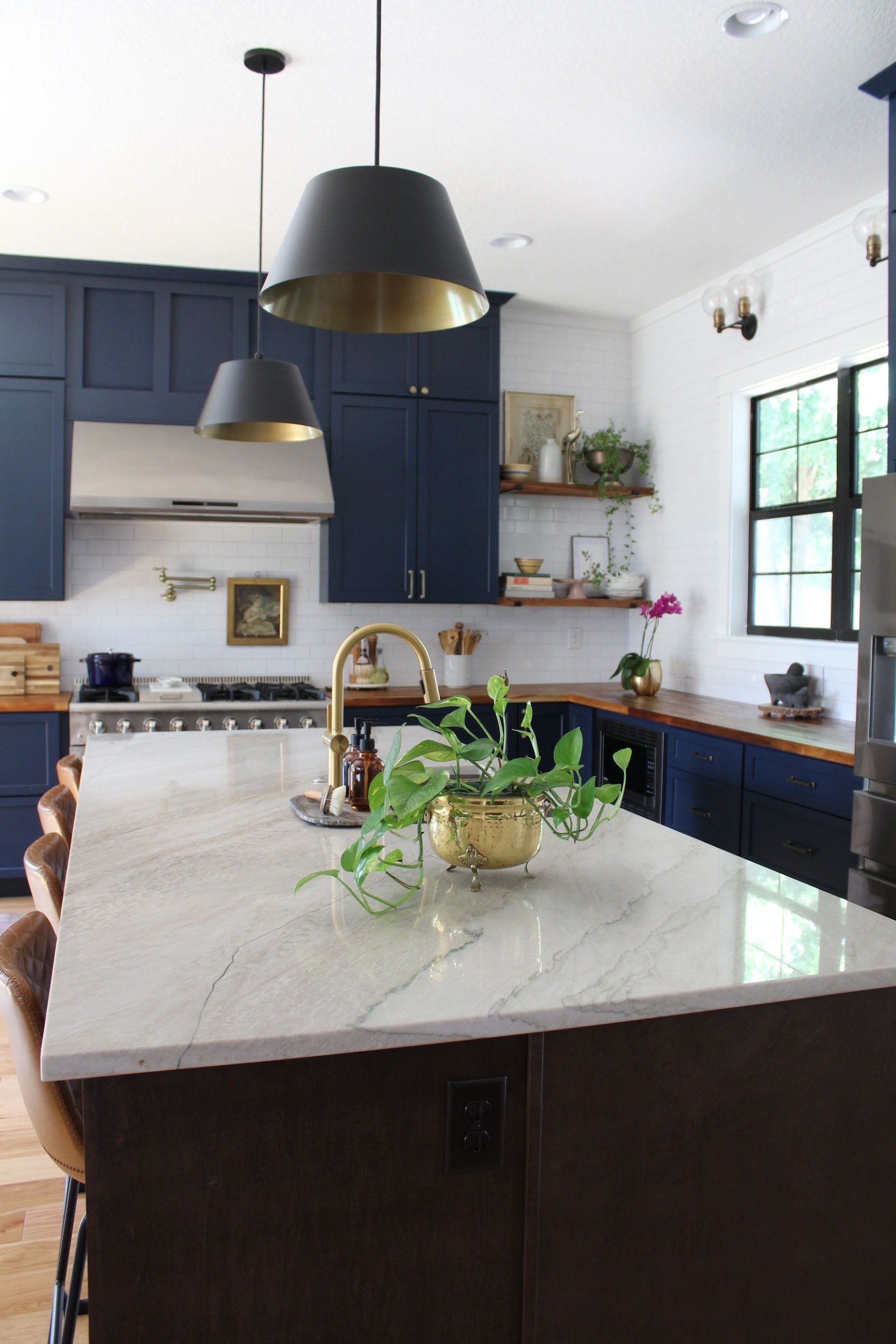 Adopt Motion Sensors and Dusk to Dawn Lights
Adopt motion sensors and dusk to dawn lights for areas with intermittent use. This ensures that your barn lights remain on only when needed, reducing energy consumption. They also improve security by deterring intruders like burglars and trespassers.
Don't Skimp on Natural Light
Make the most of natural light by incorporating large windows, skylights or translucent panels in your building's design. This reduces the need for artificial lighting during the day and creates a more pleasant and natural ambient for specific moods.
Prioritize Safety and Security
Ensure all key areas, such as driveways, walkways, entry points and emergency exits, are well-illuminated. Adequate barn lighting can augment whatever security details you've furnished your property with and keep criminal or dangerous agents away.
Cultivate a Maintenance Culture
Regular maintenance will save you a ton of money and stress. Establish a routine maintenance schedule to clean your galvanized lights, goosenecks, pendants and other barn lights. Inspect the wirings for signs of damage or wear and tear. Also, proper and regular maintenance helps prolong the lifespan of your fixtures.
Blend Functionality and Aesthetics
It is not enough to have eye-catching fixtures. They must be functional as well. Choose lighting fixtures that complement the overall design and ambiance of your space, whether industrial chic, rustic or modern. Stylish fixtures like brass barn lights also deliver maximum efficiency and performance.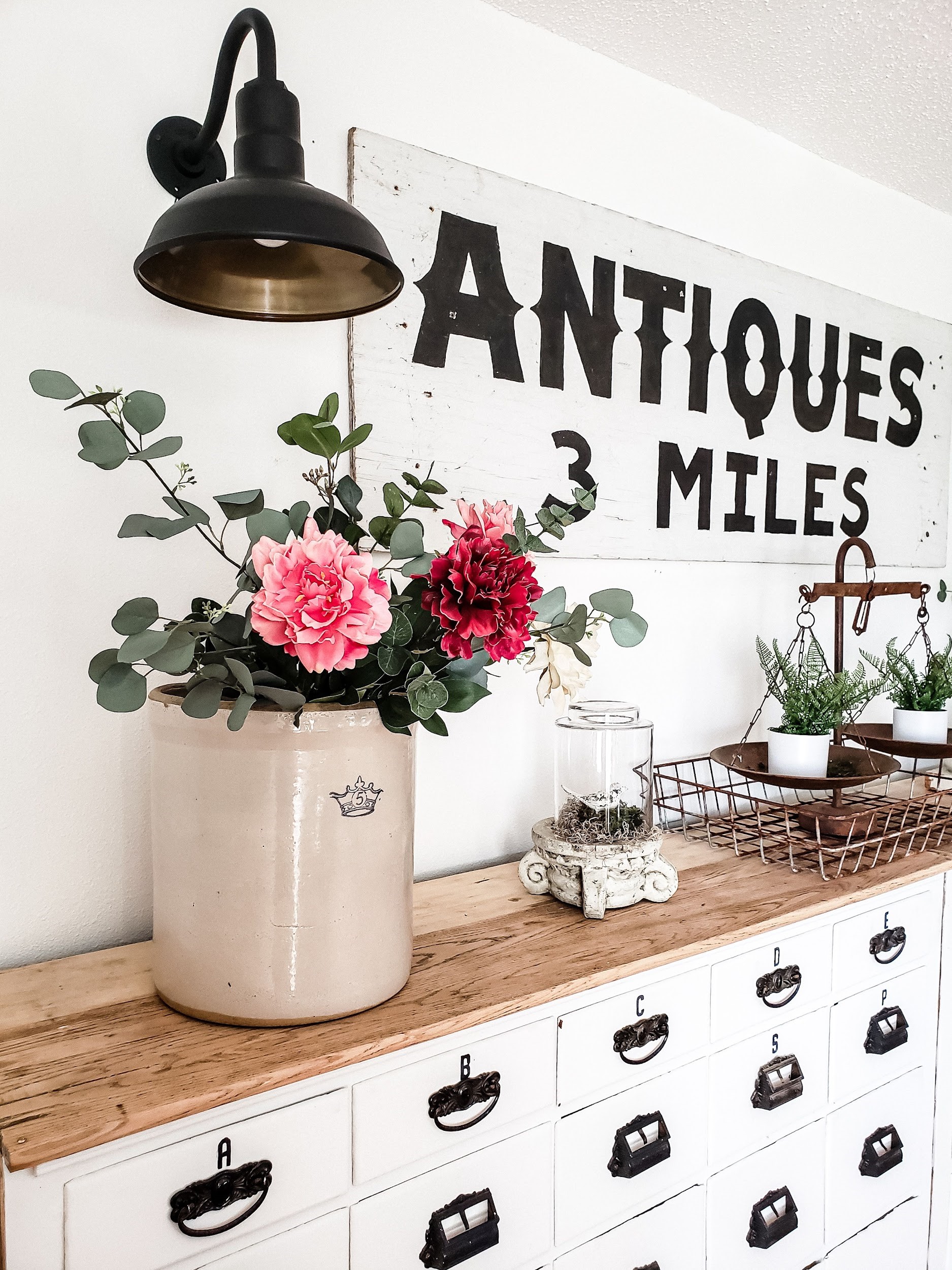 Consult Experts
You may need expert opinion or a professional touch to bring your dream barn lighting to life. If you have second thoughts about your decisions or preferences, do not hesitate to seek professional guidance. Professionals like Steel Lighting can provide personalized recommendations for your needs and budget.
In Summary
As evidenced above, 2023 screams sustainability, style and innovation for the lighting industry. It's evident that lighting your home or property is no longer a matter of utility; it's a privilege to curate a pleasant atmosphere, enhance productivity and reduce your environmental footprint.
From eco-friendly options to smart technologies, the exciting mix of trends shows that barn lighting is making a bold statement. As we move into a bright and illuminated future, remember that your space is more than just a structure; it's a canvas waiting to be painted with the warm and inviting glow of thoughtful lighting!