All in the Family
You won't find us slinging rugs or accent vases – we stick to what we know and you get what you need, when you need it. With our most popular style dome we have conveniently made 4 different sizes so that you can mix and match them around your project.  We offer the same style light in 8″,12", 16" and 20" diameters. Want it overhead or off a wall? We made it happen!
The Hawthorne
WHERE TO USE IT:
Front Door Sconce
Bedside Sconce
Decorative Touch Along Walls
Bathroom Vanity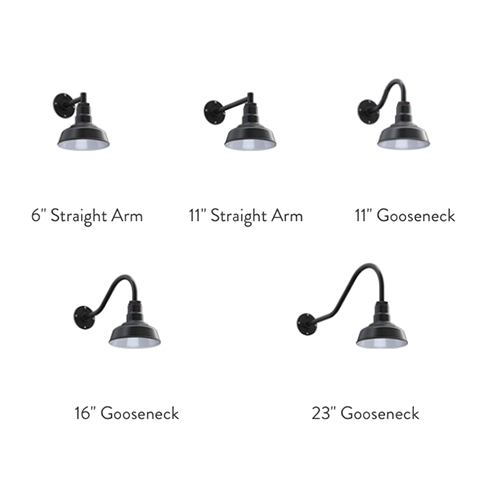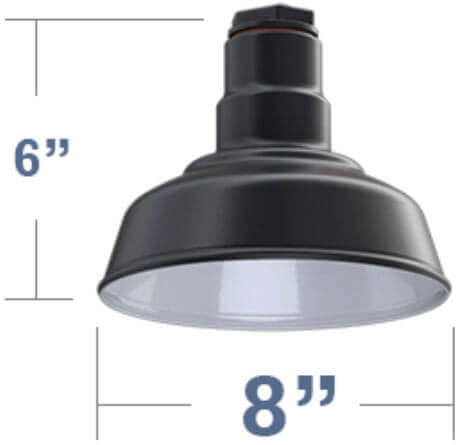 The Hawthorne and The Inglewood
Both generate plenty of light and can make a big difference to your decor. They have all the character of a typical barn light in a small body.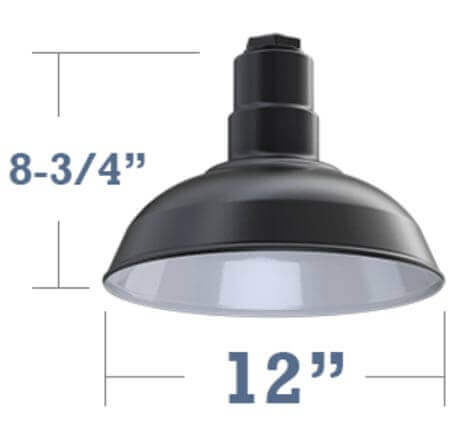 The Westchester and The El Segundo
These industrial barnhouse fixtures are comparable in size to a large mixing bowl and serve up ample character to match. These lights are the most flexible size as they can work in smaller or larger spaces and are not too large to use indoors as well!
The Gardena
WHERE TO USE IT:
Beside Or Above Garage Doors
Decorative Touch Along Walls
Barn Walls
Most Often Used Outdoors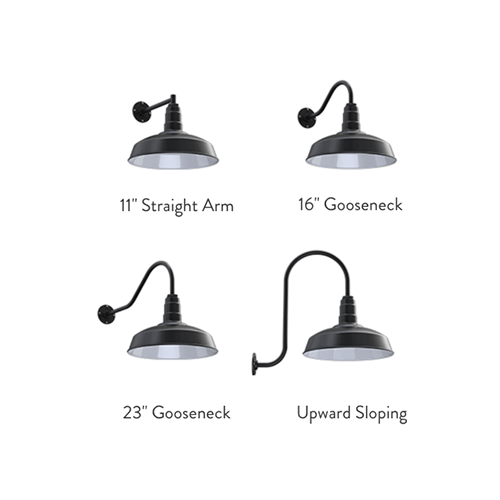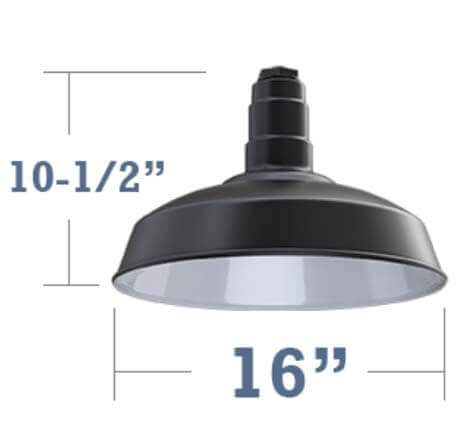 The Gardena and The Carson
The go-to barnhouse style lights. As our most popular, these beauties are total chameleons and fit in perfectly anywere you choose.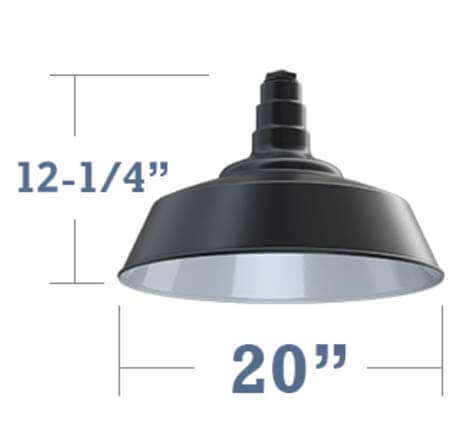 The Redondo and the Manhattan
Our largest industrial barnhouse lighting fixtures have a big presence and can make an even bigger statement when added to your story. These sizable favorites really shine when installed at least 15ft off the ground or from at least 15ft ceilings.