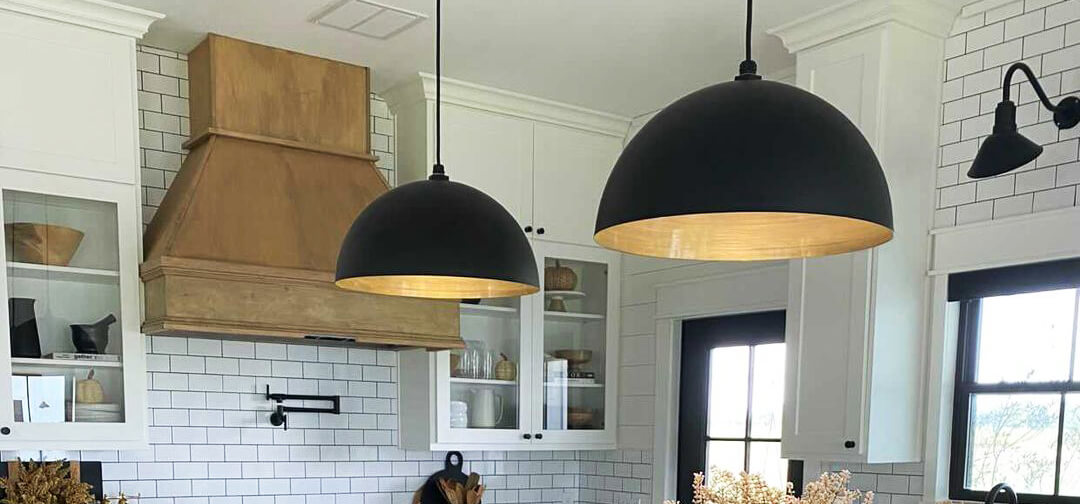 A well-executed lighting plan can make all the difference to your modern farmhouse kitchen. Lighting trends have evolved with the years, and kitchen island lighting is no different. Farmhouses, in particular, have witnessed meteoric aesthetic improvements, with constantly unfolding lighting developments. With the perfect light fixtures in place, spending time on your kitchen island and the kitchen, in general, becomes a delightful, refreshing, and luxurious affair. It doesn't matter if you are slaving over the stove, enjoying a hearty breakfast, or hosting a dinner for your friends; lighting will beautify and preserve every moment.
These days, kitchen lighting trends take on a rustic yet modern approach. They lean towards the past while acknowledging the present. They feature antique details, industrial pendant styling, distressed wood, and lavish metallic or matte finishes. Sitting at the top of the trend table are modern kitchen pendants with brass inlay like our recently launched Melrose light. Of course, you want a dose of inspiration for your next or current modern farmhouse kitchen island lighting, and we are about to serve these in spades. So read on to learn more.
The Industrial Look is Here to Stay
Considering that today's light fixtures were reclaimed and reinvented from old barns and factories, a modern farmhouse kitchen island can go from zero to a hundred with an industrial vibe. And there's no better way to incorporate an industrial feel on your kitchen island than with  Our Carson light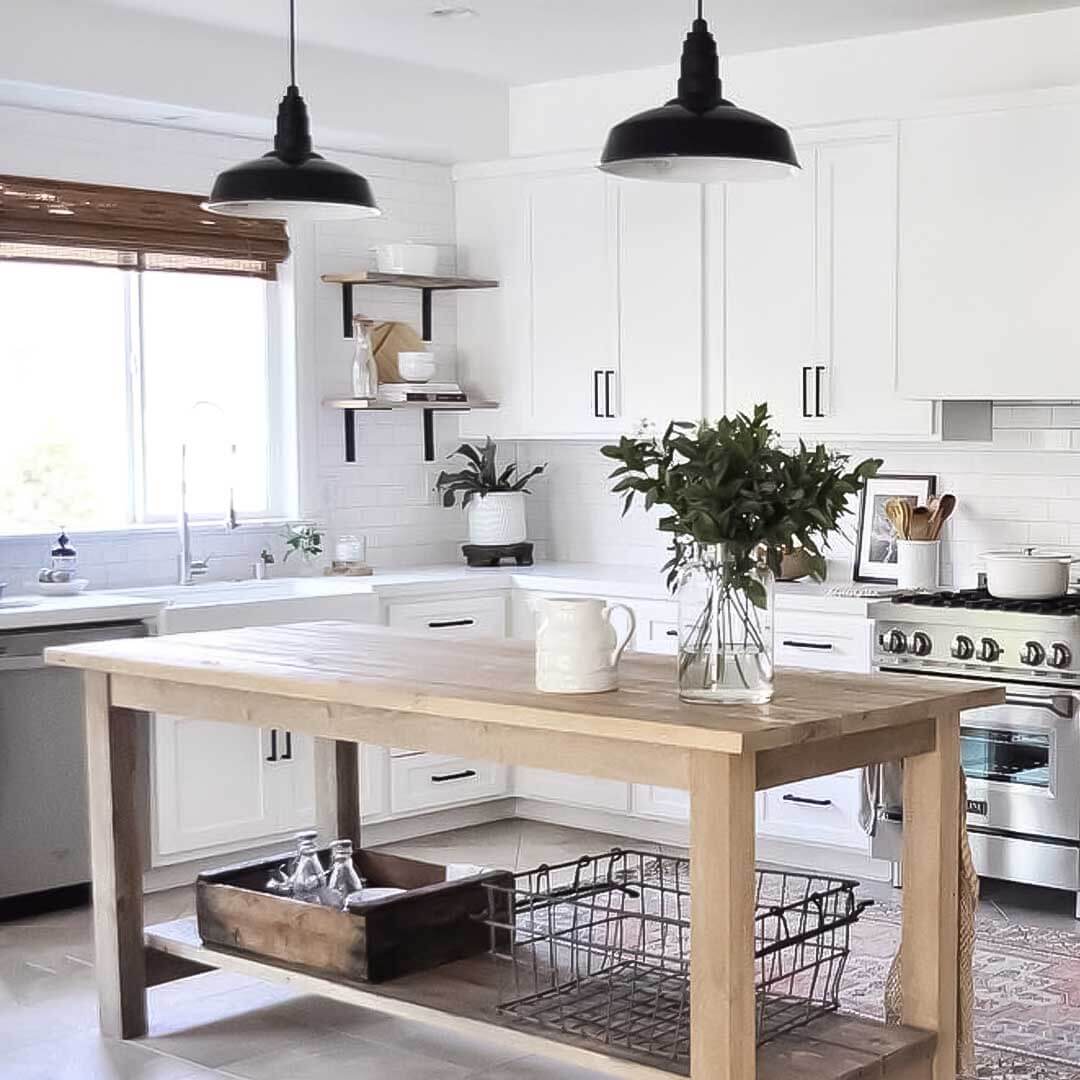 Specially designed for the kitchen island, it presents a stylish matte black exterior with a choice of brass, white or matte black for the interior.  The matte black exterior lends illumination and sophistication to the kitchen island, brightening your dining space while being a feast for the eyes.
Pendant Lighting is the new Cozy.
Pendant lights are a type of light fixture that hangs from the ceiling. They typically come as a single fixture with a hanging point. They are the go-to lighting for kitchen islands because they offer illuminating functionality for the countertop and infuse style appeal to the overall space. In addition, they possess powerful appeal and practicality. The Melrose light is true to form a depiction of a kitchen island pendant. It is every inch a pendant light with a difference. Not only does it gentrify your kitchen island, but it is also built like a bowl and well-sized to meet your lighting and aesthetic needs.
The Black and White Magic
Nothing prepares your mind for the astonishing effect of a black against white kitchen scheme. Given that many farmhouse kitchens are typically draped in white colors, it behooves your decorative inclinations to enliven the space with black visuals. The matte black exterior of our Inglewood light will perfectly punctuate your kitchen Island. Set against the airy white of your kitchen, it will introduce a visually exciting contrast that will have your guests nodding in approval and awe.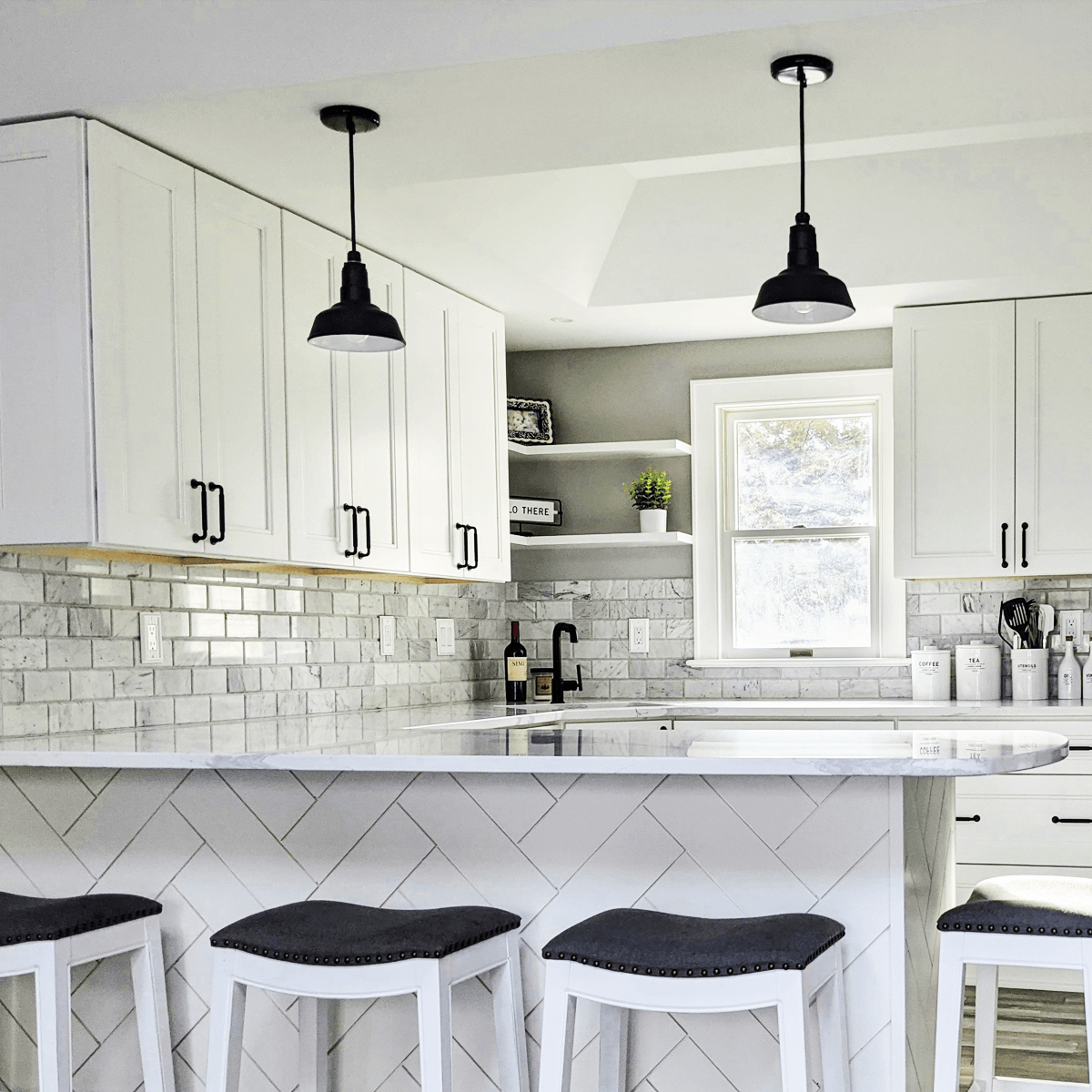 Brass and Black is in Vogue
When it comes to farmhouse kitchen lighting, brass is in vogue. Farmhouse owners are captivated by the distinct appeal of brass finishing. With our Melrose modern farmhouse pendant light fixture, you get a unique brass element, meticulously detailed on the inside to complement the matte black exterior. Unlike pure brass exterior and finishing, the brass inlay and matte black contrast introduce a one-of-a-kind character to your space. It draws the eye and fascinates the mind.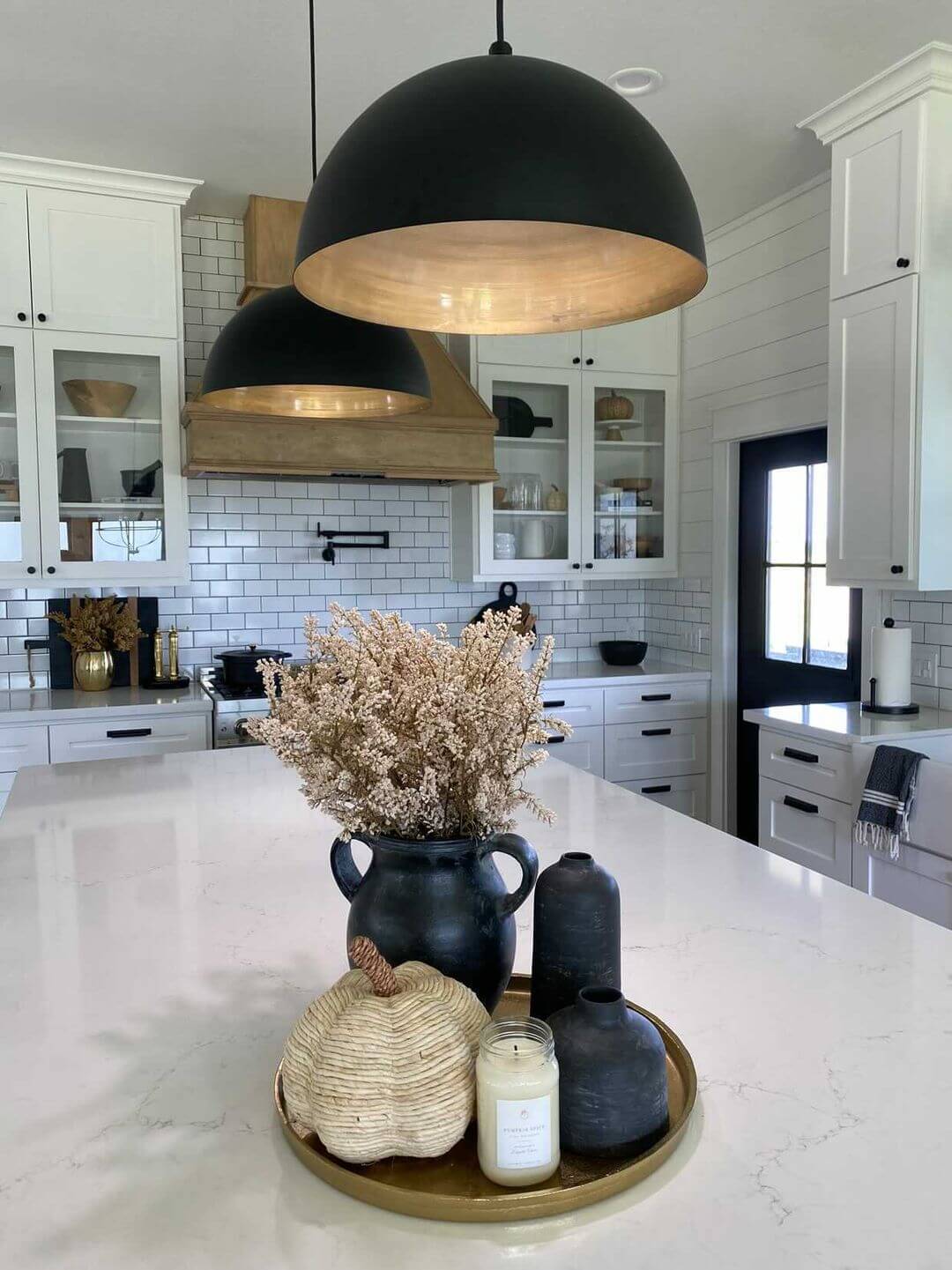 The Single Pendant Light
While multiple pendant light fixtures are the norm for kitchen islands, there is no denying the elegant simplicity of a single pendant light hanging from the ceiling. The good thing is, the Melrose light is well-equipped to handle the lighting requirements of your space, whether roomy or small. A single Melrose light equals a million. Now imagine two or three over your kitchen island? Simply astounding!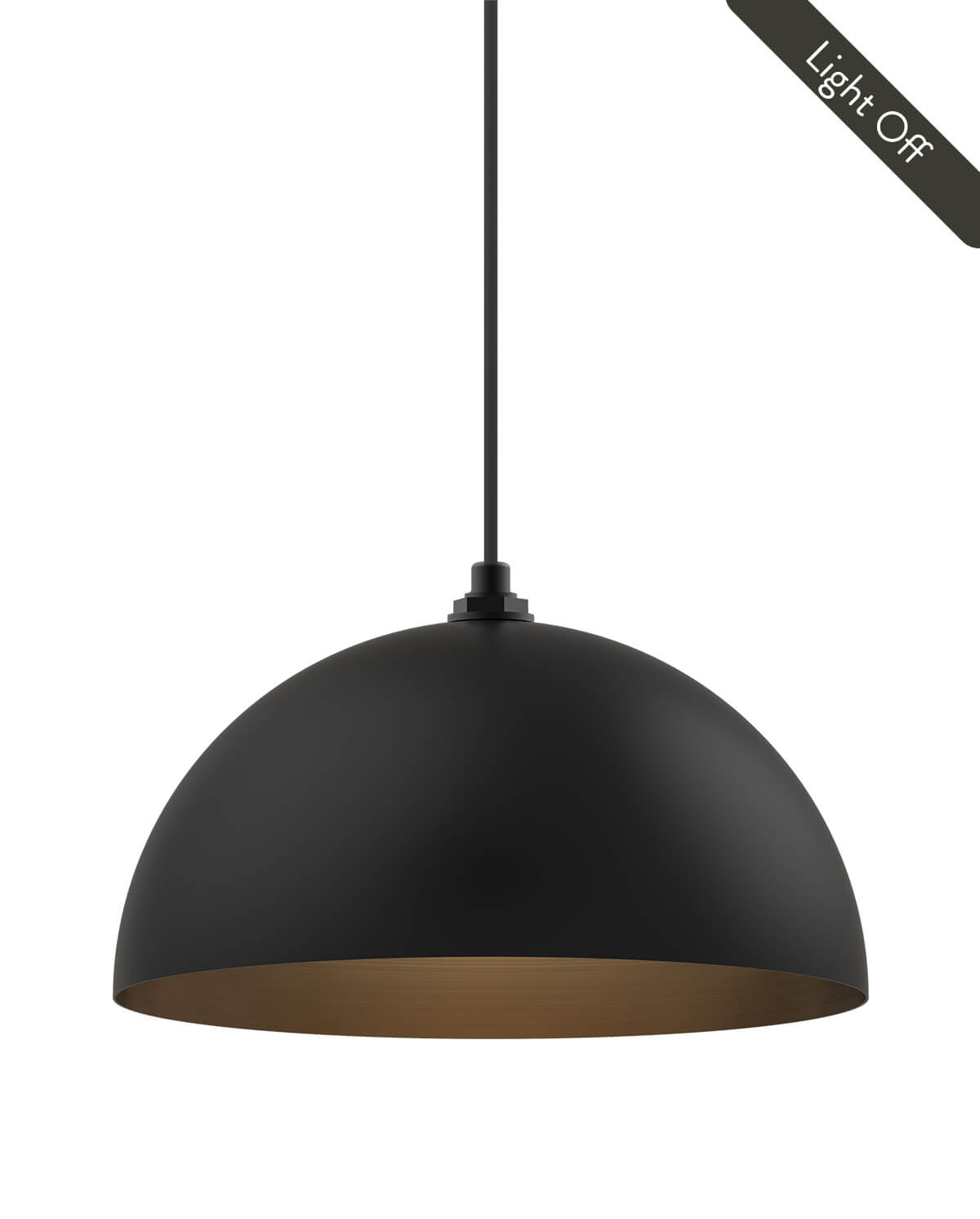 The Perfect Symmetry
We just emphasized the distinct elegance of a single pendant light, but multiple downlights arranged in rows to achieve a perfect symmetry are equally as elegant (if not more). Three or two of our Melrose lights hanging over your kitchen island is synonymous to finesse, functionality and panache. You get all its perks in a double dose, and you can't help but be drawn to your Island each time you step into your farmhouse kitchen. This kitchen island pendant sure has the wow factor!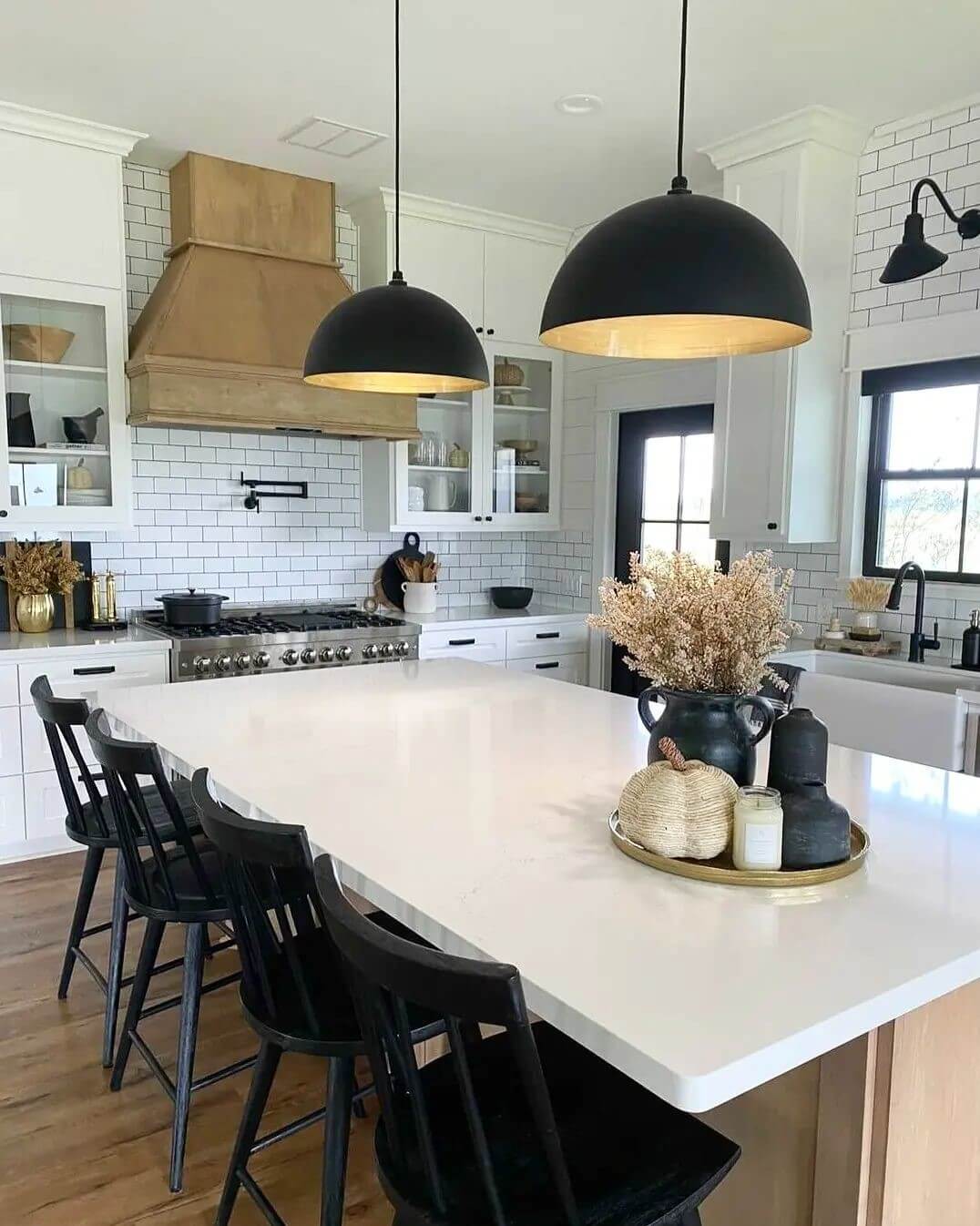 Galvanized Lighting for a Contemporary and Rustic Texture
Galvanized lighting is having a moment! Interior decorators and homeowners can't get enough of its luxurious look and feel. Our range of galvanized kitchen island pendant lights is a sight for sore eyes and a breath of fresh air. They are crafted to last and provide the best illumination for your space. You can't go wrong with hanging this irresistible light fixture over your kitchen island. Our 16″ Carson galvanized light is one to consider. The overhead light mirrors a large mixing bowl with a sturdy galvanized stem. It combines industrial, rustic, and modern elements to deliver the perfect finish and illumination.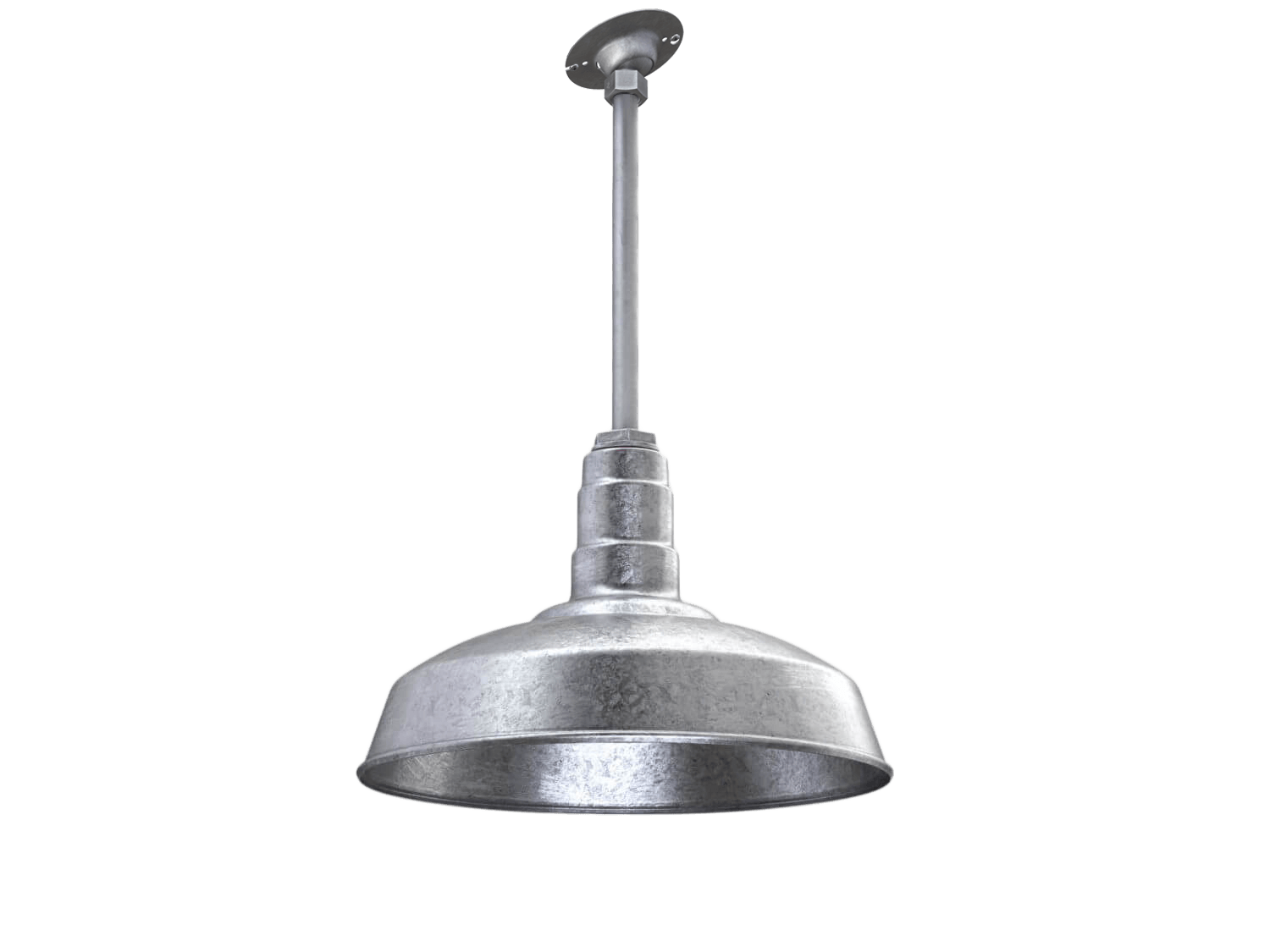 Steel is the Material of the Century
You know a light fixture is worth it's salt if it is crafted out of steel. Like all our other lights, the Melrose light is crafted with 18-gauge American steel, one of the best in the game. This means it can stand seasons and centuries without defaults and defects. In addition, it is equipped with an E26 Medium base socket that is compatible with different types of bulb styles, so you can style and illuminate your kitchen island as desired.
Think Farmhouse Kitchen Island, Think Melrose Light!
All features considered, our Melrose light fixture checks every trend on the trend table. It is a trendy, functional, aesthetically pleasing, modern farmhouse pendant with many pros and zero cons. Though newly launched, it has already won the approval and love of our customers, as evidenced by one of our favorite influencers, @thecozyfarmhouse. You can't help but love its rich design and all-around practicality. Your kitchen island deserves a light that offers all the goods, and that light is the Melrose light! Plus, it is as durable as it can be. What more could one ask for!