Outdoor barn lights are barn lights that are built to withstand outdoor applications. From functionality to aesthetics, these outdoor lights deliver premium, well-rounded illumination. They light porches, walkways, driveways, patios, gardens and balconies. Most of all, they keep intruders at bay and provide a measure of safety and security.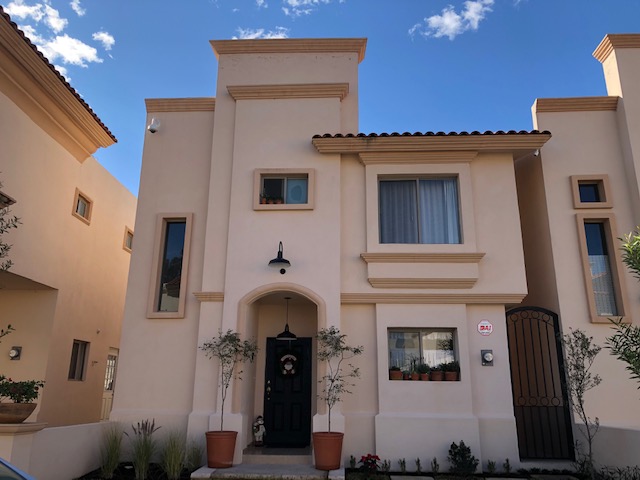 You will need a credible shopping guide to guard against wrong choices and bad decisions if you want to get outdoor barn lights. Well, count yourself lucky because this blog post provides a tested and trusted guide for buying outdoor barn lights. So read on and get ready to shop!
Consider the Weather Rating
Choosing the ideal outdoor barn light revolves around weather considerations and UL (Underwriters Laboratories) rating. UL damp and UL wet ratings indicate that the fixture is designed for outdoor application. The indicators also signify the weather or environment suitable for the outdoor fixture.
Wet-rated barn lights generally withstand harsh weather and environmental conditions. At the same time, damp-rated fixtures tolerate a degree of moisture. Wet ratings can withstand ice, snow, and relentless rain. It can handle salty breezes from the ocean and are suitable for verandas, exposed decks, gazebos and pergolas, etc.
Galvanized barn fixtures are considered damp-rated. Thanks to the sturdy coating, they thrive well in damp locations. On the other hand, barn lights with marine-grade coating are cut out for coastal cities with high salt content. Thus, they are considered wet-rated.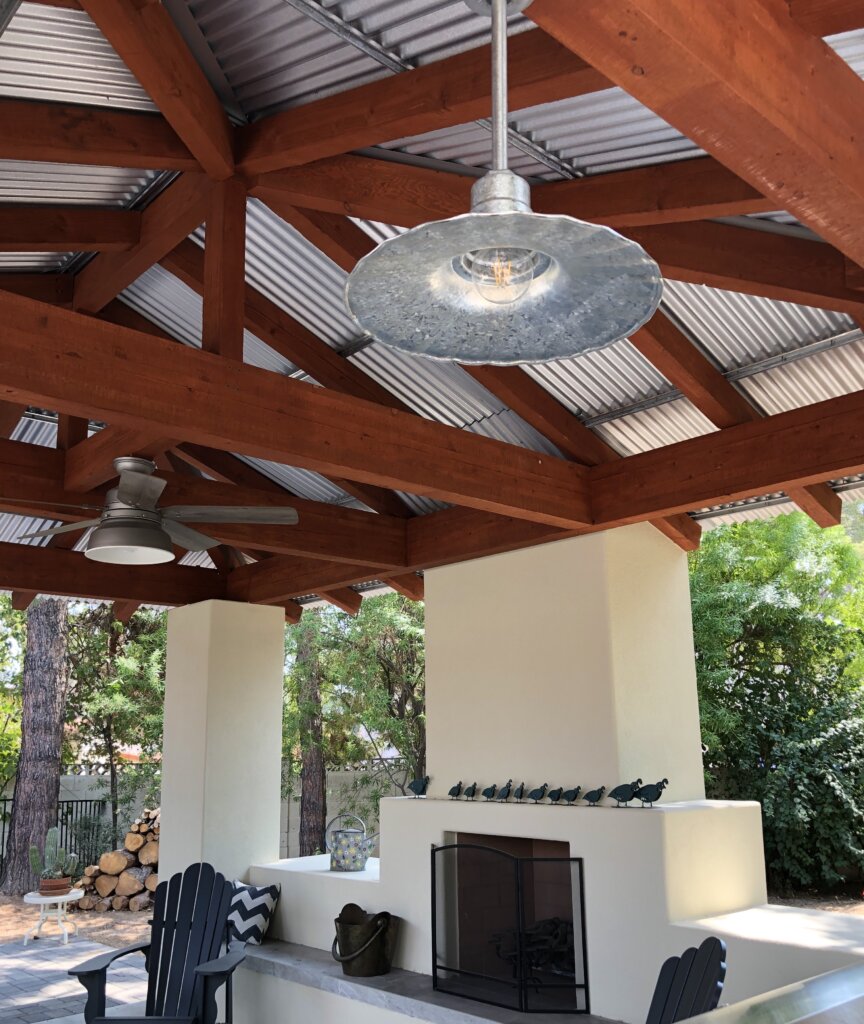 Pay Attention to Tech
Modern outdoor barn lights pay homage to the world's evolving technology. They are engineered for maximum security, convenience and efficiency. Examples of tech-centered outdoor barn lights include :
Dusk to dawn lights — these are one-of-a-kind outdoor lights sensitive to light conditions. They switch on when light levels are low (at sunset) and switch off when light levels are high (at dawn).
Motion Sensors — they are configured with sensing technologies like ultrasonic and infrared. Hence, the security lights power on when they detect movement. Motion sensor lights keep human and animal intruders at arm's length.
Solar Powered — Solar powered lights are cost-effective lights that work without electricity. They accumulate energy from sunlight and are stored within rechargeable batteries.
LED — when it comes to energy-saving lights, LEDs are top of the rank. They are far better than incandescent bulbs as they are more energy-efficient. Outdoor barn lights affixed with LED bulbs are more durable and brighter.
Dark Sky Compliant — Dark Sky Compliant lighting fixtures are a sustainable solution to light pollution. They direct light toward the ground as opposed to other directions. Also, most of these lights feature LED technology.
Consider Lumen Brightness
Thanks to LED technology, the light industry has replaced watts with lumens. Lumens indicate a bulb's degree of brightness. Technically, the higher the lumen, the brighter the light. For outdoor barn lights, you should stick to fixtures with these lumen ratings :
Wall Lights – 50 to 200 lumens
Path and step lighting – 12 to 200 lumens
Security lighting – 300 to 700 lumens
Landscape lighting – 50 to 300 lumens
LED floodlights – 700 to 1300 lumens
Swimming pool lighting – 200 to 400 lumens
It is important to note that high-quality light fixtures go hand in hand with quality lumen output. If you buy substandard or low-voltage light fixtures, the lumen output will be affected, and the resulting illumination wouldn't be as bright!
Focus on Light Color and Temperature
When buying outdoor barn lights, it is imperative to factor in light temperature. Light temperature is measured in kelvins, and it determines the color of light. As a rule of thumb, the higher the temperature, the bluer or brighter (bright white) the light. High temperatures, in this case, range between 4000K to 5700K.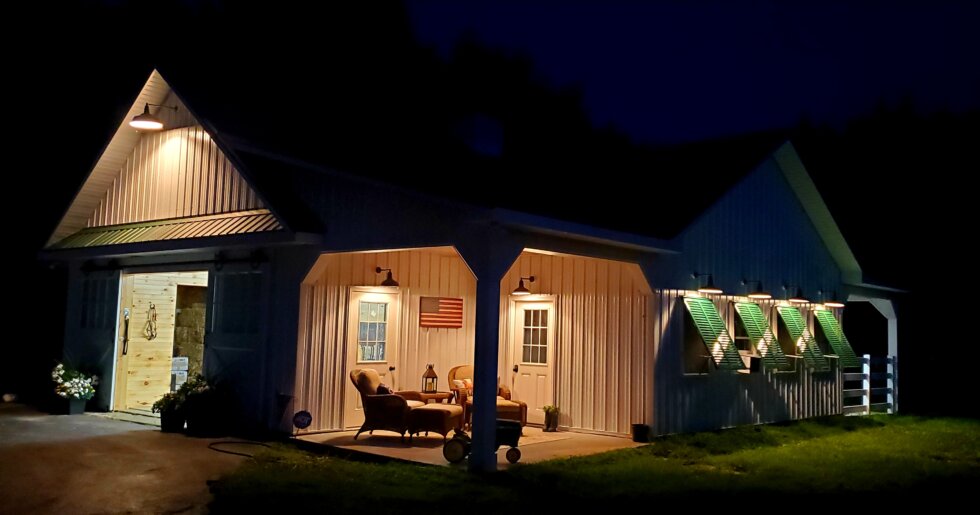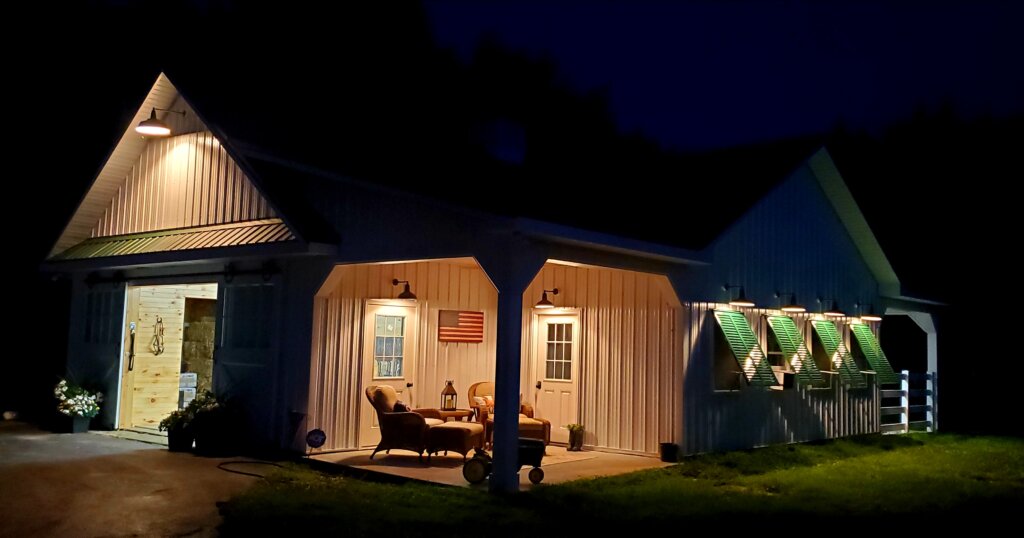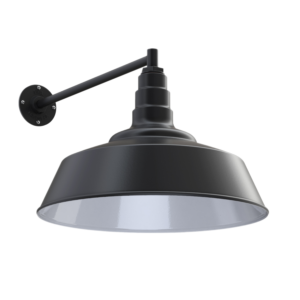 Redondo
$219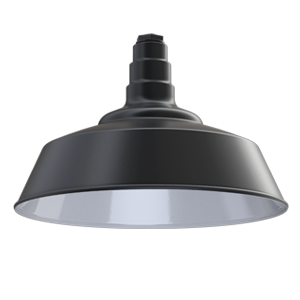 20" Dome
At low light temperatures (say between 2700K-3000K), the light emits warm tones referred to as soft white light. However, security and safety reasons demand temperatures that emit blue or bright white tones. For relaxation spaces like gardens, patios and swimming pools, choose warm or natural-colored barn lighting.
Select the Best Material
Outdoor barn lights require protection against outdoor elements like rain, wind and salt. Choice outdoor barn lights should feature copper, brass, bronze and galvanized steel. Copper, brass and bronze are called "red" metals because they are immune to external elements once they oxidize.
Stainless steel fixtures with marine-grade coating are renowned for marine and coastal applications. They form a remarkable resistance against salinity, so you should opt for marine-grade coated barn lights if you reside in a seaside area with high salt levels. Galvanized steel lighting, on the other hand, forms a protective shield against heavy rain, wind and all forms of rust-causing moisture.
Aluminum is another material deployed in outdoor barn fixtures. It is resistant to rust due to its self-passivation process. Aluminum is typically anodized to create a protective coating against damaging elements and give the fixture a polished finish.
Consider the Style and Size
After all, is said and done, you want to choose an outdoor barn light in the right size and style. For garage door barn lights, multiply the width of your garage door in inches by .33 for a two-car garage door and .25 for a single-car garage door. To gauge the size of a front door barn light, multiply the height of the entry (in inches) by one-fourth (0.25). But if you want to go all out, multiply by one-third (0.33).
Most retailers and manufacturers offer outdoor barn lights in different sizes, and steellightingco.com is not an exception. If you are confused about sizing, you can contact the team to help you out. And speaking of style, outdoor barn lights come in different varieties. The most common mount style is the Gooseneck mount. There is also the straight-arm and the upward Sloping mount.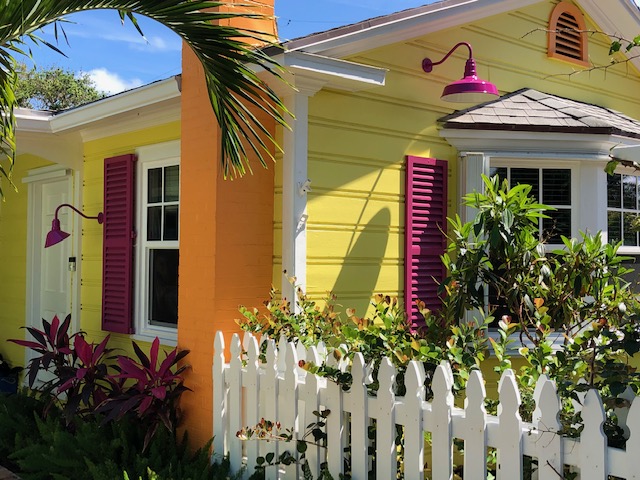 You can also customize your outdoor barn light to suit your preferred color or style. In addition, you can select brass, bronze, galvanized or matte finish to suit your style or environmental requirements.
And there you have it! Feel free to refer to this guide when shopping for an outdoor barn light. Remember to prioritize quality, efficiency, durability and aesthetics when choosing an outdoor barn light!