Floor lamps and light fixtures have become a cherished staple in most homes and commercial facilities. They greatly enhance the beauty of a space while providing much-needed serviceability. These lighting types have a refreshing and rejuvenating effect on mood alongside the power to improve productivity and promote intimacy.
Given their desirable and appealing characteristics, it is somewhat difficult to choose one over the other. However, they have distinct applications which make it easier to separate their functions and uses. So if you are finding it difficult to choose between a floor lamp and a light fixture, then you should read this article!
Creating the Desired Ambiance
Ambiance and lighting go hand in hand – A good lighting system expresses the right ambiance. It speaks to your mood and draws the eyes. It is inspiring, warm, energetic, and refreshing. Be it a floor lamp or a light fixture, you want to focus on your desired ambiance. Before choosing a lighting system, you should figure out the type of ambiance you want to create and the purpose of the space. On that note, there are three main categories of lighting, and floor lamps and light fixtures are a part of this group. These include:
Ambient Lighting:  Ambient lighting illuminates the overall space. These consist of light fixtures that reflect off of the ceilings and walls to generate additional illumination. As the name implies, it sets the mood of a space by enhancing visibility and promoting aesthetics. Lighting could be bright and crisp-clear during the day and soft or shadowy at night. Ambient light fixtures augment a space's natural and overhead lights. They are great at covering up shadows, downplaying bright spots, and adding warmth to dark corners. Examples of fixtures that transmit ambient lighting include; chandeliers, wall-mounted lights, ceiling-mounted lights, floor lamps, track lights, table lamps and LED downlights.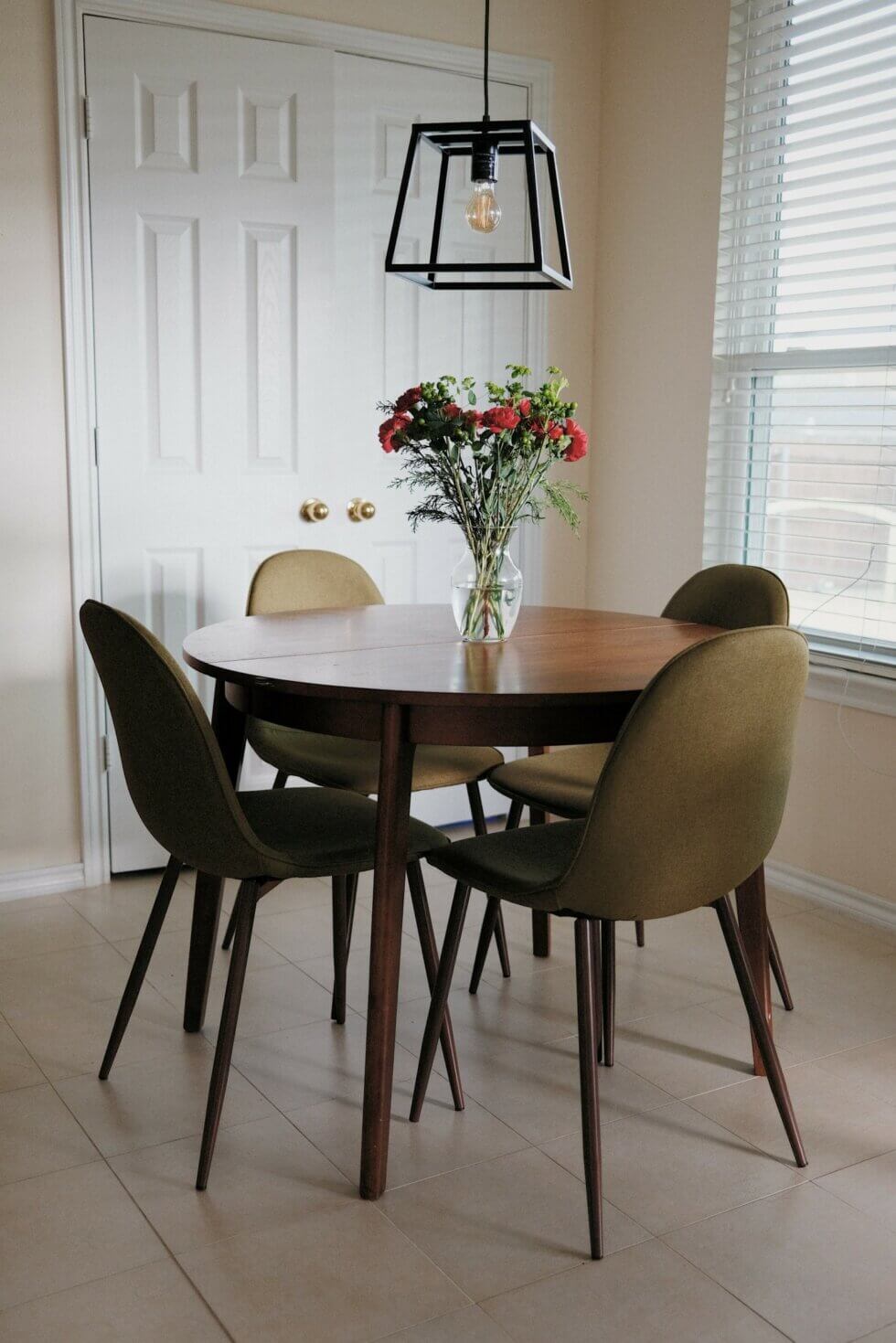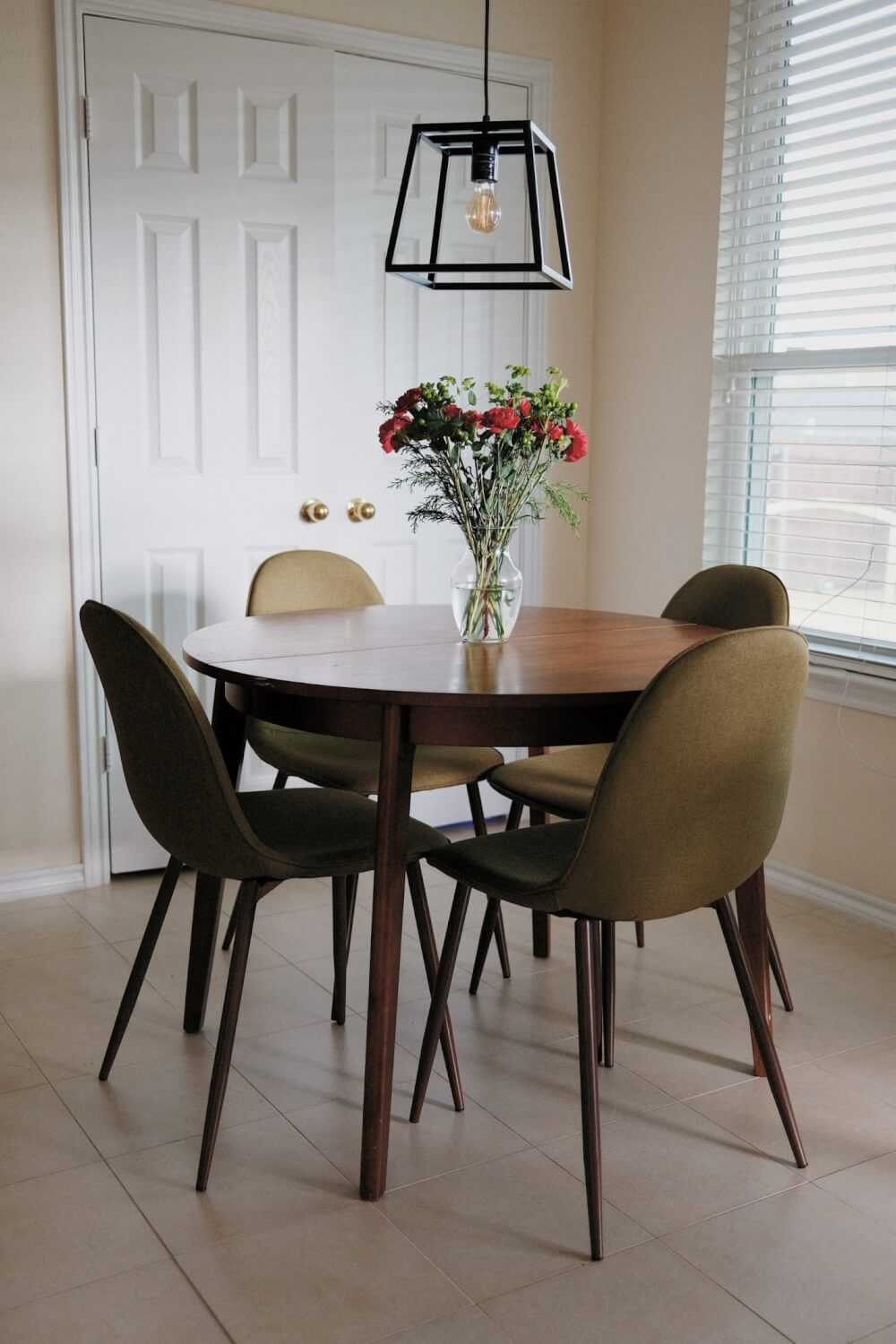 Task Lighting:  Whether you are a passionate reader who loves to read a good book or two to unwind, or love to make embroideries during the day, you need task lighting. Floor lamps are the quintessential task lights. They aid productivity by providing illumination for your tasks and leisurely pastimes.  Some floor lamps are also equipped with extra mood lighting that adds a touch of enthusiasm to your tasks.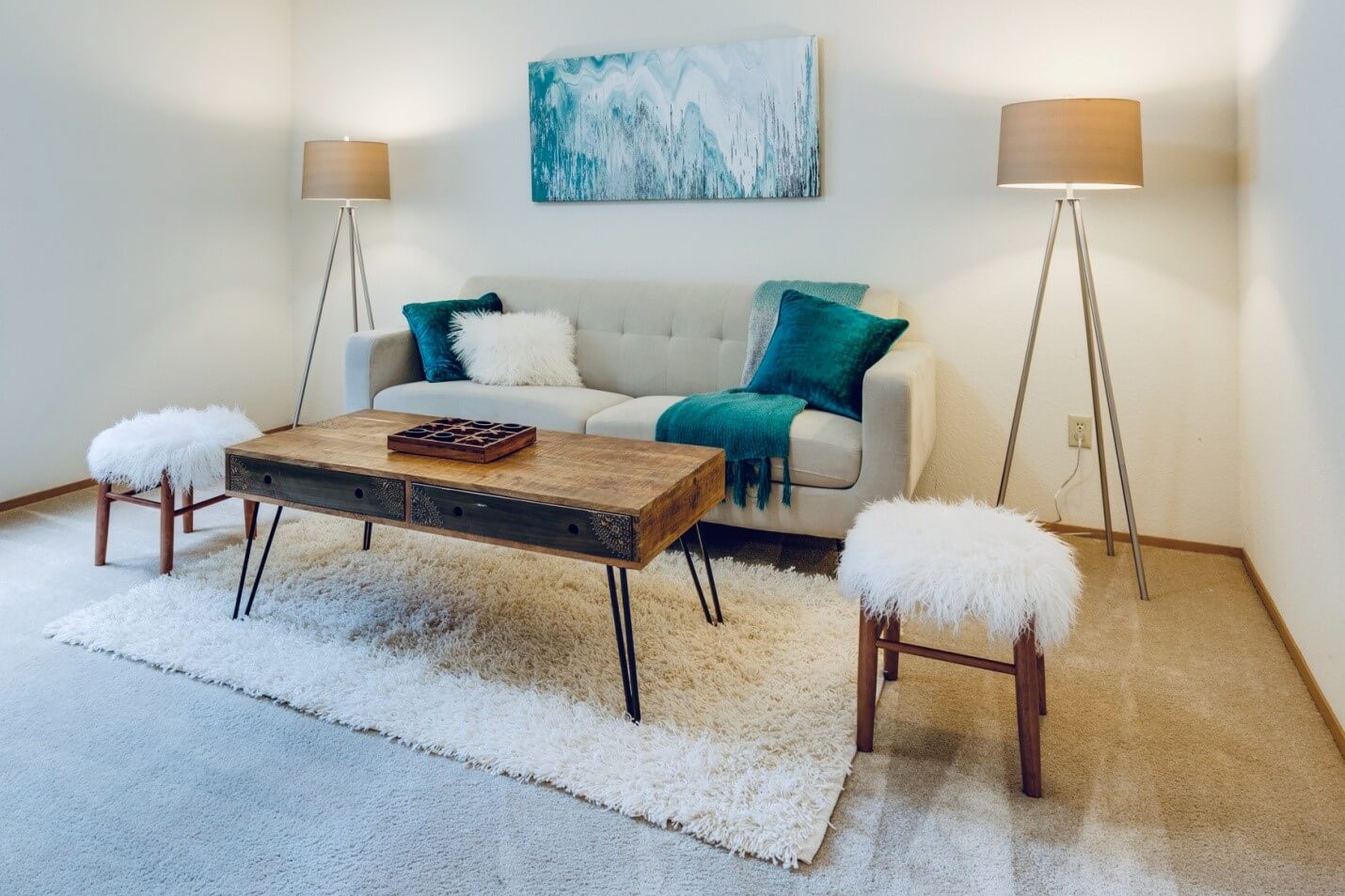 Most floor lamps come with adjustable designs, so you can set the length to suit your given task. Talk about convenience!  Another type of task light that is second only to floor lamps is table lamps. A table lamp sometimes referred to as a gooseneck lamp elevates the feel and look of a room. They are characteristically suited for desktops and bedside tables. They provide warm and functional angled lighting to help you complete your tasks in record time.
Accent Lighting: Though grossly underrated, accent lighting can make a huge difference to the overall ambiance of a space. Accent lights are fixtures that illuminate specific areas of interest. They are commonly used to achieve a certain effect or ambiance. Accent fixtures are also popular for amplifying a space; they make a room seem larger than it is. If you want a decorative element such as sculptures, wall art, or an architectural feature to stand out, then accent lights are your best bet. By focusing light directly on earmarked objects, it brings them to light and life.
These lighting fixtures are commonly used in interior and exterior applications. However, too many accents light in one space can give off a negative vibe. Your space will look cluttered, disorganized, and chaotic as opposed to organized, inviting, and charming. Fixtures that provide accent lighting include; tape and extrusion lights, track lights, undercabinet lights, directional or recessed fixtures, and wall-mounted lights.
 Why Choose a Floor Lamp?
When choosing a lighting theme or structure for your space, you can't overlook floor lamps. As earlier mentioned, floor lamps bring added functionality and charm to a space. They provide lighting for specific task areas such as by the bedside, couch, or chair.  Whether you are reading, playing games, solving puzzles, or having an intimate conversation with a loved one or friend, this type of task lighting is a welcome addition to your home. The good thing is, they come with various adjustability options so you can control the illumination level as you deem fit. You can raise or lower the stem to your desired eye level. In the same vein, you can either set a dim illumination for a romantic feel or a bright illumination to boost productivity.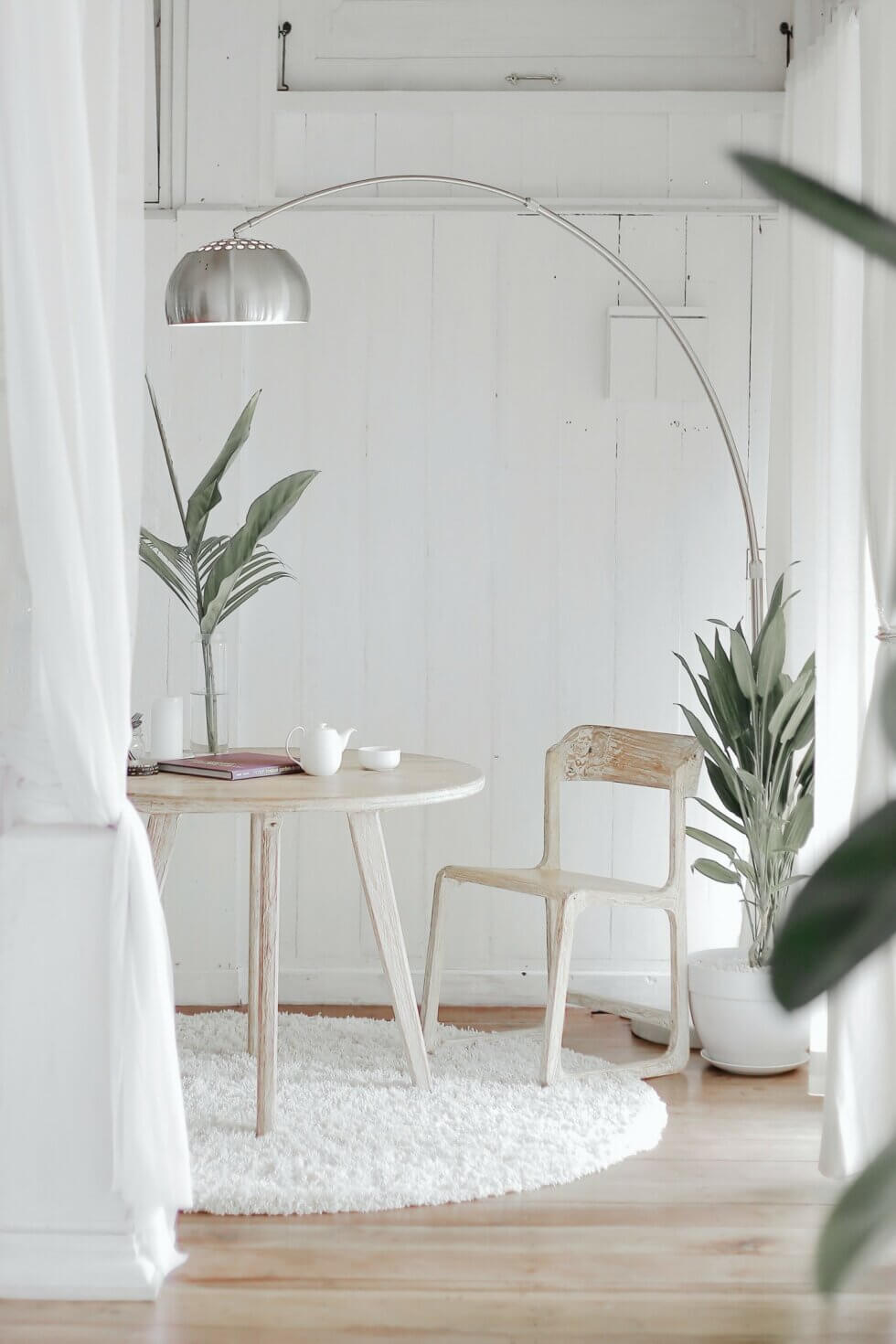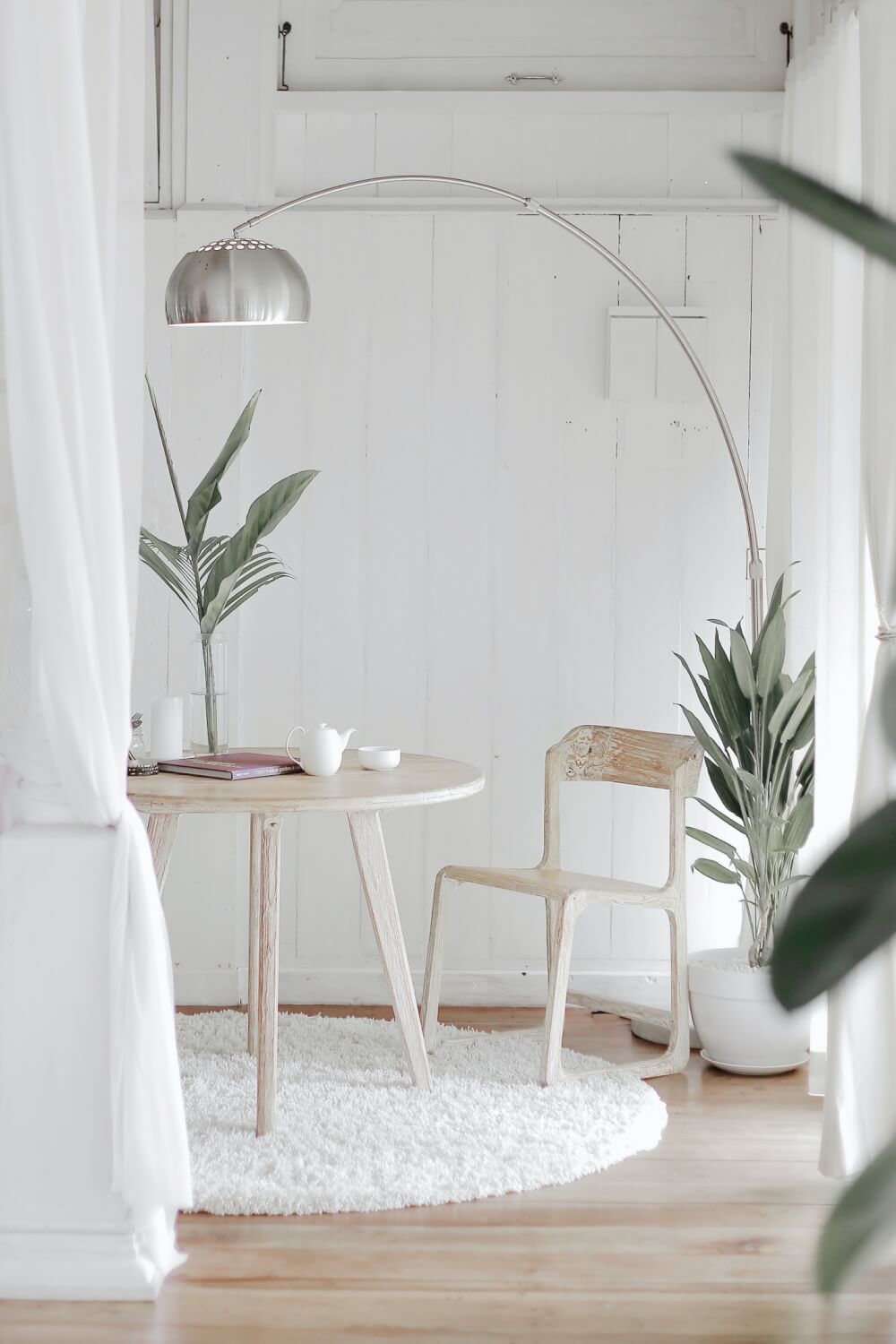 On the downside, floor lamps cannot be used as a sole lighting source. They are best combined with other lighting sources. One peculiar restriction is its length and height, which is a disadvantage if your furniture is higher or lower than usual. Plus, they require manual operation. Imagine groping in the dark to find its switch! But if you have other light fixtures like dusk to dawn lights with automatic on\ off switches, this wouldn't be an issue. The bottom line is you should combine your floor lamps with other light fixtures.
 Why Choose Light Fixtures?
Choosing the best lighting theme for your home isn't a decision between floor lamps or light fixtures. It is combining both options and others to achieve a well-rounded lighting system. Light fixtures come in different shades, shapes, and sizes. They range from wall sconces to gooseneck lights to pendant lights to barn lights to straight-arm lights and a host of others. When selecting fixtures for your space, it pays to consider the overall design of the room. This will help you make the best lighting choice. Otherwise, you may end up with poorly-lit corners, overly-bright spots, or a cluttered lighting mess! That said; include ambient lights, overhead lights, accent lights, and task lights to make a functional and appealing potpourri of lights!
The Verdict; Choose Both!
Covering all the lighting needs in your space entails installing both floor lamps and light fixtures. Factor in all the areas within each room and light up accordingly. Choose floor lamps for your task needs, ambient fixtures to set the mood, accent lights to accentuate objects of interest, and so on!  When you combine these lights the right way, your space will exude glowing elegance and lend functionality to your day-to-day activities. And when in doubt, contact our expert team to light the way!