Fall symbolizes holidays, family get-togethers, and charming weather. But beyond that, it calls for great lighting to illuminate the festive atmosphere and set the mood.  As you prepare to welcome fall, it is imperative that you get the best lighting system that will make the autumn season, one to remember. And there's no better lighting for fall than dusk to dawn barn lights!
Dusk to Dawn Barn Lights at a Glance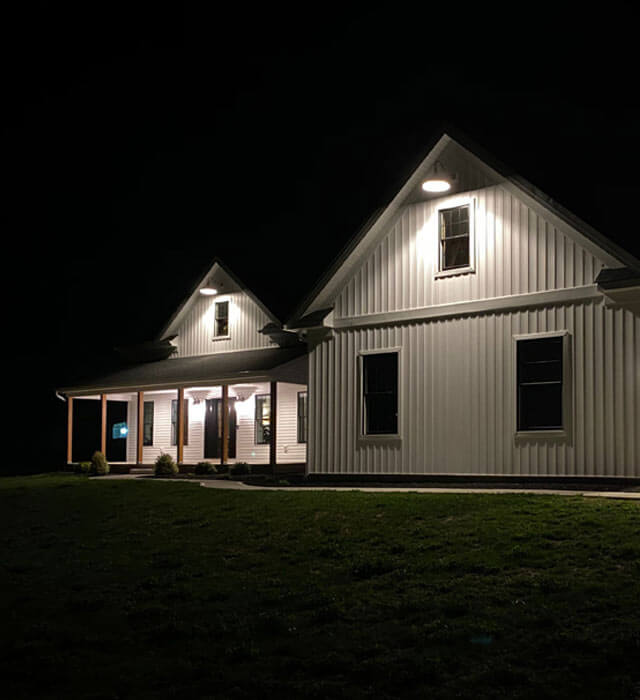 Barn lights are generally defined as downward-facing, wall-mounted, light fixtures featuring a simple shade and long arms that bear semblance to a "gooseneck". As such, they are sometimes referred to as Gooseneck Barn Lights. They represent understated elegance and are reminiscent of the rustic light fixtures that were commonly found in early 20th century barns and farms.
They are typically constructed from high-grade, industrial materials like powder-coated aluminum and stainless steel. Some are also manufactured from porcelain enamel to accentuate their vintage characteristics. Barn lights enhance the interior and exterior of any space without compromising function. They are commonly used in gardens, homes, restaurants, retail stores, and just about any space that needs lighting.
Dusk to dawn barn lights on the other hand are barn lights with special lighting systems that use a built-in photocell to measure light levels and adjust according to the time of the day. They automatically light up when darkness descends and switch off when dawn awakens. With some models, you can set a timer for when you want the lights to activate while some are manually operated with on/off controls. Dusk to dawn barn lights adds amazing aesthetic appeal to your home or space while providing maximum security and a sense of safety. They are durable and weatherproof, so they will stick with you through fall and all other seasons without sacrificing value.
Why You Should Install Dusk to Dawn Barn Lights for Fall
Gooseneck Barn Lights with dusk to dawn features offer a ton of benefits that go beyond illuminating a space. Exterior barn lights can keep burglars and intruders at bay while improving visibility. Interior barn lights combine aesthetics and function to enhance the look of your space, brighten your mood, and aid navigation. Here are some key benefits of installing dusk to dawn barn lights in your space ;
1. Provides and Improves Security
Burglars and intruders are often deterred by outdoor barn lights. Because it is automatically operated, it can illuminate your home and give outsiders the impression that you are home even when you are not. You can be on vacation, working late at work, or having dinner with friends across town, and these incredible light fixtures will light your home for you (in your absence). Also, when you come home late at night, you can walk up the path without losing your footing or stumbling onto harmful objects.
2. Conserves Energy
We now live in a world where green energy and environmental sustainability are of utmost importance. You can contribute your quota to saving the planet and at the same time save some money by installing eco-friendly dusk to dawn barn lights. This is because the vast majority of barn lights use LED technology that uses minimal energy than fluorescent lights. Also, the automatic operation means your light won't stay on when you forget to switch it off. As such, you can always save energy and extra energy cost because you will never accidentally leave your lights on. Plus, you can adjust the timing to complement the fall weather, so your lights will come on just when you need them to and go off when you are snuggled in bed and enjoying the cool fall breeze.
3. Minimizes Chores
Fall comes with a flurry of activities. There are picnics to plan, dinners to prepare, errands to run, school lunches to pack, and an endless list of chores to complete. So something as simple as switching on and turning off your lights can become a painful chore. The last thing you want to do after a long day is to switch on your light and turning it off first thing in the morning when there's breakfast to be made and a bus to catch is hard work in itself. But with dusk to dawn lighting, you don't have to add one more chore to your bulging list of chores. You don't have to panic in the middle of work, wondering if you remembered to switch off the lights before leaving home.
4. Creates a Welcoming and Festive Ambience
You can use interior and exterior barn lights to create a beautiful and welcoming ambiance that serves the festive atmosphere of fall. Also, businesses that are open late into the night such as bars, restaurants, and bars can use these light fixtures to announce they are open. The light will automatically switch on and off at pre-set times, thus, highlighting the best features of your business while luring potential customers like bees to honey. People are naturally drawn to a charming ambiance that feels like home, and dusk to dawn lighting provides just that!.
The Different Shades of Dusk to Dawn Barn Lights
As earlier mentioned, there are different types of dusk to dawn barn lights. These include photocell lights, time-controlled lights, and motion-activated barn lights. Photocell lights activate automatically, time-controlled barn lights work with your desired time while motion-activated lights come on when they detect motion. But the best of them all is the photocell lights.
Our Photocell lights are wall-mounted wall fixtures with special sensors that detect natural light and identifies dusk. They are activated by a shift in natural light and adjust according to the longer and shorter nights/days of fall. They are perfect for the busy individual who wants a secure, festive, beautiful, bright, effortless, and homely space. The best part? We have them in different shades to suit your lighting pleasure :
The Gardena
The Gardena has stolen the hearts and spaces of our customers with its elegant upward sloping silhouette. It adds rustic elements to any barn, farmhouse, playroom, and just about any exterior space. It is an outdoor barn light with a difference.
The Venice
The Venice is a "9" barn light that marries functionality and aesthetics. It is the perfect addition to quaint and idyllic restaurants and interior spaces. It is hard to miss and draws the eyes to its irresistible allure.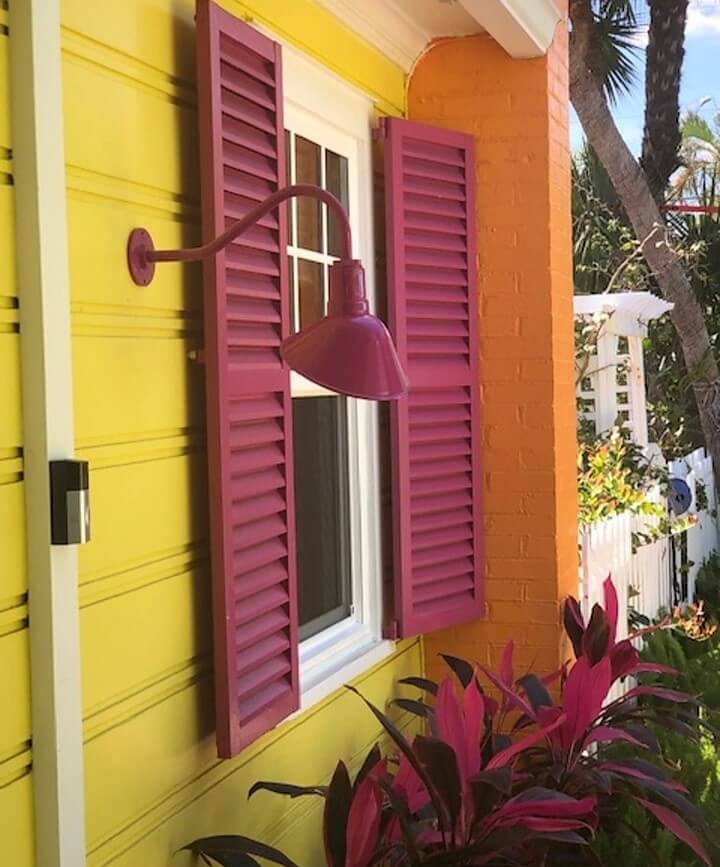 The Hawthorne
The smallest of the glowing lot, this miniature barn light sconce, generates plenty of light for its size. It promises to brighten your front door, bathroom vanity, and bedside. Your walls could also use their decorative and festive touch. The Hawthorne is perfect for fall!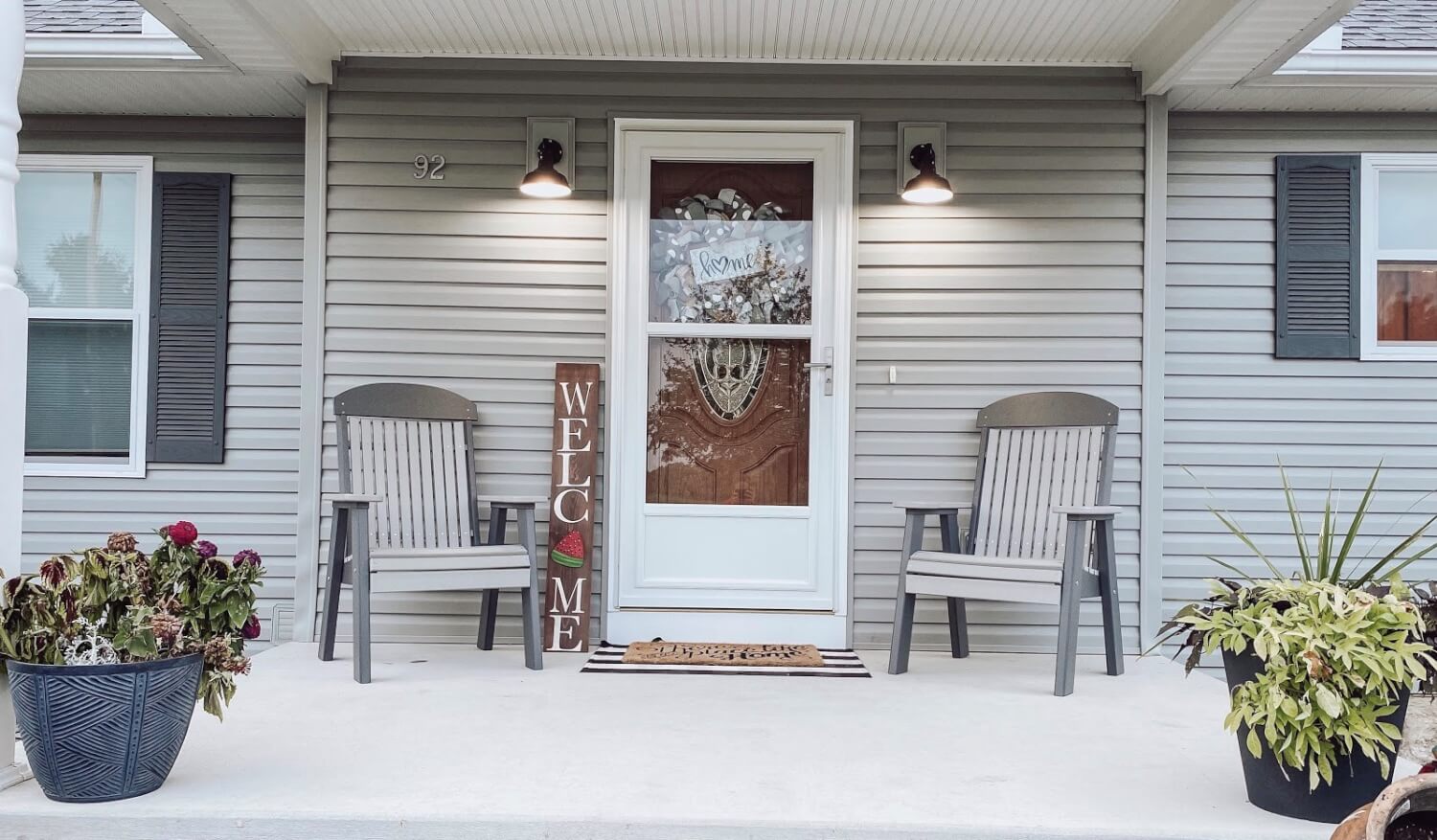 The Westchester
The Westchester screams industrial, grand and magnificent. It is equal to the size of a large mixing bowl and can be used in both roomy and small spaces. If flexibility were a barn light, it would be this!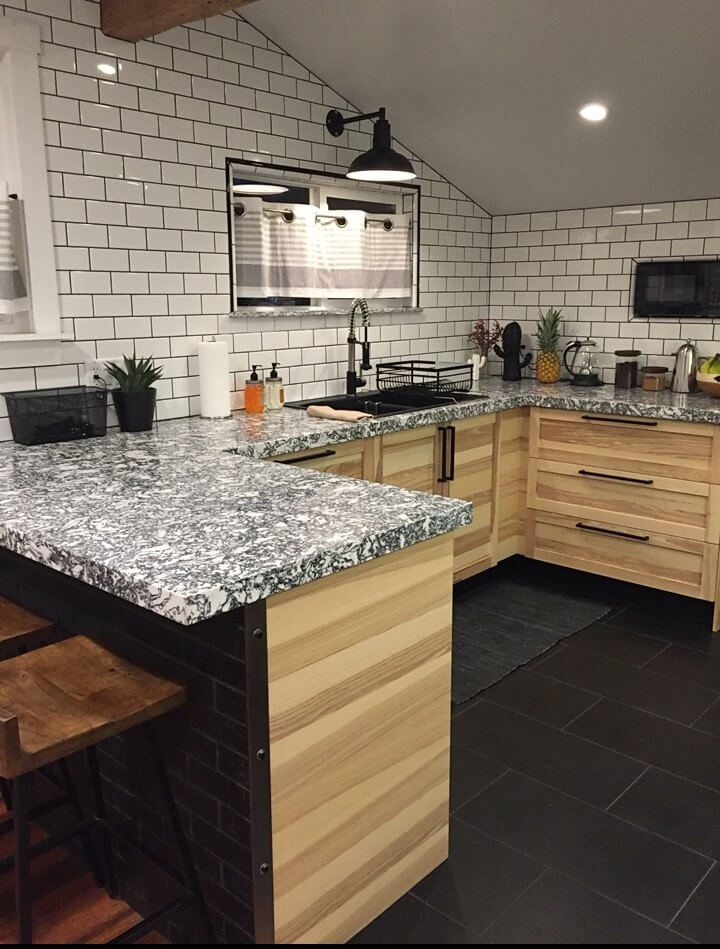 Dusk to dawn barn lights for fall doesn't get any better than these! They bring your space to life and your mood to light. And the icing on the cake? You don't have to lift a finger to light up your world.