Designer lighting is an exotic art that demands the finest details.  It stands out from other lighting types because of the unique style it offers. Designer lighting takes into account the details of space including furniture arrangement.
It is not just about suffusing a space in illumination but highlighting every piece that matters to create an exquisite ambiance. We've culled some of the most beautiful designer lighting techniques and fixtures— and how you can incorporate them into your space to create magic. Have fun lighting up!
The Do's of Designer Lighting
When lighting up a space with designer lighting in mind, your first point of action is to determine the furniture arrangement. You should note that designer light fixtures encompass functional, aesthetic and decorative perspectives.  You will also need to figure out the key points that need illumination, so you can create light points that bring the entire space to light and life.
Designer lighting is the soul of a space, as such, you'd have to play a meticulous hand with a keen eye for detail. To get started, bear these tips in mind:
Work with the Right Settings
In designer lighting, you have to create layers of lighting for the perfect atmosphere. If you get the layers right, you can transform the darkest room into a luminous and captivating haven. Light intensity also matters and it varies per room. The intensity required for a space that is used for cooking is different from the one required for the reading nook.
Balance Light and Shadows
One common mistake that occurs in designer lighting projects is paying sole attention to areas that require illumination — whilst neglecting strategic points that should be left in the shade to create optical effects.  You should strive to understand why these points lack natural lighting; is it a lack of illumination or do the walls have the wrong color? Sometimes, a room can be as bright as can be, but the wall colors can darken some areas or the entire room itself.
Hence you have to exploit these shadows that are a product of natural lighting or the walls. You can leverage lamps in these points to create the ideal atmosphere. Don't attempt to light up the entire room, believing that it will deal with the shadows. Rather, explore different light sources so you can leverage the shadows to your advantage.
Placement is Essential
With designer lighting, it is sometimes inevitable to make strategic changes to a room's furniture. Thus, if you are not willing to make these necessary changes, it might be difficult to incorporate or make maximum use of designer lighting. Stand back and determine if rooms are facing directly east or west (or both).
Once you arrive at a logical answer, think about your lifestyle or that of your client (if you are working on a project). Next, figure out how to place or position the furniture according to your lifestyle or the habits of those who will inhabit these spaces. This way, you can make the best use of natural light.
Also, take stock of the activities that take or will take place in these rooms and light up accordingly.  Thankfully, there are endless lighting options to choose from. Wall lights and pendants are fantastic ambient lighting fixtures. They are best suited for foyers and hallways.  Table lamps are great for tasks and so on and forth!
Designer Lighting for Interior Spaces
Interior spaces feature different structural characteristics but have the same atmospheric elements. The only thing you need to target is the interior design, your preferences or your client's brief. Here are some ways you can light up different areas per the designer lighting guide:
The Living Room
To illuminate the living room, it is important to generate light in just about every corner of the room, excluding some select areas. These specific areas should be left as shadow points (as previously discussed) for optical effects.  Good use of living room lighting is the Magnolia pendant light.
The Magnolia pendant light combines industrial and modern features that inject a warm ambiance into a room. It is made out of 18-gauge steel and makes a bold yet subtle statement. The design is poised to outlast trends and seasons.
If you have a set of gorgeous frames on the wall, like in the image below, you should consider fixtures that highlight these accents.  The Venice light is an excellent choice for this application. It is a sturdy, durable and very functional wall-mounted fixture. It is also available in different eye-catching colors and mounts.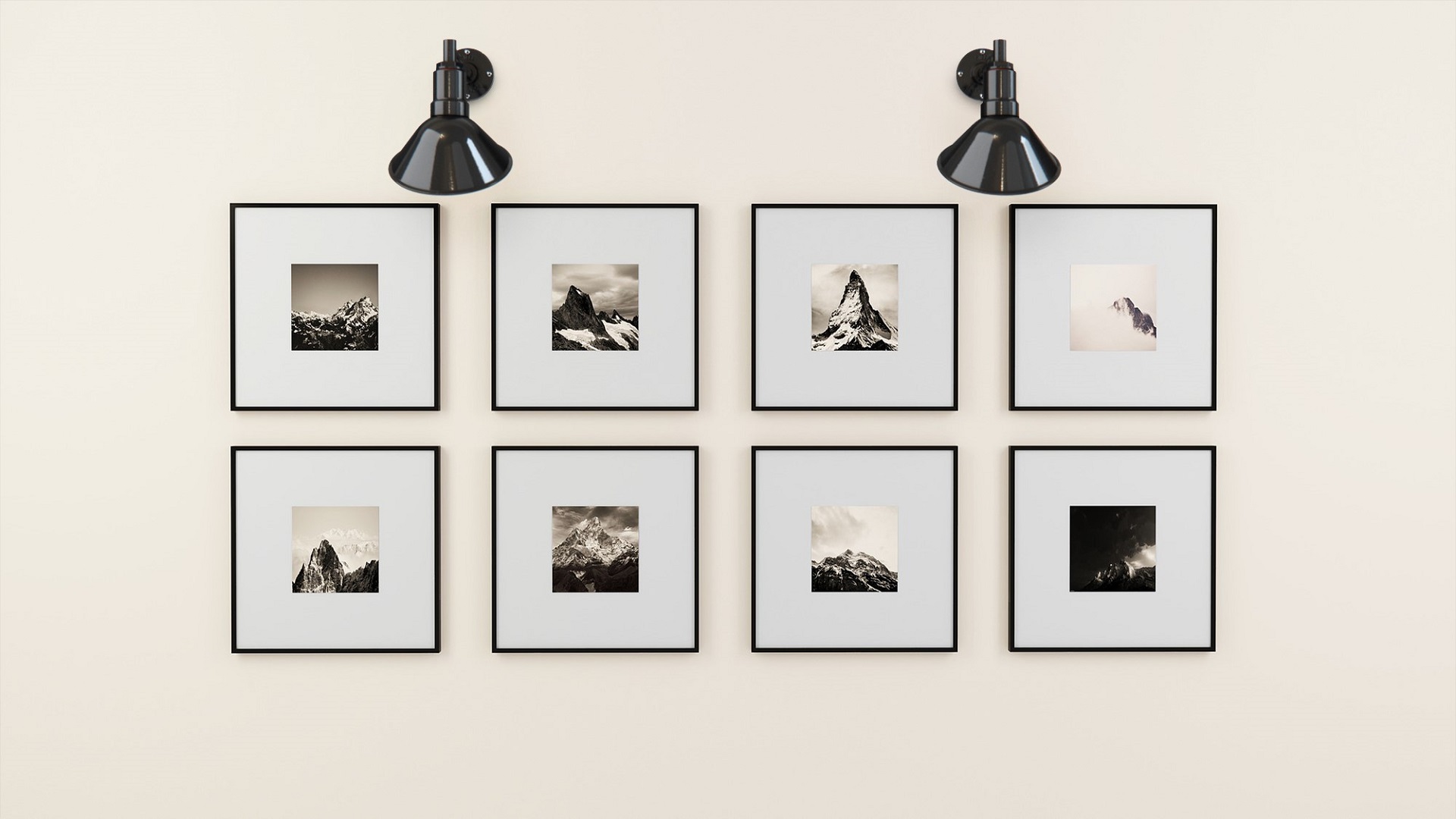 You can also use corner lights to accentuate a houseplant, a unique furniture piece or an antique. Combine these light fixtures with floor and table lamps to create an irresistible ambiance that caters to sight and mood!
The Kitchen
Here, you should target bright, general lighting and task lighting for the kitchen island and countertops. Task lighting is especially important as it highlights the areas where the most work is done.  Two fantastic examples of task lighting for the kitchen are the Melrose and Brentwood light fixtures.
The Brentwood light is a 14" dome, specifically designed for the kitchen island. It screams "sleek" and "bold".  Despite being designed with the kitchen island in mind, you can also install this stylish fixture in a laundry room, entryway or wherever that seems fitting for its design.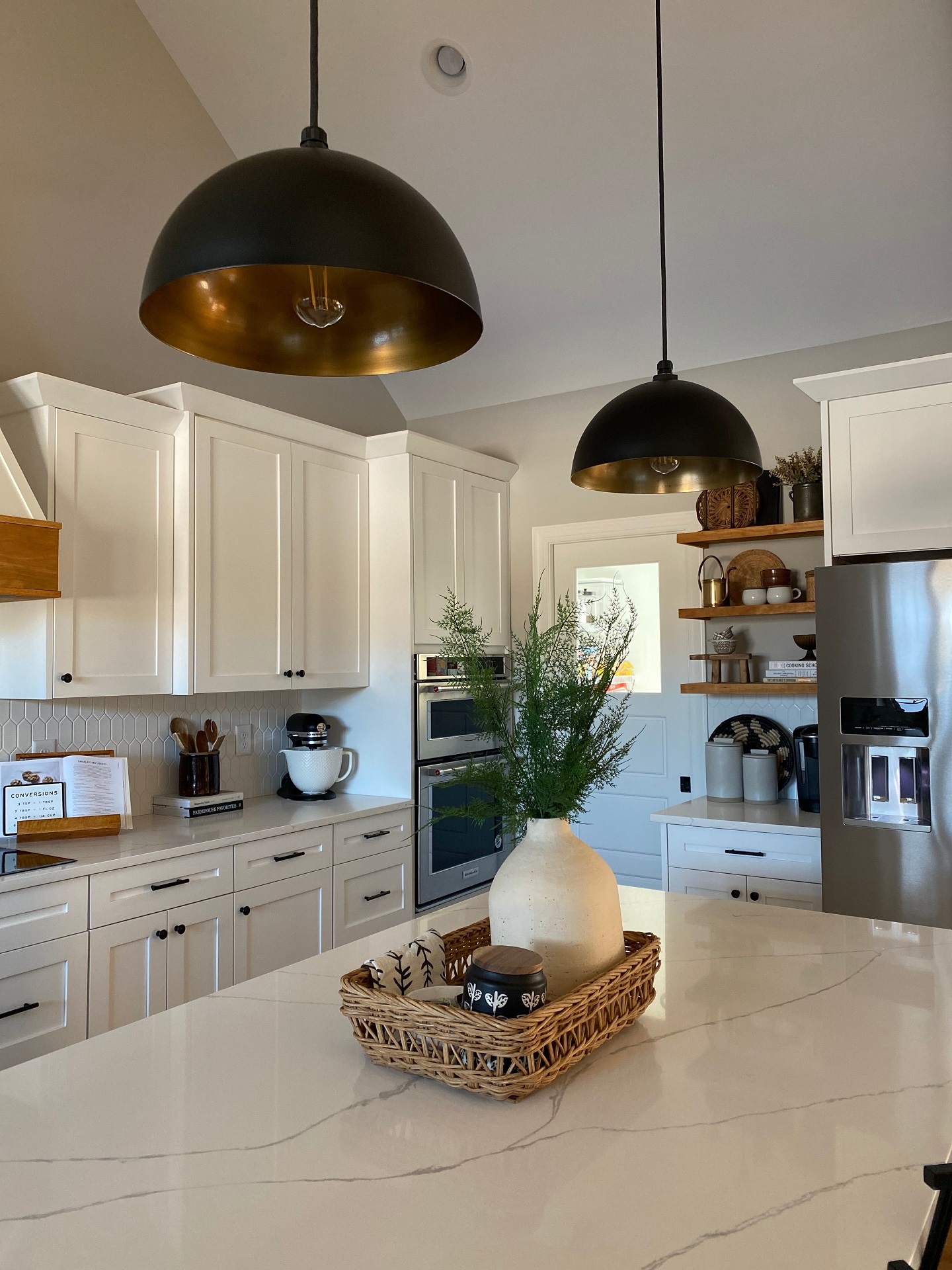 The Melrose light is also crafted with the kitchen island in mind.  However, it has a slightly bigger 18" dome. It features a beautiful matte black exterior and offers a selection of matte black, brass and white interiors.  Aside from the kitchen, it also works well in the dining room!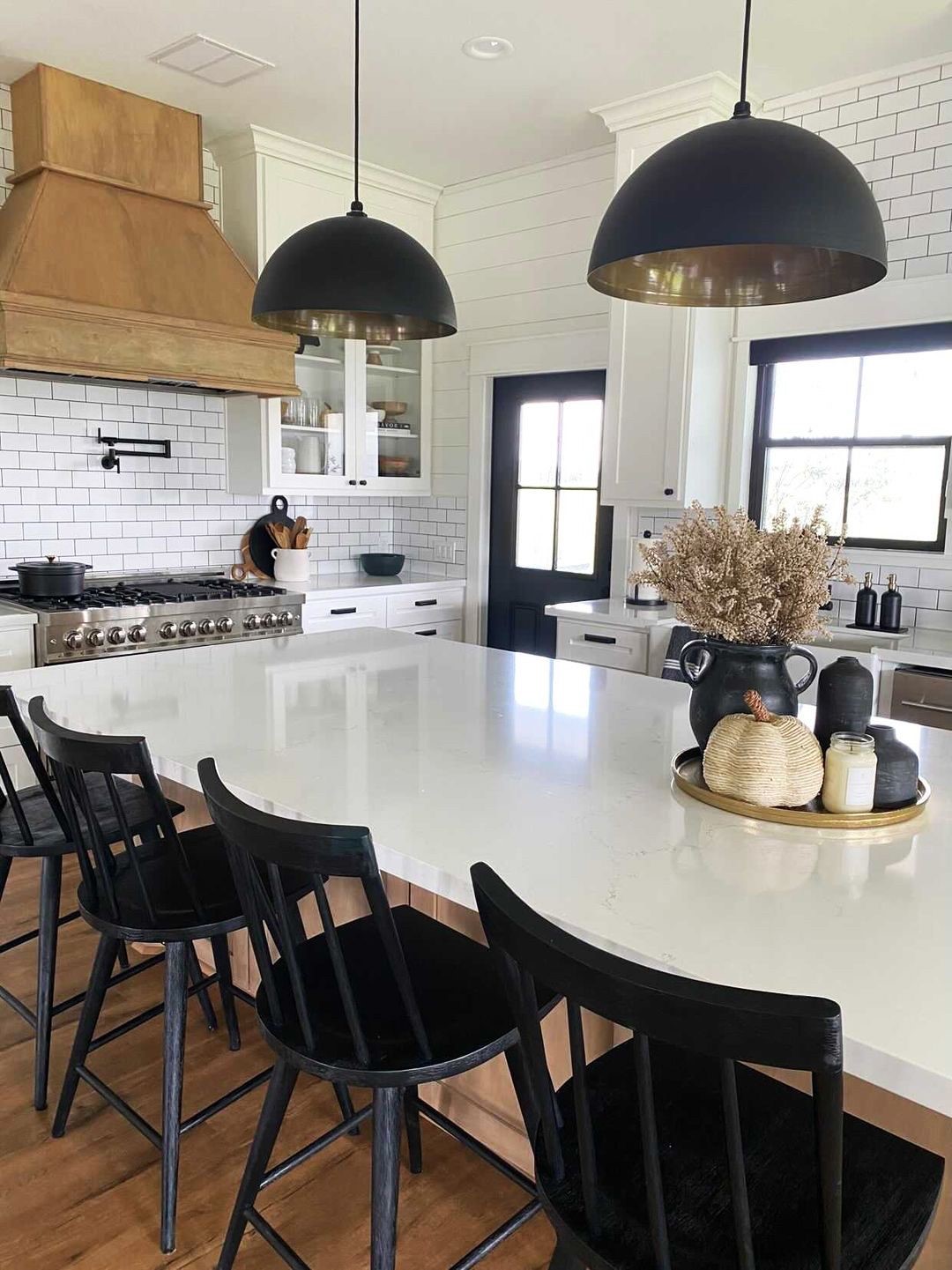 The Bathroom
Here, the mirror takes center stage! Thus, you must direct most of the light to the mirror where lots of activities take place. You can achieve this using multiple adjustable spotlights, positioned next to the mirror.
Generic or ambient lighting is equally important to eliminate dark corners. Wall-mounted fixtures like the Westchester light are a good choice for this purpose. You can install this fixture like in the image below (directly above the mirrors) to highlight both the mirror and dark corners.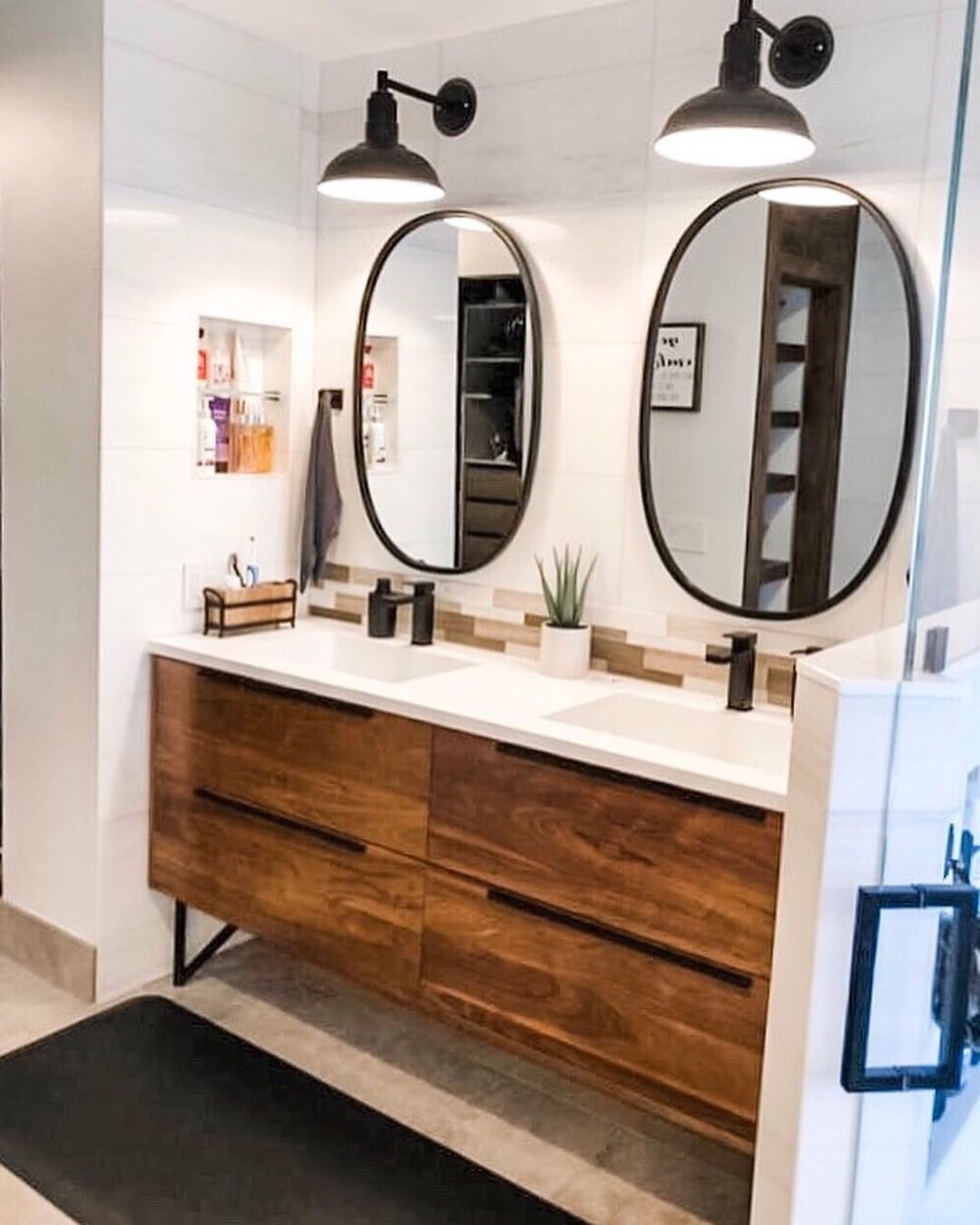 Designer Lighting is all-inclusive
All points and features considered, designer lighting is exceptional for both indoor and outdoor spaces. It takes into consideration all the tiny details without missing a corner. It gives room for both light and shadows to exist and makes excellent use of natural lighting. Traditional lighting might not consider furniture arrangement or the colors on the wall, but you bet designer lighting will go all out! On a final note, don't forget to stop by Steel Lighting for exclusive light fixtures that will make designer lighting a piece of cake!