Farmhouse light fixtures are evolving by the minute! Versatile, functional, and stylish pieces have materialized in the blink of an eye. The latest trends call for an upgrade. So whether you want to jump on the irresistible farmhouse design or upgrade your existing farmhouse light structure, we've culled some of the best buys and ideas for your lighting and styling delight!
You name it, from the bedroom to the vanity to the living room to the porch to the kitchen! Read this blog from A to Z and outfit your farmhouse with the most beautiful and practical light fixtures, from outdoors to indoors!
Exterior Lighting
Porch Lights
Depending on the light fixture, your porch can exude a welcoming or bland ambience. If your porch requires urgent rescue, we have some top-notch farmhouse light fixtures specifically curated for porch ambiance. From wall-mounted to ceiling-mounted fixtures, there is no shortage of lights.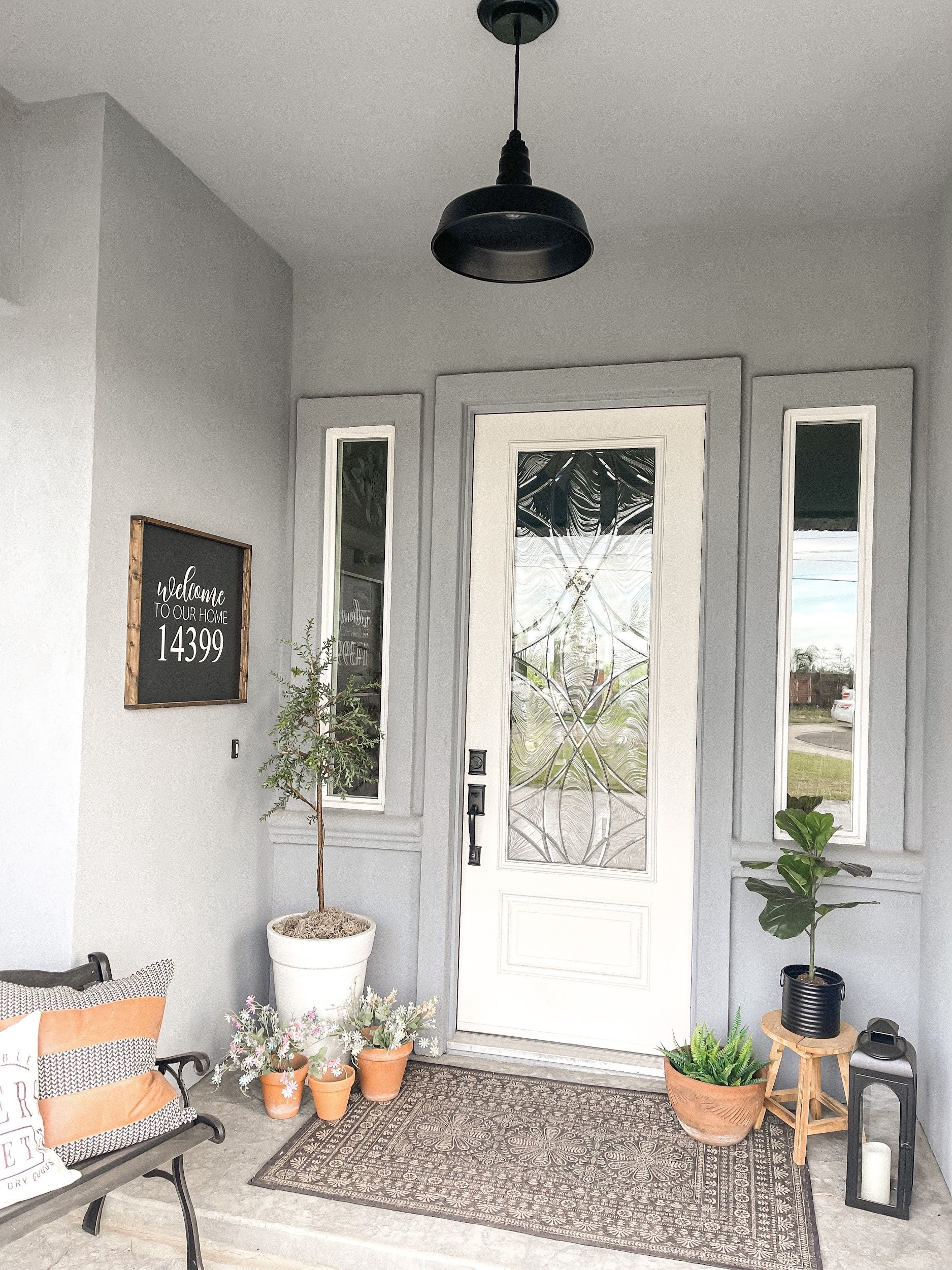 Taking the spotlight in this range is the Carson and  Hawthorne lights. The Carson is a signature pendant light with lots of character. At the same time, the Hawthorne is an elegant sconce that amplifies the allure of your porch while providing maximum security and illumination. Per usual, other offerings in-store might tickle your interest.
Charming Wall Sconces
Our signature domes, like the Highland Park, shine in this category. It serves brilliant illumination for exterior walls such as fences and barn sides. Plus, it is such an eye candy. It comes in a choice of gooseneck and straight arm mounts. You can select the gooseneck style for rustic or industrial charm or the straight arm mount for understated elegance. Both mount styles are as functional as can be and will deliver to the tee.
Also, we can't help but mention our sturdy, handcrafted and visually appealing steel barn lights. They come in different styles, colors and mounts, and the wall-mounted lights selection puts the charm in charming. They are great for porches, garages, patios, exterior wall lights, etc.
Outdoor Garage Lights
While it is a shame that most people rarely consider garage lighting, it is not too late to change the narrative. Like every part of your home, your garage also deserves functional illumination, especially if it serves multipurpose functions.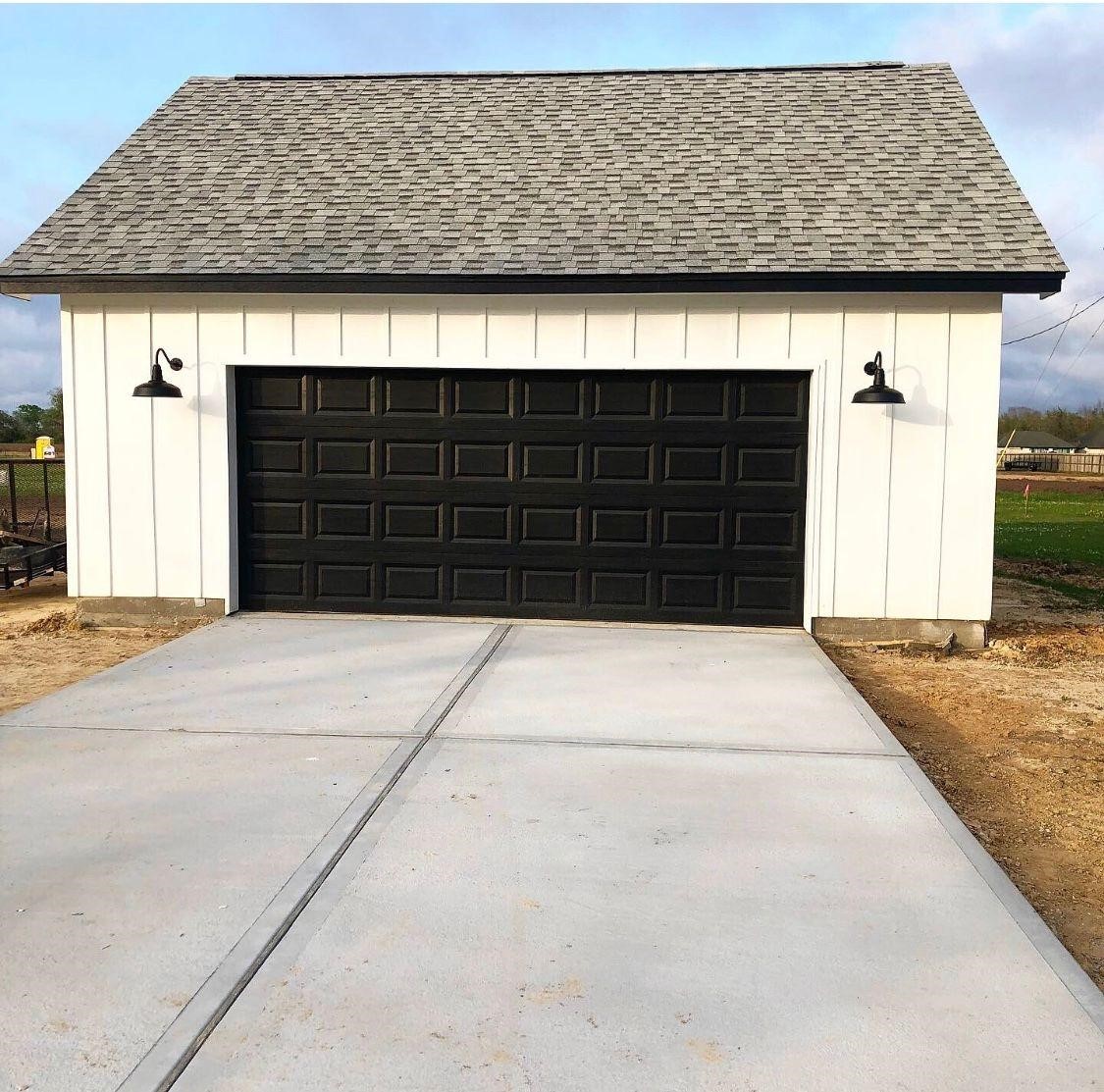 Our farmhouse light fixtures include offerings for the garage, and top picks in this range include the Gardena, Topanga and Redondo garage lights. With these fixtures, you can give your garage the facelift it deserves!
Interior Lighting
Farmhouse Living Room
Living rooms have earned their name as one of the most used rooms in a house. Though unique, the farmhouse living room is somewhat cliche, and much thought isn't given to its lighting requirements. But here's your chance to make the most of your living room by adopting efficient and visually-appealing lighting systems.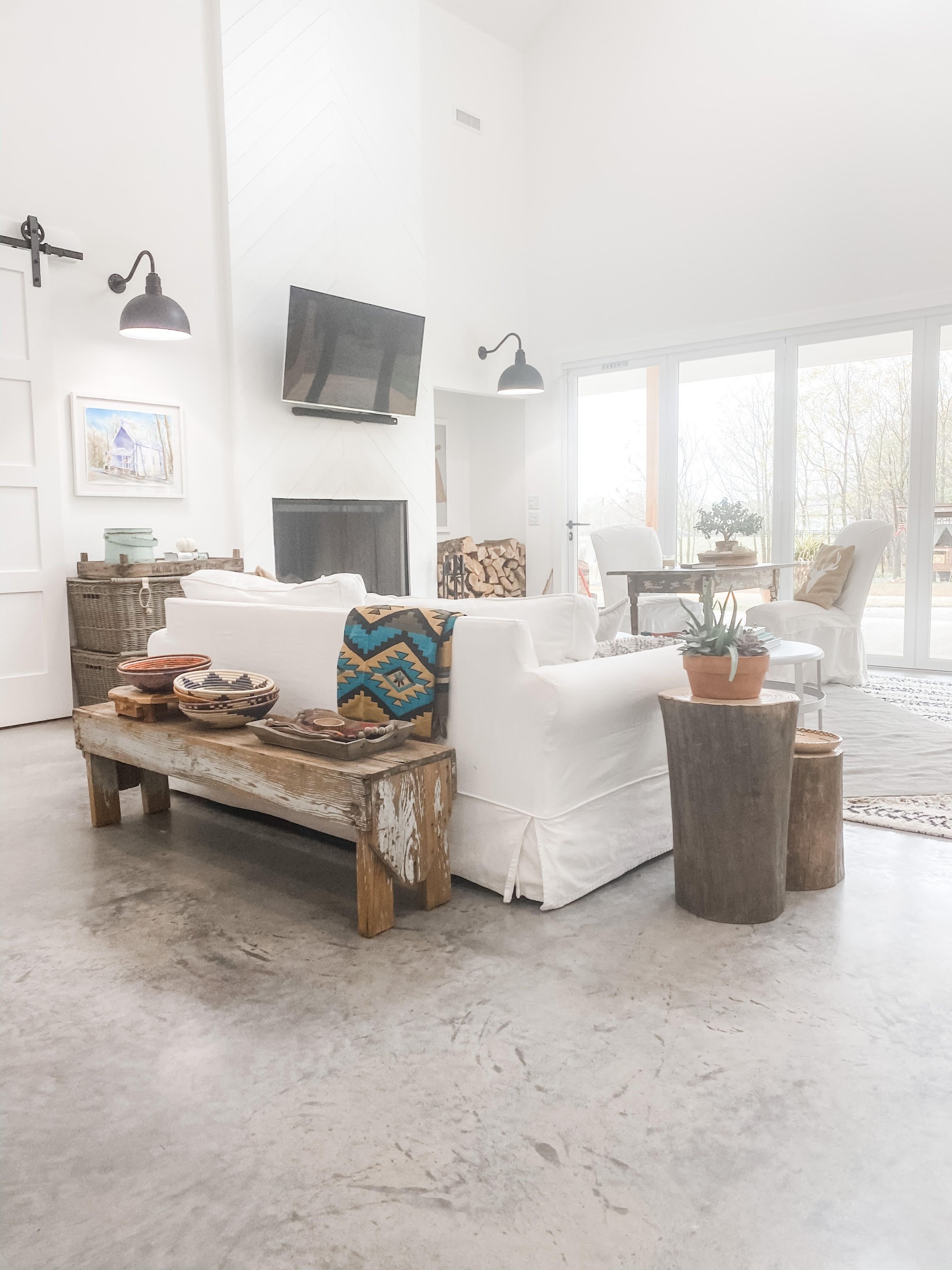 Whether you want to relax, socialize, or entertain, our fixtures are dedicated to your needs. And because we believe in versatility and freedom of choice, plenty of fixtures serve your living room. You can begin the search with Eagle Rock and the Hollywood Bowl (very fine options for any farmhouse living room).
Kitchen and Kitchen Island Lighting
No doubt, the kitchen is the heart and soul of the home! And such revered space demands the best and best amenities, lighting inclusive. Our farmhouse light fixtures for the kitchen and kitchen island bring their A-game to the counter, over and under the sink, cabinets, and all the spaces in between.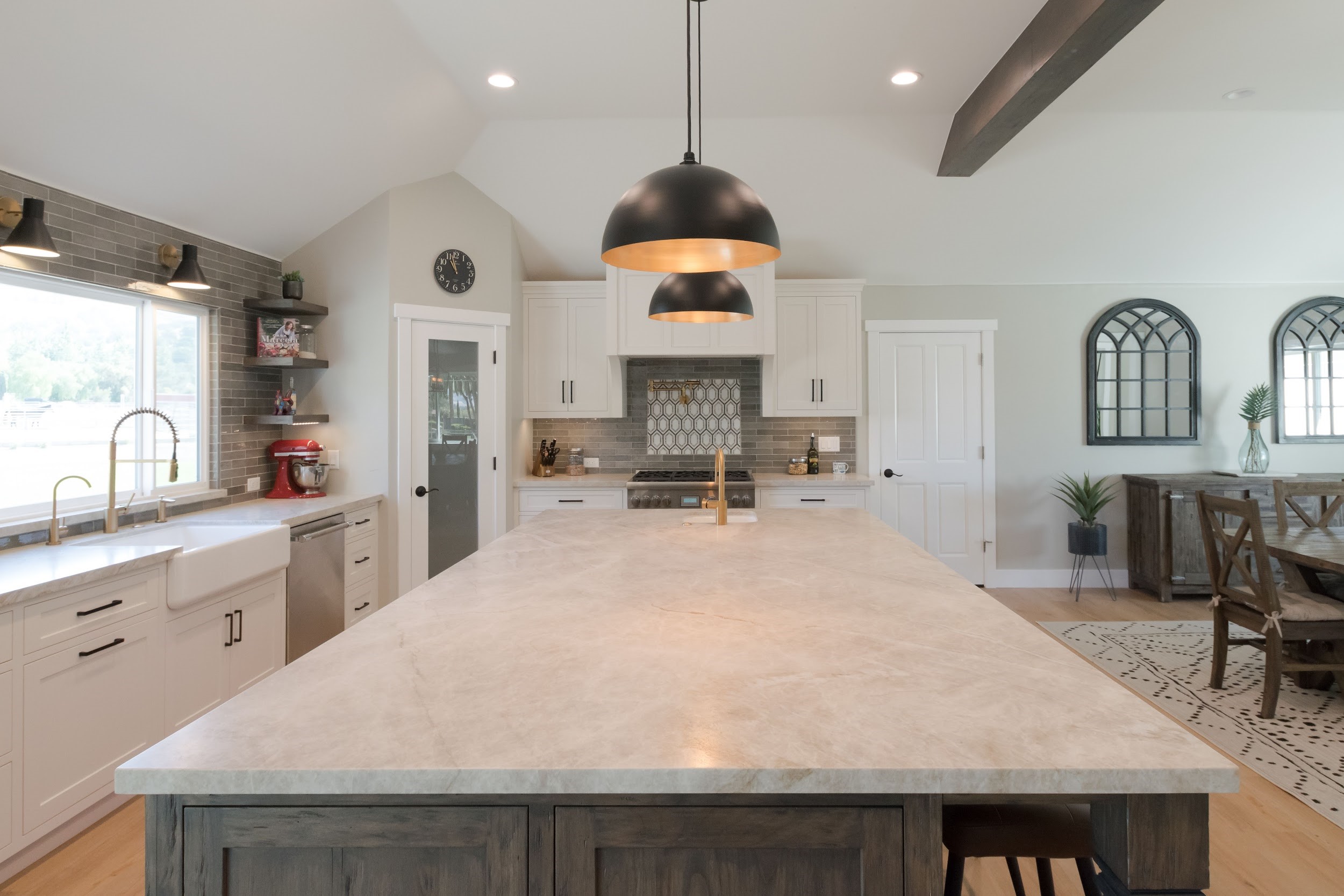 We have the bold and beautiful Melrose, the stunning Laurel , and the captivating Carson, among other charming options. Our pendant variants are typically reserved for the kitchen island, and your farmhouse kitchen will appreciate lighting that serves, lasts and beautifies!
Bedroom
Bedroom lighting is tricky, but our farmhouse light fixtures make this challenging venture a piece of cake. Bedrooms require a space that is engaging but secure, two of the most difficult requirements to co-exist.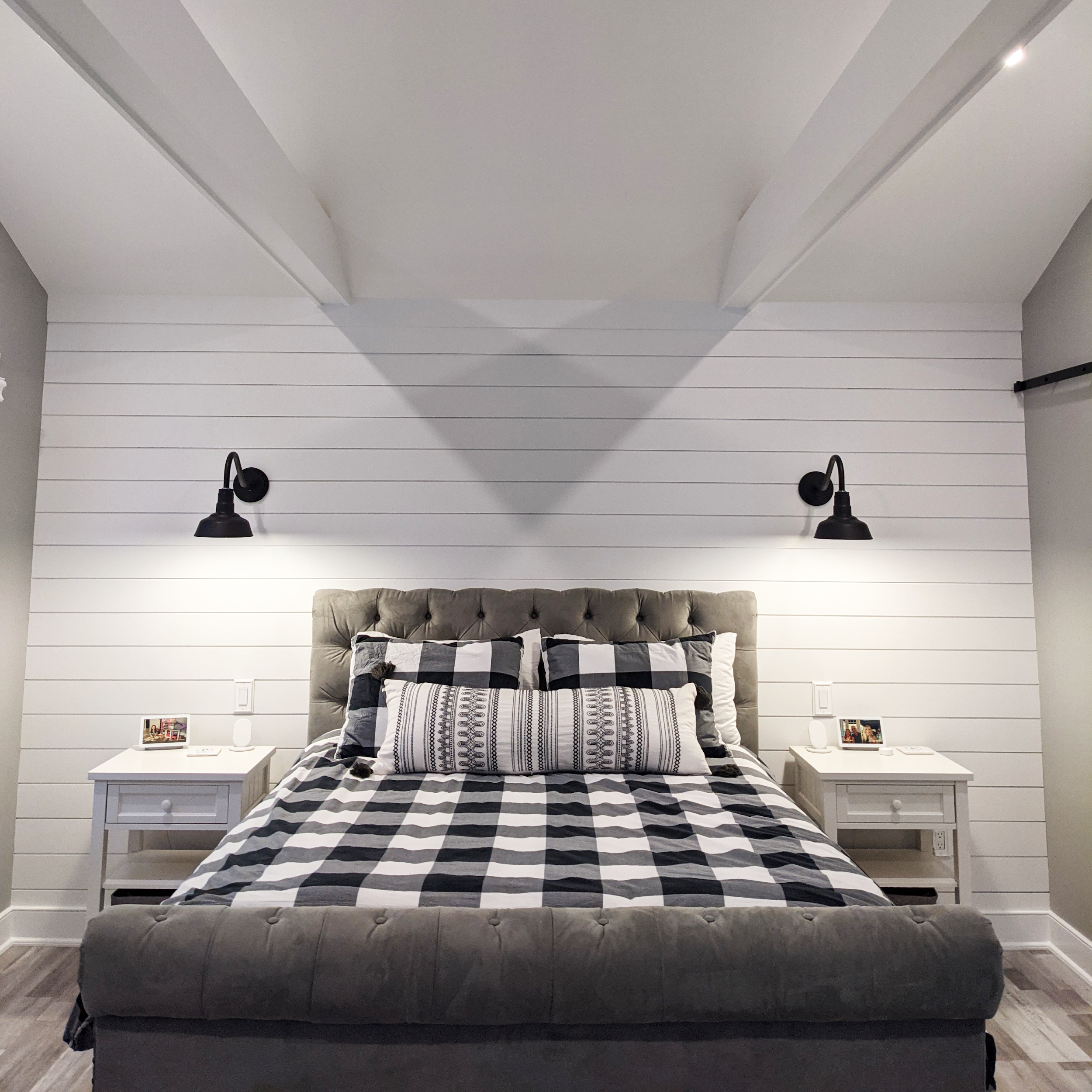 But then, our selection of bedroom-targeted light fixtures provides a cozy yet safe space without overwhelming or underwhelming your room's core attributes and features. Also, you should combine one or two fixtures for the best results. You can start with the Hawthorne light (as seen above)  and explore other options at your convenience.
Bathroom
These days, bathrooms are miniature spas of some sort! And lighting has a great deal to do with this design change and perception. With great lighting, an otherwise boring or sterile bathroom can become Pinterest-worthy! The modern farmhouse includes updated bathroom structures alongside upgraded light fixtures that fuse fun and function.
At Steel Lighting, our farmhouse light fixtures for the bathroom represent everything you'd want to see in a well-illuminated and tastefully accessorized bathroom. Some must-consider choices include the Westchester and  Venice lights, and the Lawndale fixture is another bestseller for bathroom vanities, where it delivers task lighting at its finest.
Laundry Room
Yes, the laundry room is a small corner tucked away in your house that requires minimal lighting. But you couldn't be more wrong! You probably detest doing laundry because the space in itself is uninspiring and as bland as butter.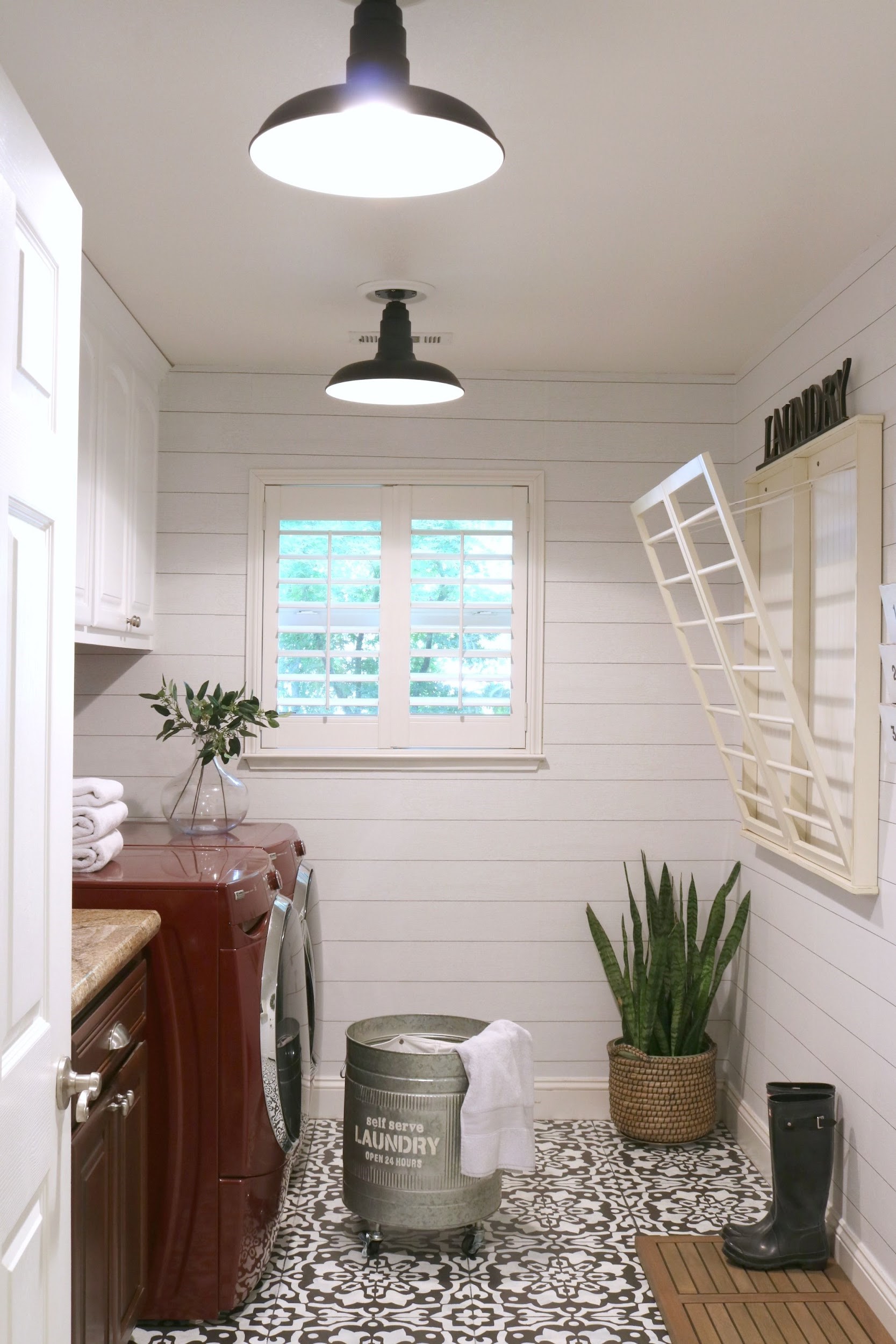 A simple lighting change can make laundry days more bearable and therapeutic. Our farmhouse light fixtures are as thoughtful as ever; we have ambient, task and accent lighting for the laundry room. Check out the Westchester and Malibu lights for starters ( Mind Blowing, right!).
And that sums it all up! Your farmhouse will always look and feel different with our selection of function and style-conscious farmhouse light fixtures. Shop as many as you need and live in style and light!