If you love your daily dose of caffeine, a coffee bar is non-negotiable in your farmhouse! But beyond the comforts of a cozy coffee nook, lighting can amplify the taste and beauty of your delectable coffee blends.
A luminous Brew
A coffee bar or nook is an integral part of a well-designed farmhouse. Styled to taste and practically designed, you can kickstart your day in high spirits. While a tastefully furnished coffee bar is a feast for the eyes, lighting can maximize its wow effect and enhance its functionality.
The wrong lights for coffee bar equal a less than-attractive or functional corner. If your bar needs more quality and sufficient lighting, you will encounter spills, splashes, and failed recipes. Think of accidentally adding more creamer than required or blending to a coarse rather than a fine texture (because you couldn't see properly). Hence, a well-lit and well-designed coffee corner makes for a luminous brew! But how do you achieve the ideal lighting for your valuable coffee bar? Read along, and let's show you the ropes….err…bulbs!
Natural Lighting or Light Fixtures?
Natural lighting and light fixtures are winning hearts and farmhouses. Both light forms are amazing, though knowing when and where to use natural light and light fixtures is a hassle for most homeowners. However, it is simple as ABC (with the right guide, of course).
Use Natural Lighting for Sunny and Bright Days
The good thing about natural light is its stress-free accessibility! You don't have to install anything or pay out of your nose to incorporate natural light into your coffee bar. All you need is a window or a pair of windows to permit a stream of golden light rays.
Sunlight and coffee make a glorious combination. You can sip your morning nectar while reading a book or reflecting on the beauty of nature. A naturally-lit coffee bar can take your coffee moments from great to fantastic!
Avoid the Glare
Natural lighting is great and all, but it can cause unpleasant glare for the eyes ( especially at sunset). This is where ambient light fixtures and window shades come in. Ambient lighting is one of the best lights for coffee bar, and it constitutes a layer of the three lighting layers used to counter and complement the natural light.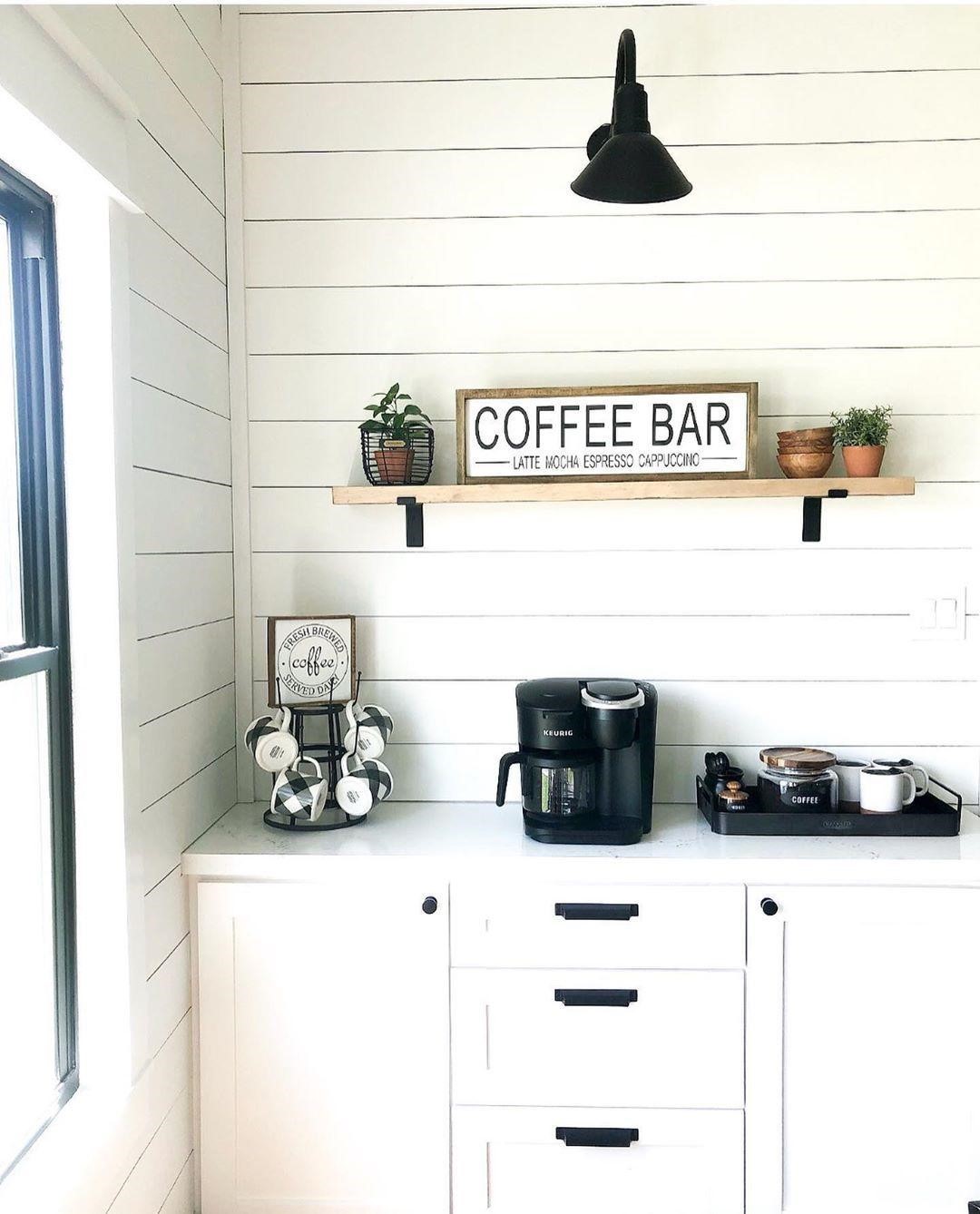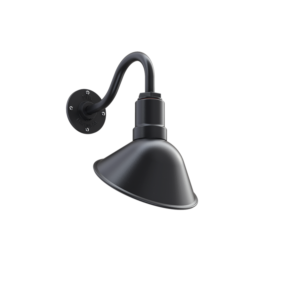 Venice
$149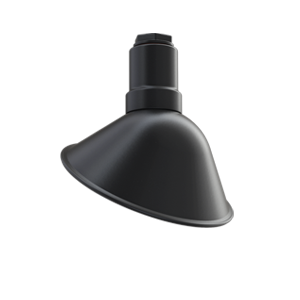 9" Dome
With task and accent lights, you can accentuate areas the light does not reach. Ceiling-mounted lights are highly recommended for coffee bars located in the kitchen. Fantastic examples include the Magnolia and Manhattan light fixtures. They have a great range and will conceal the unwanted glare from natural lights.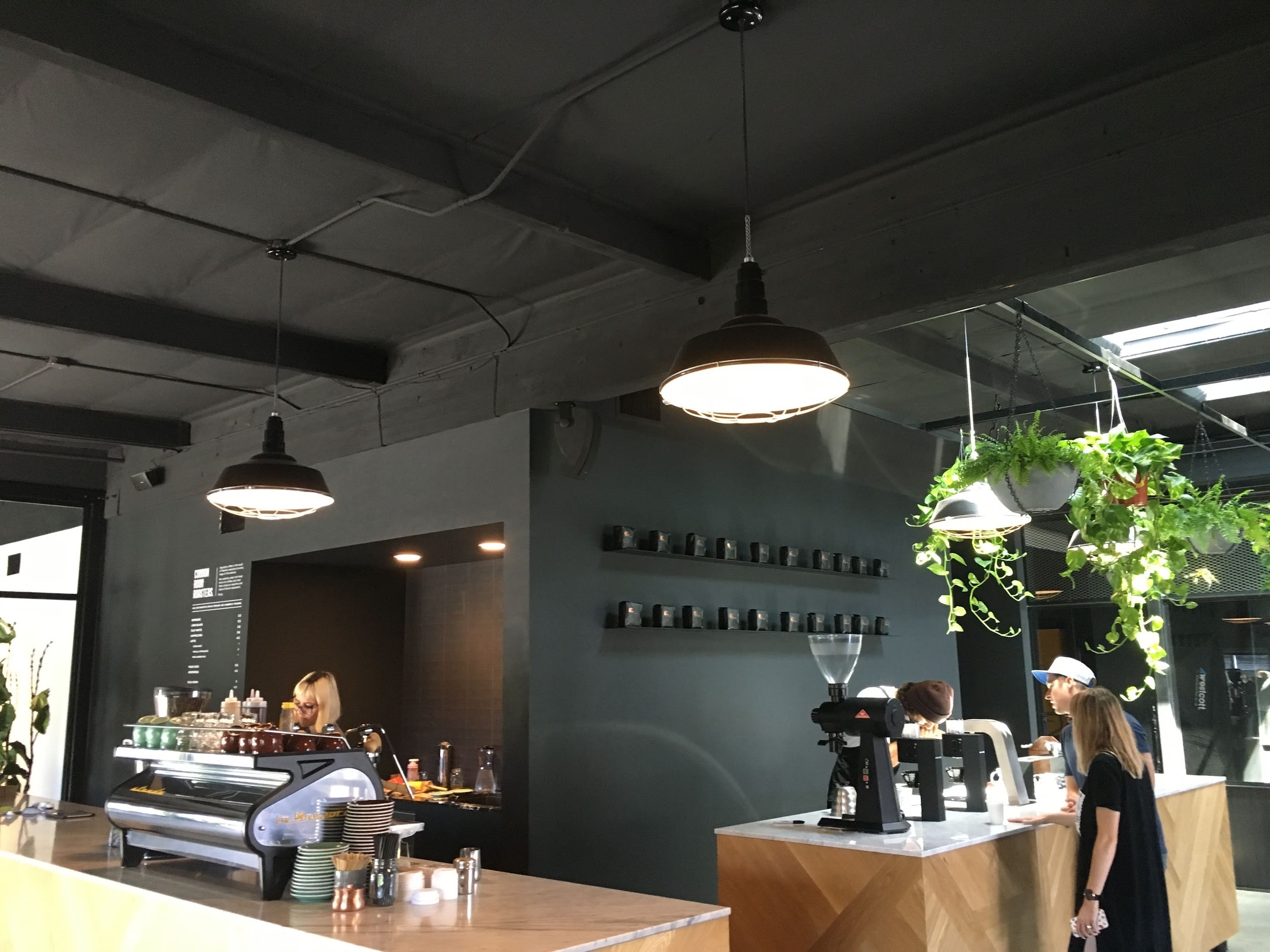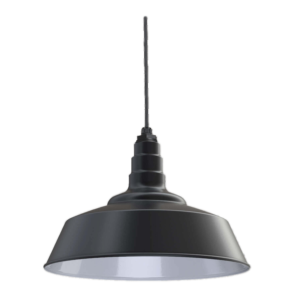 Manhattan
$169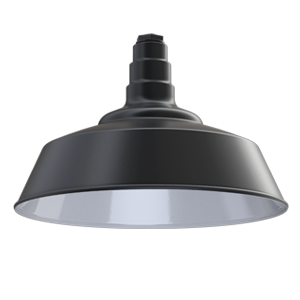 20" Dome
The right Color and Temperature make all the Difference
Color temperature can make or break the "vibe" of your coffee station. When the sun is bright and shiny, your light's color temperature should be around 5000K to 6500K to complement the daylight. This will promote creativity and sharpen your focus. Throw in a delicious cup of coffee, and you will be ready to take on the world.
When the sun disappears behind the cloud, you will want a coffee bar that screams refreshing and comforting. Thus, this translates to warm color tones from 2700K to 4000K. All things considered, you can't rely on the same color tone from dawn to dusk, and getting a good grip on your colors and temperature guarantees a coffee station with all the right vibes.
Highlight the Right Spots
There are spots in your farmhouse coffee bar with special lighting needs, from your espresso machine to your french press and everything in between. Natural light or ambient lighting wouldn't suffice for these spots; only task lighting is up to the task! And there are no better task lights for coffee bars than wall-mounted light fixtures.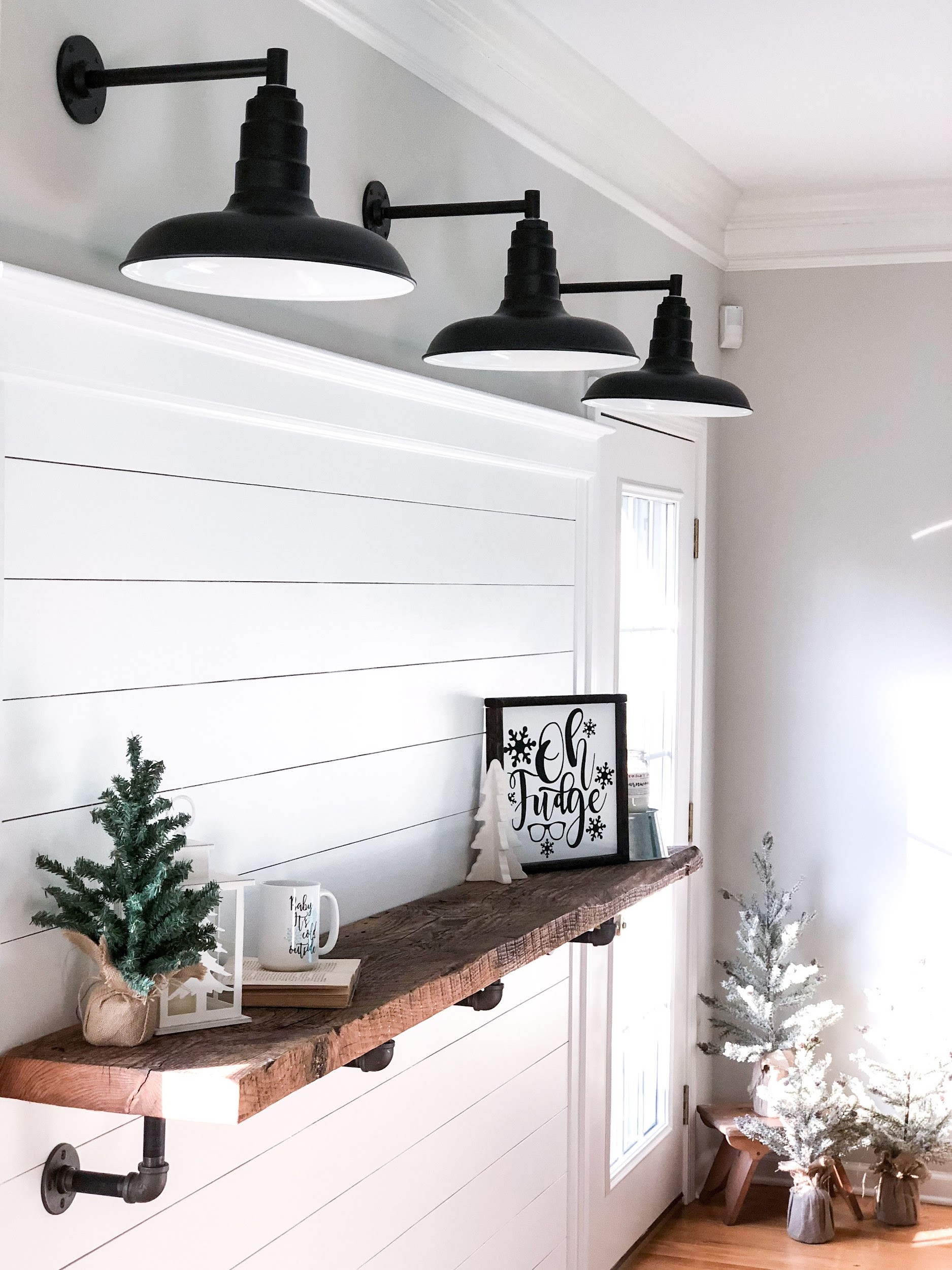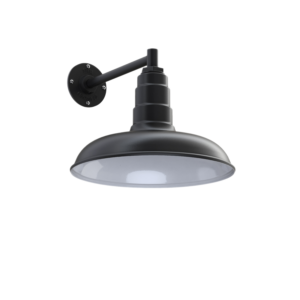 Topanga
$159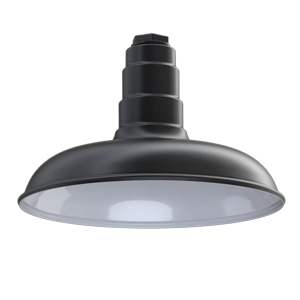 14" Dome
Steel Lighting's  Topanga and Highland Park lights rise beautifully to the occasion. These fixtures are thoughtfully curated to deliver functional yet visually-arresting lighting for all objects and spaces with unique illumination requirements. You can opt for straight or gooseneck arms as you deem fit.
 Under-cabinet  and Accent Lighting are your "Coffee Mate"
If you have a fully-functional coffee bar that can rival that of a five-star restaurant, you will most likely have shelves bursting with coffee-focused goodies. Under-cabinet lighting or accent lighting can do justice to these shelves and all they contain. They add a fresh and bright perspective to your offerings and will make them stand out to the awe and delight of every eye.
Accent Lighting, in particular, excels at making your space shine and entertain. It sets the right mood and tone for coffee bars so you can enjoy cup after cup of perfectly brewed coffee. You want your coffee experience to get better with each cup, and accent lights ensure you get your heart's desire. With accent lighting like the Venice light, you can drink to your heart's content in a nook that feels like a quaint Parisian cafe.
Mix and Match
Though functionality is the ultimate goal, there is no coffee without a "vibe." You should make each sip count by leveraging aesthetic lighting components. Mixing and matching lighting variants is an effective way to accomplish a feel-good look.
So go in with natural light, sconces, pendants, and all the good stuff. Explore fixtures in different colors for added interest without compromising lighting color or temperature. Try rustic fixtures like barn lights for a retro vibe. If lighting design isn't your cup of coffee, seek professional counsel.
Mission accomplished! These tips and tricks you need to establish a five-star coffee bar in your farmhouse! Stick to the rules and recommendations, and you won't have issues! Cheers to luminous coffee brews!