The farmhouse architecture and design play host to the most stunning light fixtures. Farmhouse light fixtures animate and vivify the exterior and interior of the house and enhance the quality of living. In this article, we will explore striking and functional light fixtures that will inspire your next farmhouse lighting project.
Simple yet Beautiful — Get Inspired
Porch Lights
The porch is the portal to your home and is where first impressions are developed. From the first step to the first glance, your porch can be a beacon of beauty or a bearer of bad news! A well-kept and designed porch is everything warm and welcoming while an ill-maintained porch will put off any passerby or guest at first sight.  While there are many elements that contribute to the maintenance and allure of a porch, lighting is a primary contributor.
Our farmhouse light fixtures for the porch are thoughtfully- designed to tell your story without a word as their functionality and quality speak for themselves. Weatherproof and UL rated for outdoor use, these fixtures can withstand raging winds and stubborn rust. Examples include the Redondo, Carson, and Gardena lights.
Barn Lights
Barn lights are a classic delight for any farmhouse design. There are no mentioning farmhouse light fixtures without paying homage to this timeless piece that has outlasted decades. They are durable, sturdy, and ageless. Barn lights complement all and every farmhouse theme and design, and it is this priceless versatility that makes them a crowd-pleaser. They are certified for both outdoor and indoor use and are handcrafted with love and steel.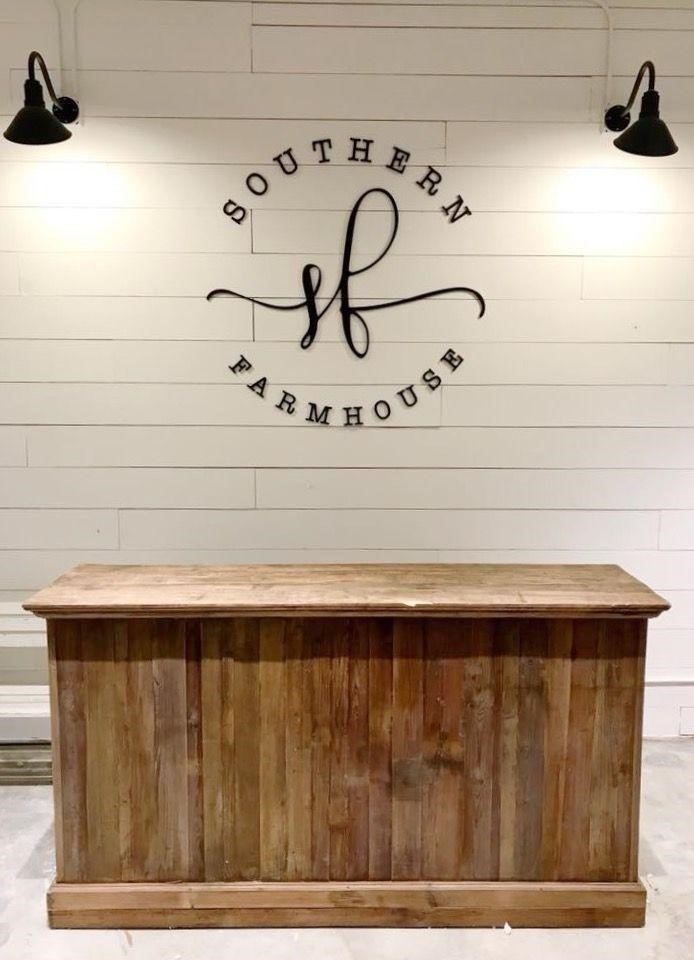 As with all our lights, they are handspun out of 18 gauge steel which lends credence to their remarkable durability and strength. You can have any of these fixtures personalized to your taste as we have an array of color and mount options. Whether you are looking to embellish your walls or ceiling with lighting that lasts, these barn lights have got you covered. You can also opt for a galvanized or powder-coated finish.
Outdoor Garage Lights
If you've been paying the least attention to garage lighting, here is your cue to turn a new leaf. No matter the function of your garage (car storage or a workshop), it deserves quality and adequate lighting. Handcrafted steel-based farmhouse light fixtures are the perfect addition to your garage. If you'd like to show off your brand-new ride or prized bike, the ceiling-mounted industrial steel lights are cut out for the job.
But if your garage doubles as a workspace or a hobbyist center, the wall-mounted garage lights will provide all the lighting you need to complete your tasks or projects. Our galvanized options deliver a chic industrial look while our powder-coating color options are as rustic as can be. And of course, you can combine all options for a well-rounded lighting system that enhances functionality and aesthetic. For starters, check out the Gardena garage light!
Kitchen Lights
The kitchen is undoubtedly the heart and soul of a home. From cooking hearty meals to enjoying soulful family dinners, there's no shortage of activities in the kitchen. A farmhouse kitchen is particularly inviting and full of character and what makes this trait stand out is quality farmhouse light fixtures. Farmhouse kitchen lighting leaves no corner without illumination as it lights up both conspicuous and inconspicuous spots.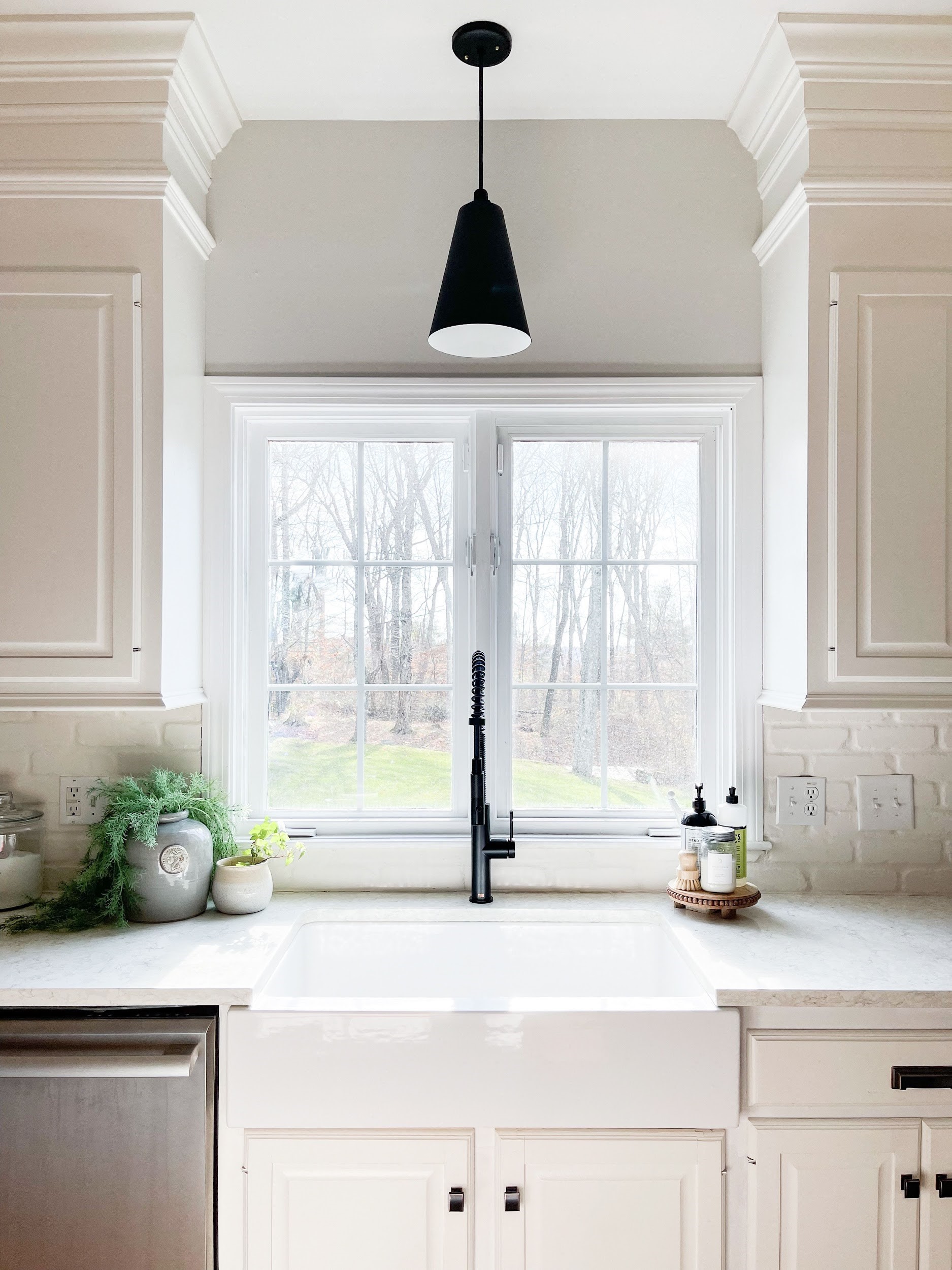 You can trust that these fixtures will keep you company while you cook your favorite recipes, host your friends, or wash a pile of " long overdue"  dirty dishes. A fixture like the Laurel provides over-the-sink lighting so you can do your dishes or prepare food ingredients under its watchful and caring illumination. From industrial to vintage-inspired barn lighting, farmhouse kitchen lighting is an assortment of styles, tastes and choices.
Kitchen Island Pendants
There are kitchen lights and then there are kitchen island lights! The kitchen island may be a part of the kitchen but it has enough individual character and function to exist as an important entity. Every farmhouse owner knows how essential it is to have dependable lighting over the kitchen island — because that's where all the action is! Our farmhouse light fixtures for the kitchen island are big on serviceability but don't skimp on style.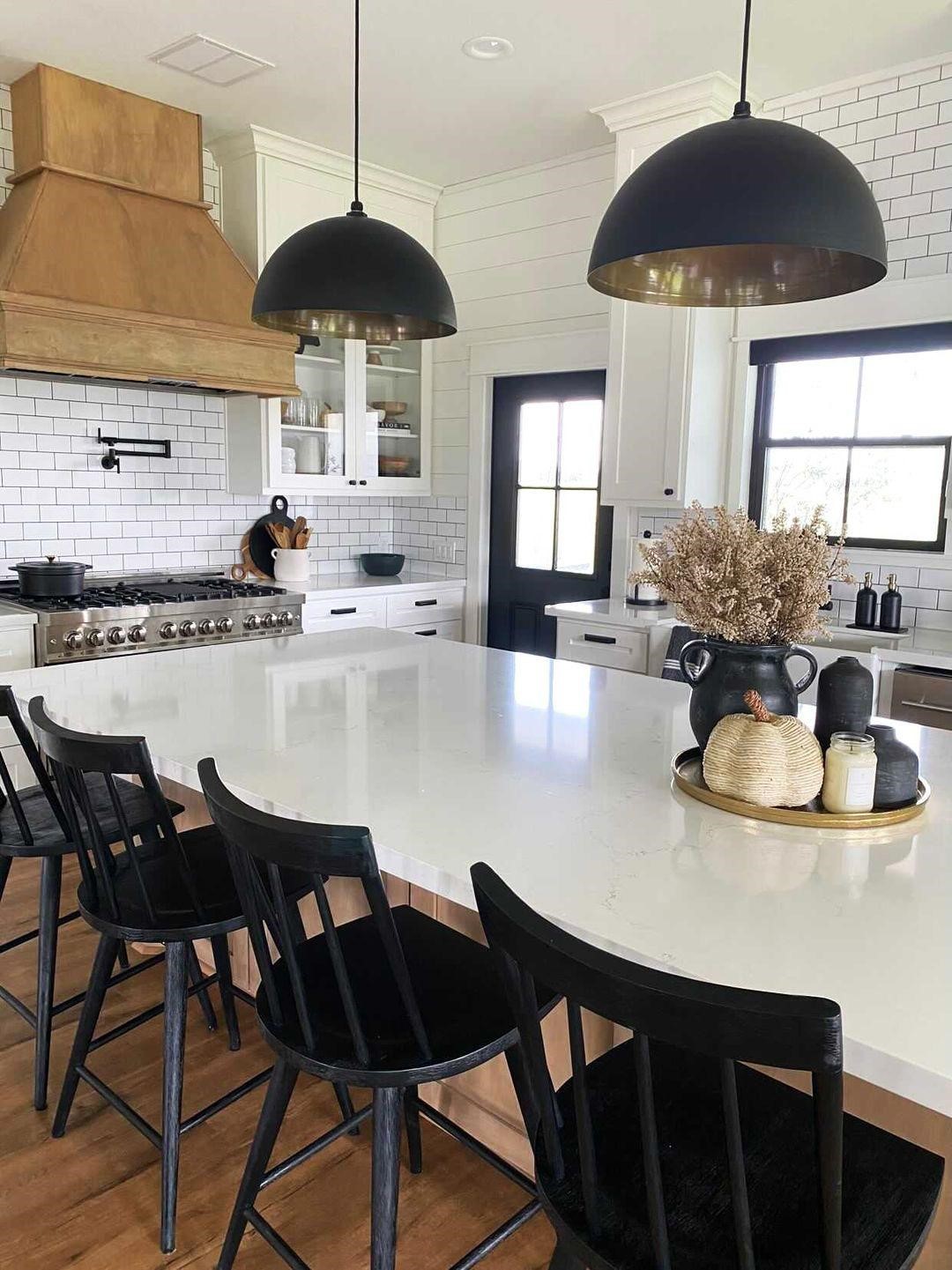 It doesn't matter whether you are chopping vegetables on the counter, enjoying a cup of freshly brewed coffee, or clearing the mess from lunch. These fixtures make every moment count and worth living. No matter how simple or grand the gesture, you can trust that these kitchen island pendants will come through. Must-see and must-use pieces include the Melrose, the Brentwood, and the Magnolia lights. Don't forget to display a bowl of fresh fruits or a vase of perfumed flowers on your kitchen island for good measure!
Dusk to Dawn Lights
The essence of farmhouse light fixtures is to amplify functionality and beautify simple living. Most farmhouse owners prioritize a simple yet quality life. They want stuff that makes their life easier without sacrificing value. And when it comes to stress-free farmhouse light fixtures with incredible value for money, dusk to dawn lights are the king of this category. They are engineered with small sensors that are affixed to wall-mounted light fixtures.
The sensors automatically switch on and off depending on light conditions. It turns on under low-light conditions and turns off in medium- to -high light conditions. You can conserve energy and save costs without hassle ( no more forgetting to turn off or switch on the light ). The feature also improves security as your house will be well-illuminated at night whether you are home or not.
Final Note
Farmhouse light fixtures are truly sensational. They are the epitome of simple yet beautiful living, providing illumination and memorable moments that count. From the porch to the living room to everywhere in between, these fixtures shine through. You can inject your personality into your lighting by opting for fully customizable options including color, finishing, and mount style. On a whole, there are no limitations where farmhouse light fixtures are concerned!