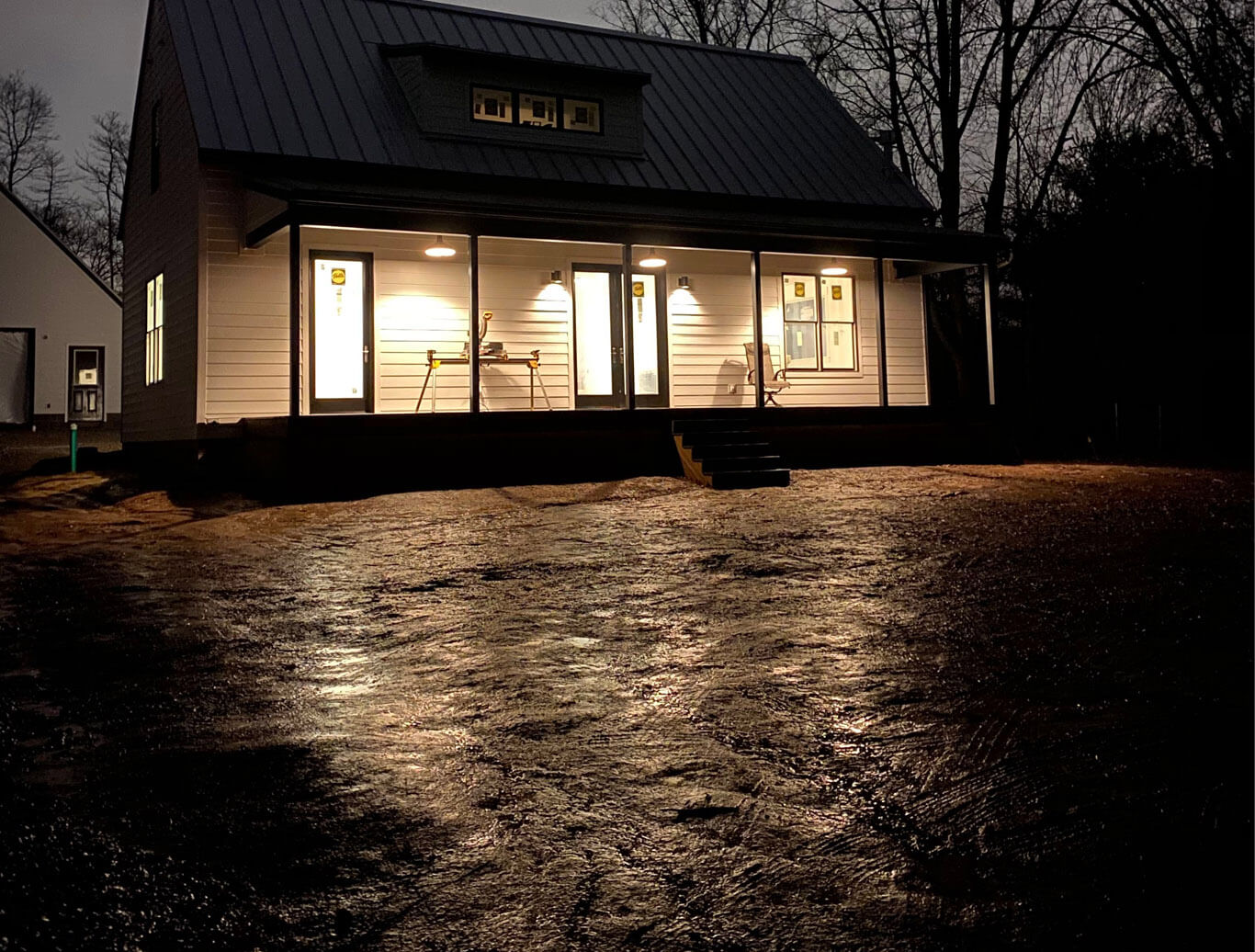 Lights are as important to acreages and farms as it is to plants in photosynthesis. The sun rises high above the clouds during the winter months, and the days become gloomy and oblique. However, equipping an acreage or farm with the right kind of life is no easy task as it requires a dose of creativity and know-how to get it right. Not to mention the confusion that ensues when you have a cluster of lighting choices and a far too creative mind.
However, with little knowledge and ample planning, you can usher family and friends through wide-area paths in your acreage by utilizing the aesthetics and functionality of lights. You should also note that a well-thought-out plan to save your acreage from the false-heartedness of darkened paths in summer isn't as applicable to the lighting problem posed by snows in winter. While you have the freedom to opt for a personalized experience in lighting up your acreage, a guide will simplify the otherwise mentally exhausting task of equipping and maintaining a good lighting system on your farm during harsh weather conditions like winter. That said, here are some tips that can help you maximize your lighting options when winter enshrouds your acreage or farm.
Install Dusk to Dawn Sensors
With the commonly long driveway found in acreage, the probability of having a winter-friendly acreage experience is near nothing. The snow tends to settle and clog every exposed area of your long driveway. While this might seem inevitable, a definite solution approach is to install dusk to dawn sensors on lights that are in crucial areas of your acreage. The photocells discover natural daylight and switch on in tandem with sunset so that all of the places on your property that you use after sunset will be well-lit and ready. To enjoy smart yet functional acreage living, getting dusk to dawn lights for your acreage should be undisputed. It will help solve security issues and save the financial and physical challenges of having the lights on round the clock.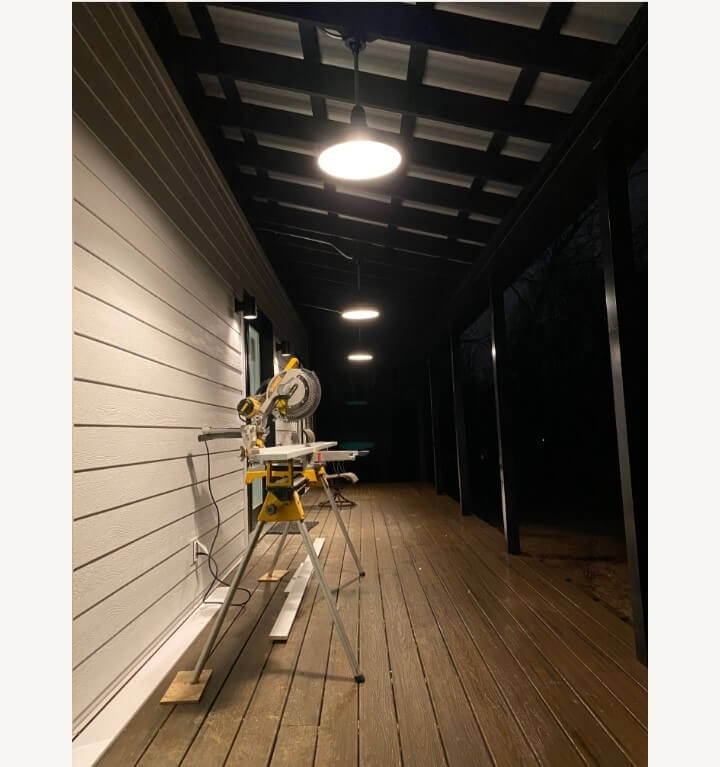 Consider Marine Grade Coating and Powder Coating
The weather unsurprisingly becomes ill-natured during winter. Exterior spaces of your acreage or farm become exposed to saline solutions due to snow and other contributing weather agents. Our Marine Grade coating stands out in preventing and neutralizing the effect of attacks on moisturized locations, commonly found in acreages and farms. On the other hand, Powder Coating helps protect your acreage against snow, rain, and allied weather exposure. As you apply these coating to areas with a shared risk of weather exposure, you strengthen your acreage more than ever and create a more secure environment.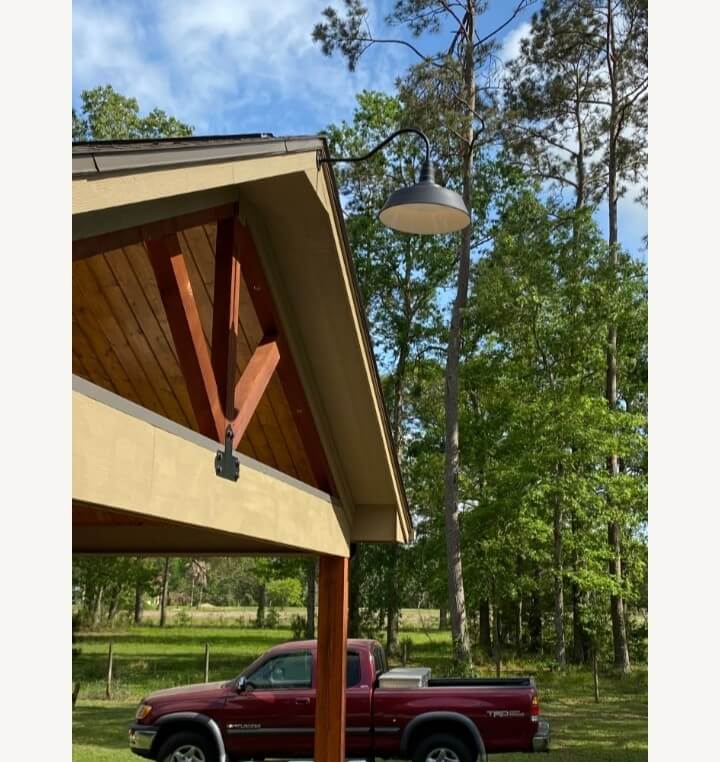 Choose a Stronger Plate like Our 6" Plate
As you install lights in strategic farm areas, having foreknowledge of wind attacks due to harsh weather conditions like winter can greatly influence your choice of plate. If a potential risk of wind or harsh weather throwing your lights off balance is foreseeable, you might want to consider a larger mounting plate. While the 4" plate offers considerable security and strength for any mount, our 6" plate adds a little extra durability for your lights. We especially recommend this mount if you're planning on installing your lights above 10′ in potentially windy areas.
Install Ample Lighting in Your Workshop or Barn
As far as lighting is concerned, every location has its own unique needs. When working in your workshops or barns, ample lighting style becomes more important as it exterminates shaded areas and creates a well-illuminated space for task execution. When it comes to lighting positioning, the barns or workshop in your acreage should be efficient, effective, and on top of it, safe (for all involved).  While the effective utilization of natural lighting can help cut energy costs, sufficient lighting design must be in place to cater to winter and other similar circumstances.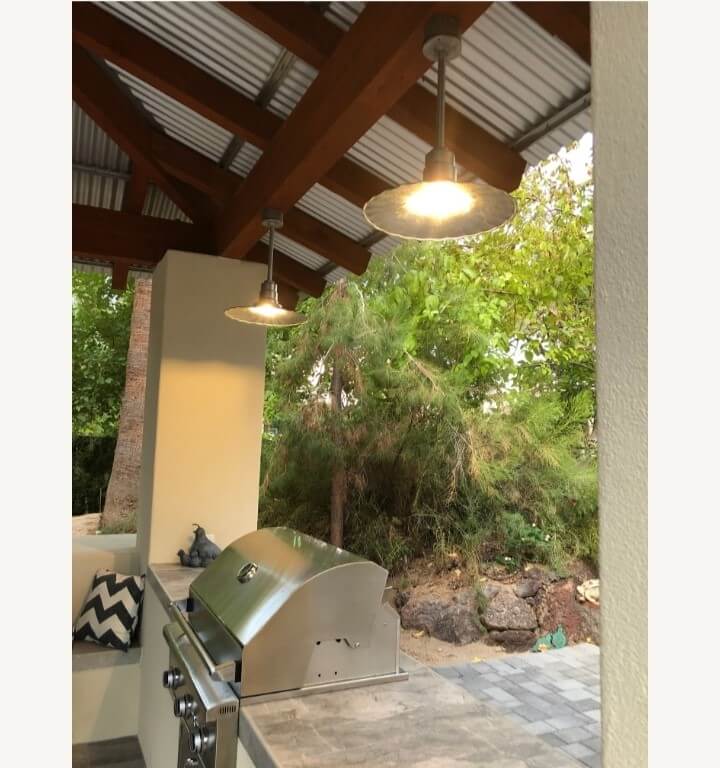 Save on Energy Cost with LED Bulbs
The running cost of maintaining an acreage can sometimes be super obsessive as it requires daily cost considerations. It is a smart and desirable move to strive for a cost-effective method of running an acreage. One of the most efficient ways of actualizing this is to get LED bulbs installed across your barn, to walkways, and to every location that would need some lighting. This usually minimizes farm expenses. Additionally, LED lighting is a huge plus since an acreage needs sufficient light in large spaces to achieve a functional and appealing lighting system. Our LED bulbs are 80% more efficient than traditional bulbs such as fluorescent and incandescent light— they travel faster and provide wider coverage.
Revamp Your Kitchen Experience with Melrose
Life should be enjoyable even while carrying out the most tedious chores!  The acreage experience should be interesting and fun as it provides exploration, lifestyle, and healthy living. Though a chore-filled space, the kitchen can take on an appealing and exciting theme with a little facelift. Our Melrose light makes the perfect addition to your farm or acreage kitchen. You can look forward to cheerful and hearty dinners while you work on the farm. Plus, the magical suspension system of the Melrose creates a real-time levitating experience as you feast.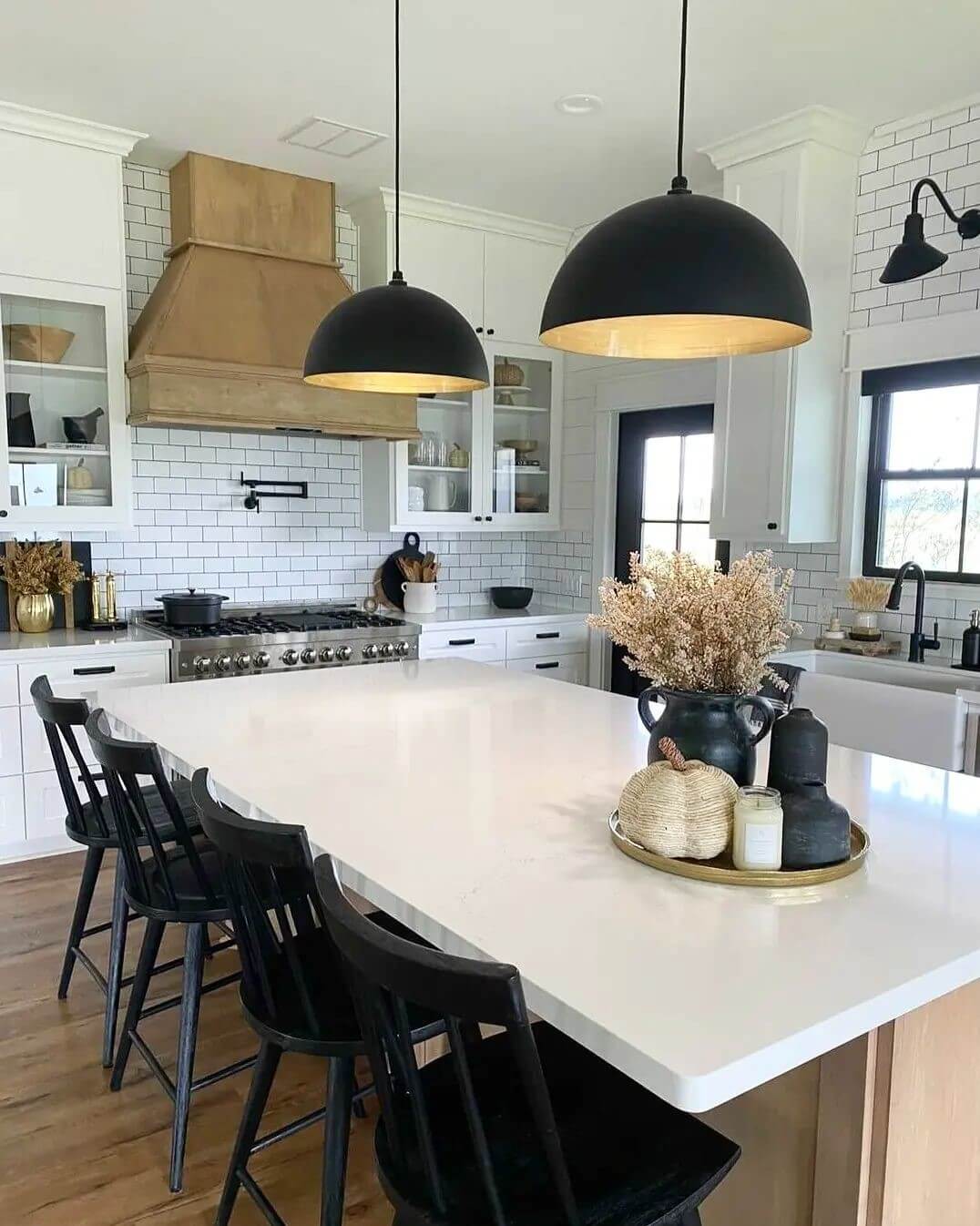 Final Thoughts
Whether it is an acreage or a farm you're lighting up, you need a hassle-free yet effective lighting plan that works. The most effective lighting products for winter solve basic problems like lighting up large spaces to complex ones like maintaining saline-affected acreage areas. Finding the sweet spot for selection is dependent on your acreage requirement and the best mix of personalized experiences. As you aim to get more productive and have a consistently satisfying experience in winter while working on your farmland or acreage, adopt some of our recommended lighting guides and enjoy a new dimension of the winter season. Let the light overwhelm the gloomy and cold winter nights!