Outdoor house lights are indispensable guardians perched on walls and ceilings that beautify and safeguard your exterior space. Ideal lighting creates an appealing ambiance, puts off potential intruders, and brightens pathways so you and everyone else can easily navigate the surroundings. Read along and learn how outdoor lights can influence safety and style, as well as some popular outdoor lighting options that are in the spotlight.
The Significance of Outdoor House Lights
Outdoor houselights serve multiple functions that transcend aesthetics. Here are some reasons why home and property owners should invest in superior-quality outdoor lighting:
Improves Safety and Security
One of the key reasons why outdoor house lights are crucial is to ensure the safety of your family, guests, and property. A well-illuminated exterior deters criminal elements and intruders, such as burglars and vandals, from attacking your home ━ by eliminating dark spots in and around your building. You can maximize this function by incorporating motion sensors or dusk to dawn lights. Sometimes, domestic accidents occur because of inadequate lighting. But when your property is well-lit, you and your guests can avoid harm's way in pathways, driveways, and steps. There will be lesser "trips" and "falls."
Offers Extended Living Space
Well-structured outdoor lighting extends the productive hours of your exterior living space. You can enjoy a late dinner with loved ones on the patio, host a girl's night out in the garden or practice bedtime yoga on your deck ━  by installing outdoor house lights at strategic points. Whether you want to indulge in "me time" or share laughter and food with friends, a meticulously planned outdoor lighting scheme will help you make the most of your nights and evenings.
Amplifies Curb Appeal
No homeowner doesn't appreciate curb appeal! Consider thoughtfully curated outdoor house lights to improve your home's curb appeal. These fixtures can highlight architectural details, accentuate landscaping features and create a charming and inviting mood. They infuse depth, character, and texture to your porch or curb, wowing you and your visitors from the door. You can opt for elegant wall sconces, dramatic overhead lights, delicate string lights, or a combination to enhance the overall aesthetic appeal of your curb and property!
Increases Functionality and convenience
Outdoor house lights are as practical as they come. Sufficient lighting helps you identify visitors or spot trespassers from a mile away. Also, motion sensor lights automatically switch on when they sense human presence. You don't have to fumble for keys in the dark or be caught off-guard. Additionally, outdoor lighting is compatible with smart lighting systems, which maximize convenience. You can adjust the settings and schedule of your outdoor lights from within or outside your home.
Supports Climate Preservation
Advancements in lighting technology have birthed energy-efficient and eco-friendly outdoor house lights. LED (Light Emitting Diode) lights are the most popular of these innovations. These lights have captured the hearts of home and property owners for three reasons: low energy consumption, a long life span, and cost-effectiveness. LED bulbs consume less energy than traditional bulbs, such as fluorescent, halogen, and incandescent lights. This translates to a minimal environmental footprint, thus preserving climate health. They also last longer than their counterparts. As such, homeowners can save substantial money on electricity bills.
Top 5 Outdoor House Lights for Your Consideration
Here are our favorite picks in no particular order:
Wall-Mounted Lights
1. The Gardena
A large-sized farmhouse-inspired wall-mounted barn light, the Gardena is an outdoor house light that stands out! It is the quintessential rustic light with a touch of modern vibes. This fixture will illuminate, secure, and adorn your outdoor areas, from garages to barns to driveways. It comes with a standard 16″ dome and five mount options; 11″ gooseneck, 16″ gooseneck, 23″ gooseneck, upward sloping gooseneck, and an 11″ straight arm. You can also customize the fixture in your favorite colors or hues that complement your design scheme.

2. The Redondo
Larger than life and as tough as old boots, the Redondo is Steel Lighting's largest industrial barn light. The size speaks for itself, and the functionality is better experienced than imagined. Install the light at least fifteen feet off the ground for optimum functionality. It features rock-solid construction and comes with a standard 20″ dome that pairs well with a 20″ straight arm, a 16″ gooseneck, a 23″ gooseneck, or an upward-sloping gooseneck. It thrives in garages, barns, and among roof peaks. Ultimately, it looks great on oversized structures and performs just as much. However, you can "dare" to install it wherever you see fit.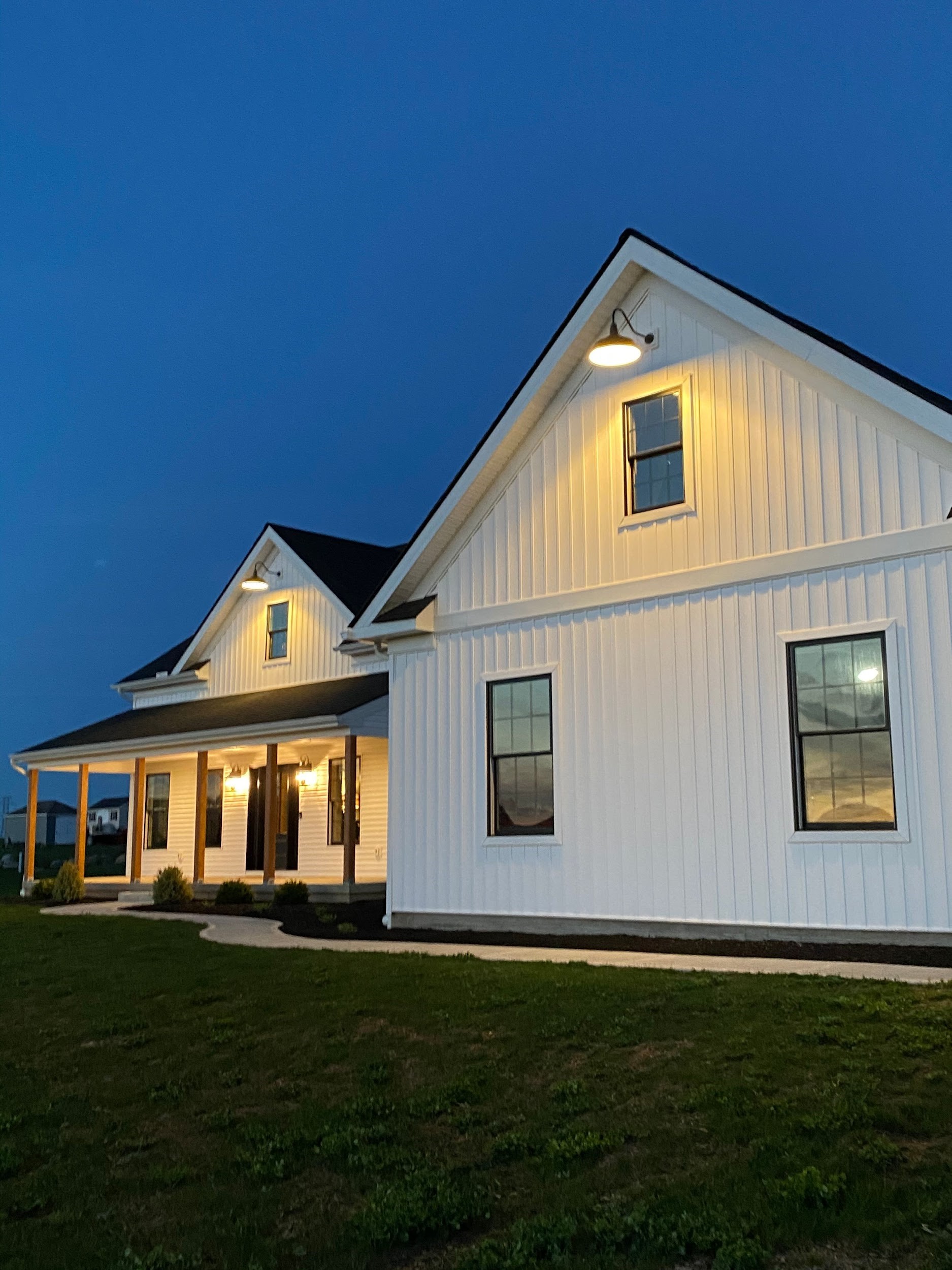 3. The Westchester
Westchester is the king of porch lighting and practical illumination. It is a medium-sized industrial wall light that serves ample character on a platter of light. Plus, it is incredibly flexible; you can use it anywhere, be it indoors or outdoors. It comes with a standard 12″ dome and several mount options, including an 11″ straight arm, 11″ gooseneck, 16″ gooseneck, and 23″ gooseneck. No matter your objective, this fixture is designed to deliver. It delivers curb appeal like no other and is great for illuminating barn sides and entry points. One thing is for sure; you can't go wrong with Westchester!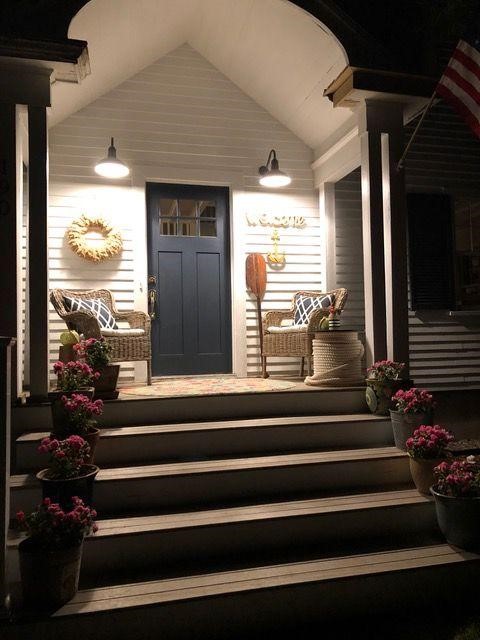 Ceiling-mounted Lights
4. El-Segundo
The overhead version of the Westchester, the El-Segundo light, symbolizes practical lighting at its finest. Like its cousin, it is very flexible and can work indoors and outdoors. It comes with a standard 12″ dome and a sturdy, galvanized stem that can be personalized to suit your tastes. You can use this as a standalone fixture or with other light fixtures.
5. Manhattan
Like the Redondo, the Manhattan is Steel Lighting's largest pendant fixture. Furnished with a 20″ dome, it makes a bold statement when installed at least fifteen feet off the ground. It is ideal for illuminating spacious spaces such as outdoor gardens, patios, and gazebos. Built like a rock, this fixture will guard and brighten your home for seasons and decades. You can count on its visual appeal and unbeatable durability!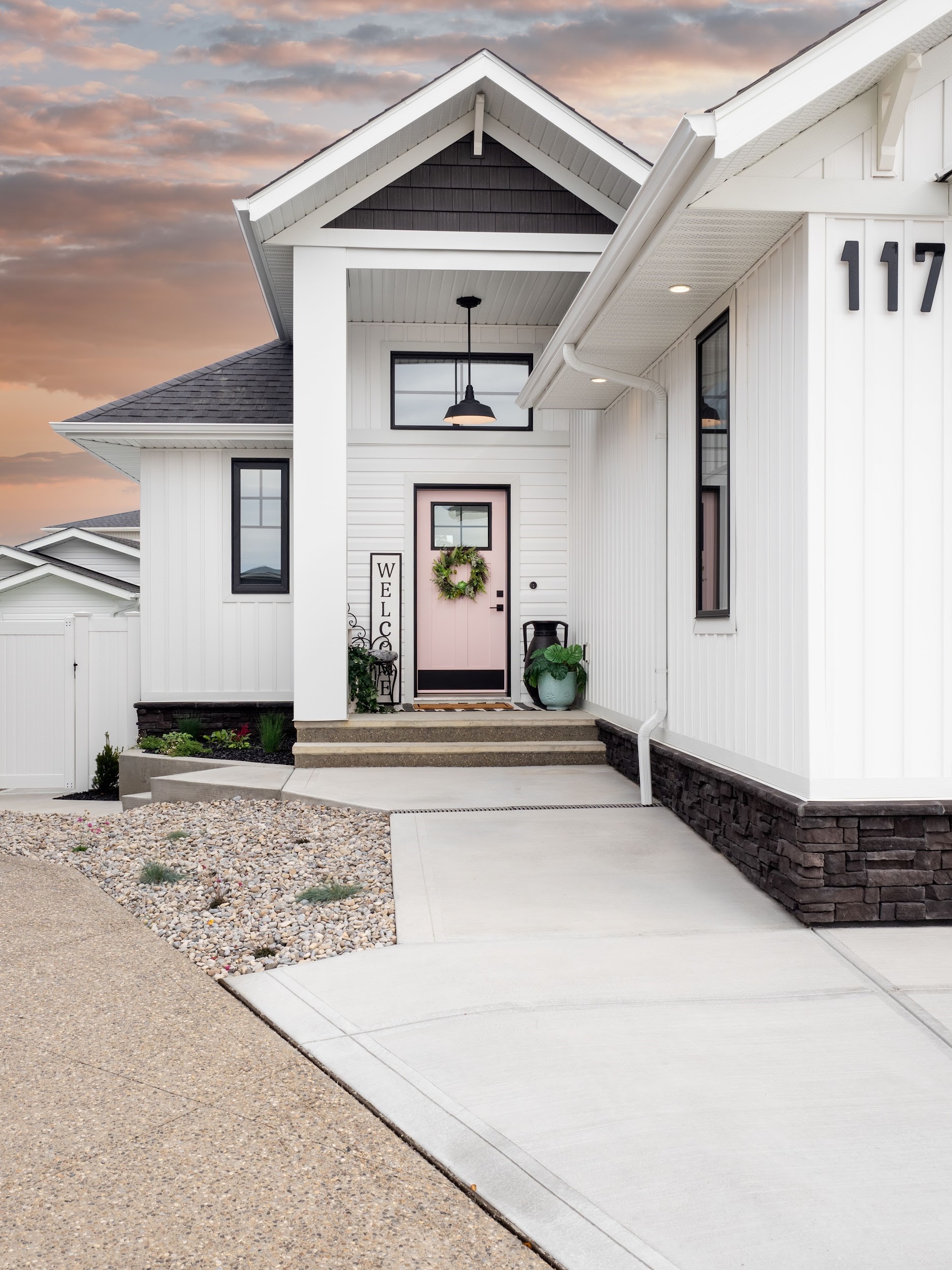 In a Nutshell
Outdoor house lights are crucial to your home's security, safety, and aesthetic appeal. While there are many options in the market, the highlighted fixtures above are one in a million. Consider your options carefully, install, light up, and let your hair down!