Gone are the days when porch lighting and aesthetics were considered an afterthought – as designers and homemakers have realized the beauty and importance of the porch. While there are many types of porch lighting, steel sconces are all the rage these days!  And oh, nothing beats coming home to a beautifully illuminated porch adorned with steel sconces.
Must-know and Must-use Sconce and Porch Lighting Trends
White Domes and Trim Colors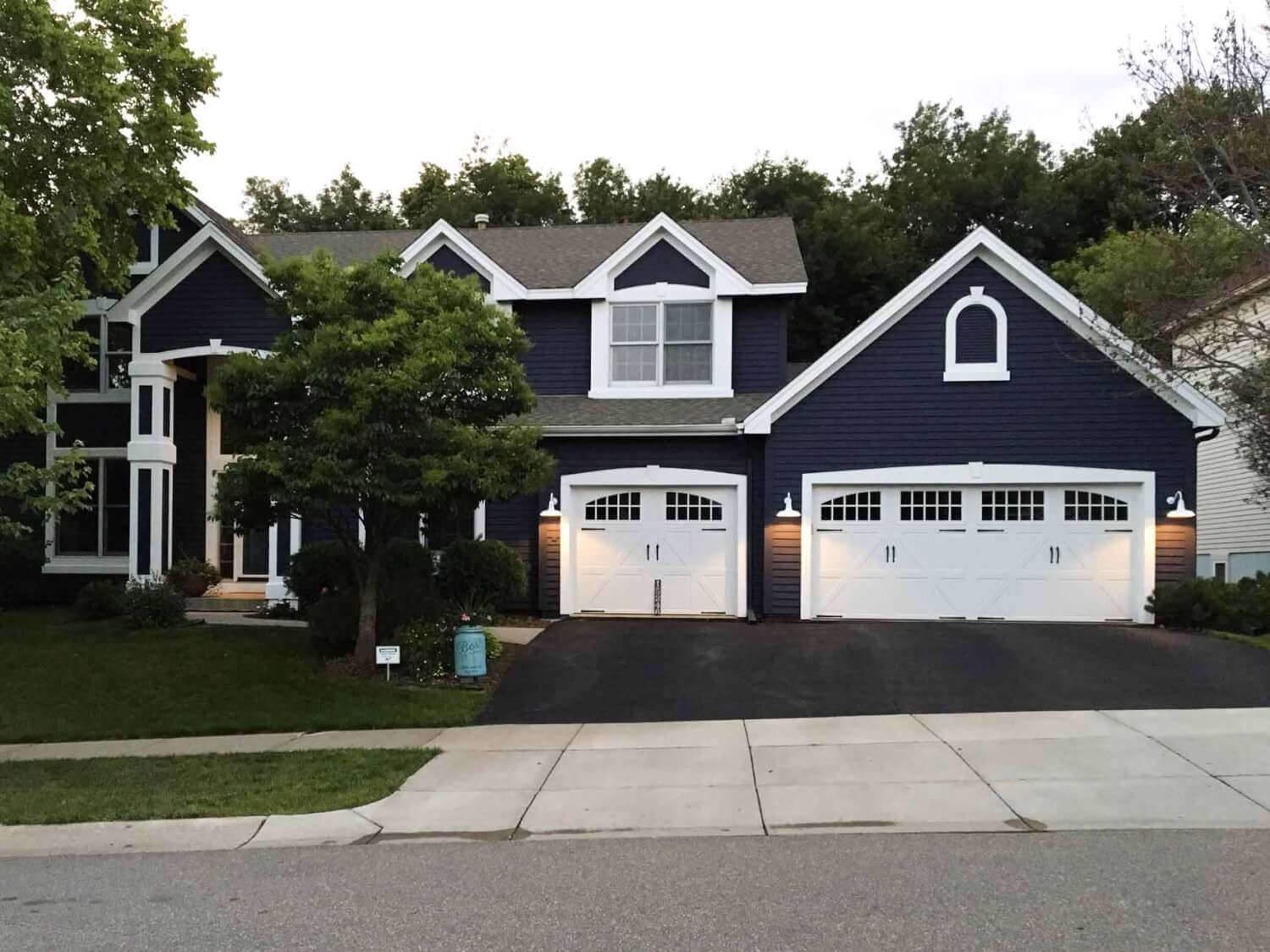 Creating contrast is one of the important aspects of porch lighting and décor. White-tinted domes are often the go-to fixtures for dark-toned sides, while trim colors like brown and black are getting some attention lately. If white is the dominant color in your porch's color scheme, consider a very black trim color and a matte black steel sconce. This will create an unbeatable contrast that will make your porch the cynosure of all eyes. And if you have lots of wood at work, brown trim colors will do your porch a world of good!
Shades of Blue are in Vogue
Shades of blue like teal, turquoise, and aqua are the most used front/porch door colors. These subtle and refreshing hues perfectly complement wooden accents and tones often featured on porch flooring, trims and sides. While our matte black sconces are typically employed for blue-tinted doors, it wouldn't hurt to explore galvanized sconce fixtures for a change. Overall, your porch door color and general color scheme will determine the style and type of steel sconce to be used.
Succulents are all the Invitation your Visitors Need
In the past, porch lighting and décor were restricted to a simple sconce or light fixture. Today, homeowners and decorators are stepping up to the plate with mind-blowing porch décor ideas that appeal to the aesthetic sense. One such idea that has become an everlasting trend is the use of succulents on either side of the doorframe.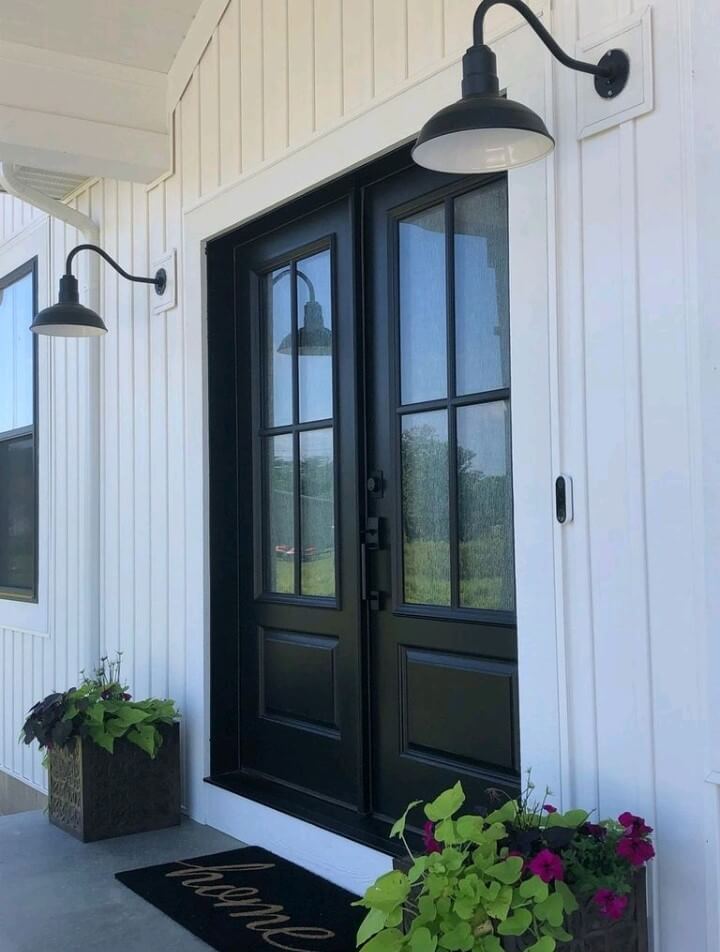 A green-themed succulent in an immaculate vase sitting beneath any of our steel sconces is an unforgettable sight! It beckons you, your loved ones, and your visitors into the warmth and beauty of your home. And if your front door is draped in wood, you might want to consider our matte black steel-coated sconce fixtures.
Plaques are getting a Good Dose of Attention
Yes, address plaques are more functional than decorative, but have you ever seen a well-illuminated plaque? It is absolutely breathtaking! Using a steel sconce to illuminate the lettering of your address plaque can make a huge difference to the overall aesthetics and functionality of your home.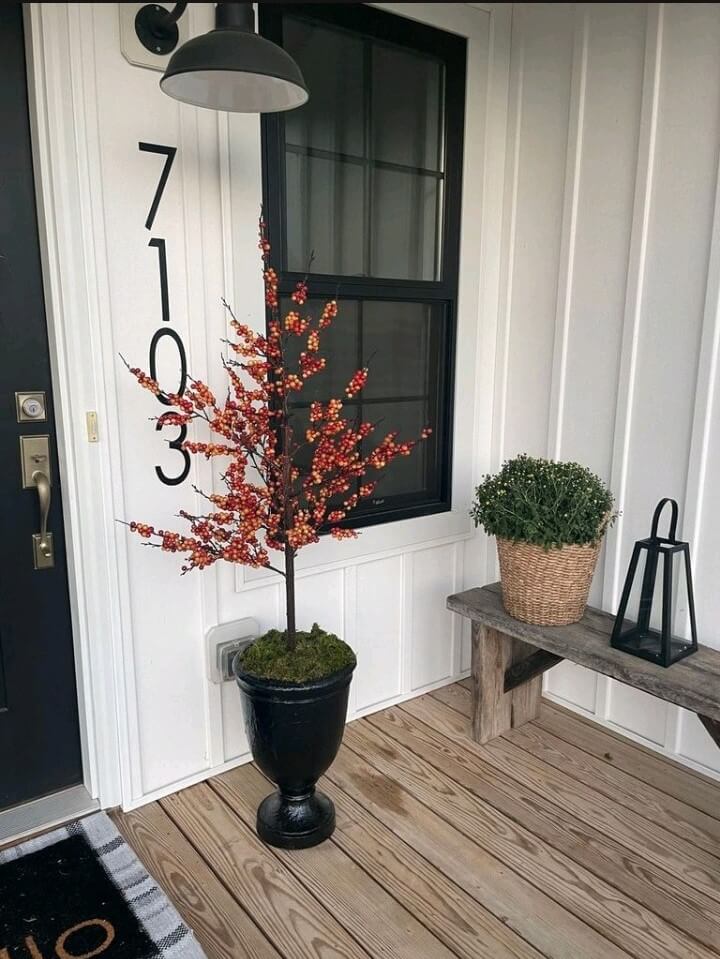 Not only will your visitors appreciate the simplistic grandeur, but they also won't forget your address details in a hurry! So, don't ignore your plagues and put your steel sconce to good use!
The Hawthorne and the Westchester Steel Sconces
We've been going on and on about how steel sconces pair beautifully with just about any porch, but we haven't mentioned the two ultimate steel sconces that can make your porch look like a million dollars. At Steel Lighting Co., we prioritize functional and visually-pleasing lighting and this is evident in the make and function of two of our greatest steel sconces, the Hawthorne and the Westchester lights!
While both sconces are all-around awesome and practical in all ramifications, they have specific applications that are unique to their function. Read on to learn how to make the most of the Hawthorne and the Westchester lights.
 The Hawthorne
A gorgeous modern farmhouse light, the Hawthorne is our barn light sconce that serves ample character and function. It is super durable and sturdy, so you won't have to spare any cash for replacement or repair. The Hawthorne comes with a standard 8" dome that provides sufficient illumination and allure for your porch.
Whatever the color or décor theme of your porch, you can trust that the Hawthorne will blend in perfectly and pull everything together in a way that leaves you in awe of the gateway to your home. You can choose between a 6" straight arm, an 11" gooseneck, a 16" gooseneck, or a 23" gooseneck. And like all our lights, the Hawthorne is hand-spun from heavy-duty steel and powder-coated for everlasting durability.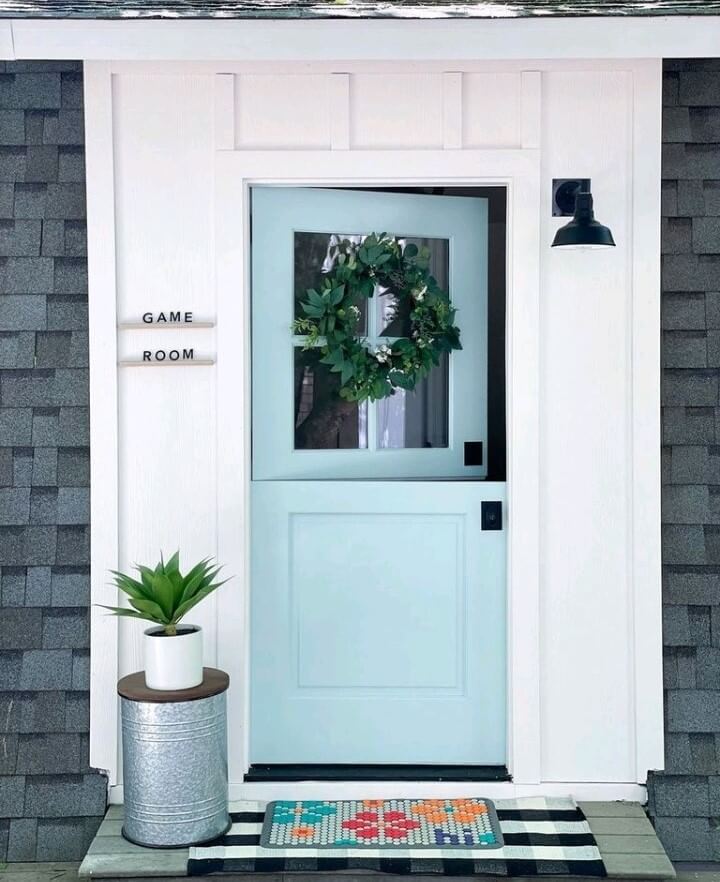 The Hawthorne is typically used with smaller porch doors and for one-light setups (that is, when using a single light fixture to highlight your doorframe).
The Westchester
Few light fixtures illuminate and beautify the porch like the Westchester sconce does! An industrial steel light the size of a mixing bowl, the Westchester screams flexible, functional, and flawless! It comes with a standard 12″ dome that sits pretty in just about any porch. It exudes elegance and irresistible style, not to mention its unbeatable functionality. While the Hawthorne is exclusively reserved for smaller doors, the Westchester accentuates bigger door frames, especially double doors. And unlike the Hawthorne that serves single light setups, the Westchester works beautifully when affixed to both sides of the door frame. Also, this industrial light fixture can work in both small and large spaces.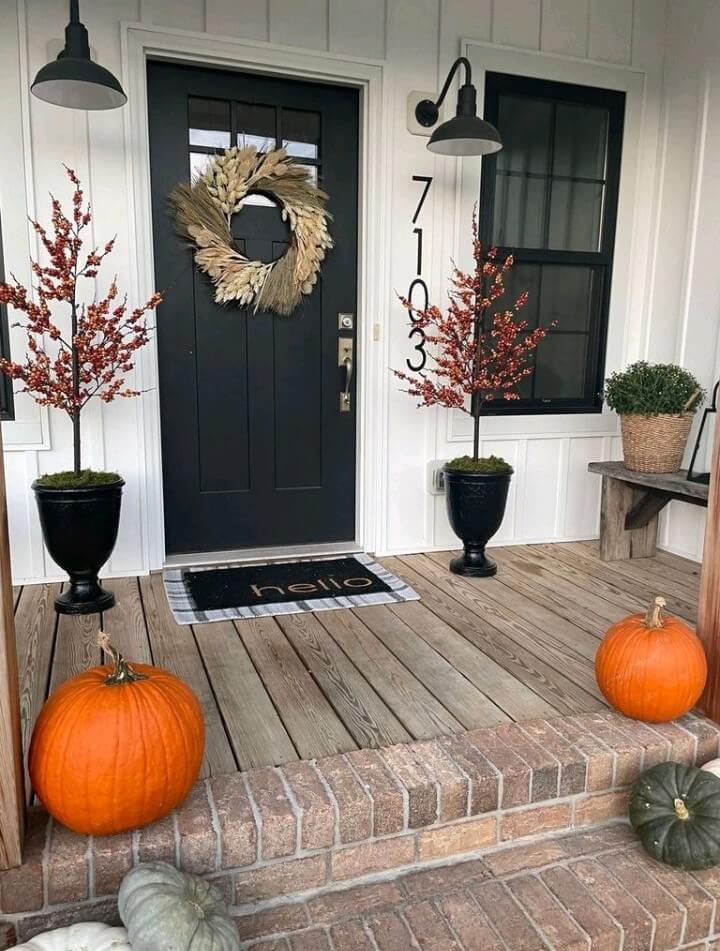 Like the Hawthorne, the Westchester is also crafted from heavy-duty steel and powder-coated to deliver everlasting functionality. It also comes with two mount options (gooseneck and straight arm mounts) and sizes. Per your porch design and size, you can opt for a 6" straight arm, an 11″ straight arm, an 11″ gooseneck, a 16″ gooseneck, and a 23″ gooseneck!
An Alternative Sconce Lighting: The Gardena
While Hawthorne and Westchester are our recognized steel sconces for porch lighting, a new trend has emerged where some people have taken to using the Gardena light as porch lighting.  Featuring a stately 16″ dome, the Gardena is one of our all-time bestsellers. It is originally designed to be used in outdoor and indoor settings including barns, farmhouses, playrooms, garages, and rooms with lots of space.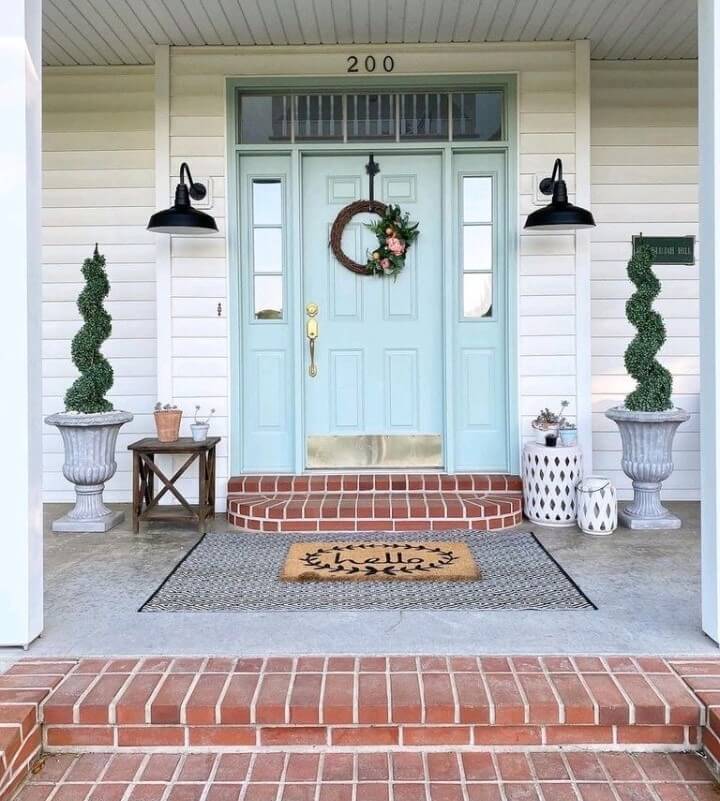 Using the Gardena as porch lighting is an incredibly bold choice that rewards homeowners with lighting that commands, attracts, inspires, and comforts! The Gardena offers a choice of mount styles and sizes including a 16″ gooseneck, a 23″ gooseneck, an upward sloping gooseneck, and an 11″ straight arm! And like always, it is constructed out of high-quality steel and powder-coated with love!
Bring Light and Life to Your Porch
All things considered; steel sconces are the perfect match for any porch. No matter the color or design of your porch, our reliable steel sconces (the Hawthorne and Westchester lights) are happy to bring light and life to your porch! And if you dare to be different, you can opt for the bold yet beautiful Gardena light.  Get with the trend and invite steel sconces into your porch!