Uncover a home where your kitchen is bedazzled with suspended and functional elegance! Elevate your culinary space with pendant lights for kitchen island that cast a warm and radiant glow. From expert recommendations to practical tips, this article bares it all!
Exquisite Pendant Lights for Culinary Enchantment
The kitchen island is the centerpiece of the kitchen where eating, dining, washing, and even cooking take place. It is the multifunctional element of any kitchen and deserves attention to detail. Pendant lights for kitchen island enhance the style and functionality of the kitchen island. With specially curated light fixtures, you can do chores, prepare meals and host your family and friends to sumptuous meals with ease and joy. A poorly-illuminated kitchen island is a recipe for disaster; proper illumination should be your priority when crafting a functional and stylish kitchen island.
Elevating Aesthetics and Ambiance with Pendant Lights
There's nothing quite like pendant lights to transform your kitchen and kitchen island into a stunning masterpiece. These delightful fixtures dangle gracefully from the ceiling like suspended jewels, casting a warm but radiant glow over your kitchen island. They are quite a sight to behold and deliver the perfect blend of illumination that isn't overwhelming or underwhelming. These fixtures create an inviting vibe perfect for culinary adventures, lively gatherings and intimate moments with loved ones.
Dazzling Designs for Every Style
Pendant lights for kitchen island come in various designs that cater to every taste and preference. Whether your kitchen simulates a minimalistic vibe, a rustic or farmhouse charm or contemporary elegance, there's a pendant light that complements the overall theme of your kitchen or kitchen island. If "contemporary" is your cup of tea, sleek designs with clean lines and matte finishes deliver the urban sophistication you crave. But if you desire a rustic or industrial vibe, seek fixtures with gooseneck mounts, galvanized finishing and other intricate detailing that takes you down a nostalgic memory lane. Here are some classic pieces to choose from:
Westwood Industrial Steel Dome
This 24″ dome crafted in the shape of a large mixing bowl makes a bold statement in industrial-style kitchens and kitchen islands. Specially designed for the kitchen island, it is furnished with a matte black or white exterior with your choice of brass, matte black or white finishing for the interior. Its larger-than-life size makes it the perfect fixture for kitchen island lighting. It works great as a standalone fixture or in pairs. As with all Steel Lighting's light
It is handcrafted from top-grade steel and powder-coated for a long-lasting finish. When you think of a  modern industrial steel fixture for your kitchen island, think of the Westwood Pendant!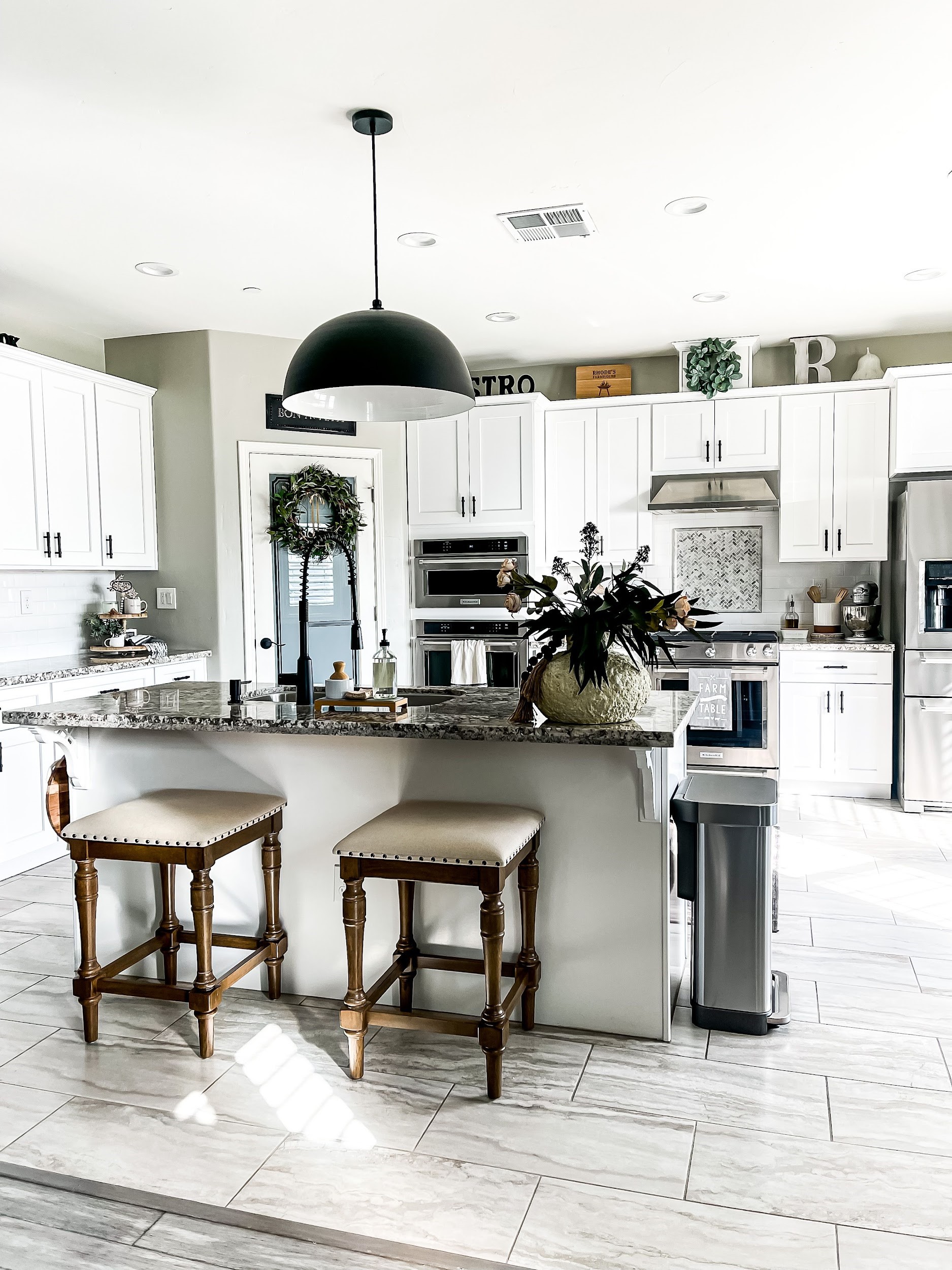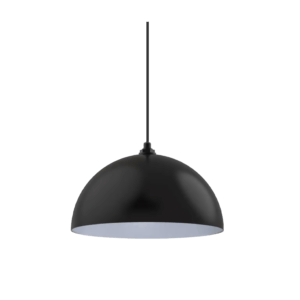 Westwood
$309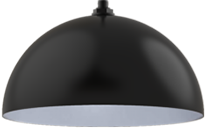 24" Dome
Brentwood Steel Pendant Light
The secret to a sleek and stylish kitchen island is an equally sleek and stylish pendant light. However, not all pendant lights for kitchen island are created equal. This is where the Brentwood pendant stands out; it is tailor-made for the kitchen island and surpasses all expectations and needs. From service to spirit, this exquisite 14″ bowl pendant delivers on every count. While it comes in multiple colors to cater to every need and mood, the brass color inlay option is the crowd-favorite! Like it or lump it, this pendant is the stuff legends are made of.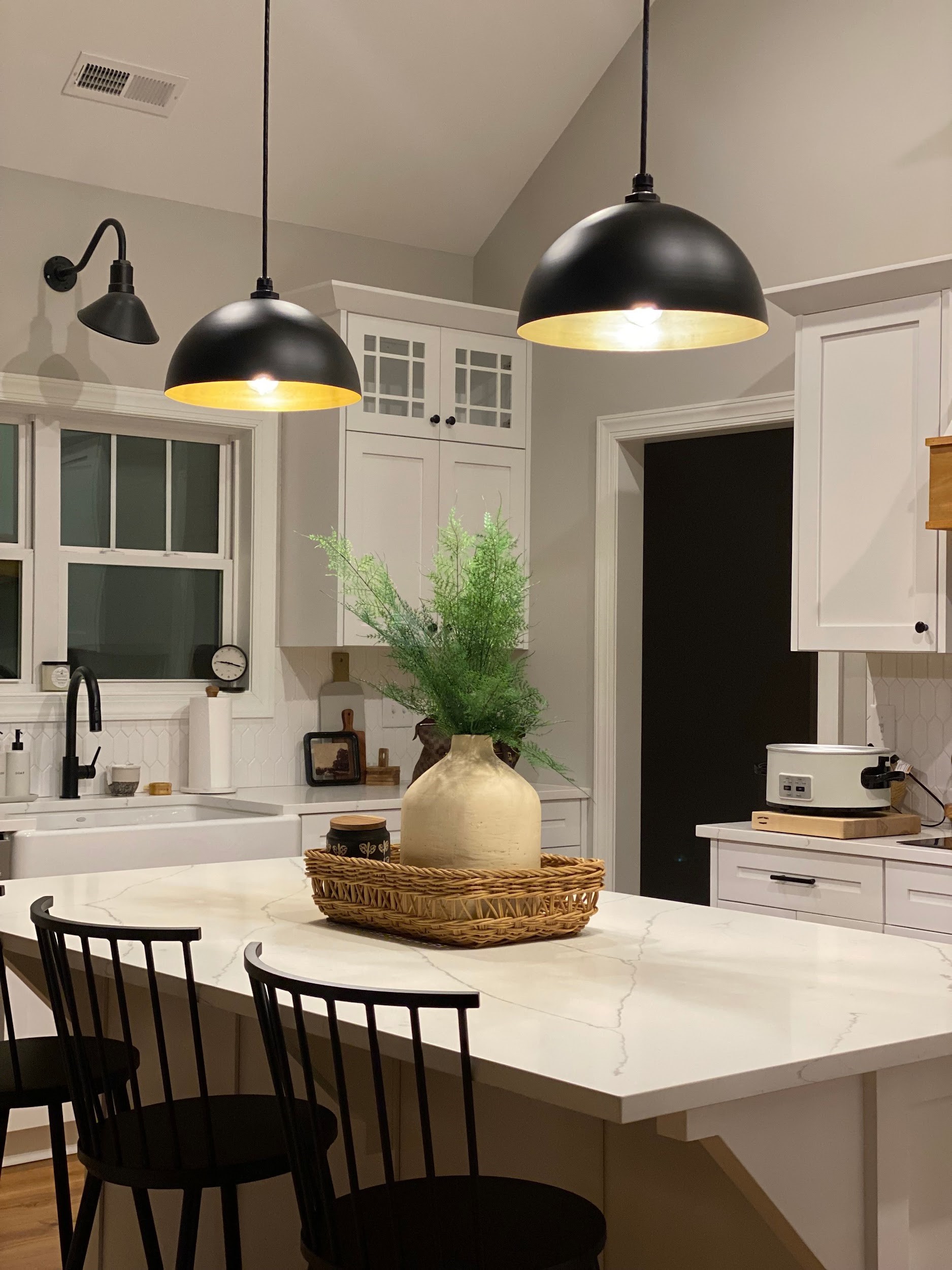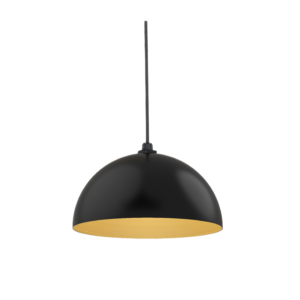 Brentwood
$199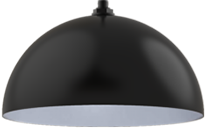 14" Dome
Melrose Modern Dome Pendant Light
Like a moth to a flame, the Melrose pendant light pairs beautifully with farmhouse-style kitchen islands. Crafted with 18 gauge American steel, this fixture brings more than just aesthetics to the table; it is built to outlast seasons and all the rigors of the kitchen. It is fitted with a standard E26 Medium Base socket, compatible with different bulb types, which makes it a versatile and convenient option. And for what it is worth, the Melrose is the larger version of the Brentwood light.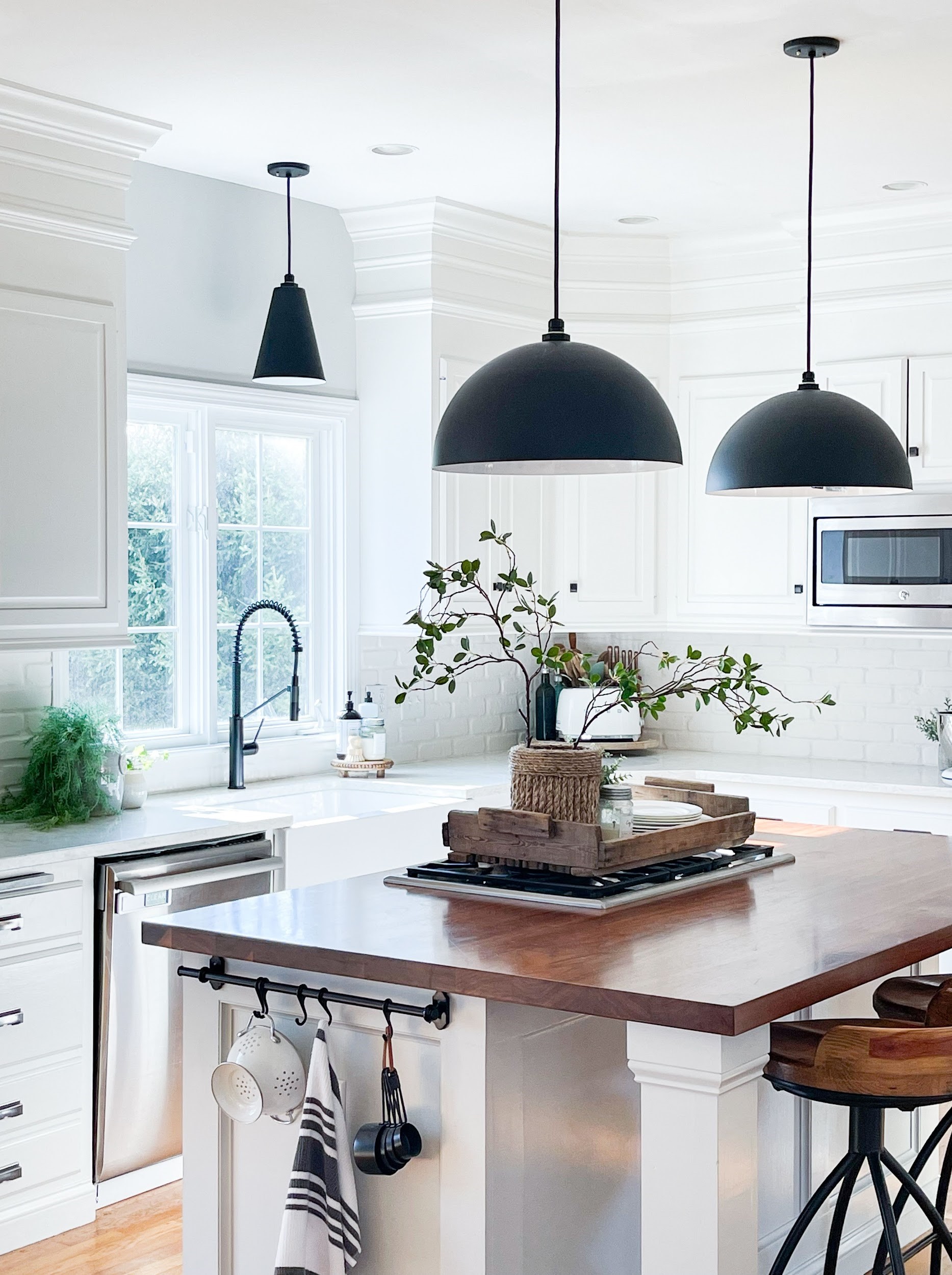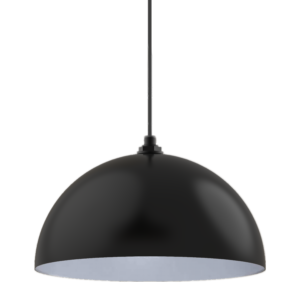 Melrose
$209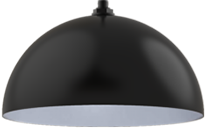 18" Dome
Make a Statement with the Right Dimensions
When lighting up your kitchen island, creating a harmonious visual impact is vital. You can achieve this by finding the perfect balance between the pendant's size and the kitchen island's dimensions. An oversized pendant can underwhelm a small kitchen island, while a large kitchen island can overwhelm a small pendant fixture. Thus, you must understand and confirm the measurements and dimensions before buying or installing a kitchen island pendant light. Otherwise, your chosen fixture may not make a statement!
Single or Multiple?
You can install pendant lights as a single standalone fixture or in multiple pairs in a linear or cluster formation, depending on the size and layout of your kitchen. A large-sized single ceiling-mounted light like the Westwood will suffice for a smaller island, while a series of pendants provide balanced illumination for a more extensive kitchen island. Unleash your creativity and explore different arrangements until you achieve the right blend of functionality and style.
Practical Tips for Choosing the Best Pendant Light
Determine the Right Height:  Determining the optimal installation height is one of the first considerations for installing pendant lights above the kitchen island. As a rule of thumb, pendant or ceiling-mounted lights should hang 30-36 inches above countertops to provide optimum illumination without obstructing vision. But if you want a more dramatic effect or have taller family members, you can adjust the height per taste and preference. Luckily, most pendant lights are adjustable, so you can test-run different angles and heights until you achieve your desired look.
Incorporate Energy-Efficient Bulbs:  Incorporating energy-efficient bulbs into your installation can help you save energy costs in the long run and reduce your carbon footprint. LED bulbs are an excellent choice, offering longer lifespans and lower energy consumption than conventional bulbs like incandescent and fluorescent bulbs. Take note of the bulb's color temperature as well!
Complement Existing Lighting Scheme: If you don't want your kitchen island lighting to look all over the place, consider installing fixtures that complement your existing lighting system for a cohesive ambiance. Gauge the other light fixtures in your kitchen, such as recessed lights, under-cabinet lighting, over-the-sink lighting, and wall sconces in adjacent dining rooms ━ . Consider how your chosen pendant lights will interact with these fixtures. Harmonizing the lighting elements in your kitchen makes for a cohesive and well-balanced look!