Summer is a breath of fresh air, nature, warm evenings, and longer days!  It is the time to get a much-needed break from screen time and spend quality time outdoors. But more than that, it is time to install high-quality dusk to dawn lighting for maximum outdoor security and other benefits. Read along to discover the amazing advantages of installing dusk to dawn lighting for long summer days and evenings!
But What are Dusk to Dawn Lights?
As the name implies, dusk to dawn lights is outdoor lights that automatically switch on when the sun sets and switches off when dawn arrives. Steellightingco's dusk to dawn lights are manufactured from high-quality steel and furnished with wall mount fixtures to deliver durability and practicality. And no, these one-of-a-kind fixtures are not utterly functional as they bear enough aesthetic appeal to wow you and your guests. They are charming, efficient, and a must-have!
While dusk to dawn lights are technically outdoor lights, our models can be used in both outdoor and indoor settings. You can use the lights to illuminate and decorate your barn, porch, sidewalk, restaurant signage, nursery, garage, store counter, laundry room and wherever tickles your fancy.
How Do They Work?
It is quite simple; our dusk to dawn lights are engineered with a small sensor that facilitates the operation of each light under low-light conditions and medium-to-high light conditions. The sensor attaches to the base plate of our wall-mounted light fixtures and automatically switches on when the day gets darker and switches off when the earth rises from its nocturnal slumber.
The good thing is, that the sensors are as small as can be, making for straightforward installation.  Though the installation process requires minimal wiring, it is best to enlist the services of a professional electrician to install the lights. In other news, you can also connect single dusk to dawn sensor to multiple light fixtures provided that the combined wattage of the bulbs involved does not exceed 500 watts. It is also important to note that the sensors' efficiency may decline at lower temperatures (Below 30 degrees Fahrenheit).
The Benefits of Installing Dusk to Dawn Lights for Long Summer Days
#1. Provides Maximum Security
During summer, you'd likely spend a lot of time outdoors to escape the humidity indoors and enjoy the beauty of nature. Plus, days tend to be longer during this season. As such, you'd need t to improve your home's security to guard against harmful and unwanted elements like lurking snakes and criminals. With dusk to dawn lights, you don't need to set a reminder for nighttime lighting as the sensors automatically do the job for you. So even if you are not at home, your property will remain illuminated, creating a sense of occupancy and deterring burglars and criminals from targeting your valuables.
#2. Conserves Energy and Provides Long-lasting Illumination
Thanks to their sensitivity, dusk to dawn lights detect when there's enough sunshine outside and when the sun has retired for the day. Hence they conserve energy by automatically switching off when natural illumination is available. Per contra, regular lights remain active until you switch them off. And considering that the human mind is susceptible to forgetfulness, regular lights tend to remain active at the wrong time, thus consuming tons of energy instead of conserving energy. In addition, you can pair dusk to dawn lights with LED bulbs which are famous for their low energy consumption.
#3.  Provides Flexible and Extensive Illumination
The beauty of dusk to dawn lights lies in their flexibility. With these high-quality and energy-conserving lights, you can illuminate many key outdoor areas in your home or commercial space including the porch, sidewalk, and driveway. They provide extensive lighting coverage that transcends their designated location and reflects on other areas. Also, the light from our dusk to dawn lights is as bright as a thousand twinkling stars, so you don't need that many to light up your exterior space and protect your property from dangerous elements!
#4.  It is a Sight for Sore Eyes
Let's face it; summer can get incredibly boring and gloomy sometimes which may rub off on your mood and optimism. That said, dusk to dawn lights help eliminate the gloom that accompanies hot summer days and nights. Our dusk to dawn lights is nothing short of gorgeous. They are easy on the eye, highlight your existing décor and add much-needed charm and spirit to an otherwise melancholic summer night. They are an especially "inviting" addition for restaurants, hotels, and other commercial spaces that thrive at night.
There are Many Options to Choose From
Get shopping and choose a variety of dusk to dawn wall-mounted fixtures from our store. Here are a few that are sure to catch your interest:
1. The Gardena
It is always love at first sight with our Gardena light! Both our returning and first-time customers adore this 16-inch dome fixture.  A typical farmhouse light fixture with a modern twist, the Gardena pairs well with our dusk to dawn sensors and provides illumination and aesthetic allure that is second to none. If you want summer lighting that feels familiar yet different, then the Gardena is the fixture you seek.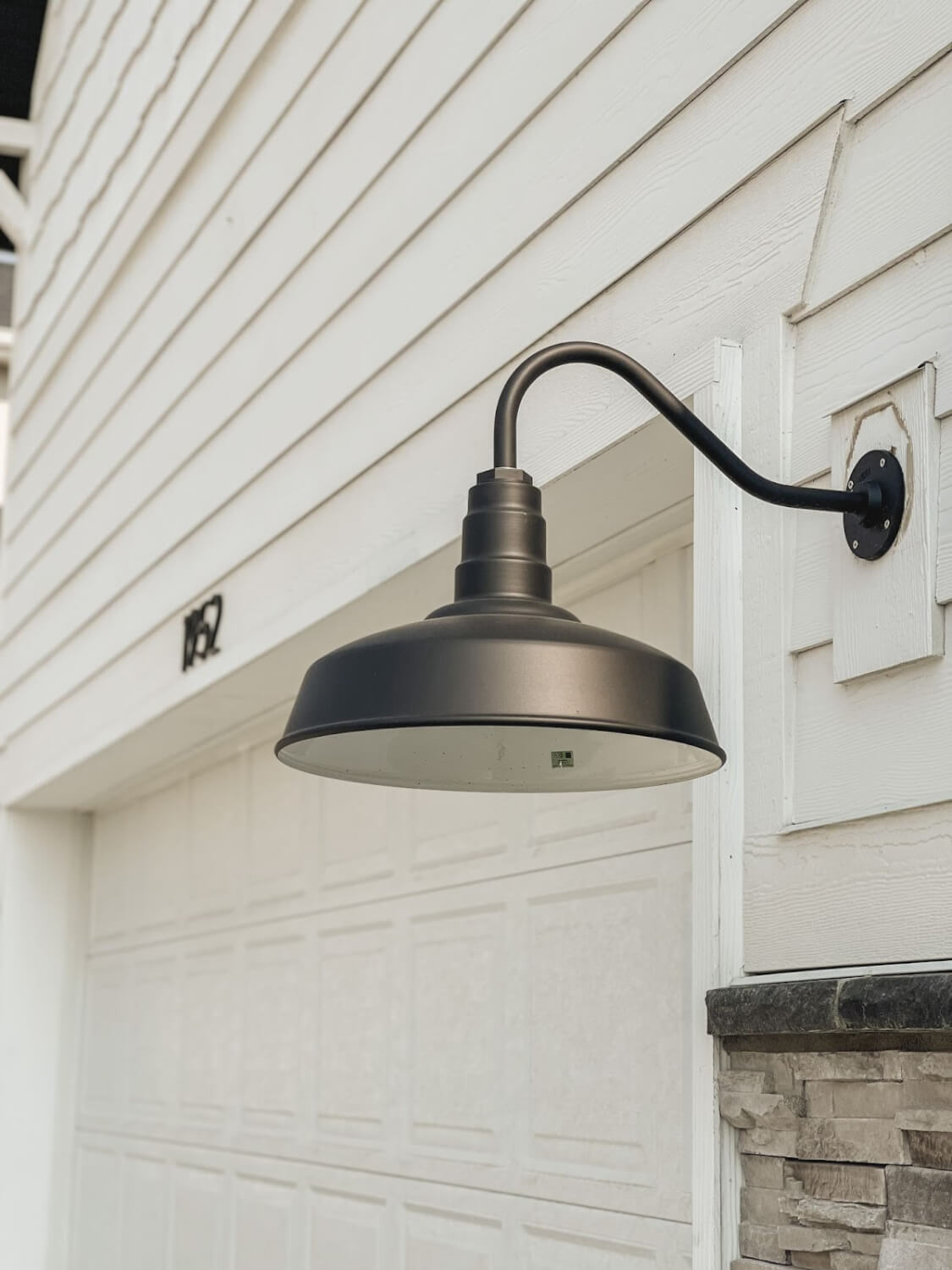 2. The Redondo
If you are a fan of bold lighting, you will love our 20-inch Redondo barn light. It is the ultimate statement maker and provides ample lighting that matches its large size. Your outdoor space could use some efficient and eye-catching dusk to dawn light fixtures like the Redondo wall-mounted light fixture!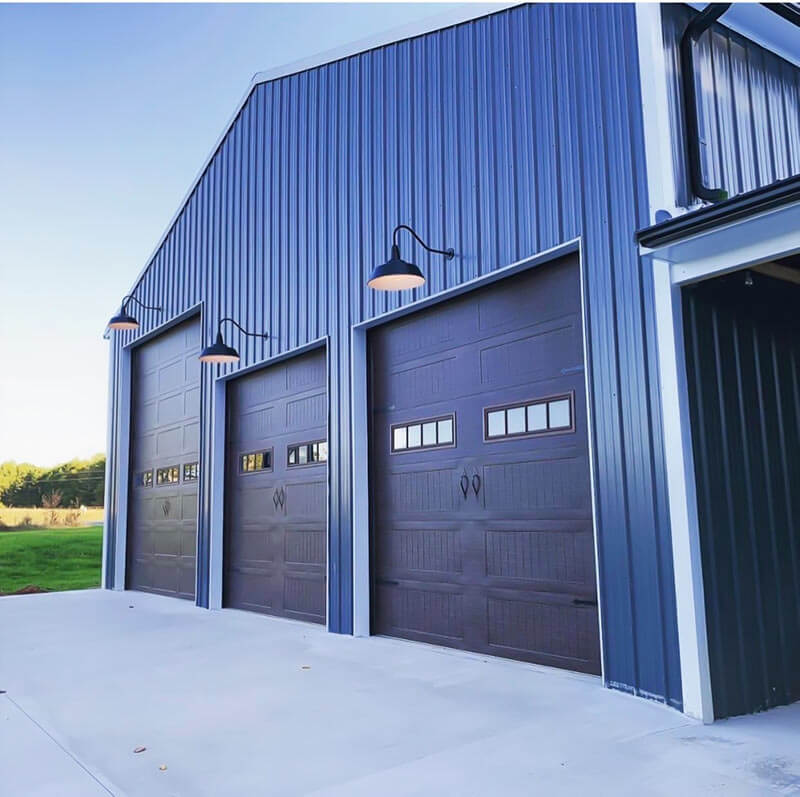 3. The Topanga
Elegant yet efficient dusk to dawn light fixture, the Topanga is our 14-inch dome that brings light and beauty to your exterior garage walls, patio, porch, and barn sides.  It has a bewitching shape and steel properties that guarantee vintage charm and longevity. This light fixture is all pleasure and no disappointment!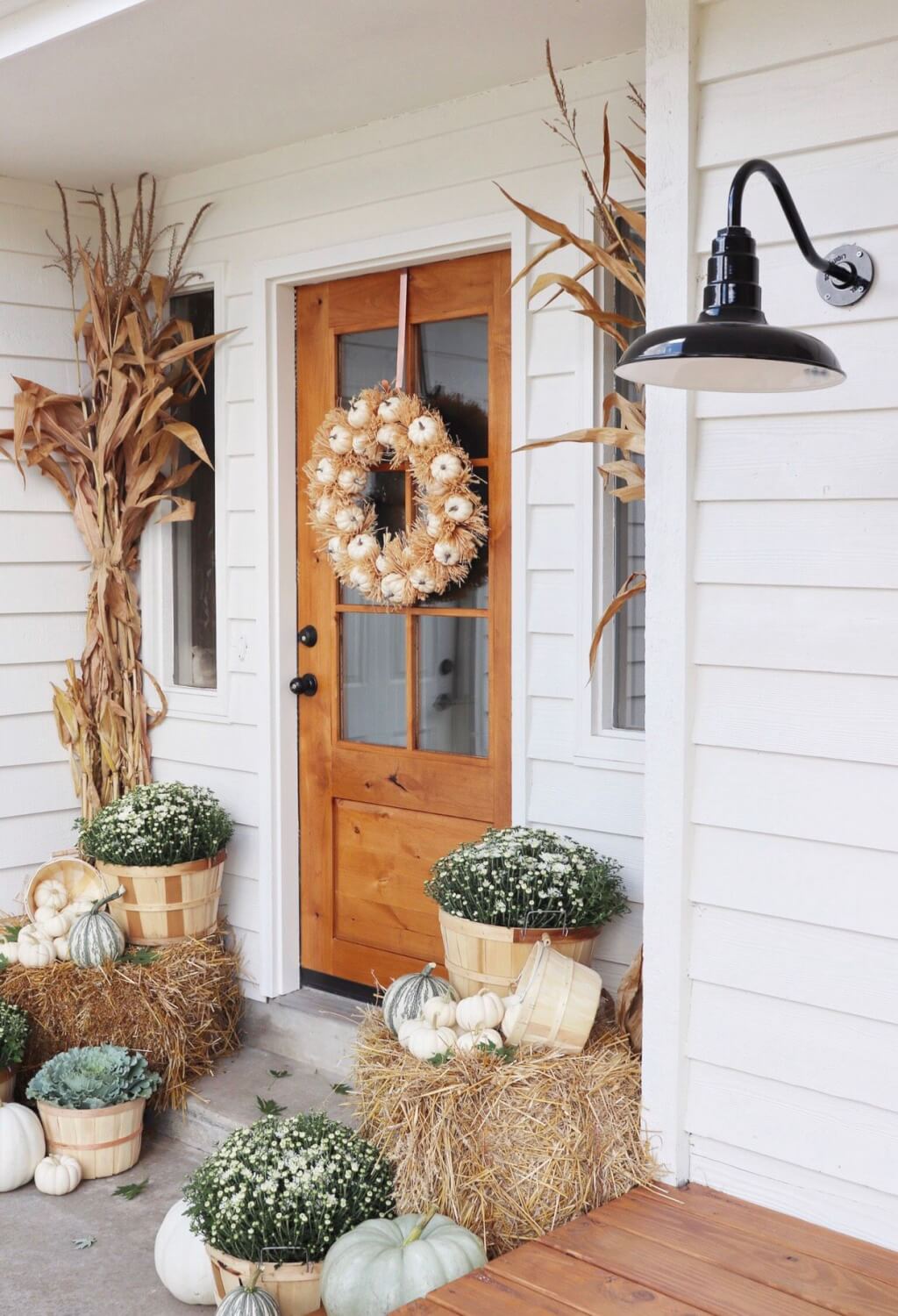 4. The Westchester
The Westchester is our 12-inch medium-sized industrial wall fixture that is compatible with our dusk to dawn sensors. It is a perfect size and shape for your porch, barn sides, and all other exterior spaces. It is neither overwhelming nor underwhelming as it delivers the perfect blend of illumination and elegance for warm summer nights and days.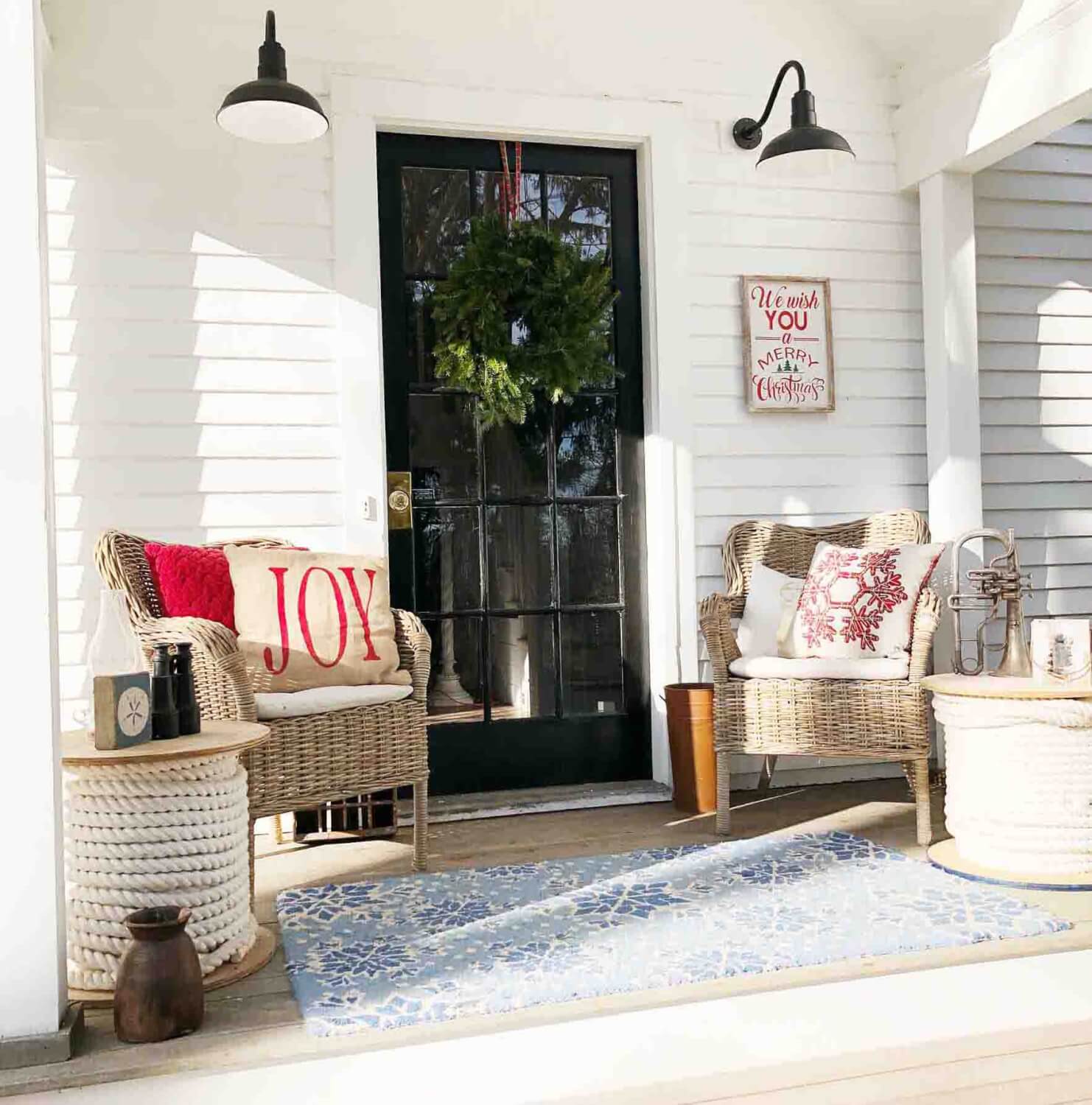 5. The Venice
A unique 9-inch dome with plenty of character and purpose, the Venice is our miniature sign light that highlights and illuminates artwork and signage in grocery stores, restaurants, breweries, and the address plaques on the sides of your home. Its angled configuration gives it a unique appeal. It is the perfect dusk to dawn sign light for long summer days!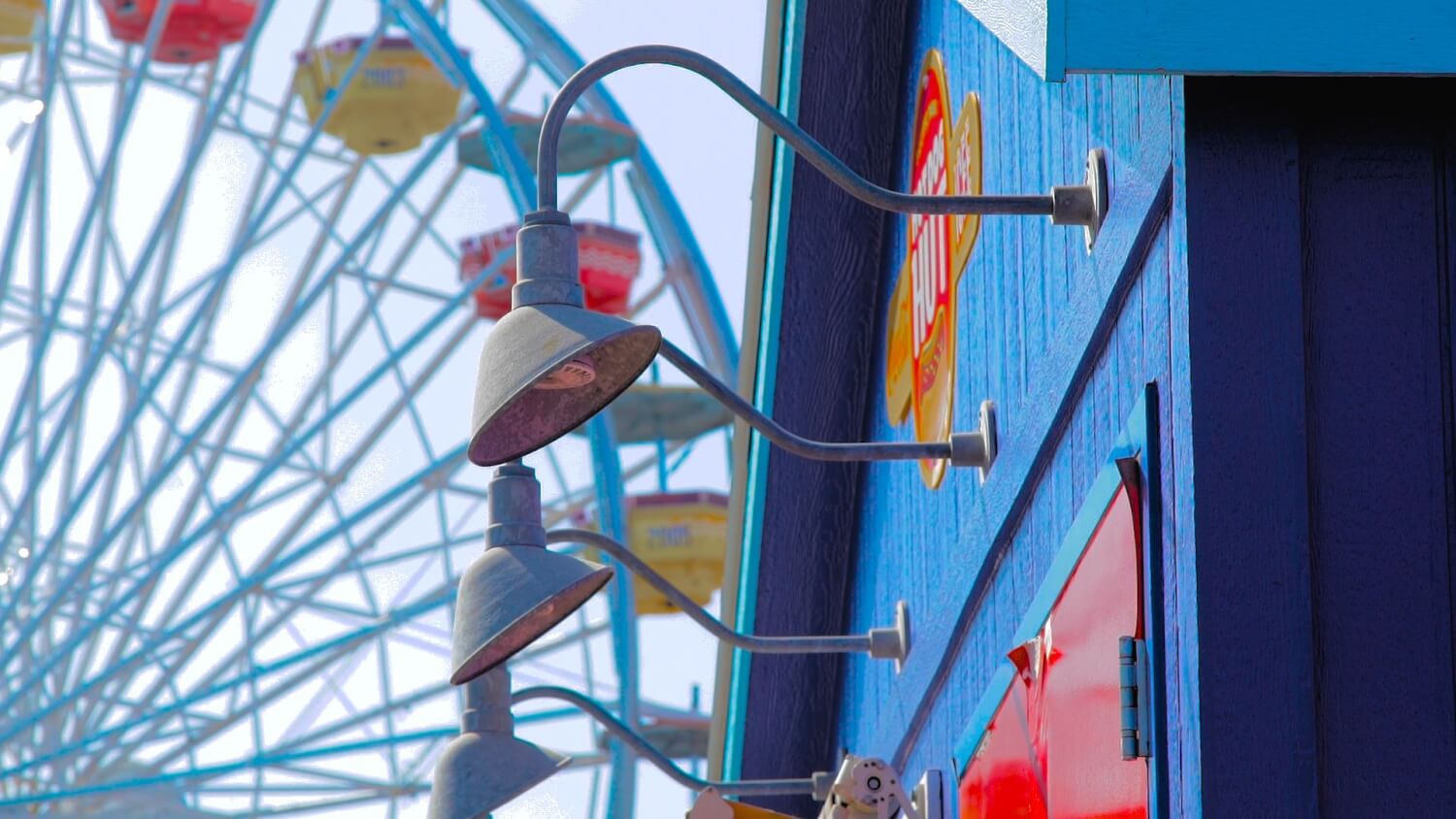 And it's a wrap!  With all the reasons and advantages listed, there's no reason why you shouldn't invest in a dusk to dawn light fixture for long summer days and hot summer evenings. You need the security, the ambiance, the comfort, the durability, and the flexibility! Go for it.