The best garage door lights lend exceptional curb appeal and solid security to your home. However, choosing the lights that work best for your garage doors is easier said than done. The options and recommendations can be overwhelming, but we've curated a guide that makes the process a piece of cake!
The Importance of Garage Exterior Lights
Outdoor lighting is designed to brighten a home's exterior space. Garage door lights are an active type of outdoor lighting that improves the ambiance of the front space of your house. They also highlight the appearance of the surrounding areas and create a vogue-worthy look.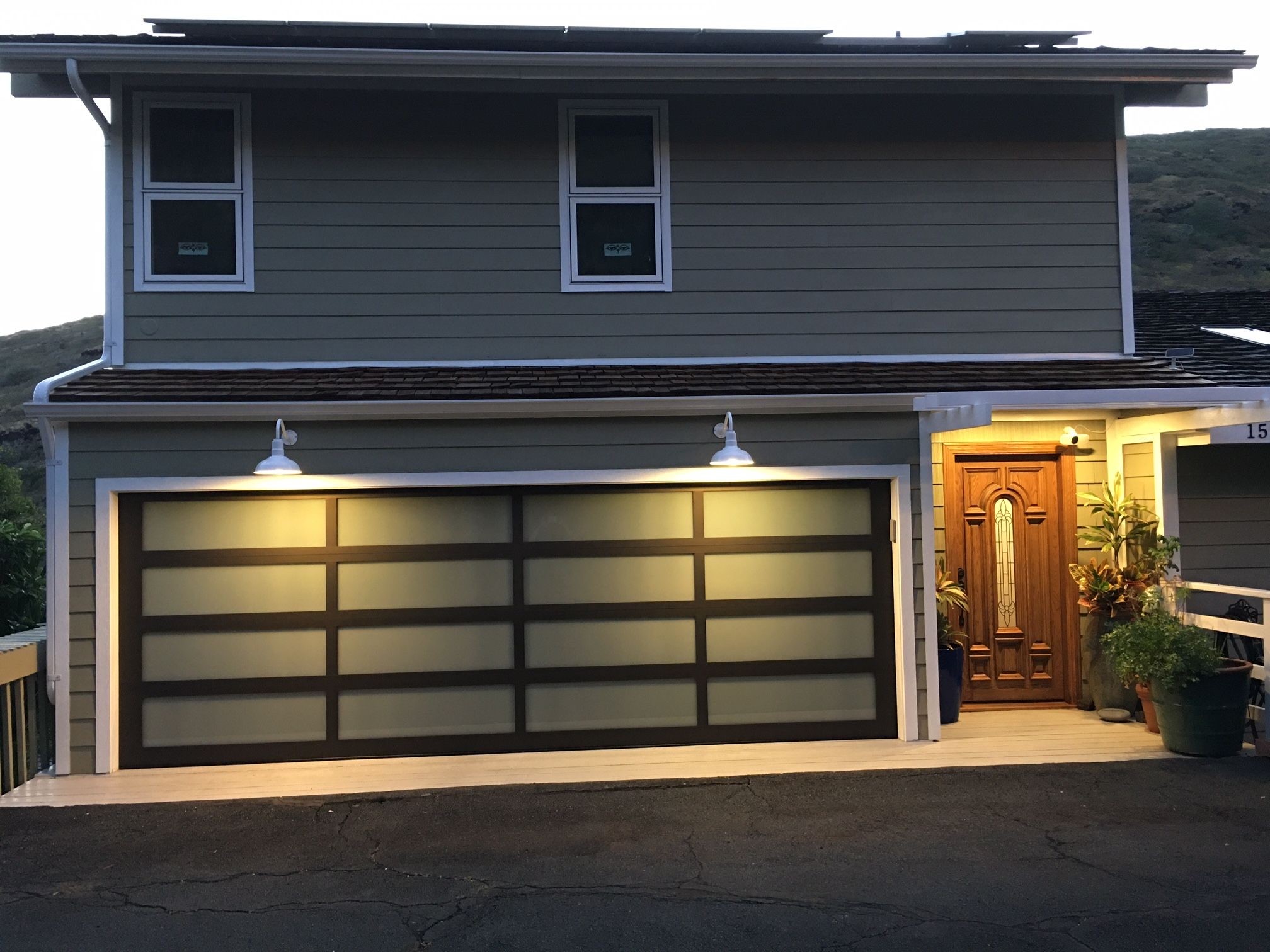 That aside, exterior garage lights improve security by keeping criminal or dangerous elements at bay. The light from garage doors extends to walkways and other security-prone areas so unwanted guests won't find a shield or a hiding place.
Installing garage door lights is highly beneficial for your house and its inhabitants. But then, choosing the right garage door lights is not as simple as drinking water. There are specific factors to be considered, including placement, size, aesthetics, etc. However, this guide is to the rescue!
How to choose the Perfect lights for your Garage Doors
The first thing you need to do when considering garage door lights is to PLAN! You may have an overly bright or poorly lit garage space when you buy or install light fixtures without a proper plan. To preserve the allure of your garage space and enhance its security potential, you need to have a solid plan before shopping. To plan, you should factor in these considerations:
Size
Size is an important determining factor for nearly all household accessories and wares, and garage door lights rely on adequate sizing for the best results. If your garage space is on the small side, consider single light fixtures with a height that is one-third of the door's size.
On the other hand, if your door can accommodate multiple light setups, the height adjustment should be one-fourth (or a little more) of the door's size. And if you are extremely short on space, consider buying sturdy porch lights.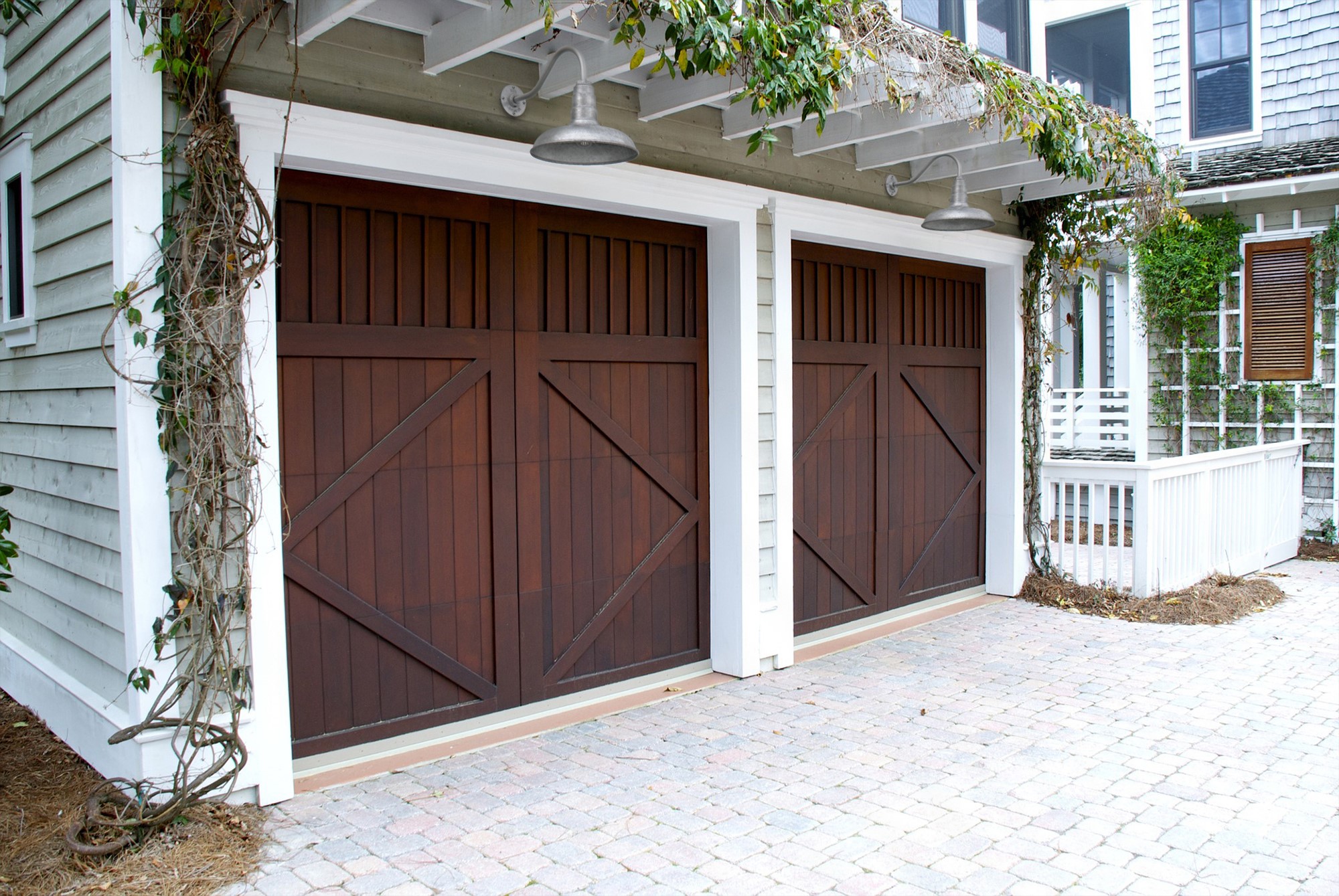 The size requirements for ceiling-mounted light differ from the above. In this case, choose light fixtures that complement the dimensions of your space or structure. Do not buy pendant lights that are neck-and-neck with your ceiling space. So, consider other options if the area isn't tall enough to host your preferred fixture.
Additionally, ensure that the fixture will be easily accessible from the walkway or designated path. The entryway should also be large enough to serve as a focal point. While you can figure out size requirements independently, it is best to consult professionals if you are having a hard time.
UL Rating
Lighting experts always consider Underwriter Laboratories (UL) rating when selecting fixtures for a space. You should also apply this wisdom when shopping for garage door lights to avoid poor results. Exterior garage lights are available in different sizes, adjustment settings, and weather ratings. Weather rating is especially important as it influences the longevity of the fixture.
Considering that garage lights are exposed to all sorts of weather conditions, it is in your best interest to choose lighting that suits your environmental needs. If you live in a moisture-prone area, buy wet-rated lights that withstand rain, dew, or snow.
You can also buy damp-rated fixtures for areas where moisture levels are minimal. Damp-rated light fixtures typically include pendants, while wet-rated fixtures often feature wall lights. Whatever your choice, remember to consider your weather or environmental conditions before taking the fixture home with you. In any case, garage door lights are mostly wet-rated.
Number of Garage Door Lights
The number of lights needed depends on the number of doors attached to your garage. You can simply gauge the required lighting by standing across your street or at the end of your driveway at dusk. Nonetheless, it is best to adopt technically-proven methods;
For a one-car garage, you can opt for a single light fixture installed at the side of the door. Alternatively, you can install one fixture on each side of the door. For a double-door garage, install lights on the doors' right, middle and left sides.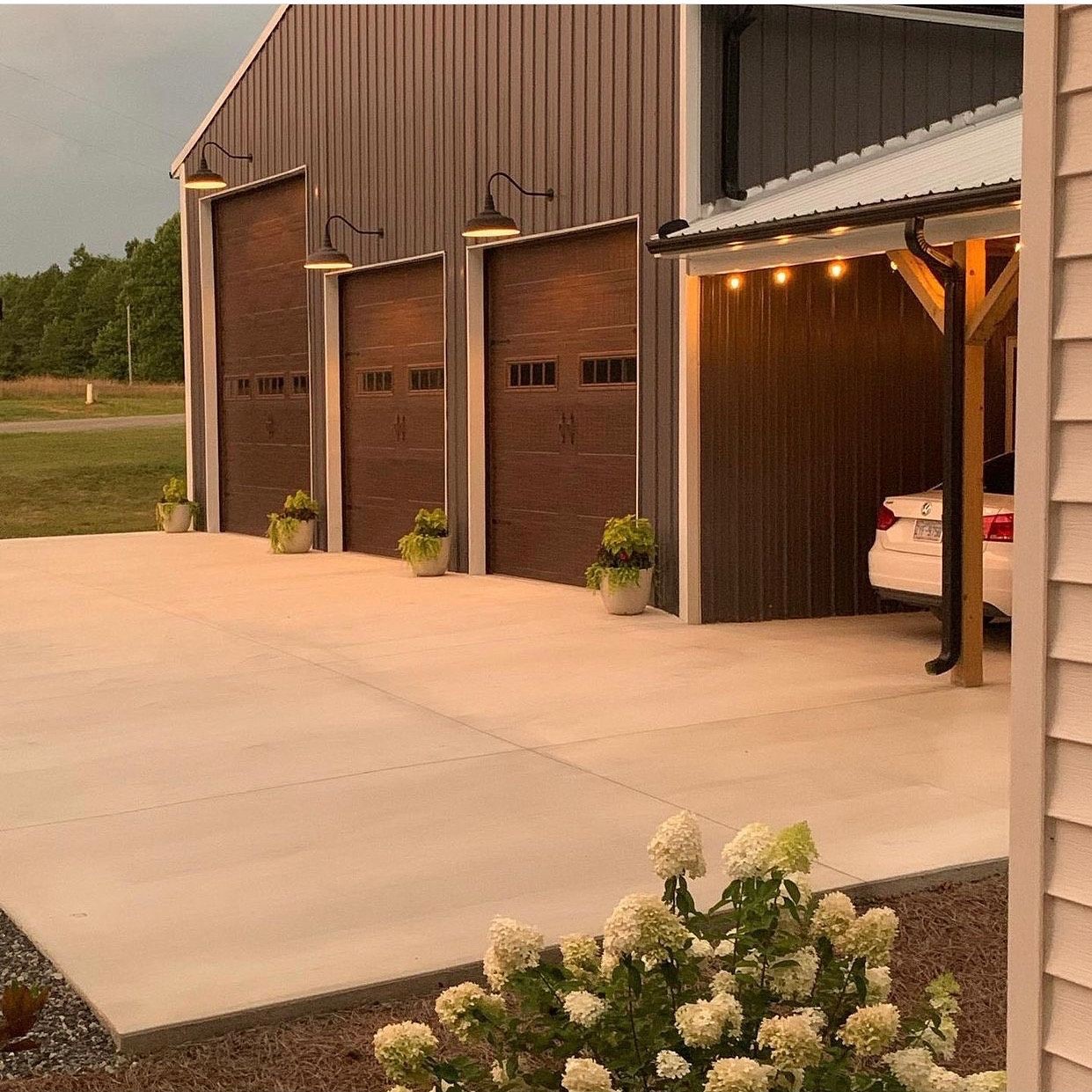 For two, three, or multiple-garage doors, install at least a single light fixture on each side of each entry. In cases where there is a gap between the doors, install lights between the doors and on both ends of the building.
Placement
Placement can either accentuate or downplay exterior aesthetics and security. Professionally, garage door lights are placed within pre-built fixtures. But not every garage has in-built fixtures. So, if your garage lacks one, you should place the light at a distance of one foot from the base of the garage door. And if you are aiming for centered illumination, measure from the door's width to determine the placement area.
Style and Aesthetics
Some homeowners are big on aesthetics! They want their garage and the exterior areas to look their best. It wouldn't hurt to purchase light fixtures with stylish features regardless of your take on lighting aesthetics. A wide array of stylish garage door lights take your home from bland to grand.
Here are a few examples, and of course, you can find some of these fixtures on Steelightingco.com:
Contemporary Lighting — includes barn lights, sconces, and flush mounts
Industrial Lighting — includes rock lights, high bay industrial downlights, and gooseneck lights
Traditional/Rustic Lighting — includes wall-mounted lanterns and barn lights
Final Thoughts
Finding the perfect lighting for your garage doors is made easy with this guide. Consider sizing, placement, UL ratings, style, and illumination capacity when considering light fixtures for your garage door. You can also factor in special features like solar-powered lights, LED bulbs, bug-repellent lights, dusk-to-dawn lights, and dark-sky-compliant lights.
And if you need additional security, install floodlights, spotlights, or a combination of the two. Whatever your decision, trust that this guide will lead you to the perfect light fixture for your garage doors and immediate surroundings!