The design realm has witnessed a significant evolution with the rise and coming of barnhouses, and it is evident in the growing number of barnhouses and barnhouse design styles scattered across the length and breadth of the world. Nearly every homemaker and interior designer have caught the "Barnhouse bug."
There is hardly anyone left who doesn't take a fancy to the rustic elegance of barnhouses and their ever-so-reliable companion, barnlights. Barnlights are the defining factor of a barnhouse; they bring its essence to life and light, enshrouding every nook and cranny with their surreal glow and rustic elegance.
NEWSFLASH —While the terms "barnhouse" and "barnlights" aren't officially recognized words yet, judging by their ever-rising popularity and usage, they will soon gain recognition like their sibling, "farmhouse."
But Why are People Remodelling their Barns and Houses to Replicate the Barnhouse style?
Everywhere you look, homeowners and designers are remodeling their existing barns into barnhouses, and changing the decor of their homes to match this style. But why would a homeowner want to go above and beyond to transform an already established space into a rustic barnhouse? The reason isn't far-fetched!
A barnhouse or a barnhouse design style has exceptional advantages, and everyone wants a piece of those perks. There is the bucolic appeal and emotions they bring to a space. A well-designed barnhouse layout combines the freshness of the modern-day design and the allure of bygone designs. The powerful combination of old and new induces a euphoric and cozy feeling like no other.
Secondly, the barnhouse design style is practical and functional, offering ample lighting, texture, the right dose of colors, and everything in between. Coupled with the additional charm and functionality of barnlights, a barnhouse theme is like a fairytale coming to life. They are spacious, roomy, and utterly cozy and comfortable. The perfect escape from the weary familiarity of urban living. So who would want to miss out on this all-in-one package!
What Lights Work Best for a Barnhouse?
The answer is unanimous and undebatable — there's no lighting that works as good and as perfectly as barnlights in a barnhouse. Barnlights are all shades of practical, rustic, homey, elegant, and irresistible. They beckon to our sweetest emotions and reawaken pleasant memories that were hitherto forgotten. The absence of a barnlight in a barnhouse is felt profoundly, and so is its presence. There is no in-between; you either install barnlights and reap a slew of benefits or overlook barnlights and strip your barnhouse of its soul. Plus, they are so versatile; it is like walking through an aisle of irresistible choices.
Barnlights come in different styles and designs to complement your decor, mood, and design. There are the classic gooseneck mounts, the straight arm style, and the pendant/ceiling-mounted variety. Also, we offer them in a selection of colors, sizes, and finishes to appeal to individual preferences.
To guarantee long-lasting freshness and unimaginable durability, steellightingco.com adds a powder-coated, marine-grade, or galvanized finish to its barnlights. And for our customers looking for a stylish and distinct barnlight,  our brass and matte-black selections are specially made to serve their needs.
Real-life Depictions of Barnhouses and Barnlighting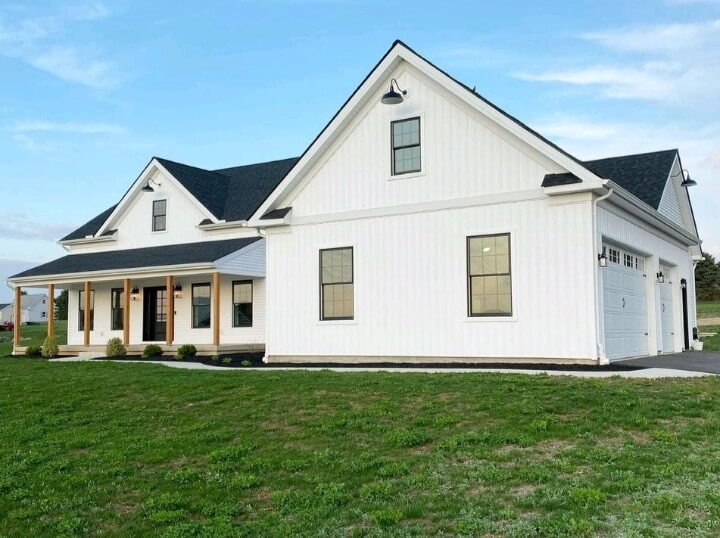 The Redondo Matte Black 23″ Gooseneck Barnlight redefines this beautiful and cozy modern barnhouse.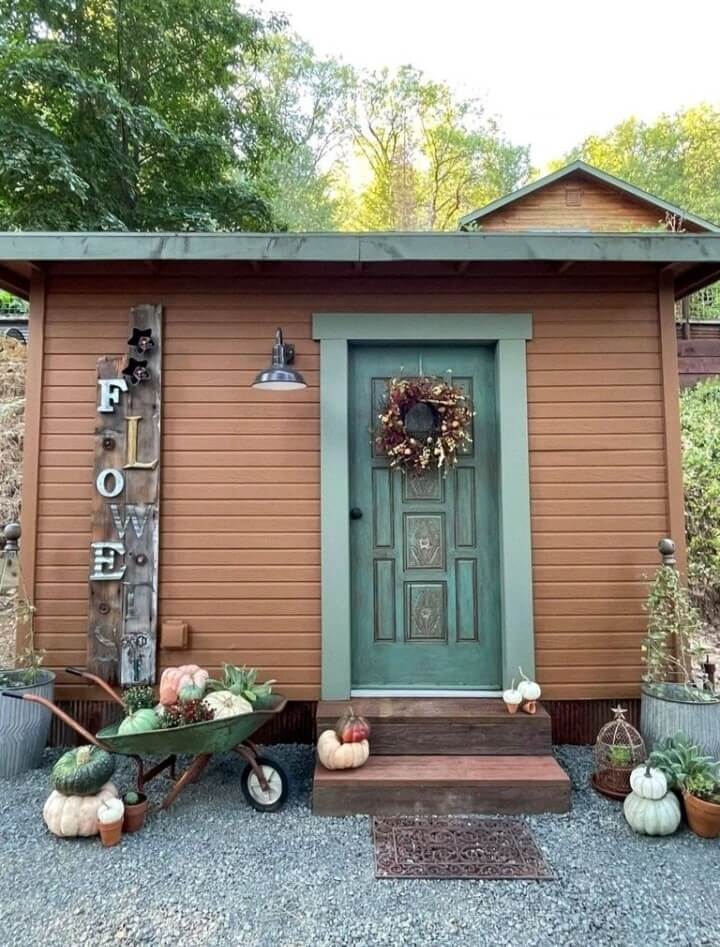 A rustic and cozy barnhouse porch lighted with the Westchester Black 11″ Gooseneck Barn Light.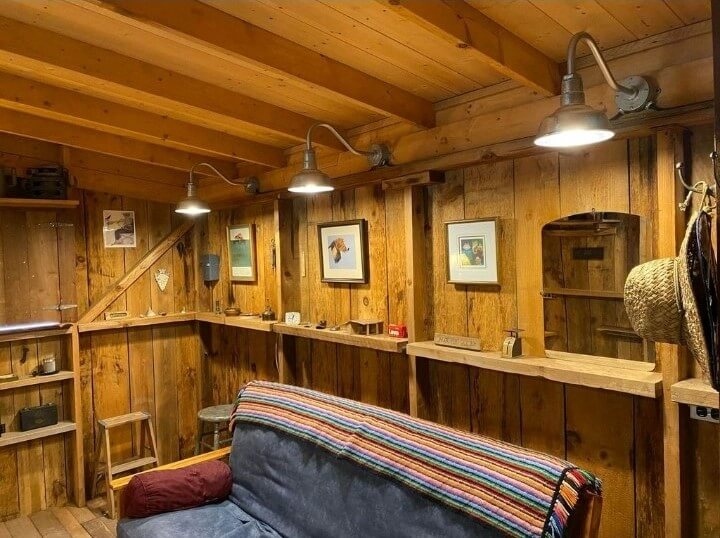 The ultimate symbol of vintage appeal and practical elegance, the Hawthorne 11″ Galvanized Gooseneck Barnlight sitting pretty in this barnhouse inspired living room.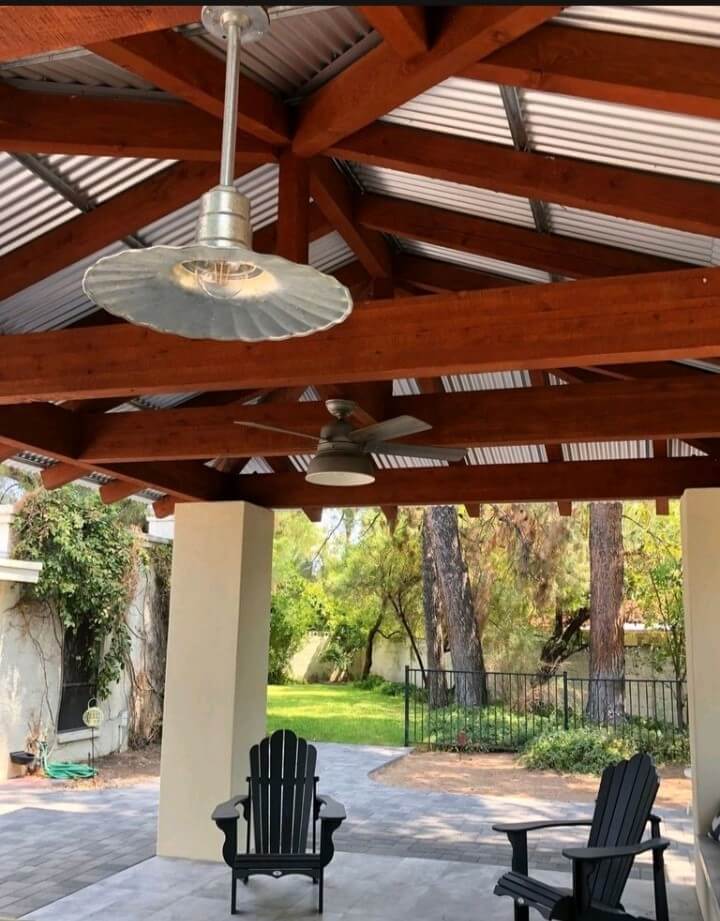 Lounge for days! The Highland Park Galvanized 12″ Barnlight makes this barnhouse lounge a sight for sore eyes.
A barnhouse-inspired vanity like no other, enhanced by the Matte Black, 11″, Straight Arm Westchester Barnlight.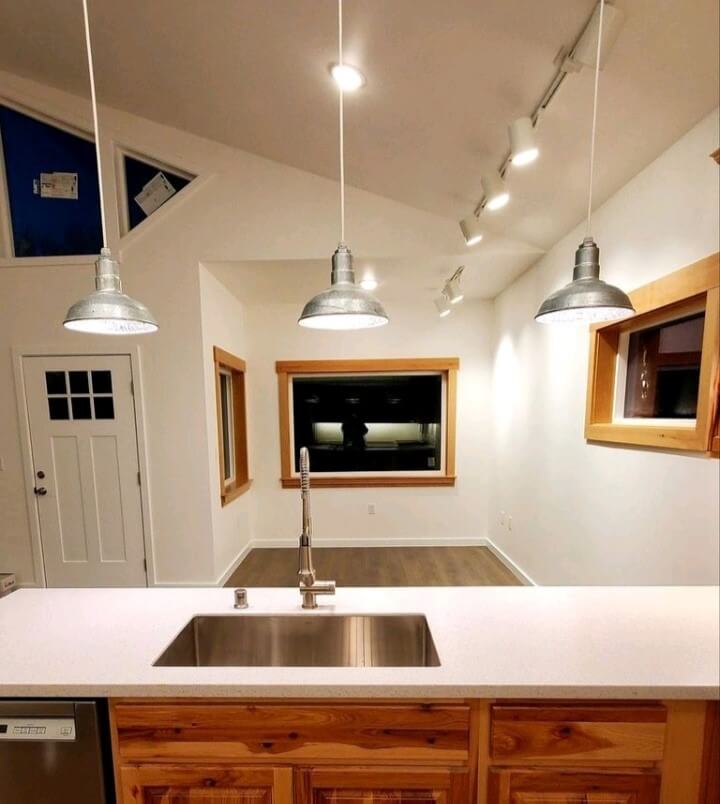 Pretty as a picture and prettier, in reality, the El Segundo Galvanized Barnlight amplifies the rustic appeal of this barnhouse kitchen.
The Takeaway
We have these and so many other real-life examples that attest to the peerless pairing of barnlights and barnhouses. There is no denying the sophisticated yet understated style and practical elegance that barnlights and barnhouses bring to every home owner's space!