4 Easy Tips For Getting the Best Home Lighting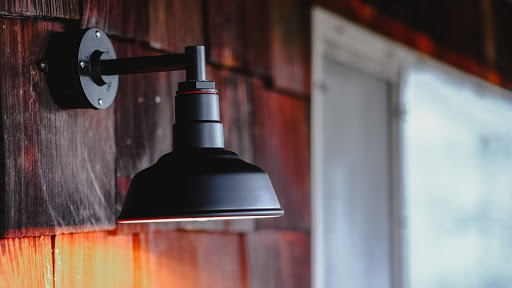 We've spoken a lot about home lighting, like a lot. But, if we're honest, there's always something that hasn't been covered. In this case, it's about the most straightforward stuff. 
Sometimes, when you're getting into the nitty-gritty, you can forget the simple stuff along the way. Thankfully, we've looked up from our workstations and seen the knowledge gap that needs to be filled. 
Home lighting is something that can be taken for granted pretty quickly. We rarely think about it, but effective and even life-changing lighting is much closer to happening than many of us would ever believe. 
In actuality, the simple fact is this – lighting in the home is, in truth, some of the essential pieces of illumination you're ever likely to do, so it's necessary to get it right as much as possible. Even better, it's often a series of simple tricks, rather than a complex technique, that will deliver the most remarkable effects, meaning it's even more important to make sure you take advantage of them!
So, let's get to it. 
Bulbs for Days
Where better to start when talking about lighting basics than by talking about the actual light source itself? Light bulbs are an often overlooked area of lighting in the home, and a lot of that comes down to a lack of information on just how light bulbs work. 
For many people, light bulbs are just light bulbs, they work a certain way, and there's pretty much only one to know. If there is variation, it usually comes down top whether the fitting is a bezel or a twist-in design – but most homeowners won't venture very far beyond that. 
However, light bulbs have a massive amount of importance in home lighting and knowing the correct bulb for the right job can be hugely influential. Different bulbs have different power requirements, safety hazards, and different types of light they produce. Choosing between what's right and what's wrong is a far deeper process than previously believed. 
Know Your Color Temps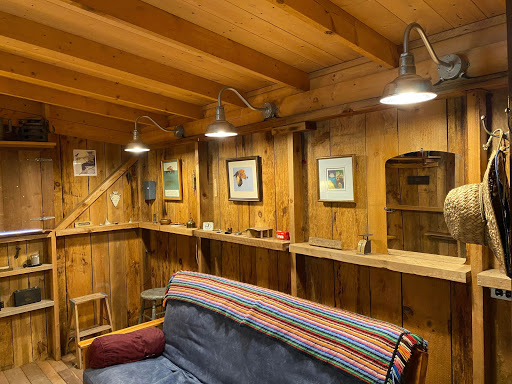 One thing that separates bulbs more than anything is the type of light they produce. This type of light can vary between "warm" and "cold", depending on where they are on the Kelvin scale. Lights that rest around 2000K are very soft, warm, and inviting. Lights that rest around 6500K emit a much much colder, harsher, bluer glow that is more similar to daylight during the midday. 
Warmer lights (low Kelvin) are often more suited to homes, with living rooms, bedrooms, and dining rooms benefitting the most from the softer lighting as it imitates twilight conditions far easier, making it appropriate for a relaxed evening at home. 
Conversely, colder lights (higher Kelvin) are best suited for businesses and stores where the brighter neutral light will present objects clearly and safely, making it ideal for work-based environments. In saying that, however, colder lights also have their place in the home, with kitchens and garages benefitting a lot from colder light sources to make completing tasks easier and safer. 
The most straightforward choice is often between traditional filament bulbs and more modern LED or Light Emitting Diode bulbs when considering a light bulb. Conventional filament bulbs, which work by passing a current through a filament that emits light as it superheats in the bulb, produce a much warmer color form of light and traditionally only produce light of approximately 2000K. On the other hand, an LED will produce something much closer to daylight and is typically measured around 6500K. 
As a final note, at Steel Lighting Co., we always recommend LED light bulbs for their improved safety compared to traditional bulbs and the fact that they can be adjusted to produce different styles of light according to your tastes using a dimmer switch, without affecting their power consumption in the process. Every steel barn-style light we release comes with an LED bulb as standard.
Inspire With Light
Lighting is about so much more than simply making an area visible. Modern techniques with lighting mean that, when trying to create the right mood or vibe in a room, the best method of attack is to make sure you've got you're lighting at its absolute best. 
Again, LED lighting is precisely the best option, with a range of different types of fixtures available, often at more than agreeable prices. 
Of course, if your looking for a farmhouse-style lighting solution, then you've come to the right place. Steel Lighting Co.s Venice light is the best choice for those looking to enhance their room of choice with some bold accent lighting. Powered by an LED bulb and fitted with an angled steel shade, the Venice is ideally suited to bouncing light off the nearest wall and creating the kind of a gorgeous palette of soft light across a room. 
Keep It Vintage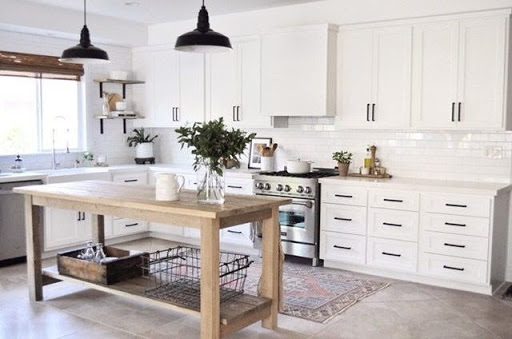 Of course, not everything has to be the latest and greatest. If hipsters taught us anything, it's that sometimes it's noise to appreciate an older way of doing something. 
Like tinted glass bulbs or hung light pendant fixtures, Vintage techniques can look fantastic when going for a vintage or industrial look in the home or business. Pairing this with an industrial-style coating, like galvanized steel, can create a stunning effect that communicates a distinct style effectively. 
Coincidently, at Steel Lighting Co., we have just the right style of lighting fixtures and coating options to create a superb industrial feel. Our best-selling fixtures, such as the Carson or Manhattan ceiling lights, are the ultimate expression of an industrial style and can be made even more so with a gorgeous galvanized steel finish that will really set them apart. 
Indoors to Outdoors
Home lighting should never just be about lighting the interior of the home. There's a whole other world out there to enjoy if you allow it!
Lighting outdoors has to be as important as indoors. It's the first impression your visitors will get of your home, and it's the best way to make your house feel like home even before you stepped inside. 
Again, we've got your back there as well, with all of Steel Lighting Co.'s barn-style lights being suited for both the indoors and outdoors. With a full steel construction and a choice of powder coating, every one of our lights will stand the test of time and withstand just about anything that mother nature can throw at them. We highly recommend our Hawthorne wall light for garden or porch lighting, whose compact and sturdy design makes it perfect for anywhere in the home. 
If you'd like to know more about how steel lighting can improve your home lighting experience, then contact our team at Steel Lighting Co.,  our friendly group of experts would be more than happy to give some advice and recommendations on what kind of steel barn light can best suit your needs.