The Perfect Blend: Creating the Perfect Coffee Corner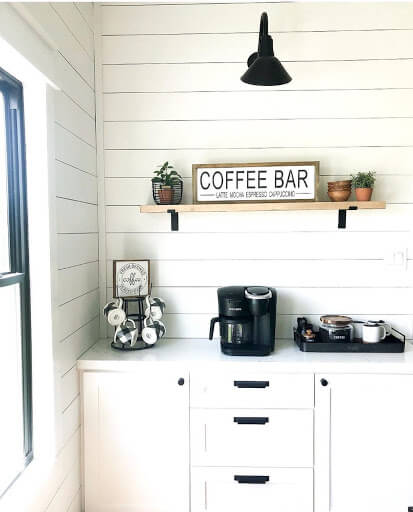 To say that coffee is a staple of any American home is kind of an understatement. Coffee is an institution of sorts in the USA. Everybody starts drinking it at some point, and from then on, it's just too late and too good ever to stop. 
Americans are prolific coffee drinkers, and while we may not consume as much as some other nations of the world (we're looking at you, Finland), we certainly like to have a brew going at all times. 
The traditions of coffee drinking in the USA stem from the old West's times and the original colonists that arrived on ships to the "new world," bringing with them boxes of coffee brewed in pots and eventually kettles with boiling water. That method was ultimately refined to the percolated variety most common in diners and "mom and pop" locations around the country. 
Naturally, though, there is variety, and soon enough, the Italian and French espresso coffee and plunger coffee methods have become mainstream amongst both coffee enthusiasts and casual drinkers. So much so that coffee stations in the home have gone far beyond the lone apparatus in the kitchen. Entire sections of the many home kitchens now have their very own coffee station as part of the design, with space to include all the necessary equipment to create the perfect coffee from the comfort of your own home. 
In this blog, we're going to look closely at the methods you can use to maximize your coffee station with carefully selected lighting fixtures to create the ultimate atmosphere to enjoy the latest batch of homemade coffee. 
Read on!
Brewing Basics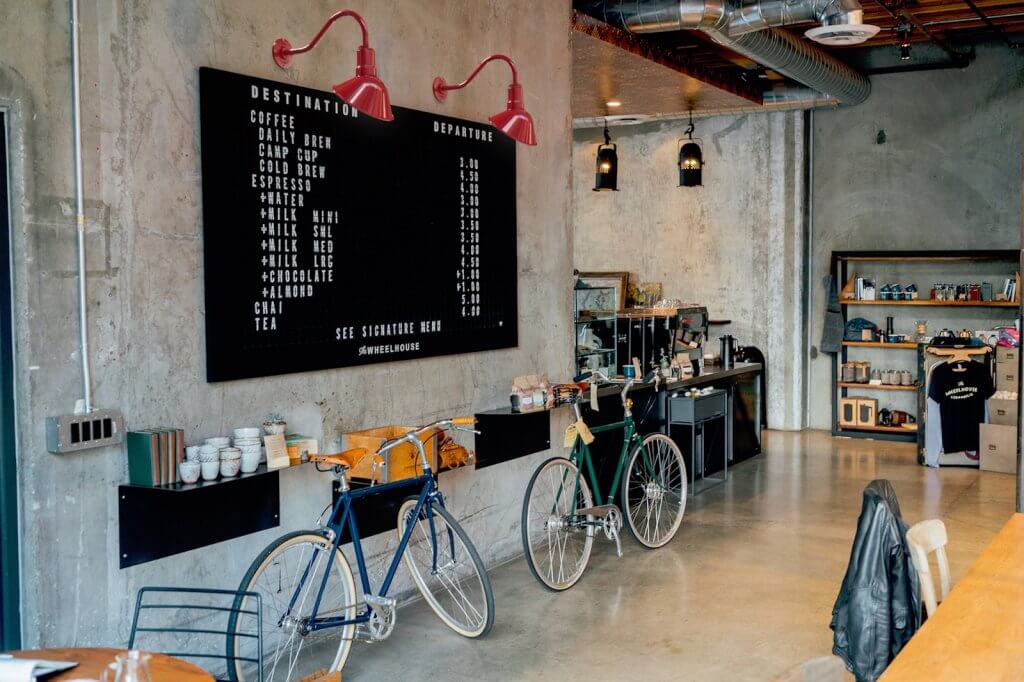 To understand how to best make the most of your coffee station, or any room or nook in the home, it's best to be aware of the three styles of lighting:
Ambient Lighting

Task Lighting

Accent Lighting
Each of these lighting styles essentially acts as different layers of lighting that can be mixed and matched according to the desired effect you're trying to achieve. 
Ambient lighting is the "base layer" of any space and is used in every room of the home, forming a solid blanket of light that makes the room comfortable to see in. Similarly, Task Lighting is also focused on increasing visibility. However, unlike Ambient Lighting, Task Lighting is principally focused around a single small area, such as a workbench or stovetop, emphasizing lighting a space used for completing complex tasks. 
Conversely, Accent Lighting is more concerned with creating a mood or tone within a space and is not commonly used to help with improving the visibility of an object or area. 
Home Made Blend
The best combination of these styles for a coffee station is, of course, a mixture of ambient and task-orientated lighting. However, you can sprinkle in some accent lighting if you're feeling fancy. 
For ambient lighting, the light of the surrounding room will do the majority of the work. If your coffee station is situated in the kitchen, then your ambient lighting will most likely be a simple series of ceiling lights or downlights. 
For the ceiling lights, we always recommend our own Steel Lighting Co. Carson or Eagle Rock fixtures. Both of these fixtures have an incredible range. They can easily cover a room in a dependable foundation of light, working incredibly well when used in multiples to provide an even spread of light in a space. 
Task lighting, though, is where your coffee station is going to shine. In between your mocha pot, espresso machine, french press, and/or percolator, there is an abundance of reasons why you need some solid task lighting. 
For this, wall-mounted fixtures are going to be your best friend. Lights, such as Steel Lighting Co.'s very own Topanga and Highland Park lights, are the perfect addition to any coffee station and can serve as the ideal task lights. Each fixture leans away from the wall they're mounted with a choice of straight or gooseneck style arms, making them fantastic at peering over and providing the light you need to craft your next great cup of coffee!
Coffee With Drama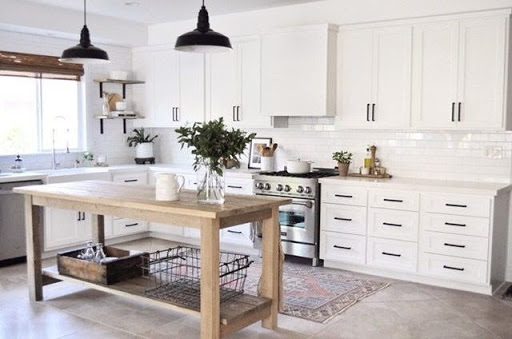 Of course, drinking and making coffee isn't just about being as practical as possible. Even the most scientific coffee enthusiasts will admit that there has to be a specific type of surroundings to truly make a cup of coffee feel special. 
Like art, cinema, and music, coffee is a highly subjective experience, and it's that inability to nail down its finer qualities that make it so magnetic as a beverage. With so many ways to enjoy it, it's little wonder that the location you enjoy it in can almost be as important as any other aspect of its creation.
That's where accent lighting makes a triumphant return! If there's a single form of lighting more critical to creating a mood or tone to a space, then it has to be accent lighting. Accent lights are all about using light to create drama and emotion in your sensory experience. Much of that involves using light abstractly to achieve the correct result. 
Again, proper coffee consumption is about having the right setting and "vibe" to make it count. There's a reason why just about every cafe on earth uses the same "Seattle Jazz Club" aesthetic – it's because it works. That same philosophy of design can be used with a coffee station as well. 
For a genuinely perfect accent light, you'd need never look further than Steel Lighting Co.'s Venice wall-mounted light fixture. This steel light is ideal for creating the right mood due to angled steel shade, making it simple to reflect light against a wall or feature, thus enhancing the piece or focus to a more exact degree than with a standard fixture! This allows you to bounce light either upwards or downwards and create moods ranging from high drama to a softer, warmer vibe with ease. 
And that's pretty much everything you need to know to make the best of your new coffee station! If you have any additional questions about how you can light the dark corners of your home or business, then don't be afraid to give our team of steel lighting experts a call!