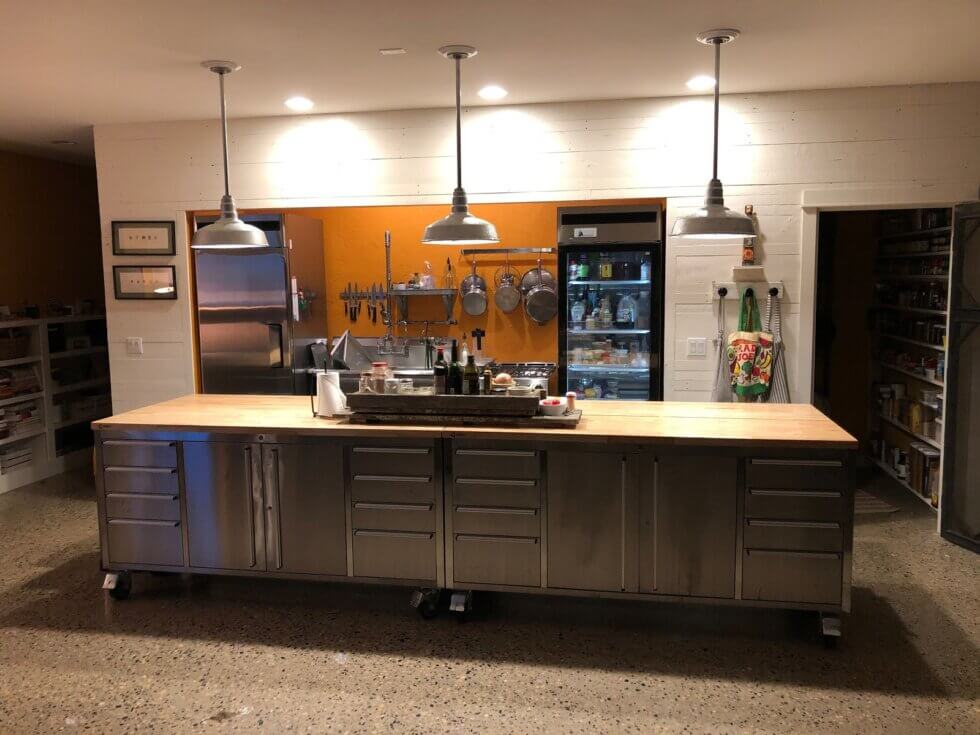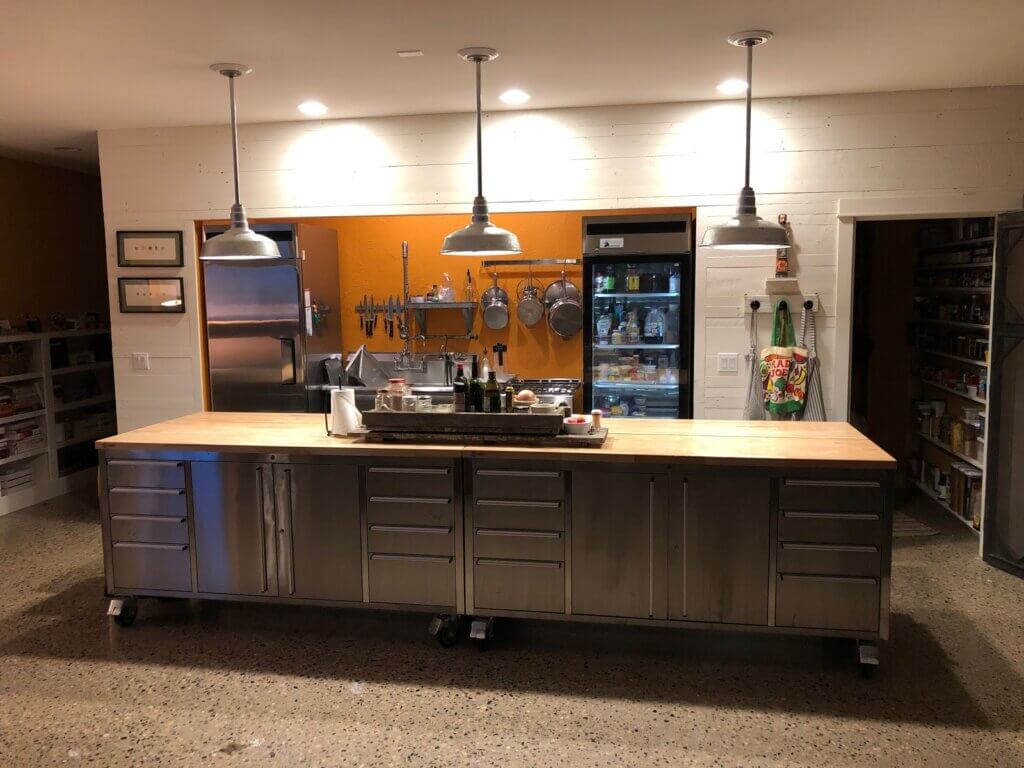 For decades it's felt like downlights have been the de-facto poster boys of the ceiling light world. They're practically everywhere and seem to be found in places in the home where they don't belong. 
Kitchens, bathrooms, and even garages get the downlights treatment, which more often than not makes it harder to operate in those areas than before!  Thankfully, the pendent light and traditional ceiling light have made a glorious return to households around the globe. 
The return of hanging lights has come with a newfound understanding of how easy it can be to combine fixtures to create stunning effects. While a ceiling light is often more than good enough for many homes and businesses, with certain fixtures designed to maximize a space by themselves, simple combinations of these timeless fixtures can lead to some fantastic results!
In this guide, we're going to be going through a few good ways to organize your hanging steel lights and which of our farmhouse-style fixtures work best, and where!
So, read on!
The Magic Number
The simple rule with a lot of hanging fixtures is that it's usually best to stick to a certain number of lights. That magic number of humble lighting arrangements is – the number 3. 
If you doubt that notion, then just think of it this way; comedy works in three's, Goldilocks has to deal with a family of three bears, and the old saying goes, "Three's the charm." The number three is pretty much everywhere and is usually regarded as being pretty important. As it happens, the same applies to lighting design. Heck, it's even in the title of this blog!
Three lights can be organized into multiple configurations and naturally lend themselves to look balanced and symmetrical,  pulling focus to a specific section of the area while also effectively partitioning a more extensive space using the light created. 
So, to that end, if you're looking for a recommended number of hanging steel lights for just about any room, then just remember that  3 is usually the magic number. 
Line 'Em Up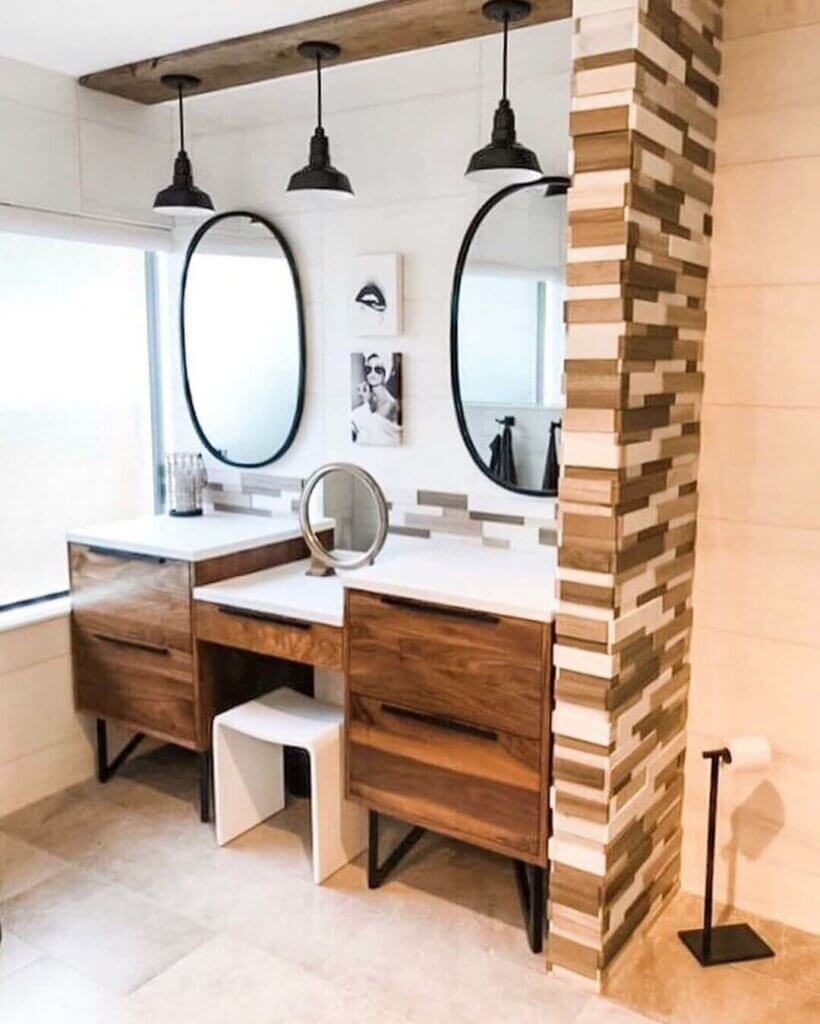 The most straightforward configuration for your ceiling lights is to simply line them up in a straight line. 
This configuration is straightforward and practical. It's also an easy way to create a sophisticated look in your home and won't require any changes to the height of the fixtures. 
We'd recommend this setup for when you're looking to light up spaces that are longer than they are wider. Dining rooms benefit from this, especially when the lights line up with the table's orientation, creating an even lighting effect across the surface of the table itself. 
Similarly, this configuration is ideal for kitchens in open-plan households. When hanging over the front counter, this configuration creates a similar effect as the dining room, allowing even light to flow evenly over the visible flat surface of the counter. However, the lineup also allows an open-plan space to have an element of zoning as well, making the kitchen feel distinct from the other areas in the open-plan design. 
This configuration is also perfect for hallways with high ceilings, with the lined-up lights giving the impression they are leading guests towards their next destination in your home and creating a welcoming atmosphere as a result. 
For this style of lighting, we'd recommend our Carson or Rose  Bowl ceiling lights the most. While all of our ceiling lights could make perfect setups, the Carson and Rose Bowl both lend themselves to a lineup configuration due to the strength of their design and the massive amount of light they produce for their relative size. 
Create a Canopy
The canopy orientation takes its name from the rising and falling silhouettes of rainforest canopies, with all manner of different trees and forestation peaking out from one another as they struggle to capture as much sunlight as possible. 
For ceiling lights, the canopy setup is perfect for establishing a focal point of the room and centering the rest of the space around it. This makes them ideal for high ceilings rooms, entrance foyers, bedrooms, and lounges. 
Traditionally, a canopy will involve one light hanging lowest, while the other two lights will hang progressively higher in a close circular pattern. This creates a pattern of lighting that allows each fixture to enhance each other, creating accents of light that compliment each other while illuminating the room. 
Given the closeness of the configuration, narrower fixtures, such as our Inglewood light, work best and give the inner spaces of the configuration extra room to allow the canopy's patterning effect to form naturally. In saying that, the  Rose Bowl light is also perfect for those homeowners that have high enough ceilings. 
Cascading Fixtures

Much like the line-up configuration, the cascade configuration works off the basis of putting your lights in a straight line. There is,  however, a key difference – height. Also, unlike a basic line-up, cascading your lights allows for a host of different effects that can make or break certain rooms depending on how you use them. 
The cascade is created by positioning your lights in a straight line while hanging them at different heights. This usually goes from highest to lowest,  though this can also be done in a low–to-high alternating configuration as well. 
Just like the line-up orientation, the cascade is perfect for dining rooms looking to be adventurous with their overall design, with the lights working to create an even light above the surface of the dining table they're hanging over. Similarly, the cascade also works perfectly for hallways but again thrives in the home's entrance foyers and high-ceiling areas. 
The perfect steel lights for this configuration can be just about anything! The cascade is about embracing the wilder side and playing with what works. Though, if we were to recommend something, then the Eagle Rock or Malibu would both work perfectly for this playful design. 
That's it for this guide on the three best ways to orientate your ceiling lights! Be sure to plan early for these types of lighting configurations when building or renovating your own home. 
If you need help making the right choice of lighting for your home or business, then contact our friendly team at Steel Lighting Co.,  our friendly team of experts would be more than happy to give some advice and recommendations on what kind of steel barn light can best suit your home or business needs.