Ready to light up your outdoor space like never before? This article will light up your path and show you how outdoor lighting is done! We've rounded up the most stunning and trendiest accessories to make your outdoor area look like a scene from a fairytale. From sleek modern designs to eco-friendly options, we've got it all covered. So, let's dive in and transform your porch, patio, or garden into a dazzling wonderland!
A Delightful Assortment of Outdoor Lighting Solutions
Whether you fancy modern and chic designs or rustic effects, this list will bring out the best in your outdoor lighting and make your jaws drop!
Contemporary Designs for Modern Spaces
Contemporary designs are stealing the spotlight as far as outdoor lighting is concerned! From minimalistic and elegant wall sconces to avant-garde pendant lights that draw the eye, these lights are in vogue and will seamlessly blend with your existing outdoor decor.
Westchester
Look to the Westchester light to dress up your contemporarily designed porch, patio, or garden. This fixture's clean lines and exquisite craftsmanship symbolize modern elegance at its finest and brightest! Offering versatile color palettes and mount options, you will stay on top and ahead of the trend.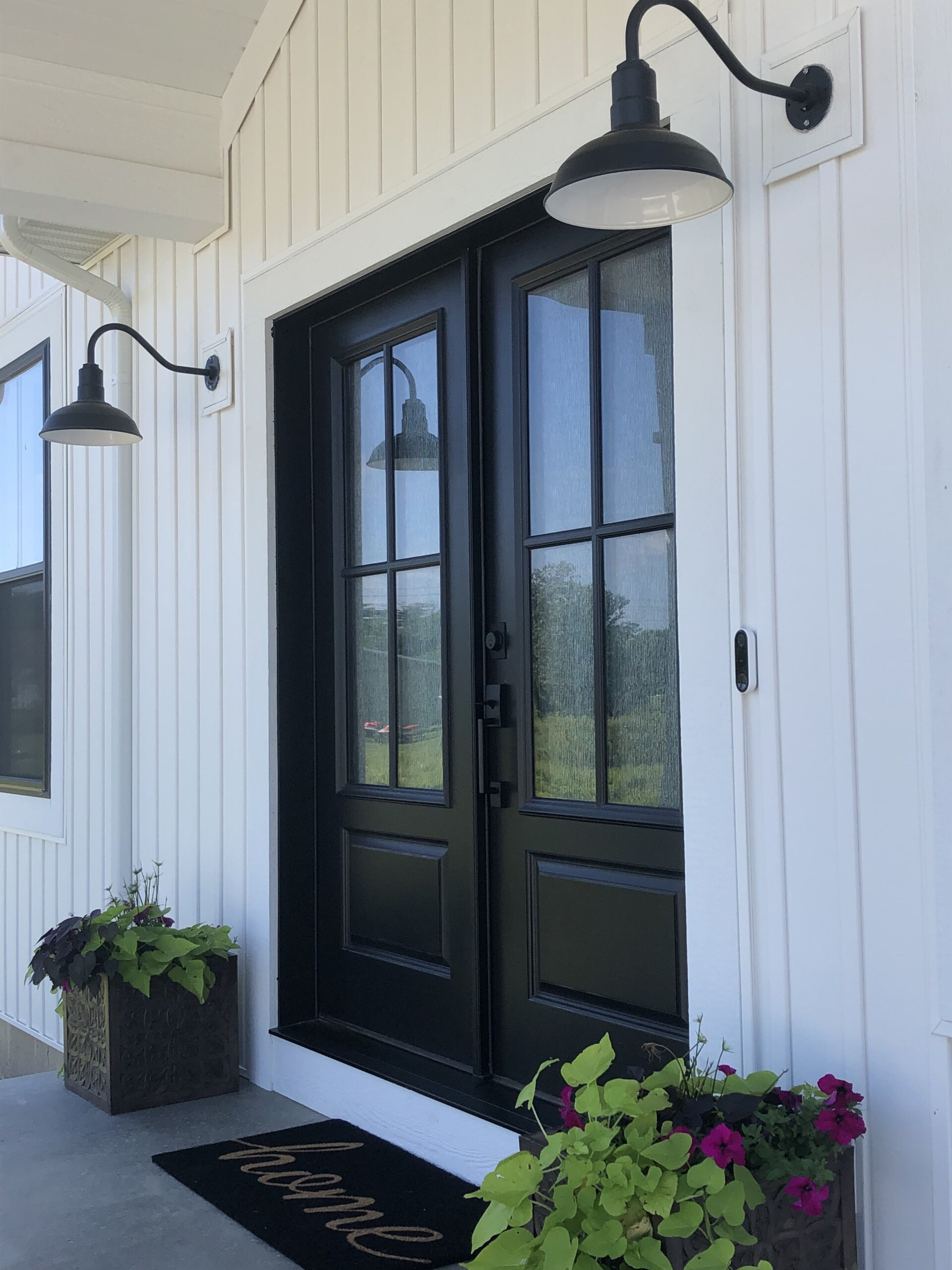 Hawthorne
Picture yourself relaxing in an urban oasis, surrounded by a warm glow emitting from this tastefully designed wall sconce. The Hawthorne creates an inviting ambiance for late-night gatherings, transforms rooftops into stunning retreats, and effortlessly bridges the gap between outdoor and indoor lighting.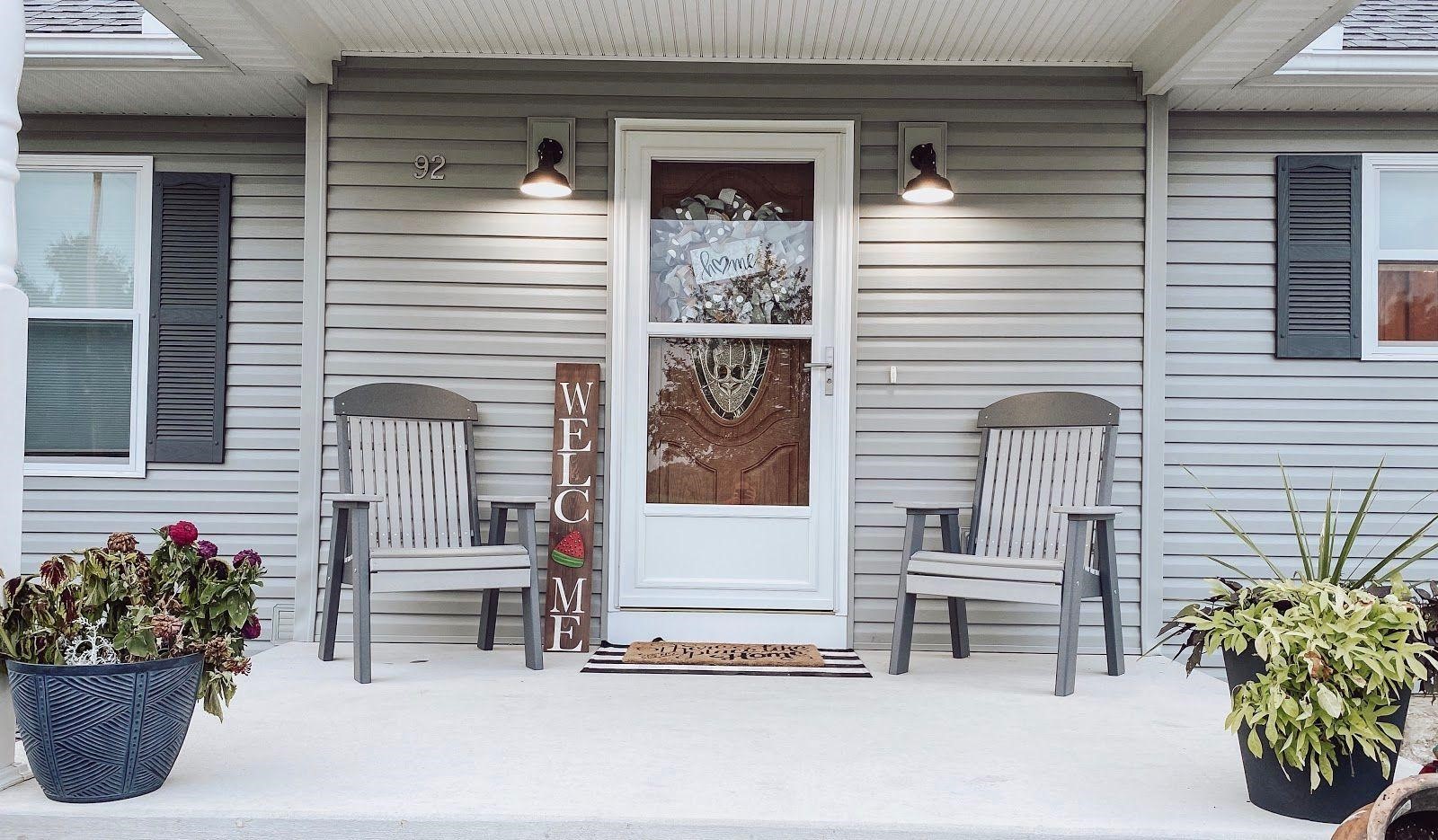 Gardena
Outdoor lighting transcends beyond the porch or patio to the garage. Lighting up your garage exterior with the Gardena can have a brilliant, transformative effect on the overall aesthetics and ambiance of your home. In addition, it helps keep intruders and other criminal elements at bay while providing visibility at night, so you and others won't slip, fall or get into accidents.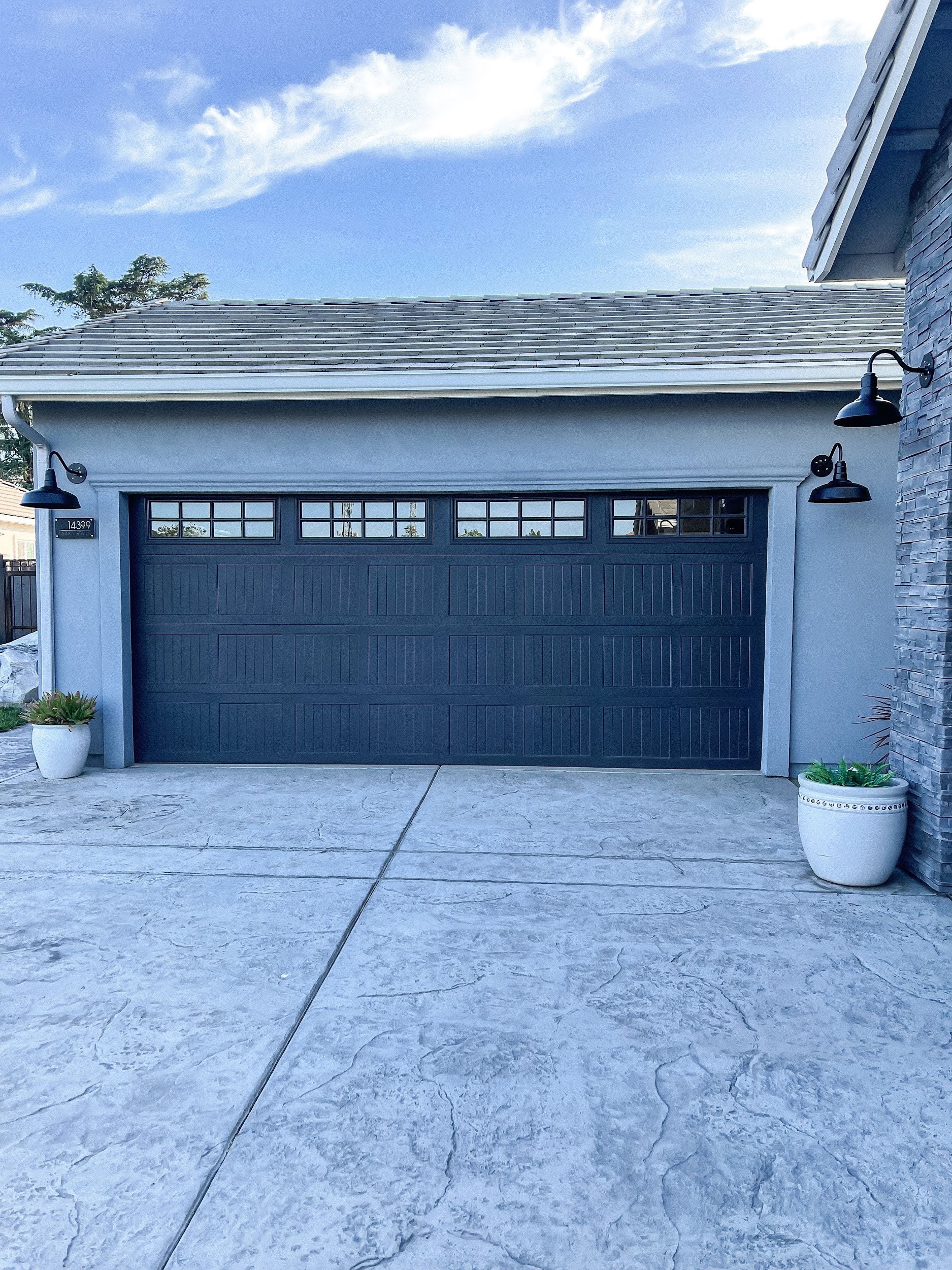 Lantern-style Solar Path Lights
A hassle-free and elegant outdoor lighting solution for your pathways and garden, lantern-style solar path lights combine a decorative lantern shade and solar panels for a delightful blend of aesthetics and functionality. These trendy light accessories leverage the convenience of solar technology and a timeless design for all-around brilliant illumination.
The built-in solar panels absorb sunlight during the day and convert it to energy stored in rechargeable batteries. At dusk, these innovative fixtures automatically turn on and bathe your pathways in a bright but warm glow. Also, lantern-style solar path lights are incredibly easy to install.
They come as self-contained units that you can stake to the ground along your walkways or strategically place in your garden. No wiring is involved, so you wouldn't need to dig or connect to an electrical system. Beyond convenience and aesthetics, lantern-style solar path lights are a form of renewable energy that minimizes dependence on traditional energy sources and fossil fuels.
Industrial and Galvanized Lighting
Industrial and galvanized lighting combines a unique blend of rugged aesthetics and practicality. Industrial lighting draws inspiration from utilitarian designs in industrial spaces such as factories and warehouses. While this trend first graced the lighting industry as a trend, it has since become a timeless choice for both residential and commercial settings.
Galvanized lighting, on the other hand, are industrial-style fixtures that are coated with rust and corrosion-resistant elements to preserve their quality and lifespan. The matte-silver gray finish of galvanized lighting injects a rustic touch into rooms and spaces and complements various design themes. They are zero to low maintenance and can withstand moisture exposure without compromising their structural integrity.
Both industrial and galvanized lighting can be used in various indoor and outdoor applications. However, they stand out in outdoor spaces such as patios, rooftops, exterior garages, decks, and pathways. Below are three popular choices that will take your outdoor space to the next level:
Topanga
If you aim for a contemporary industrial vibe or a vintage-inspired look, the Topanga serves the purpose. Often reserved for outdoor lighting, it looks great on exterior garage walls, barn sides, and patios. You can look forward to delightful evenings with this vintage gas station light.
Redondo
Visually appealing and weather-resistant, the size and functionality of the Redondo light speak for itself. Also, it is furnished with a 20" dome and a polished finish, this fixture is far from fragile and will last beyond expectations.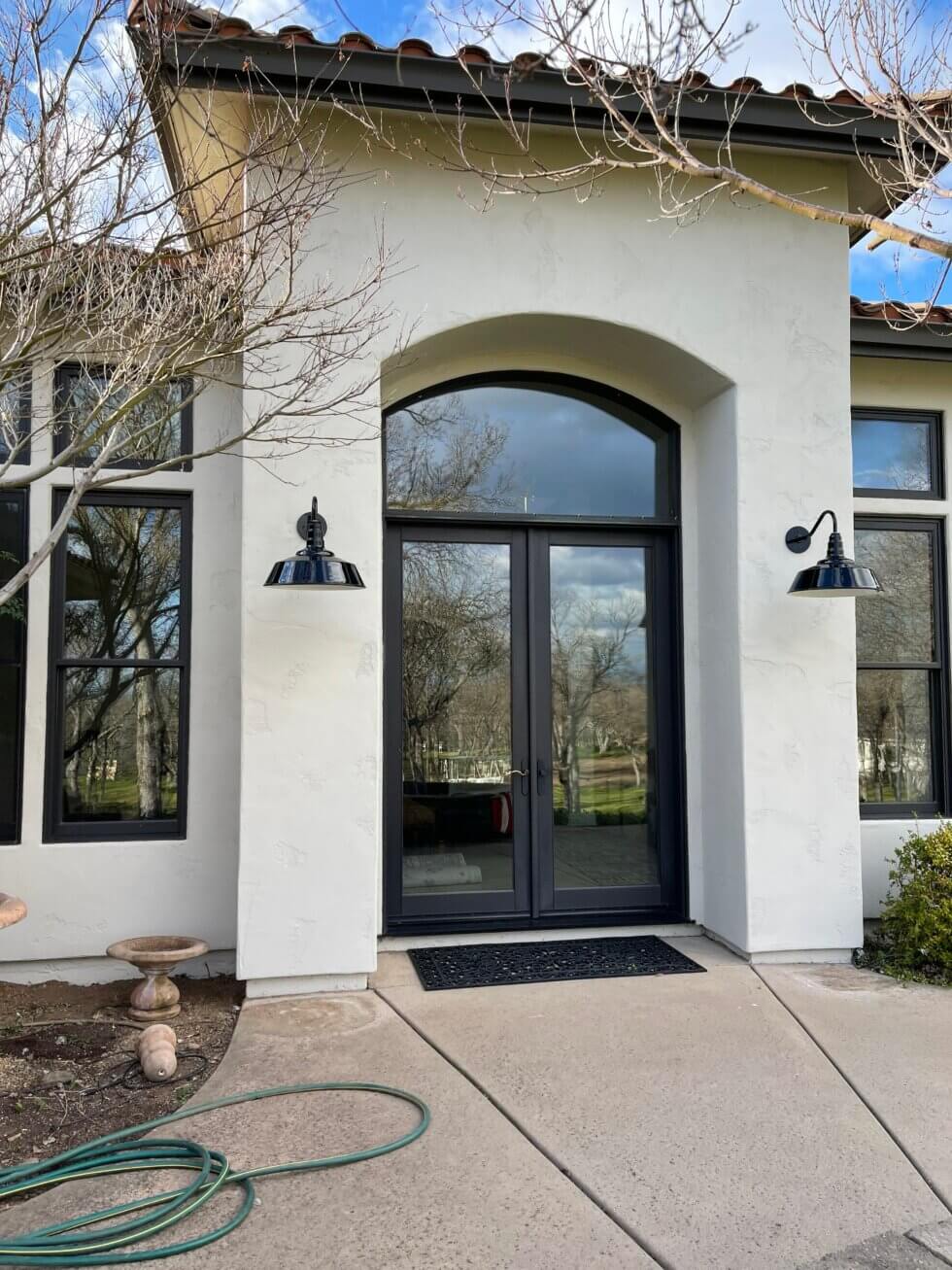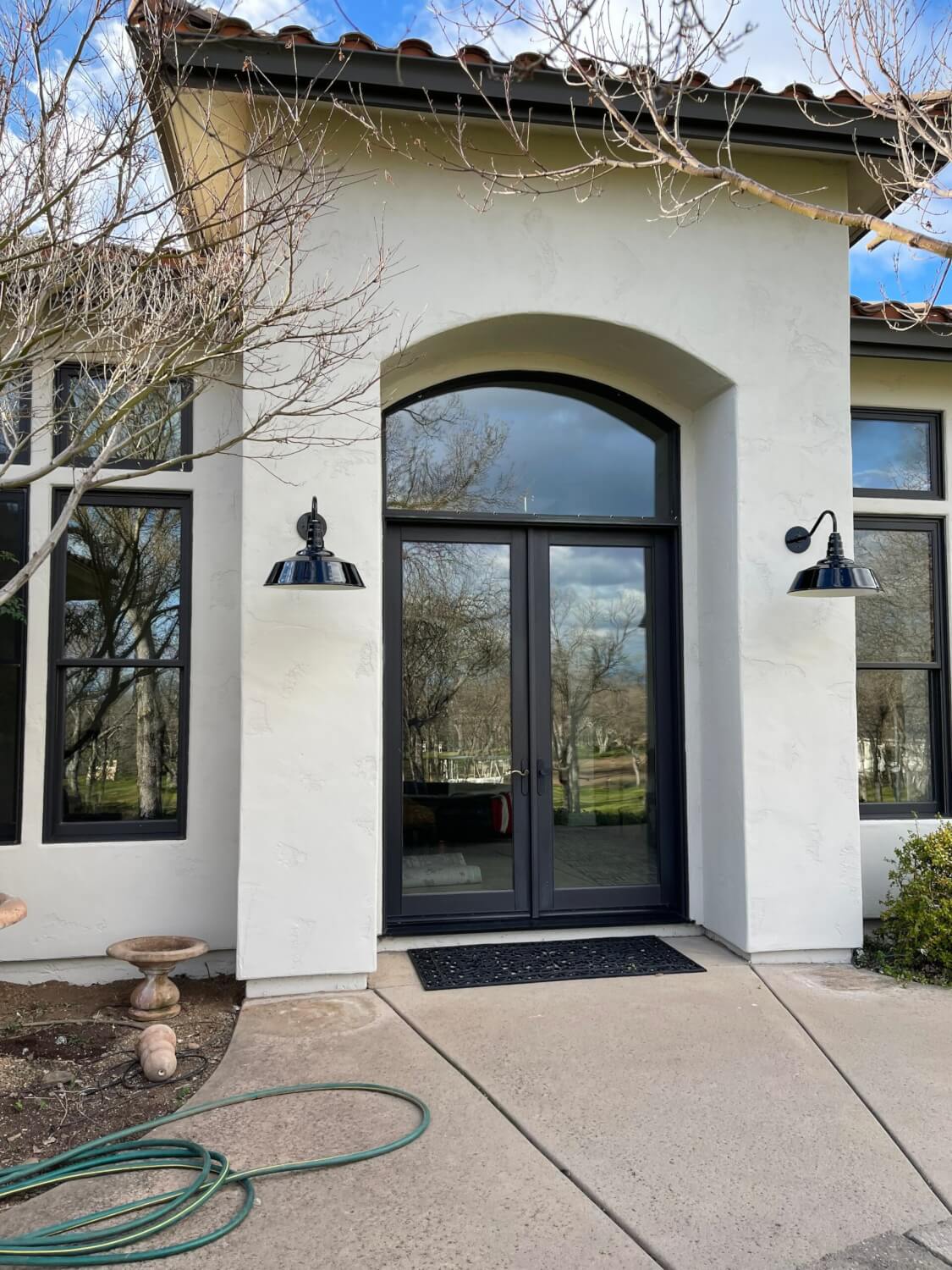 Highland Park
Perfect for outdoor areas exposed to rain, wind, and other harsh elements, Highland Park is a homeowner's or developer's dream light! Whether you are illuminating a modern farmhouse, a rustic barn, or a vintage cafe, this fixture will retain its charm and functionality for years to come.
Hang them above your front door or on the sides of your garage to create a warm and welcoming entryway, or install them on your patio or deck for a cozy outdoor seating area. Line your walkways or backyard with Highland Park and enjoy sensational evenings with your friends, family and loved ones.
Fairy Lights and Decorative Lanterns
Step into an enchanting garden or patio illuminated by whimsical fairy lights and decorative lanterns. These fixtures imbue your outdoor space with a touch of magic, a sprinkle of charm, and a dash of functionality. Whether hosting an intimate gathering or a romantic date, these sparkling beauties, combined with other light fixtures such as barn lights, are all you need for a night full of light and joy.
From dainty fairy string lights that transform trees into shimmering canopies to Moroccan lanterns that exude exotic charm, there are a plethora of options in the market that will make your outdoor space feel like a fairytale dream!
Delicate but powerful, you can drape fairy lights around trees, fences, or pergolas for a captivating atmosphere. Hang decorative lanterns from hooks, line them on pathways, or place them on tables to relive the intricate and artistic vibes of far-off lands. The intricate patterns cast stunning shadows, creating a mesmerizing dance of light that will transport you to faraway lands.
In a Nutshell
Trending accessories for outdoor lighting are like shining stars that transform a bleak and dreary night into a warm and captivating haven. From modern light fixtures to galvanized lights to whimsical fairy lights, there are a ton of options to make your outdoor space come alive at night and shine during the day!