Farmhouse lighting is an evergreen trend that has come to stay. Sitting at the very top of this edgy trend are farmhouse ceiling lights. These lights are the crème de la crème of the industry and deserve a spot in every farmhouse. If you are looking to style your farmhouse with design-forward ceiling lights but don't know where to look or what to choose, this article is the answer!
The Best Farmhouse Ceiling Lights
Farmhouse ceiling lights are characterized by rustic, vintage, and antiquated charm. They are a unique fusion of the old and new and radiate a warm and inviting feel. You can add a rustic touch to your home by incorporating farmhouse ceiling lights. While there is an array of farmhouse-inspired ceiling lights on the market, quality options are rare. You can easily fall prey to substandard lighting or counterfeit offerings if you don't shop from the right source or fail to do your due diligence.
But not to worry, we've rounded up some of the best farmhouse ceiling lights in our collection so you can shop the finest stock for your farmhouse. Let's take it one room at a time.
Family/Living Room
The Eagle Rock
Pendant lighting has never been better! The Eagle Rock has everything you want in a farmhouse ceiling light and more. Thoughtfully curated in a 16" dome and a rigid galvanized stem, this ceiling-mounted light will outlast seasons and generations. It is perfect for the living or family room, where it adds funky yet vintage charm. As far as farmhouse ceiling lights for living rooms go, the Eagle Rock is a top contender.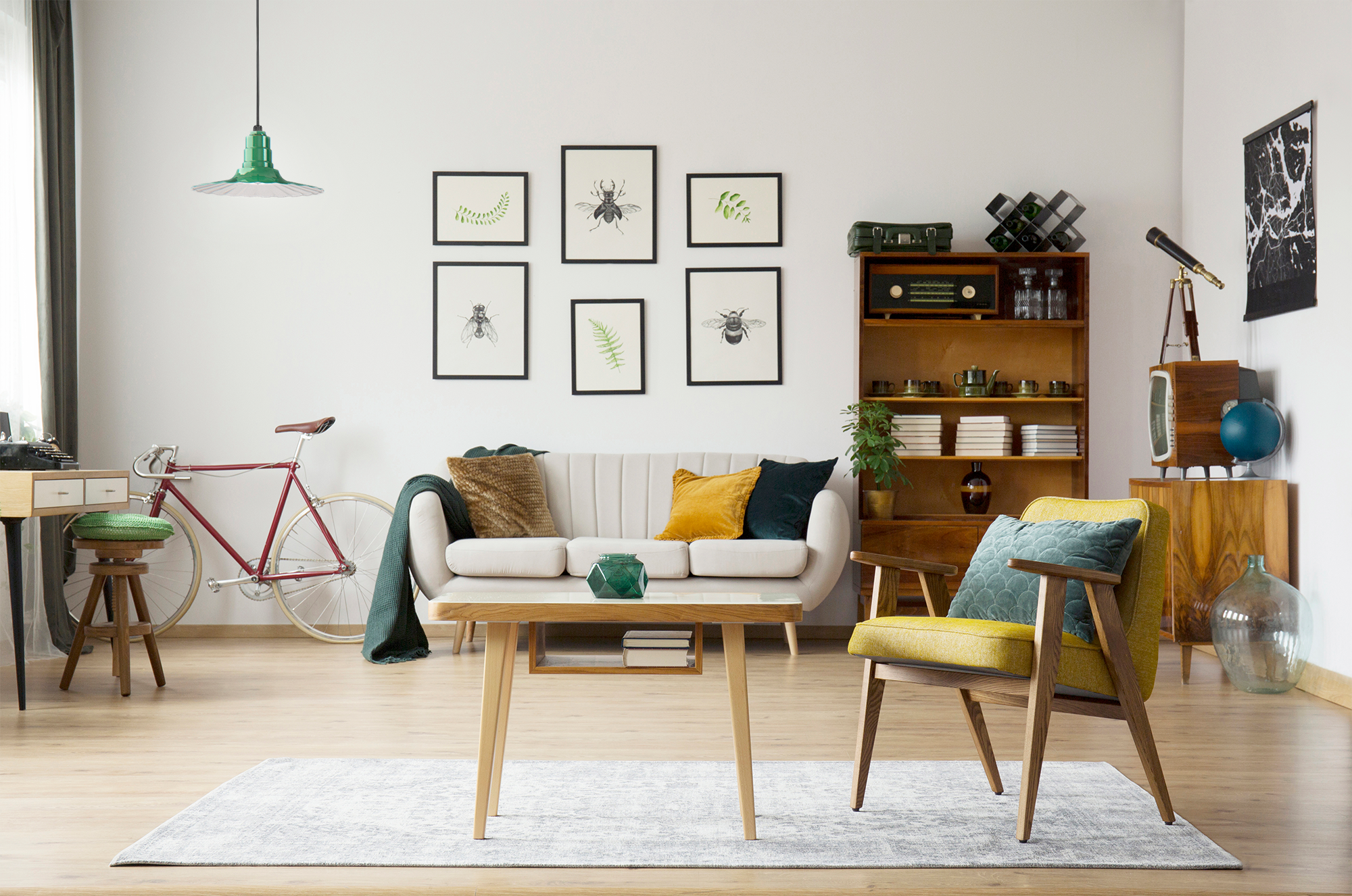 Other applications: barn interiors, garages, and laundry rooms.
Bedroom
The Manhattan
Talk about a bold and confident industrial pendant fixture and the Manhattan farmhouse ceiling light comes to mind. This 20" dome is an artist's masterpiece that transforms a bedroom from bland to glam. You can't help but love its larger-than-life presence. You can have it customized to meet your preference. Options include galvanized stems, a flush mount, and a black or white cord.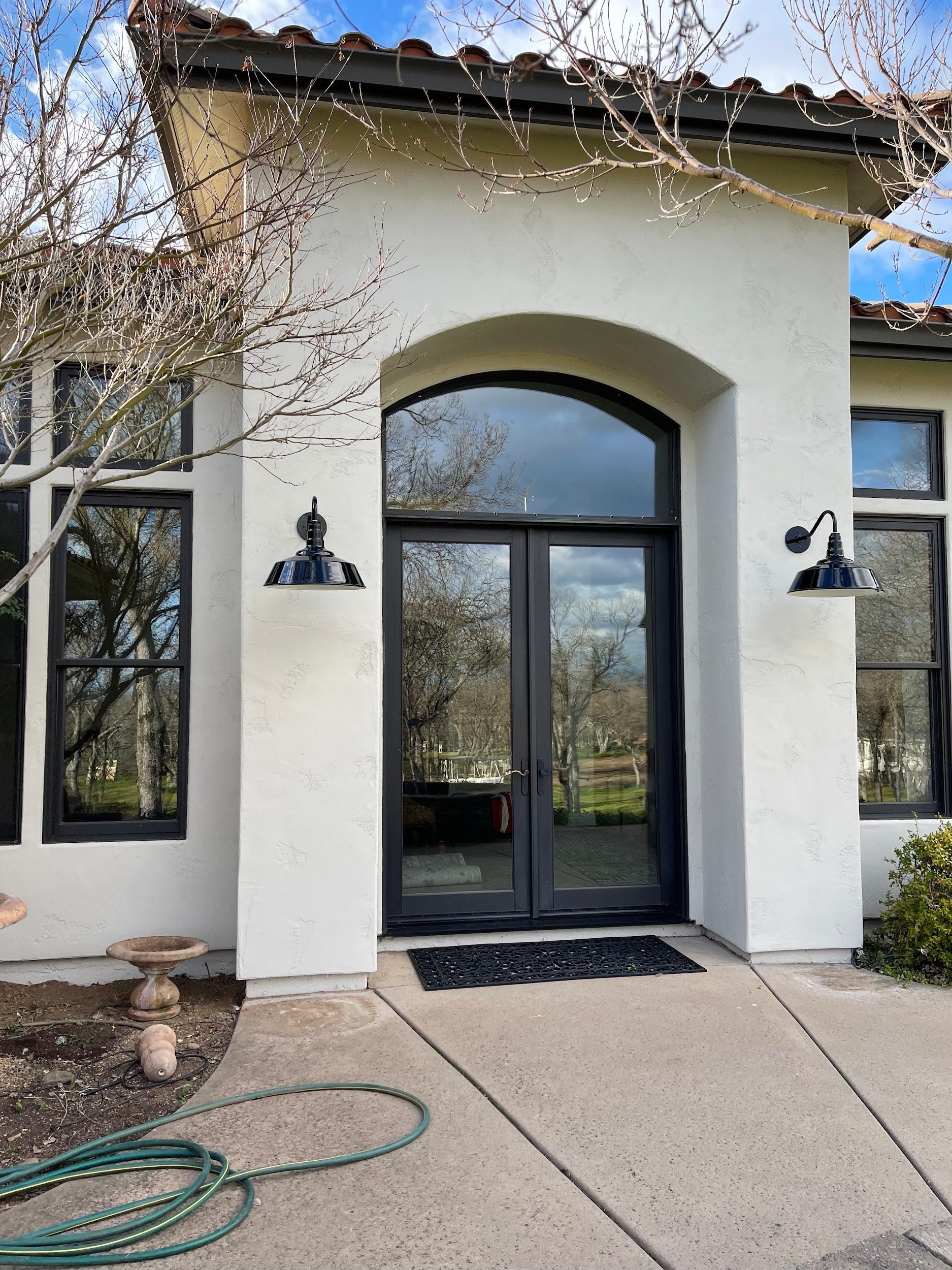 Other applications: Store aisles and warehouses.
Porch
The Carson
Carson is a love-at-first-glance type of light! It is one of the largest and most versatile farmhouse ceiling lights in our gallery that lives up to its features. It is engineered with a 16" dome that infuses a sense of character and charm into your porch. The best thing about this fixture is its versatility. You can use this light in a thousand different ways and styles.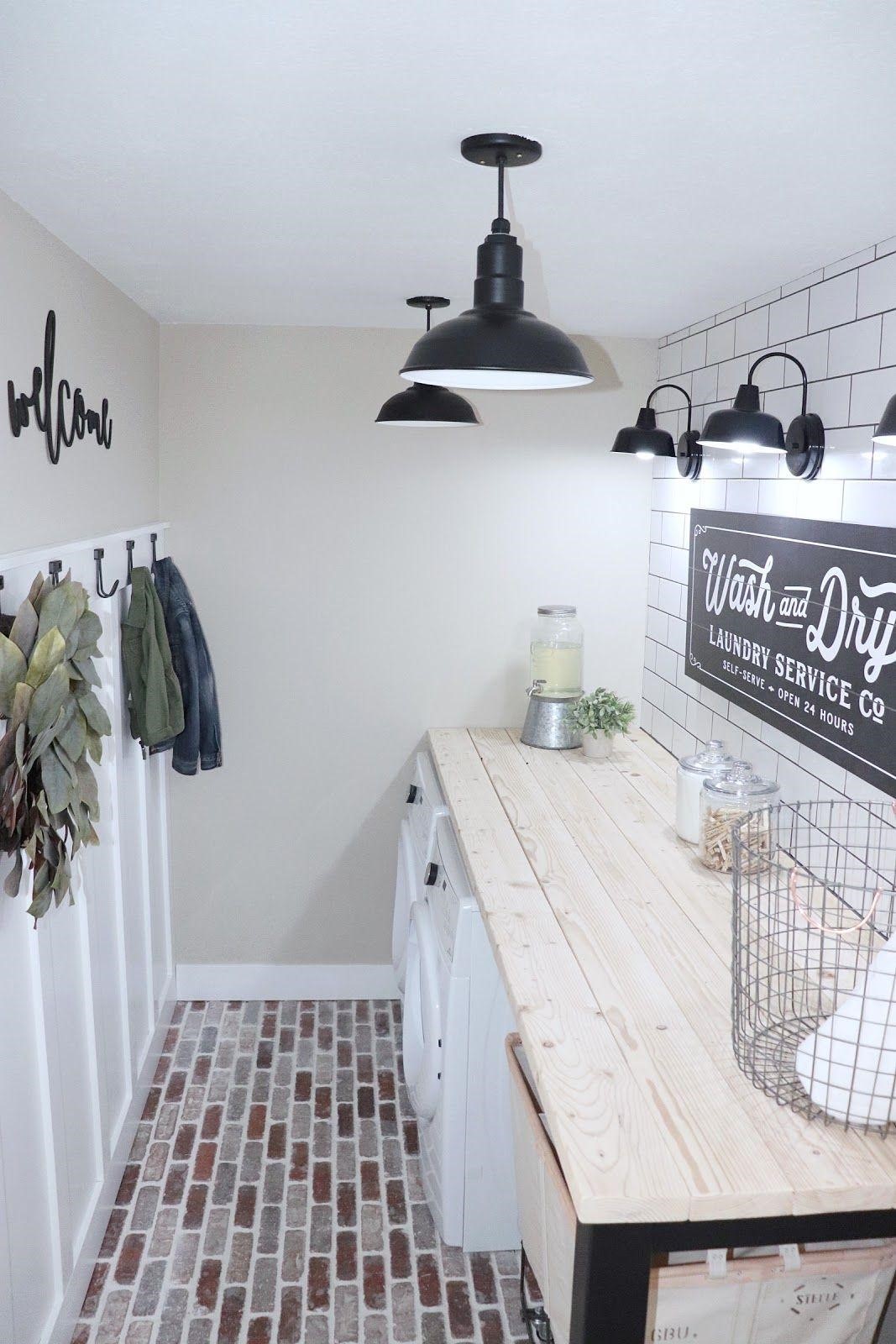 Other applications: entryway, kitchen, dining room, kitchen island, and anywhere with a vaulted or high ceiling.
Kitchen
Kitchen Island
The Westwood
When it comes to farmhouse ceiling lights, the kitchen island is often a top consideration. We have a variety of lighting options for this spot including the Westwood, Melrose, Brentwood, and Magnolia lights. The Westwood is outfitted with a 24" shade that serves style and function. It is large enough to provide sufficient illumination and to draw the eye. This light embodies industrial and rustic allure and is unlike any kitchen island lighting you've ever seen.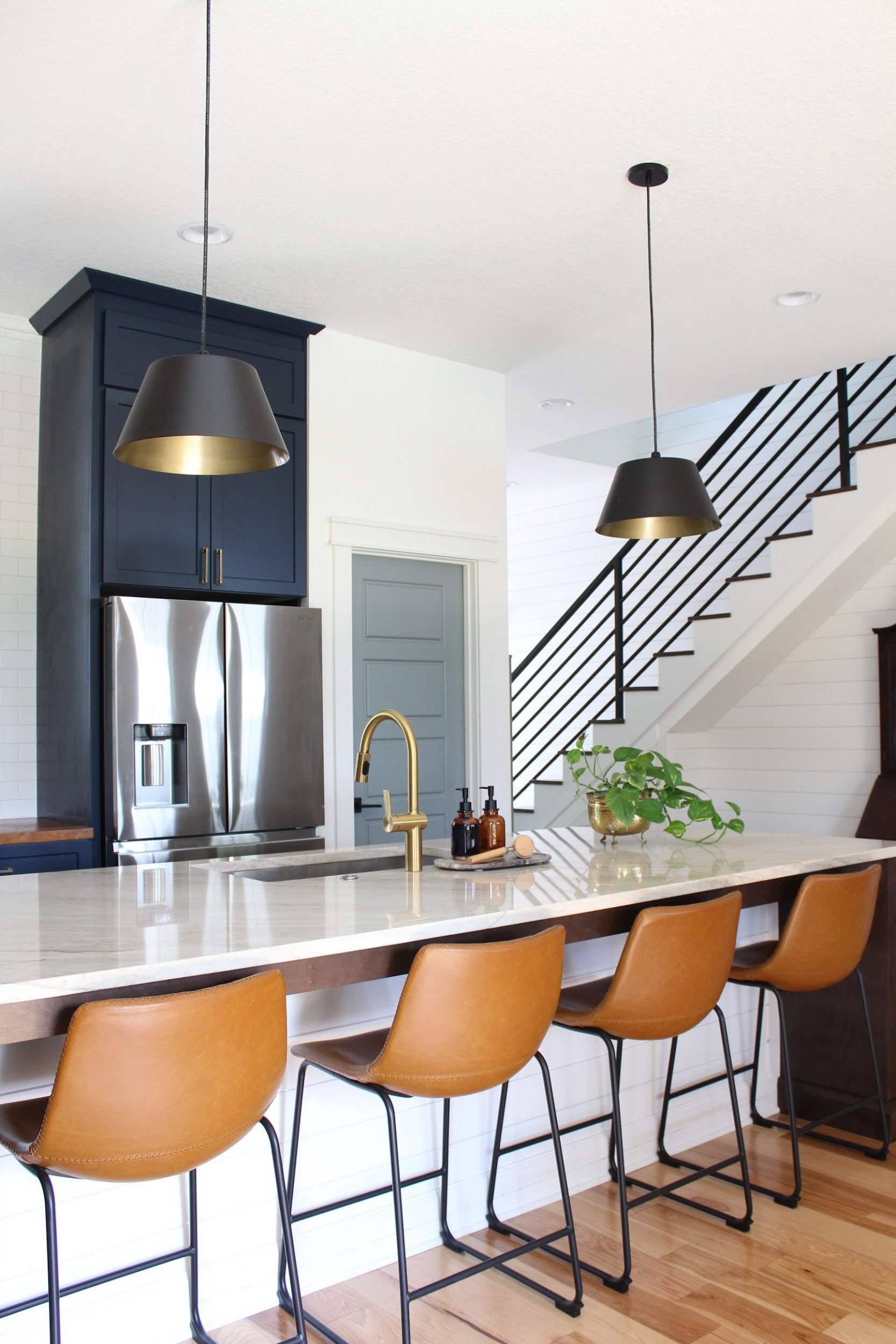 Other applications:  dining room and living room.
Kitchen Sink
The Laurel
Sleek, chic, and functional, the Laurel stands out among farmhouse ceiling lights. It is as minimalist as it gets and is perfect for over-the-sink pendant lighting. As with all our lights, it is constructed from 18-gauge American steel that guarantees an extensive lifespan. This 8.5" dome is a must-buy for your sink area. You will need the light and the aesthetics!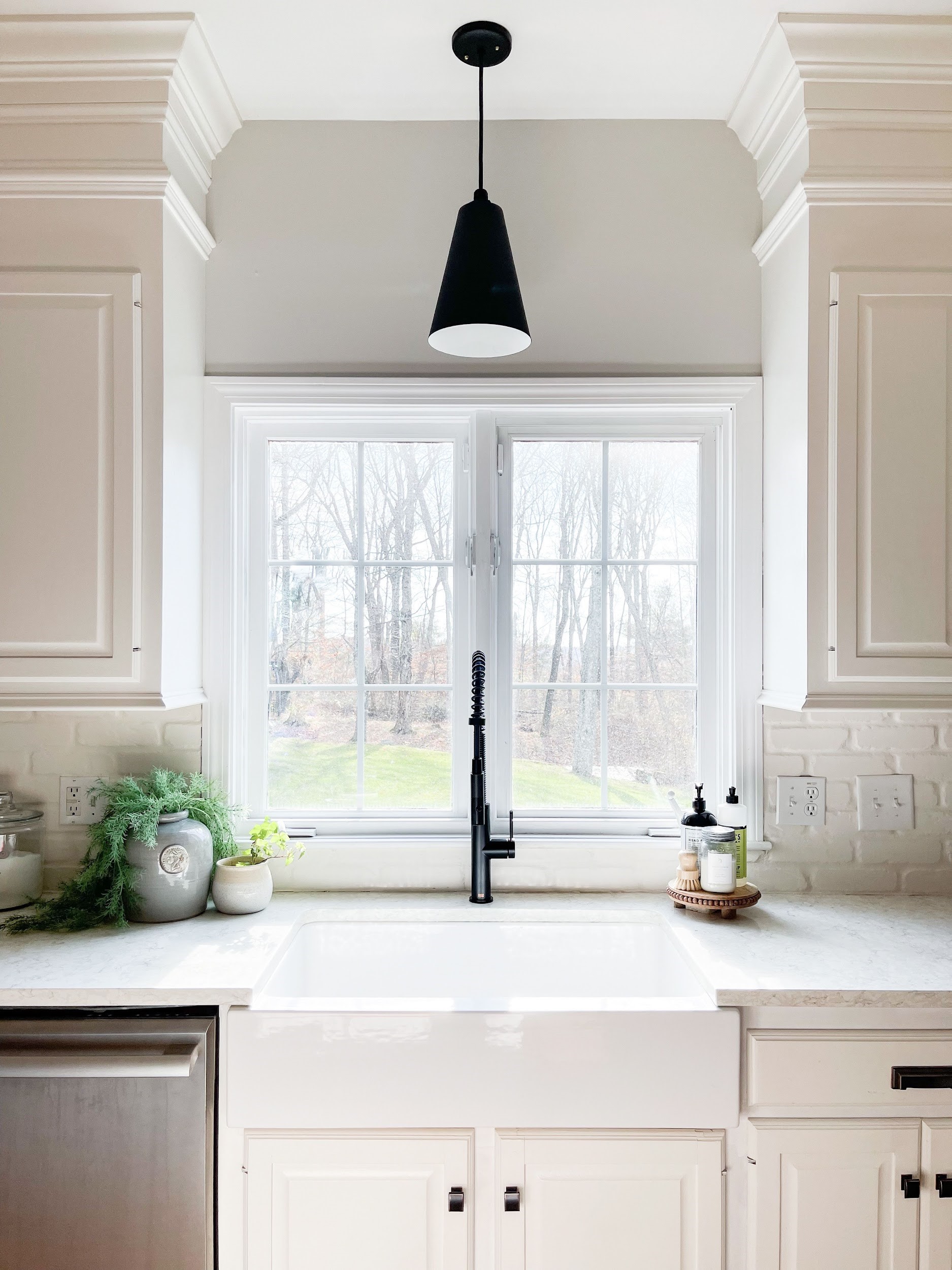 Other applications: entryway, table or coffee bar, kitchen island, and outdoor patio.
Entryway
The El Segundo
A warehouse-style ceiling light with a difference, the El Segundo is as endearing as it sounds. Farmhouse ceiling lights are known for their rustic beauty and modern twist and this fixture symbolizes these key characteristics and more. With its 12" dome, it is perfect for both small and large spaces including simple and grand entryways. There's nothing quite like a grand welcome and the El-Segundo serves this in spades.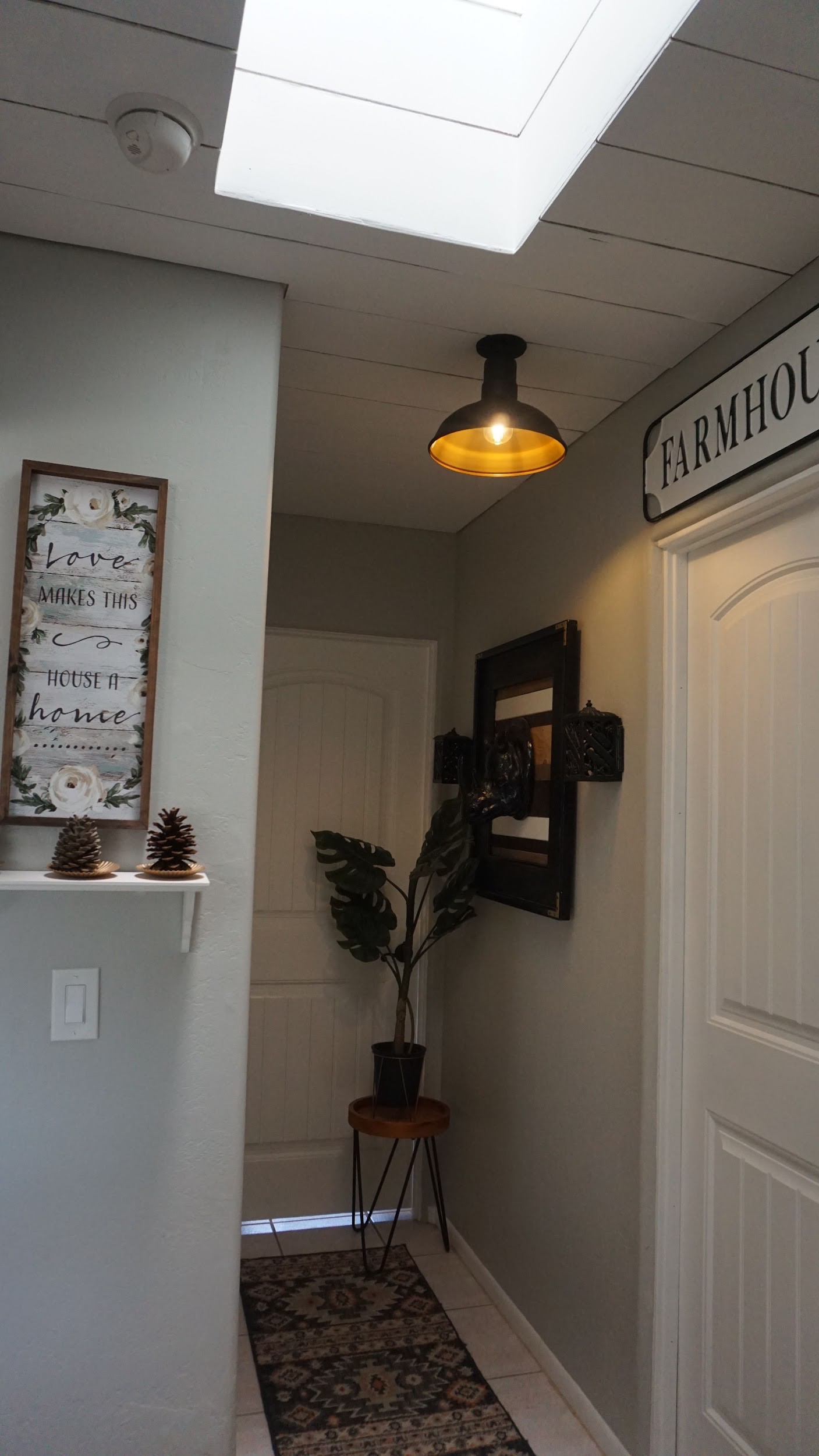 Other applications: laundry room, kitchen island, warehouses, and store aisles.
Laundry Room
The Malibu
A vintage gas station-inspired steel pendant light, the Malibu is the best choice for your farmhouse laundry room. The quality speaks for itself — adorned with a 14" dome, a sturdy galvanized stem, powder-coated for a long-lasting finish, and built out of heavy-duty American steel. You can trust the Malibu fixture to light up your laundry room for years while being the cynosure of all eyes. Thanks to this farmhouse ceiling light, you will look forward to laundry days and nights.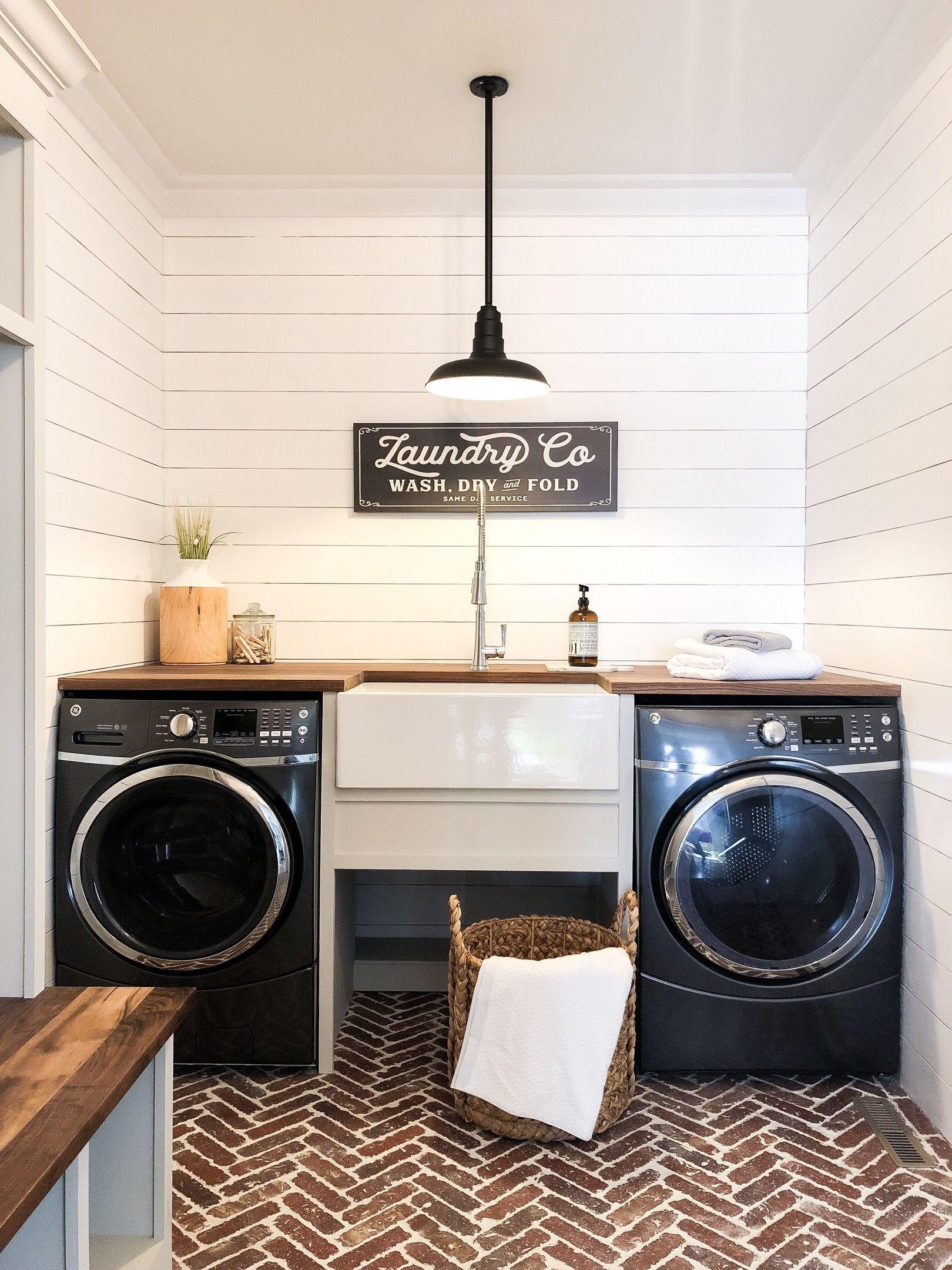 Other applications:  barn interiors, restaurants, and lounge areas.
Bathroom Vanity
The Inglewood
We've seen some of our largest farmhouse ceiling lights and the Inglewood is a striking contrast to these pieces. Measuring 8", the fixture is the smallest in our collection. But what it lacks in size, it makes up for in character and functionality. This farmhouse ceiling light is the perfect makeover for your boring bathroom vanity. We recommend the glossy black variety for this purpose. And you should Install two or three pieces for good measure!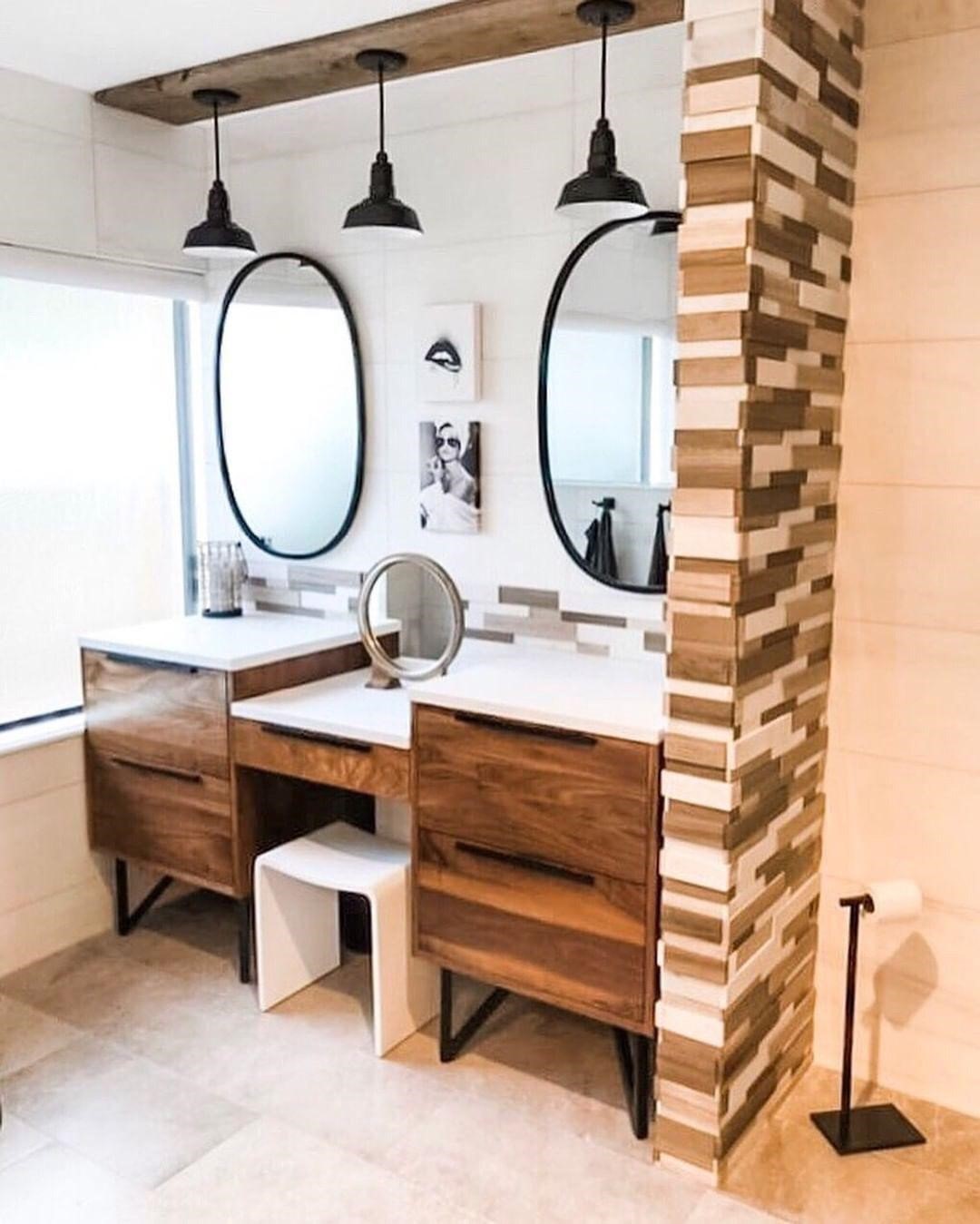 Other applications: restaurant countertops, kitchen islands,s and task lighting for benches or work desks.
In a Nutshell
Farmhouse ceiling lights are a sight to behold. But more than the aesthetics, they offer unmatched functionality. The pieces in our collection combine form and function to deliver exceptional lighting for your farmhouse rooms and spots. You can never go wrong with a farmhouse ceiling light that stuns and serves. That being said, have fun shopping delightful pieces that will redefine your home and light up your world!