The beauty of your home isn't limited to the interior style or lighting. The most stylish homes typically incorporate both indoor and outdoor lighting. Outdoor lighting has several perks that transcend curb appeal. It also delivers maximum security and backyard aesthetics.
The lighting in your backyard, patio or outdoor space should reflect its immediate environment. Consider outdoorsy elements like the colors and textures of the flowers, branches, soil and all that good stuff.
You want your outdoor light fixtures to be charming, functional and all-encompassing. As such, it makes sense to incorporate stylish fixtures that match the beauty of nature while serving functionality.
Charming Sconces         
Wall sconces are one of the best outdoor wall-mounted fixtures to install in your home. They have different applications and offer different lighting levels. They've been around for centuries and will probably be around forever. Outdoor sconces are typically affixed to the wall, where it provides lighting that does not obstruct the ceiling or overhead view. The light from a sconce points upward rather than downward.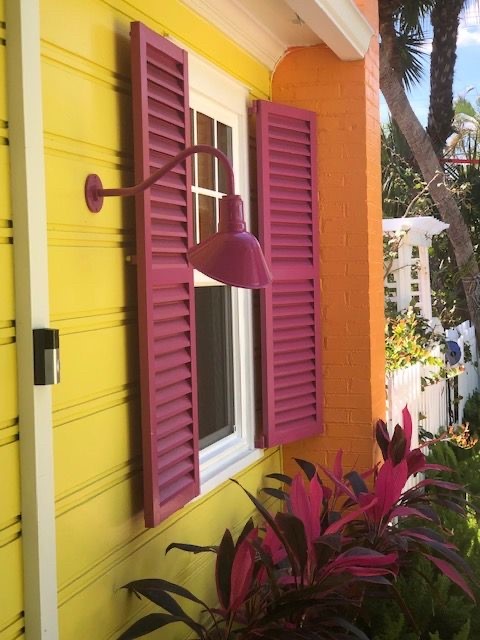 Modern outdoor sconces provide unparallel safety. These exterior lights illuminate dark spaces and brighten curbs and driveways. They make a home appear warm and welcoming. Most sconces are installed to flank doorways and highlight a house's architectural design. Today's outdoor sconces are sky-compliant and pollution-conscious. Plus, you don't have to contend with an annoying and unhealthy glare that is common with substandard light fixtures.
A beautiful example of a charming outdoor sconce is our Venice 9" dome light fixture. The fixture is an embodiment of a delicate yet highly functional sconce. It is one of the most sought-after fixtures for outdoor signage. You can install this light to highlight signs on the exterior of your restaurant, café, or business establishments and the address numbers on your home. The sconce is a good business investment that contributes to customer traffic and business security.
Signature Domes
Signature domes are crafted in stylish designs while offering practical illumination for outdoor spaces. A good case in point is our Highland Park light. The 16" dome is an outstanding outdoor fixture that also looks great on large exterior walls.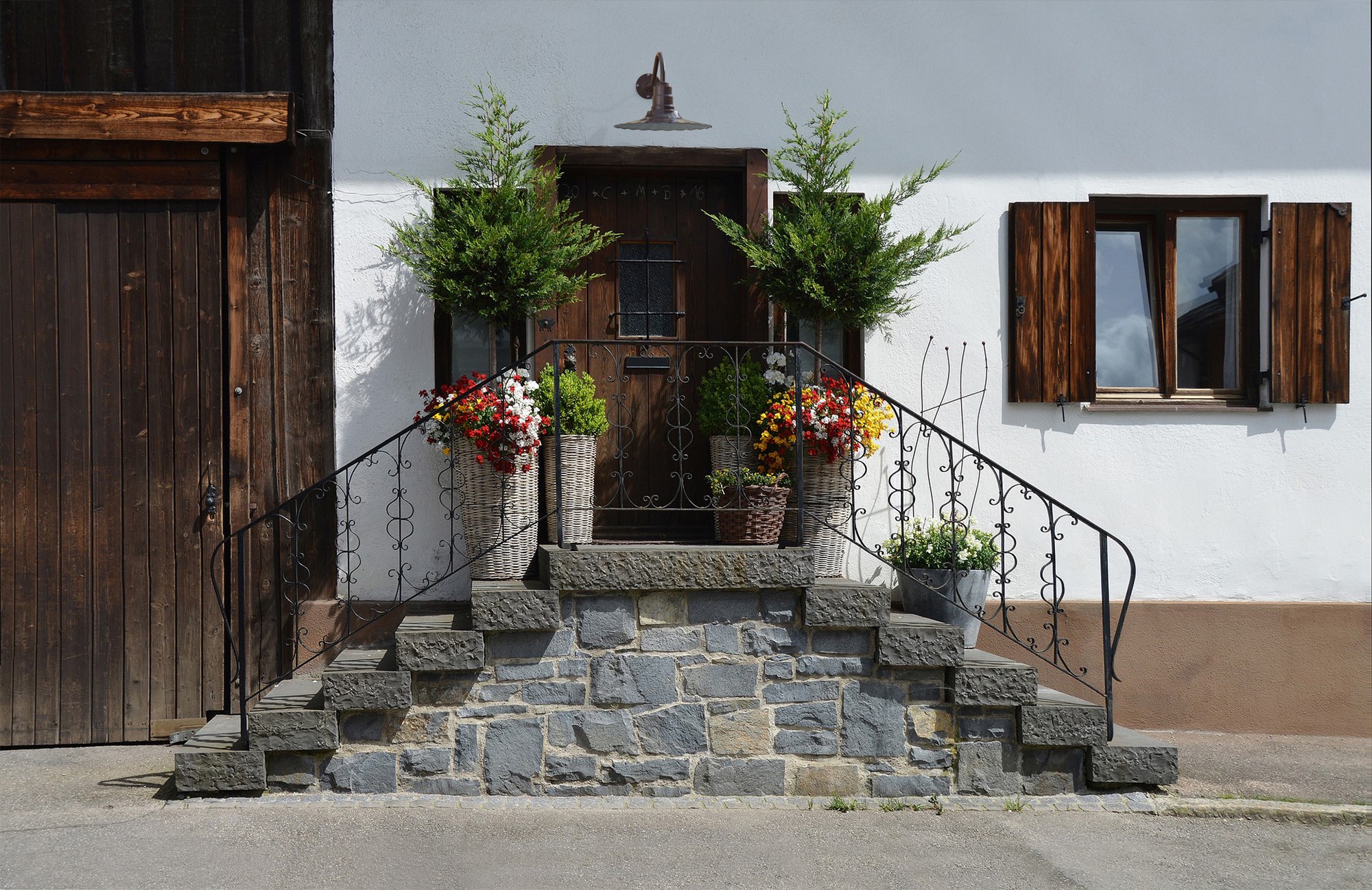 You can install this unique fixture on patios and porches for a rustic vibe and loads of pizzazz. It comes in different mount styles as well; the 11" straight arm, 16" gooseneck, 23" gooseneck and the upward sloping mount.
Elegant Porch Lights
Porch lights come with unequal curb appeal and a strong sense of security. They set the tone for the interior style of your home (right from the doorstep). They are bright, beautiful and welcoming. Porch lights are mostly weatherproof and durable. At Steel Lighting, all of our outdoor lights are UL rated for outdoor applications and powder-coated for added rust protection.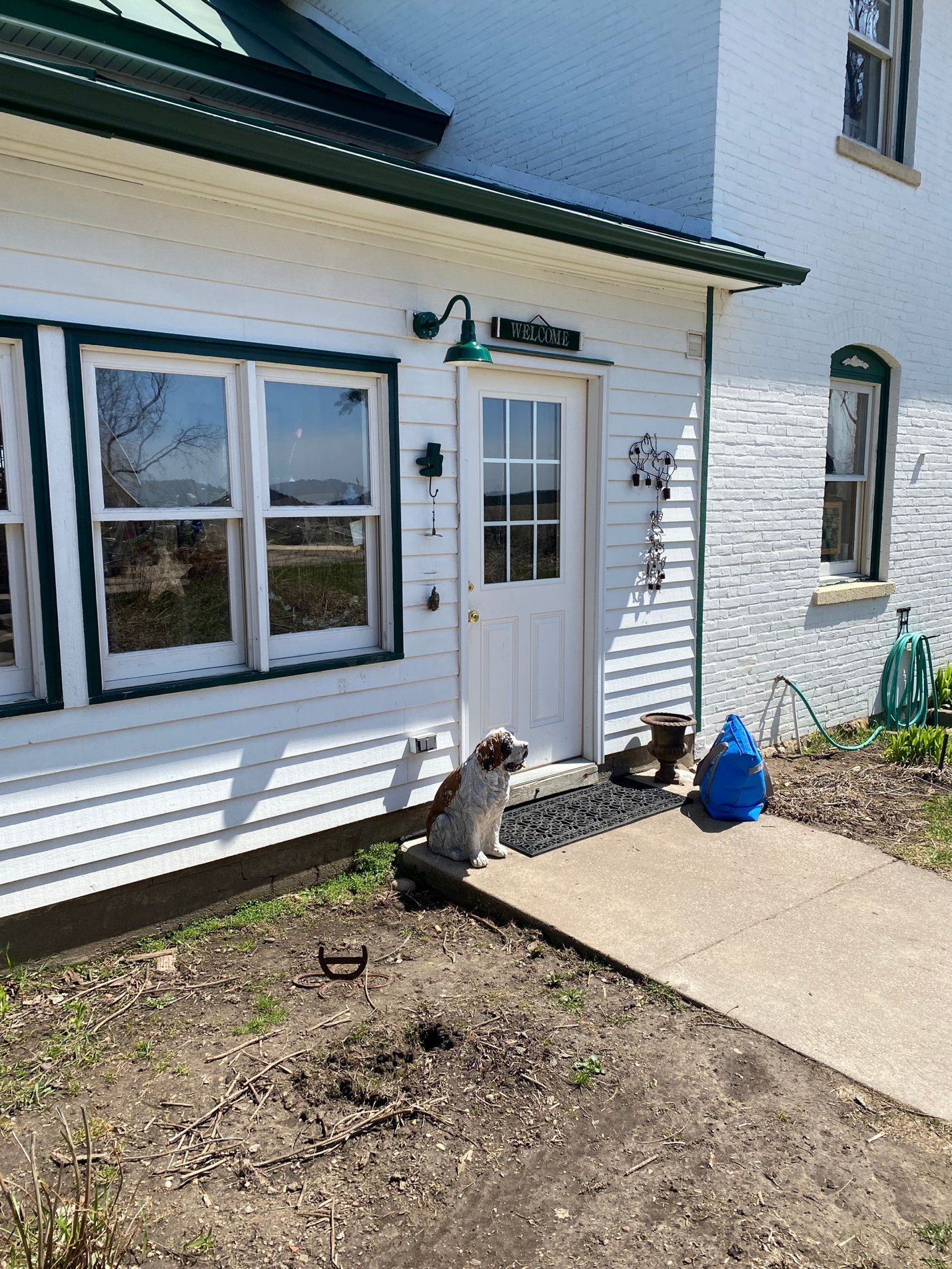 The lights are sold in beautiful colors and come in different sizes. There's also the galvanized variety for buyers who prioritize elegance and style. Some of our gorgeous outdoor porch lights include the Redondo, the Carson, the Hawthorne, the Gardena and the Topanga light fixtures. You and your porch will never go wrong with any of these light fixtures.
Outdoor Garage Lights
Like all parts of your outdoor space, your garage also needs sufficient illumination. It is easy to overlook the garage because it is uber perfunctory; serves as a home for your wheels and nothing less. You may spend little time in your garage, but every second counts. And if you perhaps use your garage for more than an automobile store (maybe it also doubles as your workshop), you need solid lighting in there!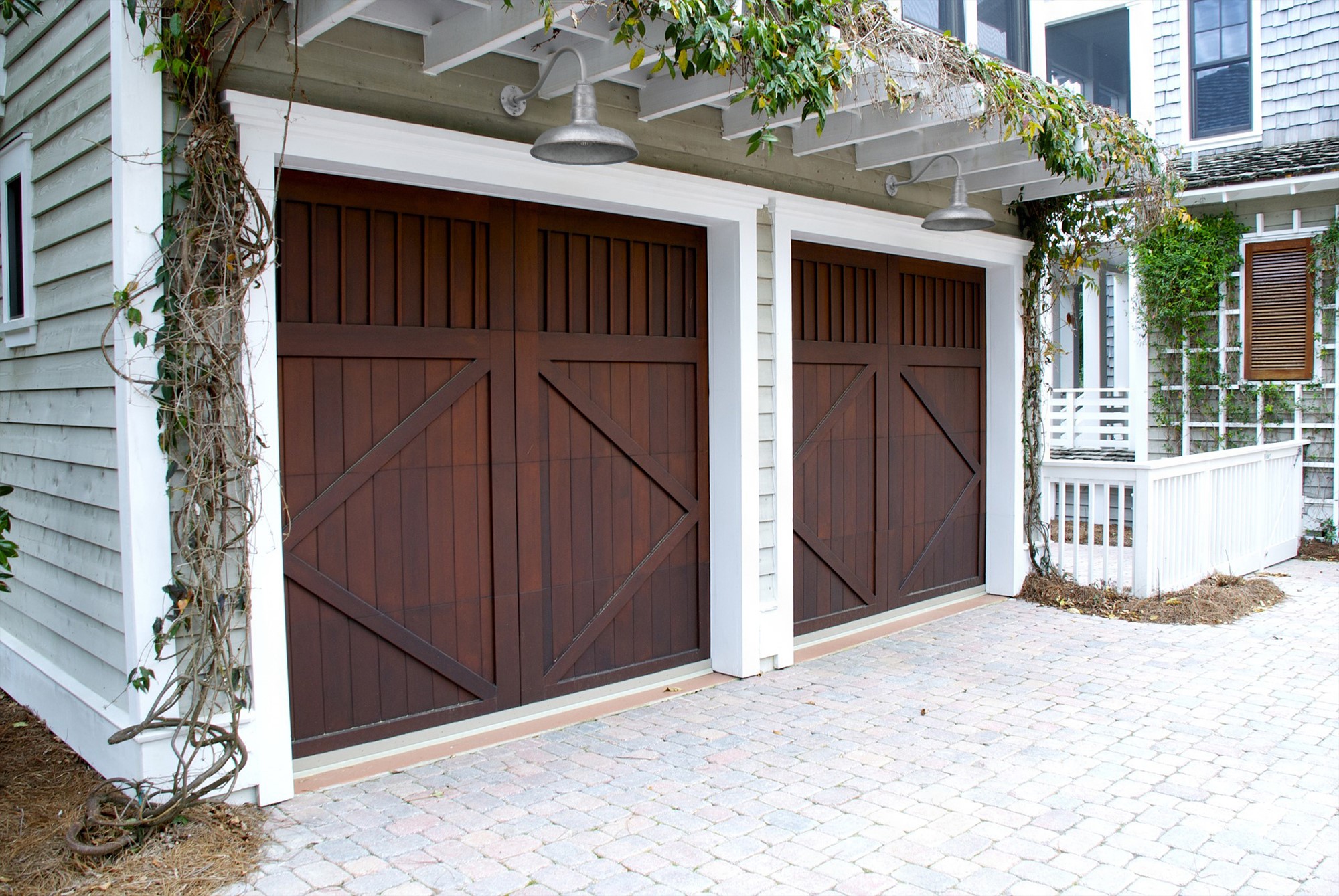 That being said, our farmhouse-style lights have proved worthy to illuminate your garage. They offer rustic and industrial vibes that take you back in time. These fixtures are serious but playful. They are sturdy yet shine with understated elegance. So, it is high time you stopped driving into a dark garage or working in a low-lit garage-turned-workshop!
Decorative Outdoor Lights
From festive seasons to big celebrations, some outdoor lights rise to the occasion. Yes, there are outdoor lights that are more decorative than functional. These lights bring to mind fairytale stories and joyous celebrations. But despite their overwhelming aesthetic nature, they are every bit as functional! Here are some sterling examples:
String lights — whimsical and gorgeous, string lights infuse the ambiance with beauty and festive vibes. You can string several fairy lights or colored bulbs to make string lights. These lights are often seen around trees, patios, gardens, roofs and backyard spaces.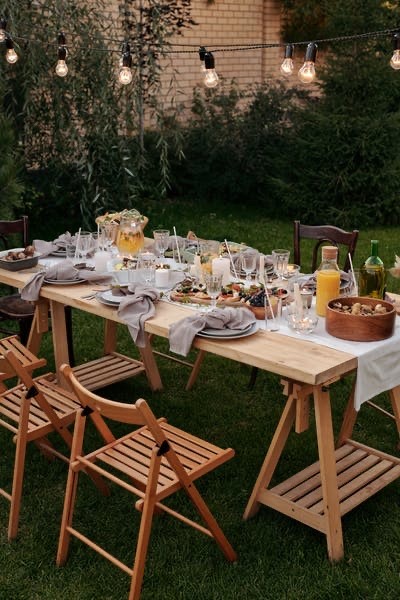 They are super versatile as well; you can attach them in various patterns and wind them around any object of choice. And here comes the best part; they are affordable, so if you are on a budget but want a creative yet functional decorative light, string lights are all yours!
Solar Deck Lights — deck lights are a simple but brilliant lighting option. They are super easy to install and light up a large area. Depending on the ambiance you are gunning for, you can install these lights in any location of your choice. There are deck lights and then there are solar deck lights!
Solar deck lights as the name implies, are powered by solar energy. This means you also get to save electricity costs while enjoying a decorative ambiance. The beauty of solar deck lights is that you can move them around without hassle. So, if you are no longer feeling a particular spot, you can change locations.
Lanterns — if you are looking to replicate an enchanting fairy tale, you can start by installing lanterns in your backyard, patio or garden. Lanterns lend a unique ambience to your outdoor space. They provide different lighting layers that range from high to low depending on your mood.
Ample illumination lights up the given space while lower illumination casts mysterious shadows for an enchanting theme. Lanterns are available in different sizes, colors and shapes. Also, they usually generate natural hues that complement outdoor spaces.
Lighting Sconces — Fancy, sophisticated and serviceable! These are the adjectives that best describe lighting sconces. These sconces are specially designed for outdoor patios (though you may use them as you deem fit). They illuminate patios beautifully and are mostly wired from the inside; hence you can turn them on and off from within the house.
Like every other sconce, they are wall-mounted. Lighting sconces come in varied designs that span country styles to contemporary looks. You have endless options to choose from, so make it worth your while!