The Farmhouse style has gained immense traction in recent years, and homeowners/designers are capitalizing on the trend. Outdoor barn lights are one of the key elements that contribute to a stunning farmhouse feel.
The modern farmhouse combines the rustic elegance of a traditional farmhouse with the sophistication of a modern design. The use of outdoor barn lights effortlessly delivers the modern farmhouse feel and look. So, this article will help you identify the best outdoor barn light fixtures to use for your farmhouse-inspired design.
The Gooseneck Light
The gooseneck light is one of the most popular styles of outdoor barn lights. These fixtures imitate a gooseneck silhouette with a curved arm that extends from the wall or ceiling and an accompanying shade that reflects downwards. Furthermore, gooseneck lights are available in various styles and finishes, so you can select the best one that complements your preference. Here are some outdoor gooseneck fixtures from the Steel Lighting collection:
The Gardena
The Gardena is what we call the "customer's sweetheart", owing to its reputation as a crowd-pleaser. It is bold, beautiful and leaves a lasting impression. Housed in a 16" dome, it is the quintessential farmhouse/barn house light fixture. This outdoor barn light will redefine your porch, garage, or barn.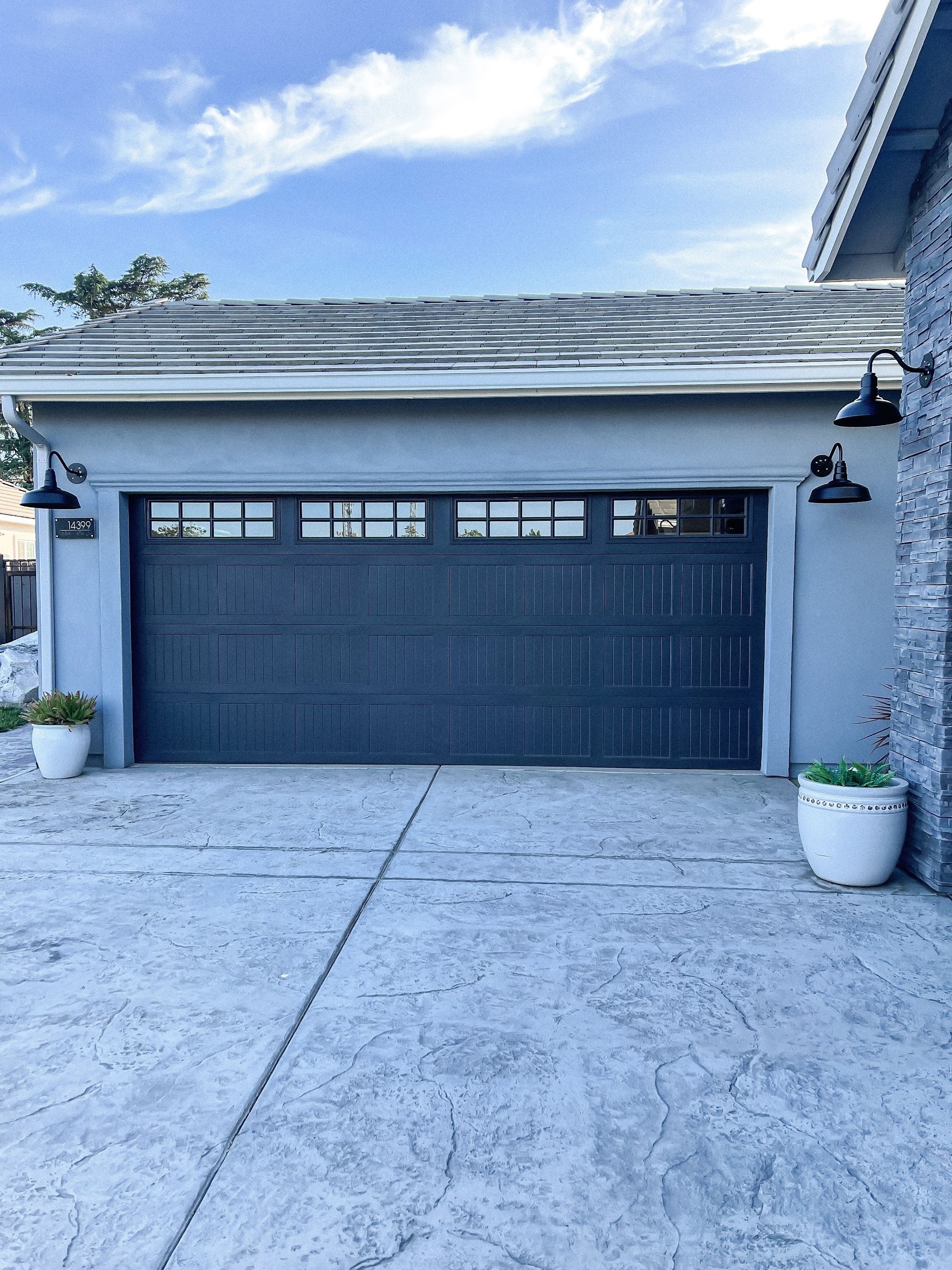 The Redondo
The Redondo is a 20" dome that screams large and fabulous. It is the largest barn light in the collection and brings life/light to your garages, barns and the roof peaks of your estate. Recommended to be installed 15 feet off the ground, this fixture serves illumination on a sleek platter.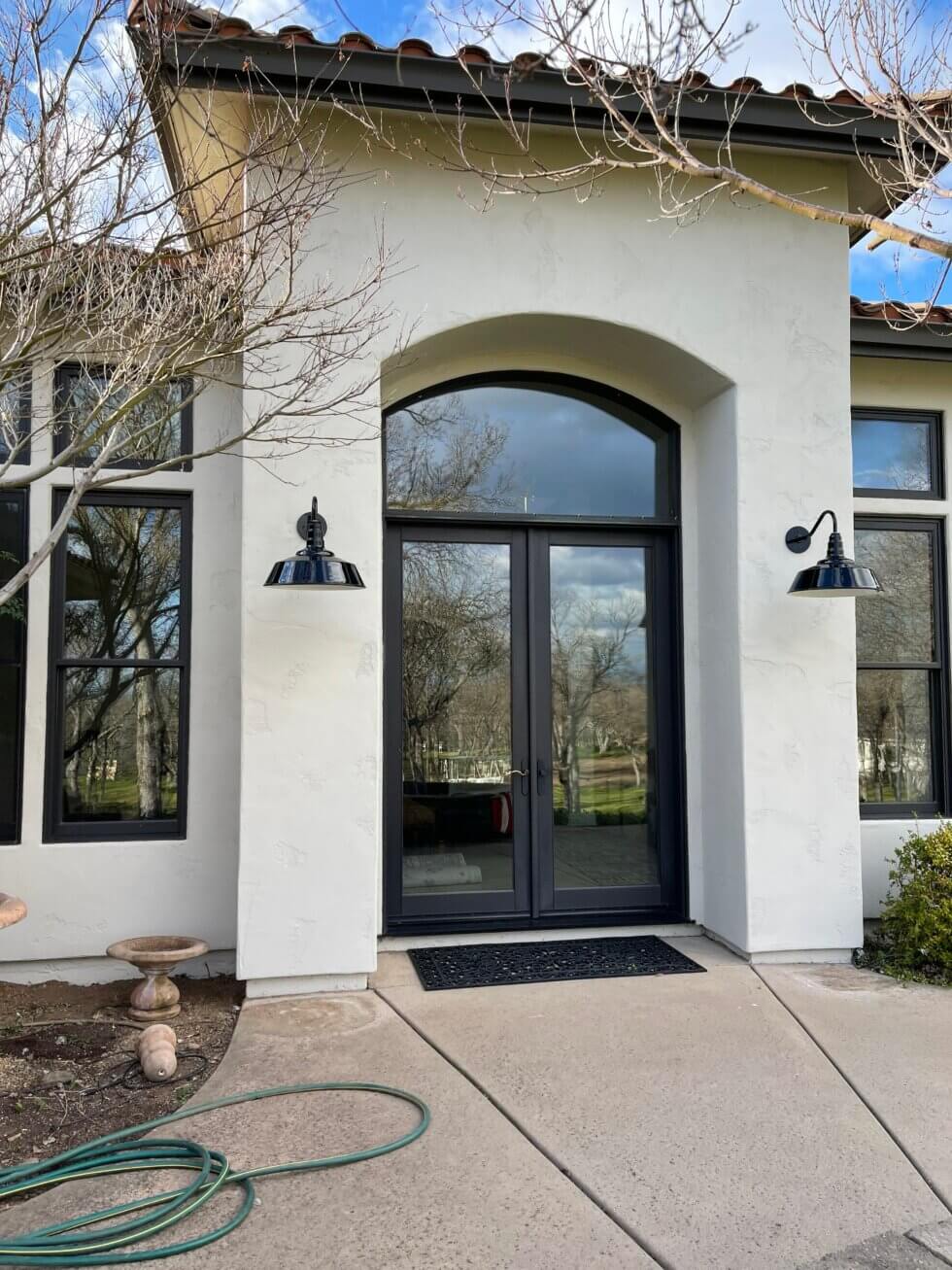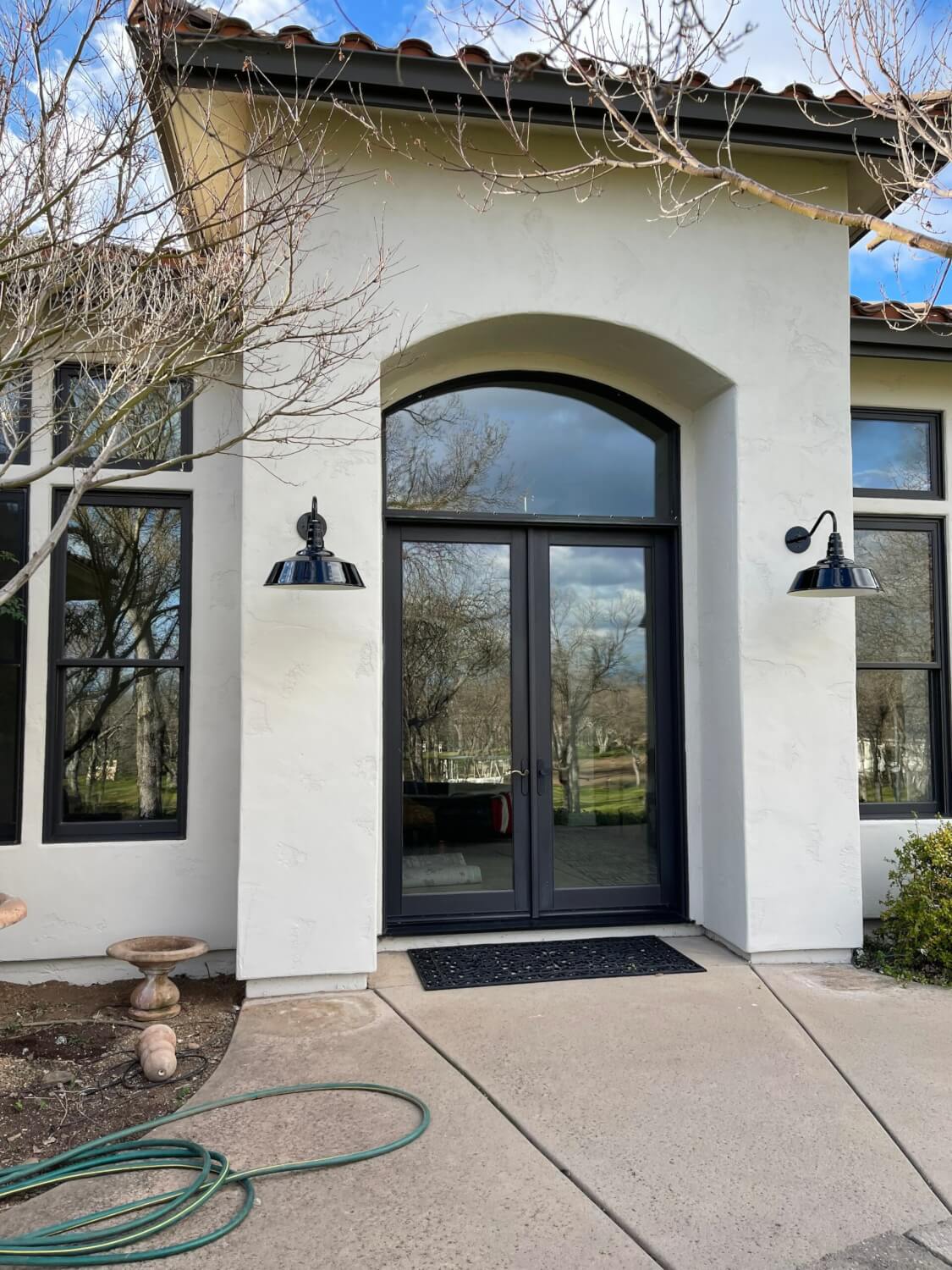 The Westchester
Looking to craft an outdoor space that embodies the modern farmhouse pizzazz? The Westchester is a highly recommended pick. Constructed in a 12" dome and a polished finish, you can install this fixture on your porch, garden, patio and wherever you see fit.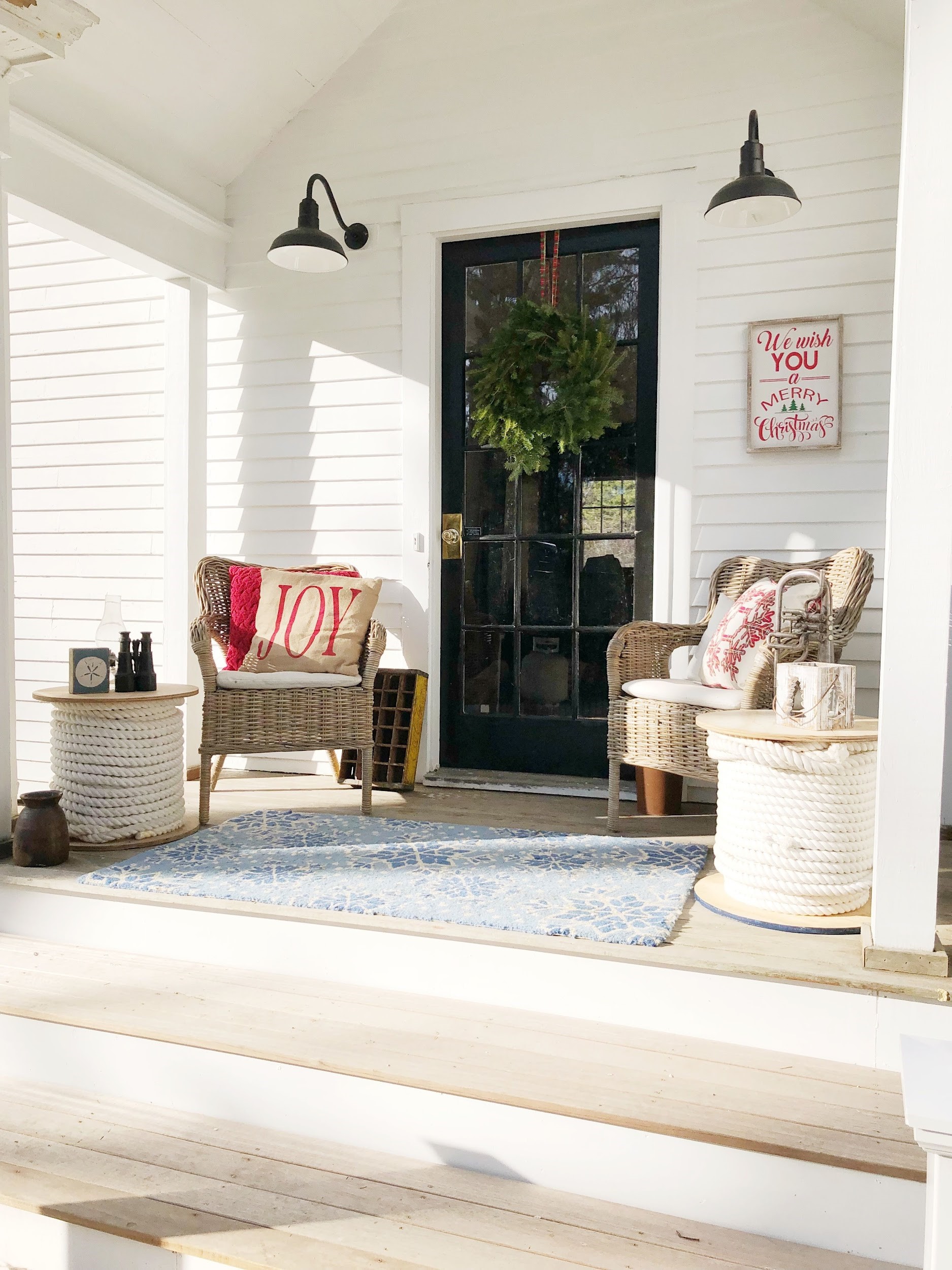 Pendant Farmhouse Lights
Pendant farmhouse lights are another popular choice of outdoor barn lights. Pendant lights add visual interest to porches and other outdoor spaces. They are typically outfitted with smaller shades than gooseneck lights and bring an industrial chic feel to a space. Let's explore some pendant ceiling lights that you can leverage for your farmhouse-centric outdoor decor.
The El Segundo
The El Segundo pendant light symbolizes farmhouse grandeur in the size of a large mixing bowl. It is engineered with a 12" dome and a rigid galvanized stem. You can have it customized for any outdoor spot in your home — We can powder coat the stem to complement the shade you have in mind or provide a black or white cord per request.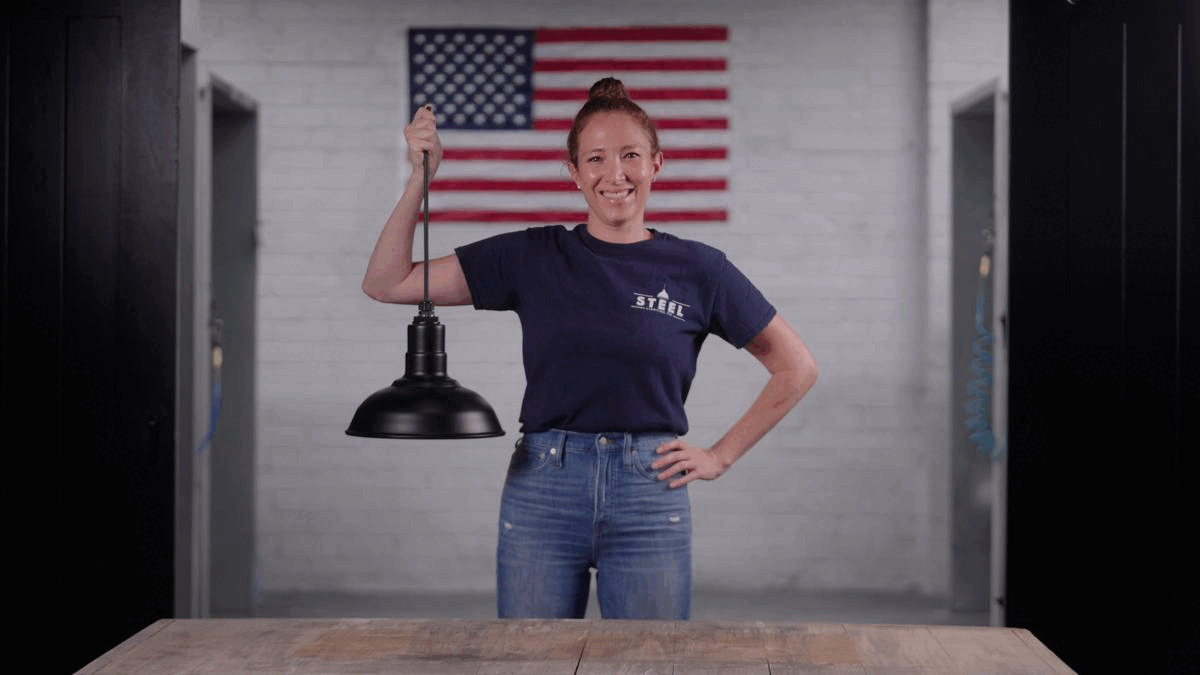 The Eagle Rock
Finding the ideal farmhouse-targeted fixture for workshops and garages can prove challenging. However, the Eagle Rock pendant is to the rescue. This fixture is a vision in a 16" dome and lends a funky touch to any space it encounters. The spectacular fusion of mid-century flair and barn house elegance makes this fixture truly special.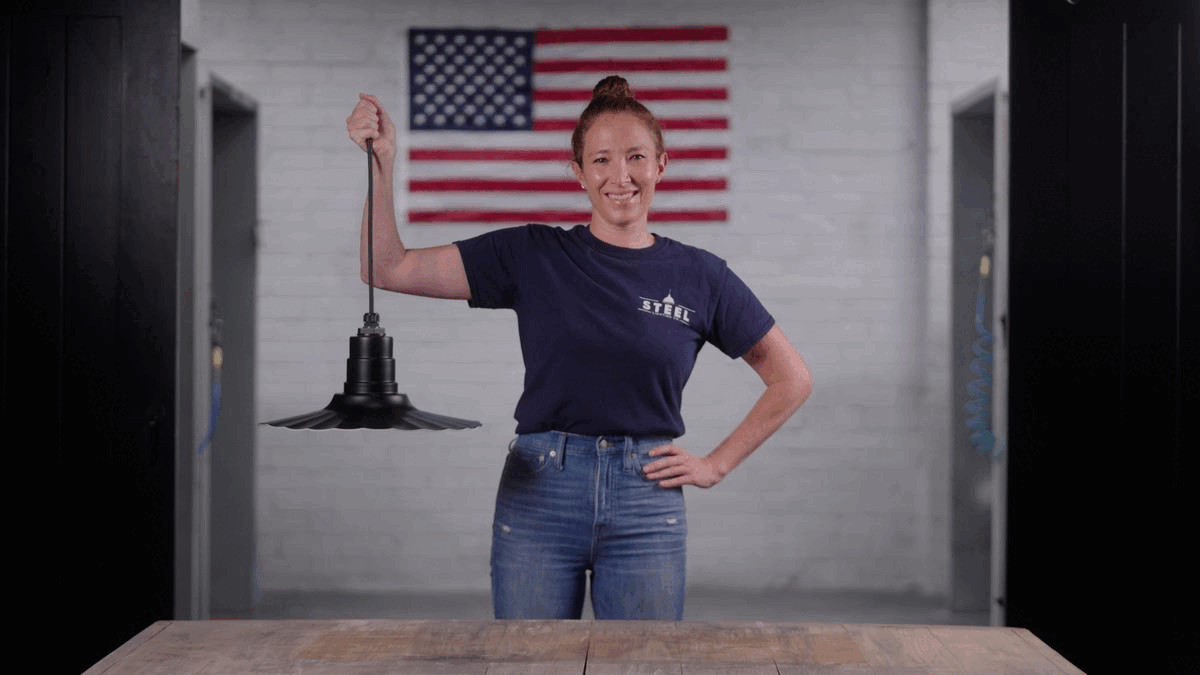 The Manhattan
Manhattan owns its spot as our largest industrial pendant light. It serves ample character and has an unforgettable presence. You can outfit your outdoor space with this larger-than-life 20" dome for the ultimate farmhouse experience. In addition, it is as sturdy as they come, and as always, you can customize it to your preference.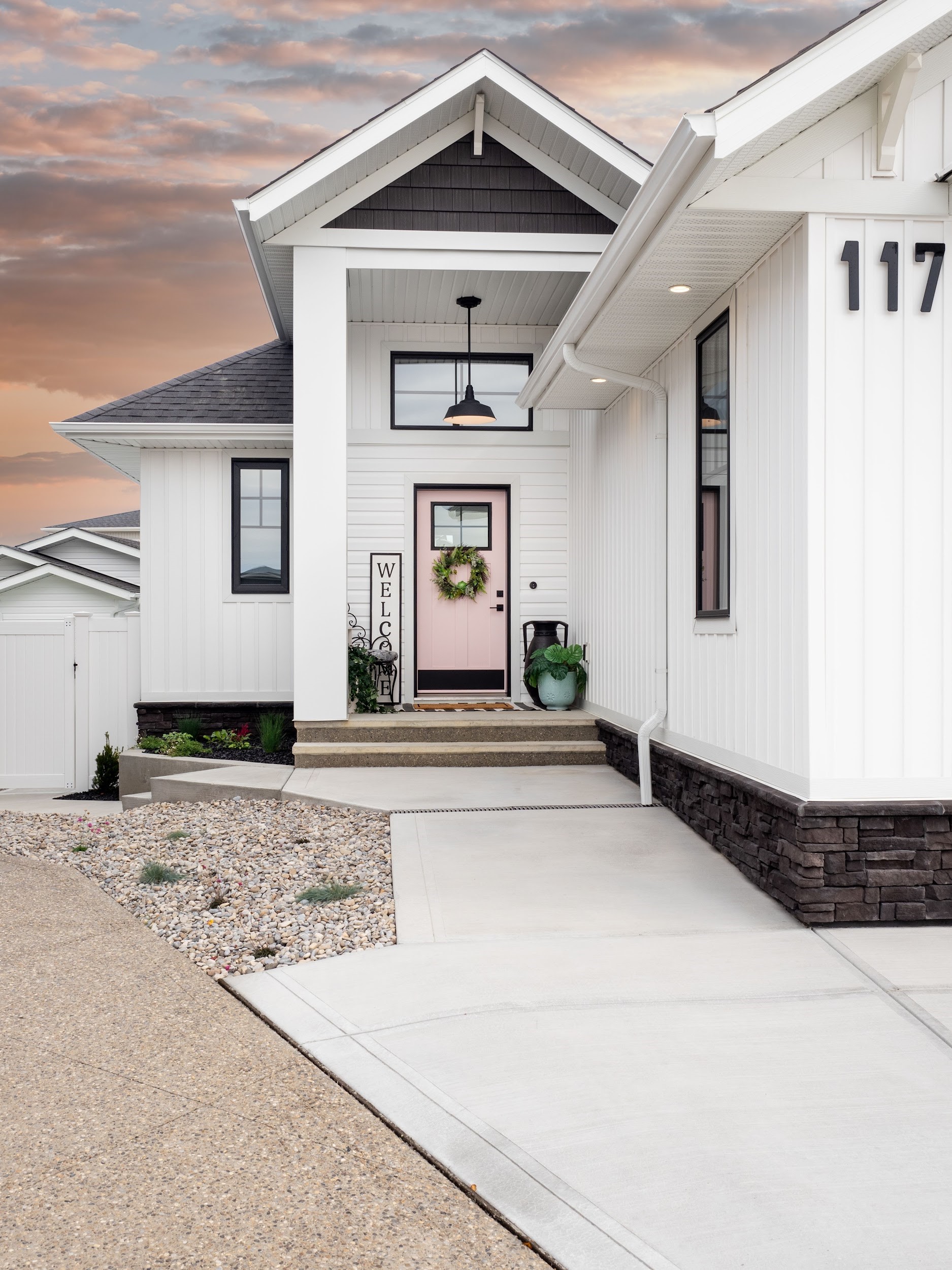 Galvanized Steel
If you'd like a more industrial look to support your farmhouse style, consider outdoor barn lights made of galvanized steel. Galvanized steel has a long-standing reputation for being sturdy, durable and functional. Also, It has a unique industrial look and feels that will make any farmhouse-centric space the cynosure of all eyes. They pair beautifully with farmhouse aesthetics and give excellent value for money.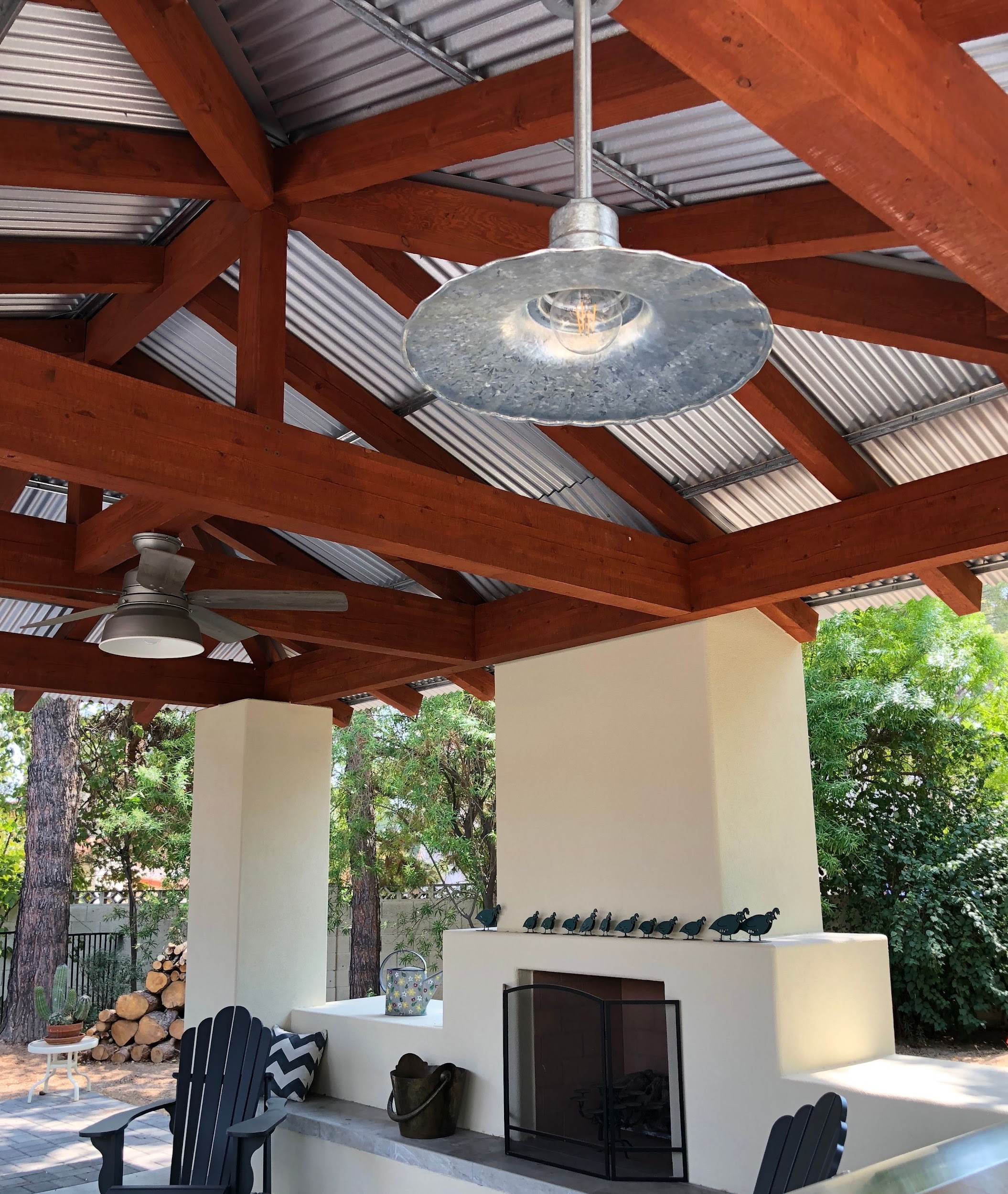 Most of our outdoor barn lights are available in galvanized steel, including the Gardena, Redondo, Westchester, Highland Park, and Venice among others.
Brass Barn Lights
For outdoor barn lights that bring to mind a traditional look, consider fixtures that are crafted out of brass or copper. Steel lighting's brass barn lights are a testament to this fact. They incorporate a blend of industrial, rustic and modern elements that will make any outdoor spot pop. The stripped-down metallic look of our brass barn lights lends a retro vibe to your farmhouse vision. Your porch, patio or store signage deserves this one-of-a-kind addition.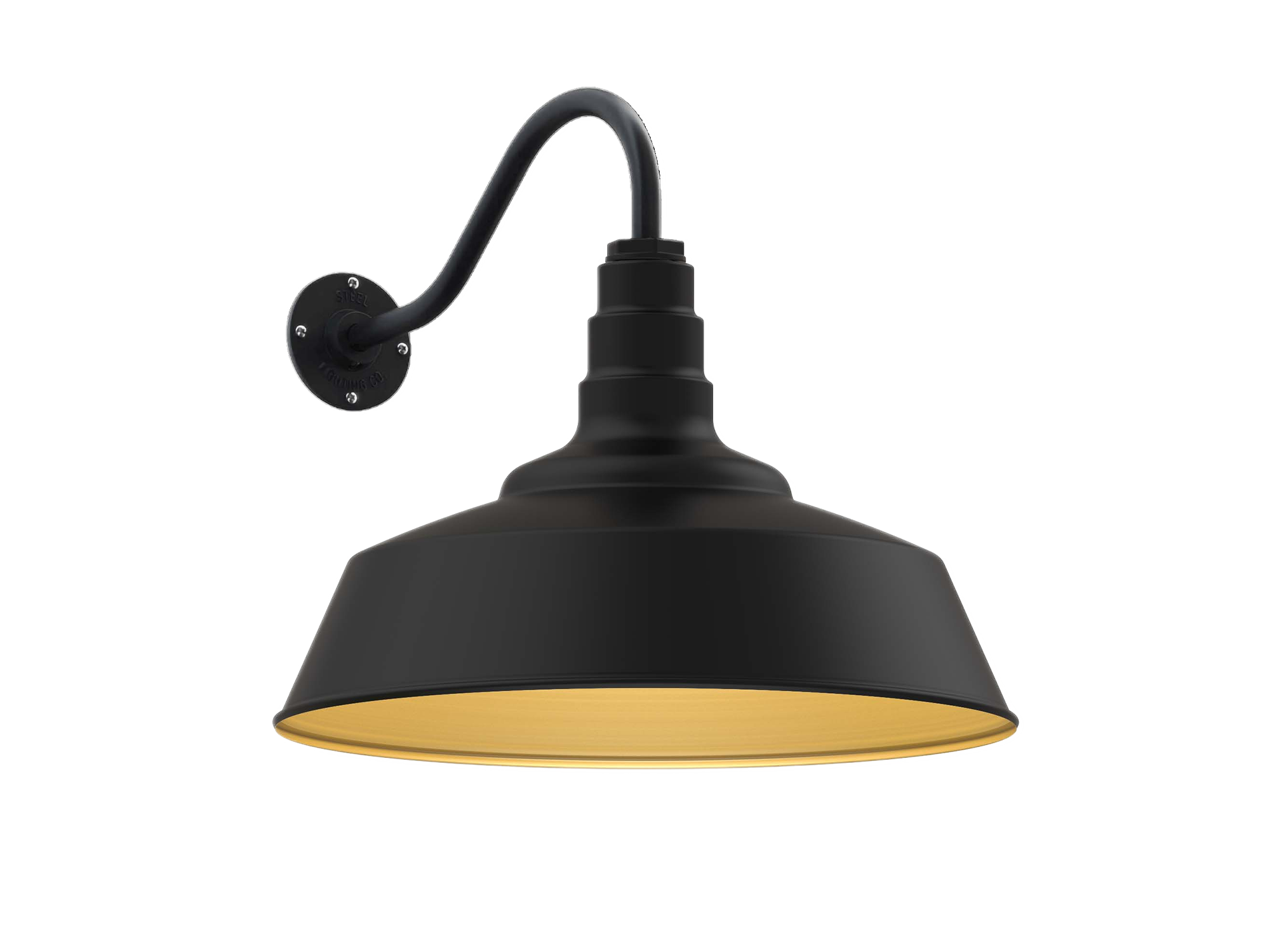 The majority of our outdoor barn lights are available in brass finishing, including the Gardena, Redondo, Westchester, Hawthorne and the Highland Park.
Choose Carefully
In addition to style and material, it is super important to consider the size and placement of the fixture. For instance, if you opt for a gooseneck light, make sure you position it at the right height and angle for optimum illumination. Furthermore, pendant fixtures should be suspended at the ideal height to provide sufficient illumination without obstructing essential visuals.
A good rule of thumb is to choose a size that is proportional to your outdoor space — Small light fixtures can get lost in large spaces, while large fixtures can overpower a small space. As such, you should carefully measure the outdoor area so you can choose a fixture that fits well and provides the right lighting for the space.
In a Nutshell
Outdoor barn lights incorporate style and function into outdoor living spaces. Whether you want a touch of industrial, galvanized or rustic, you are sure to find farmhouse-focused barn lights that fit the bill. Ensure to choose the right size and adhere to installation instructions for a hitch-free experience!