The old meets the new in this eye-opening article! Explore the appeal of rustic light fixtures in contemporary spaces and learn innovative ways to make the most of this powerful combination.
Rustic but Timeless
While lighting trends continually evolve, rustic light fixtures remain a prized classic. From chic urban lofts to stunning penthouses to cozy cabins, the inclusion of vintage-inspired lighting amplifies modern spaces' visual and functional power.
Rustic light fixtures tie all the elements in a space together and transport the mind to a sweet nostalgic past. The blend of the old and new creates a timeless and memorable ambiance. Walking into such spaces instantly calms the mind, draws the eye, and uplifts the spirit.
If there's something "off" about your contemporary home design, despite your best efforts, consider installing rustic light fixtures. These gems from the past brighten the present and illuminate the future. And your home will feel more lived-in and loved than ever. Read on, and let's help you curate the perfect fusion of old-world charm and new-age magnetism through timeless fixtures that serve allure and functionality on a luminous platter.
Finding the Best Rustic Light Fixtures
Finding the right rustic fixtures that bring your vision to "light" is the most crucial aspect of this undertaking. The lighting industry is overflowing with various antique lights in different shapes, sizes, shades, and colors — and selecting the ones that fit your design scheme and satisfy your tastes is imperative. Here are  popular options that promise to give you a good run for your money :
Gooseneck Lights
The gooseneck light is a rare beauty from the treasures of the ancient. As the name implies, this time-defying rustic fixture features a peculiar mount reminiscent of a goose's neck. The shade is attached to a curved arm, giving it the so-named silhouette. Regarding rustic light fixtures, the gooseneck light is a master stroke. It is neither overwhelming nor underwhelming but blends beautifully into design schemes — bringing each element together to deliver a cohesive ambiance. It is suitable for both interior and exterior spaces and is long-lasting.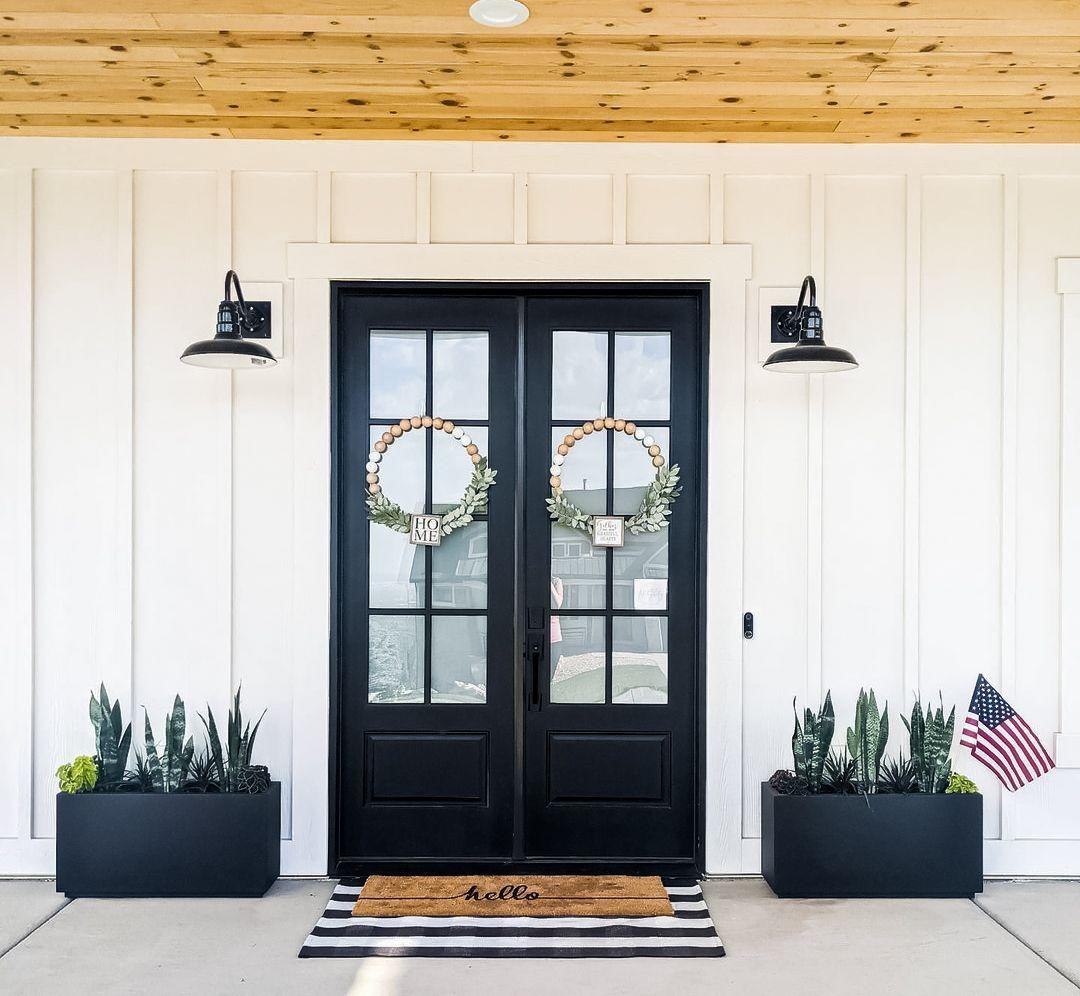 You can install gooseneck lights wherever you deem fitting. But note that these fixtures are wall-mounted so you can install them from the ceiling. Outdoor applications include barns, porches, garages, sidewalks, and gardens, while indoor applications include kitchens, living rooms, bathrooms, laundry rooms, and bedrooms. They are also suitable for both commercial and residential applications.
Popular Picks —  The Redondo, The Highland Park, and the Topanga.
Barn Lights
One could argue that the advent of rustic light fixtures started with barn lighting. In ancient times, barn lights were installed in barns primarily for visibility and security purposes. But as civilization descended, these rustic lights were transformed into innovative lighting fixtures for all spaces and purposes. Barn lights have been repurposed today to serve modern spaces without losing their old-world attraction. These fixtures are a fascinating synthesis of past and present lighting. There are many forms of barn lighting, including gooseneck lights (mentioned above).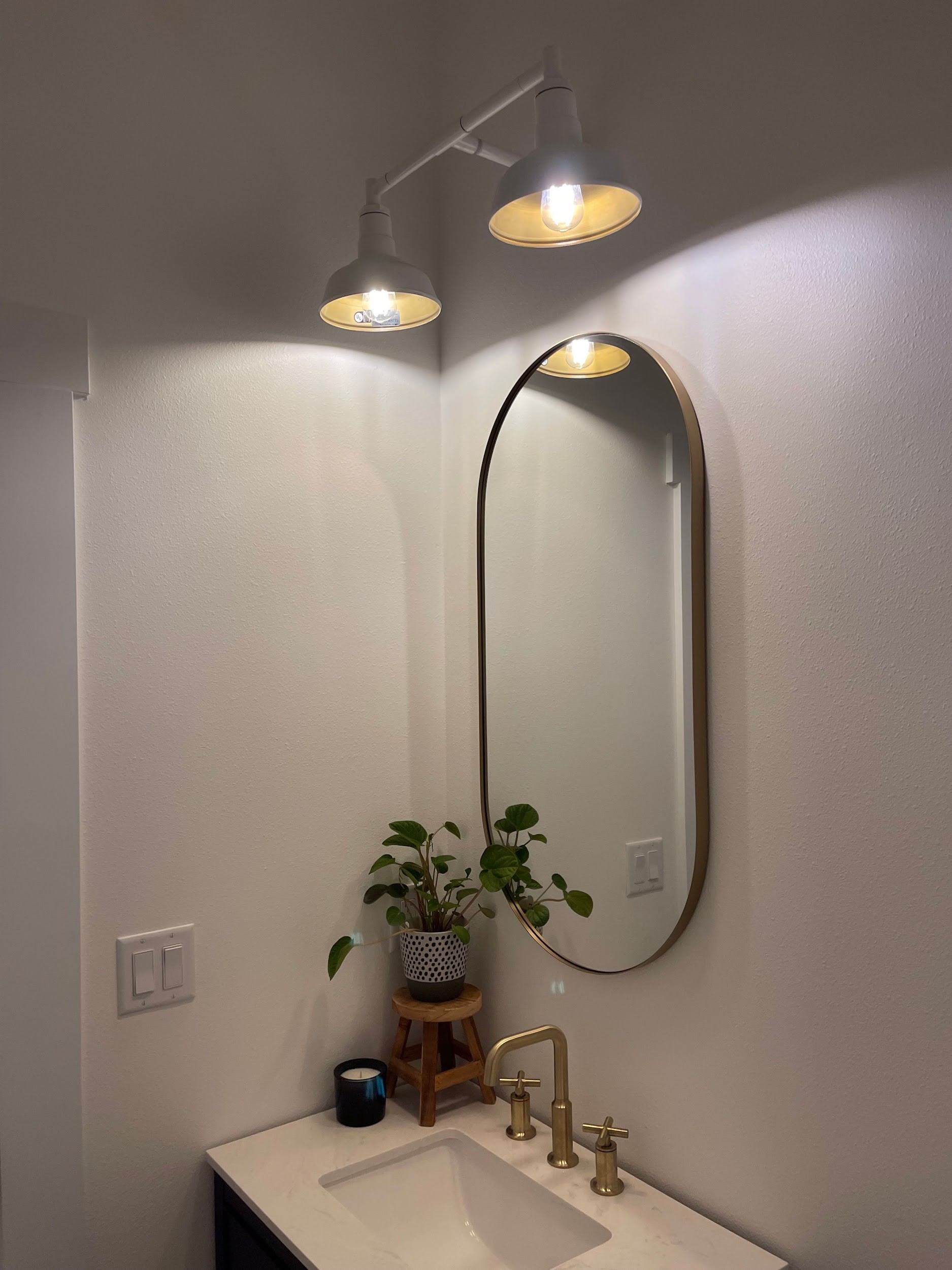 Generally, barn lights sport a distinct, down-ward, wide shade affixed to several mount options, including gooseneck, straight arm, and upward-sloping mounts. One would assume that their ancient disposition is a mismatch for modern spaces, but these enduring light fixtures have proved otherwise. While they are not a one-size-fits-all approach to lighting, they are as versatile as can be.
Popular Picks —  The Hawthorne, The Gardena, and the Lawndale.
Rustic Pendants
Rustic pendants are another reincarnation of barn lights — but this time, they hang from the ceiling rather than the wall. These fixtures are engineered with solid and flexible stems that keep them secured to the top. Rustic pendant lights are visually arresting and are perfect for contemporary spaces.
They offer a range of lighting functions, from task to ambient to accent lighting. Because of their peculiar design, these rustic light fixtures are installed in indoor spaces. They are only used outdoors with a sloping gradient or ceiling to house the suspended chord.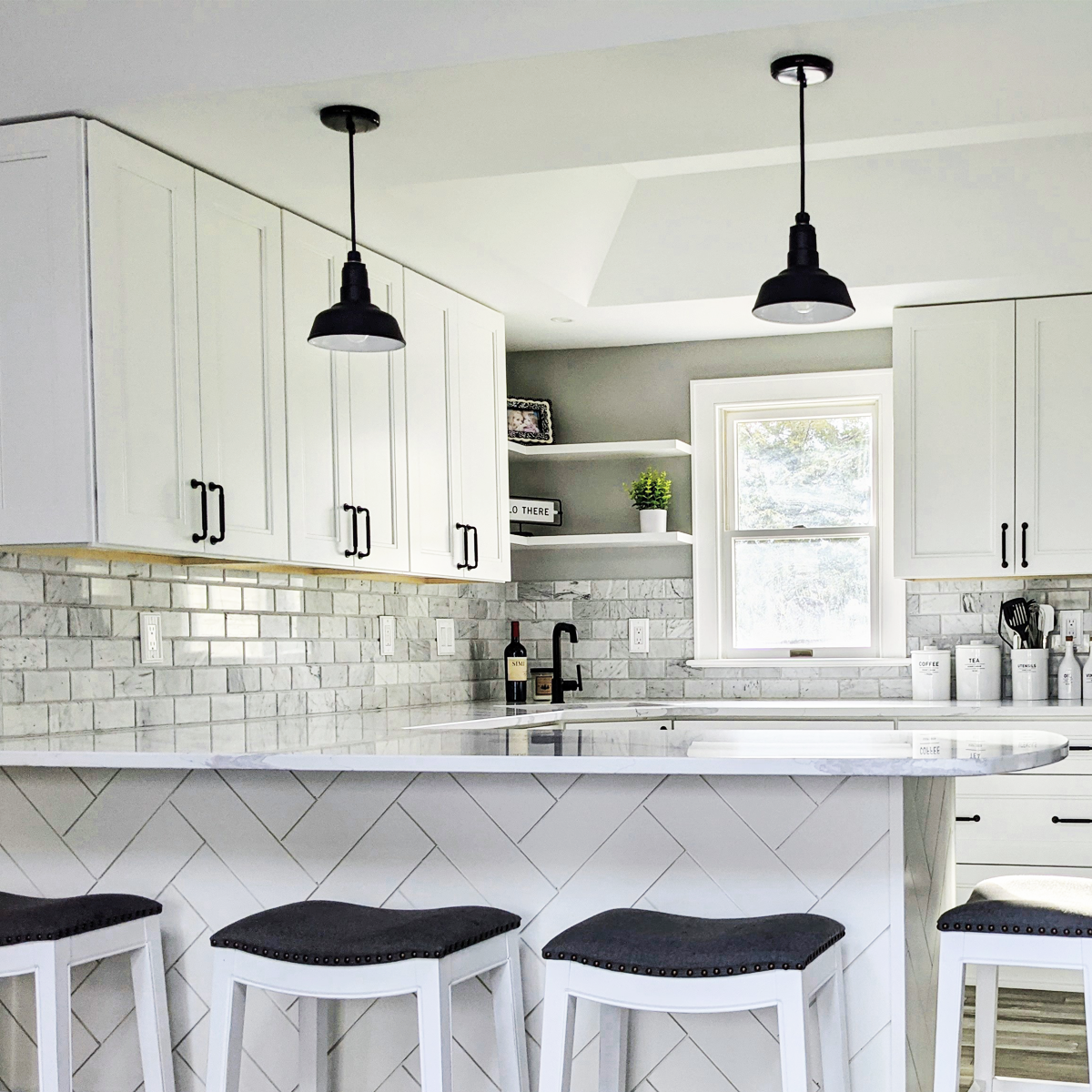 You can install rustic pendants in commercial and residential spaces ranging from kitchens, kitchen islands, dining rooms, and any ceiling-equipped space. Also, you can combine rustic pendants with other forms of lighting for a well-rounded ambiance.
Popular Picks — The Carson, The Melrose, and The Inglewood.
Tips for Incorporating Rustic Light Fixtures into Modern Spaces
Follow these tips and make the most of rustic light fixtures for your contemporary space :
1. Mix and Match
Don't hesitate to combine rustic light fixtures and modern design elements to create an eclectic look. For instance, you can pair a gooseneck light with a sleek accent chair or a statement table lamp. For a truly unique look, you can add some rustic elements to the mix, such as rattan chairs or vintage tables.
2. Use as a Focal Point
Anything can be the focal point in your design scheme, but using rustic light fixtures as the center stage can be game-changing. Pendant barn lights are especially significant as focal points. Hang above your kitchen island or kitchen sink for that striking effect.
3. Don't go Overboard
While you are encouraged to mix, match, and experiment to your heart's content, be careful not to overdo it. The best looks are often simple and clutter-free. If your rustic light fixtures are the hallmark of your space, then keep other design elements simple. But if your furniture is already bold and bright, downplay the sharpness with a simple rustic light fixture.
4. Incorporate Natural Materials
When decorating your modern space with rustic light fixtures in mind, consider including natural materials such as wood, stone, or metal. These natural elements can add more warmth and texture to the overall design. For example, a wooden center table, a stone fireplace, or a wrought iron dining chair can make a huge difference!
Final Words
Incorporating rustic light fixtures into your modern space is one of the best lighting and design decisions for homeowners and interior decorators. There's just something about old-world charm combined with new-age magnetism that defies definition —  It has to be tried to be believed!