Lighting for the Living Room: A Guide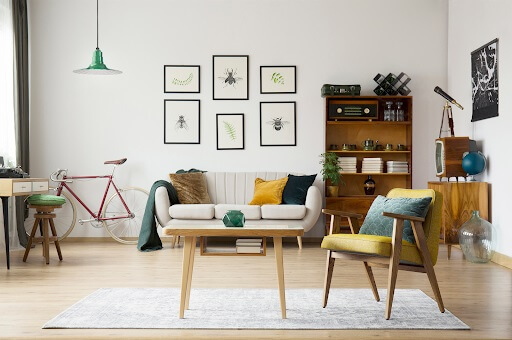 It's kind of a funny thing with living rooms; often, they're so commonly used that it seems a bit of a joke to talk about them at all. And yet, given their status as the most used room in the house, next to the kitchen, it seems almost crazy not to talk about them. 
The reason the living room is the most used space in the house after the kitchen comes down simply to the level of versatility a living room provides. There is none of that stuffiness and formality of the dining room and no sense of utility and efficiency of a kitchen. 
No, the living room is a space between spaces, a place for relaxing in various forms, and it's those very forms that dictate the nature of the room itself. 
You could almost say it's symbiotic. 
As a result, the living room has various ways that it can be lit depending on how the room is used. Are you using your living room to watch the television? Or perhaps to read a good book? Maybe you're using your living room as a place to entertain guests.
Consequently, it pays to put some forethought into the lighting of your living room and consider how space can be enhanced with some well-placed lights. 
A Space for the Big Screen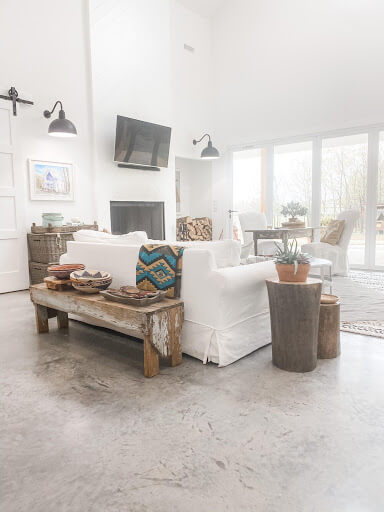 With the advent of modern technology providing us all with the latest large-screen television screens that have incredible detail packed into their ever-increasing resolutions, lighting in a living room seems even more difficult to really quantify, particularly when you have a large enough screen in your home. 
From an ambient lighting perspective, going with some neat, dimmable ceiling lights is a great option and having something that can adapt to the needs of your viewing pleasure is critical. 
Similarly, going big with your lights is a good idea as this allows a large surface area to be covered efficiently, as this isn't space where you're going to be completing any complicated tasks beyond trying to find the remote, investing in specific task lighting isn't going to be important. 
If you're looking to create a specific vibe with some accent lighting, then we'd recommend you avoid that, as any accent lighting can be a pain in the butt when they start to create a glare on your tv screen. 
For us, we'd always recommend our own Carson ceiling light. As one of our larger models, this light provides the kind of coverage that will keep any tv room happy and make sure your remote, snacks or spare cables don't go missing. 
If you're looking for something smaller, then we'd also happily recommend our awesome Hollywood Bowl wall light, which, while slightly smaller, has the perfect combination of style and substance to be amazing in a TV-oriented living room when used in multiples. 
A Quiet Reading Nook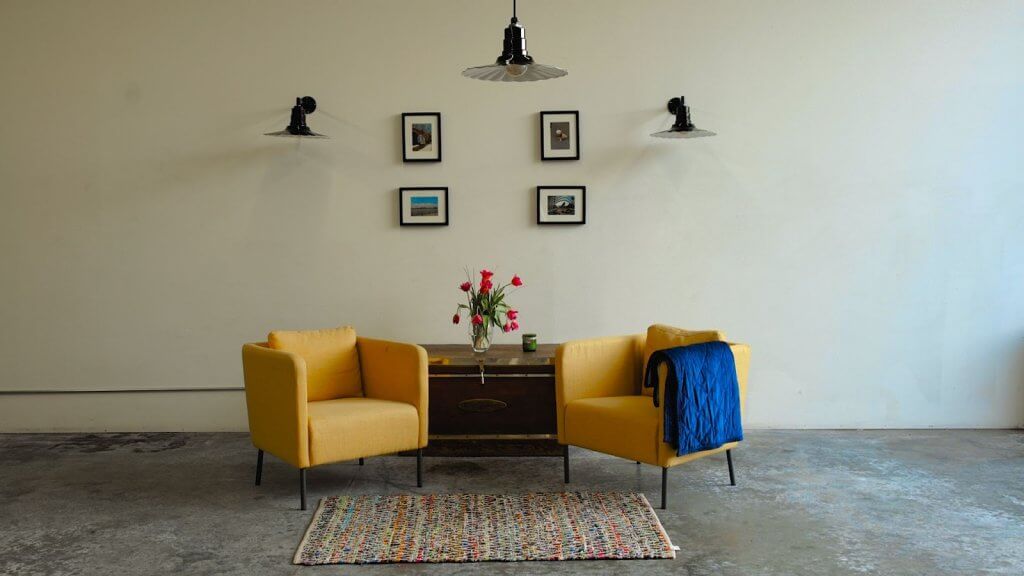 Of course, the living room isn't just about the tv. For many, it's about having the ultimate comfy place to settle down with a good book and get lost in the pages. 
Ambient lighting is still going to be needed in this type of space, and having something that can provide that important 'base layer' of light is going to be a huge assistance to keeping track of books when they're lying around on coffee tables or side tables when not in use. 
However, unlike the tv orientated living room, task lighting in a reading room is massively important. Reading lamps for both the floor and table are essential. Similarly, if you have a specific reading nook next to a wall, a neat wall-mounted fixture can be a great way to achieve the type of lighting you're looking for. 
The goal with good reading lighting is to go light enough to brighten a page, but not so bright that it strains your eyes to see the print. 
If you are looking to make a statement with your bookshelves or create a space with a specific mood, creating some accent lighting can be a great way to turn a space into a series of interesting views that complete a good reading space. 
In this case, smaller lights, such as our own Highland Park wall-mounted steel light, can be a huge help. These lights find the perfect balance and provide a stunning amount of light for their size without drowning out space with light at the same time. 
Even better, our own wall-mounted lights can also provide a touch of accent lighting with their own flair, enjoying a choice of neck options that completely change the effect you're looking to achieve. 
A Place to Entertain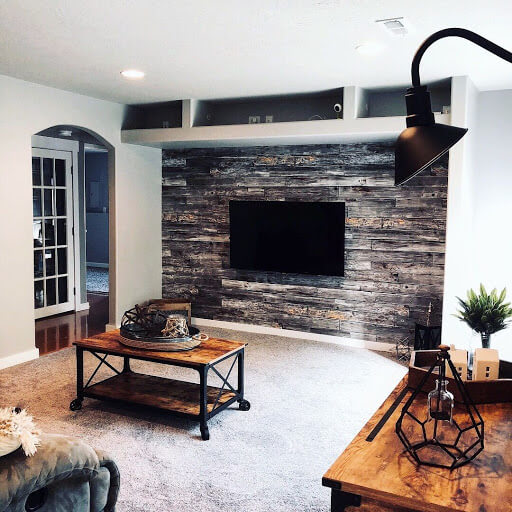 There's nothing better for the social butterflies of the world than being the ultimate host, and part of that title is about ensuring you have the best space for guests to chill out. Part of creating that ultimate space is achieving the right kind of lighting to set the mood. 
It should go without saying that ambient lighting is the first step of any lighting setup worth it's salt. Ambient lighting is crucial to setting up the foundation of the light and mood of a given room. In the living room, the need for a solid base layer is all the more crucial. 
Just about any option is available in this instance. However, there is a lot to be said for the humble ceiling light, which, when chosen carefully, can provide the sort of coverage that will suit any social gathering. 
When it comes to task lighting, there is much less emphasis as this form of a living room will be centered around accomplishing an attention heavy task. 
Instead, an entertaining living room will be centered around social engagement, which benefits far more from effective accent lighting as a result. Layering your foundation of ambient ceiling lighting with a few smaller accent lights can be a huge difference-maker when defining your entertainment space's mood and comfort.