Industrial Lighting Trends for 2021
While we do mention the terms "barn-style" and "farmhouse-style" a lot at Steel Lighting Co, the truth is that you don't have to have a farm-style home to take advantage of our fixtures. Similarly, industrial styles and trends don't have to limit your choices either. Not all of us live in a New York Loft, so you don't have to live in one to take advantage of the best Steel Lighting Co. has to offer!
What exactly makes something industrial? Well, in most design circles, industrial interiors are designed to emphasize the materials they're made with. Exposed air ducts, pipes, and bare concrete walls are desirable, and most of the style originated from converted warehouses in the New England area. As a result, the conventions of industrial design are fraught with design cues from early-century New York architecture and style. 
In this blog, we're going to explore these conventions and show how they can be applied to the decor of your home using steel barn-style lighting fixtures. If you already have an industrial-style home but are looking for tips and recommendations for light fixtures and the best way to approach your lighting design, then you've come to the right place as well!
So, read on, and discover what steel farmhouse lighting can do to create or enhance an industrial-style home!
Defining The Industry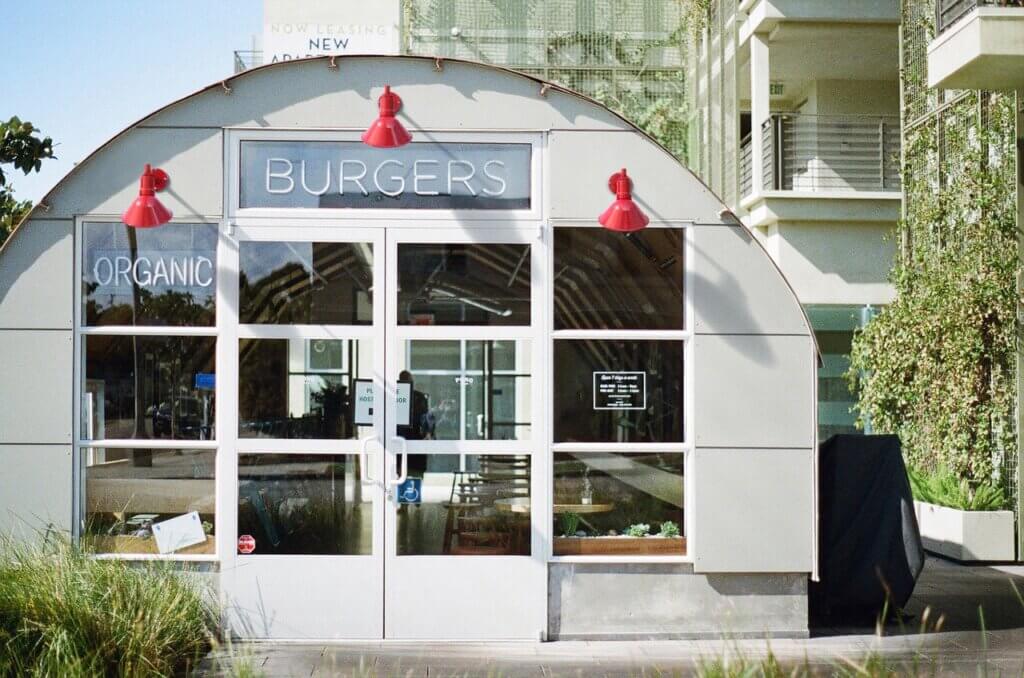 As previously stated, the basic concept of industrial design is to embrace the materials of your home as much as possible. Industrial-style homes are all about reveling in the craftsmanship and visual strength of your design. Materials such as glass, bare concrete, black powder-coated steel, and intricate brickwork are the backbone of this style. 
In its purest form, industrial-style interiors showcase the form and function of your home by laying bare its inner workings. Exposed pipes, support beams, steel ceiling rafters, and encroaching air-ducts are treated as features and not something to hide away. 
In this way, the true beauty of industrial design lies in merging as many textures and natural colors as possible, with each piece of the house being treated as an equally important addition to the home. 
Did You Just Mention Powder-Coating? 
Yeah, we did just mention powder-coating. There's a good reason for that too, as a technique based in the commercial and industrial sectors, there's nothing more appropriate for an industrial-style home than a powder-coated fixture. 
Powder-coating lives up to the ideals of the industrial style in multiples ways. For one, it's arguably the strongest form of paint and protection for your light you can get. This strength leans a lot into the philosophy of industrial decor, with strong materials being prioritized over more delicate materials. 
Second, powder-coating can be a huge asset for those that want to pop some color into the home. We'll admit it, while industrial-style decors often want to have lots of colors, the reality is that most homes suffer from a lack of adventure. Powder-coating your fixtures can go a long way to enhancing your home by adding pops of color to a potentially dull space. 
Powder-coating at Steel Lighting Co. is a pretty great way to get the most out of your wall or ceiling fixtures. We have a range of different colors available and can create a custom color based on your specific needs, making getting the right color a hassle-free process. 
Time To Galvanize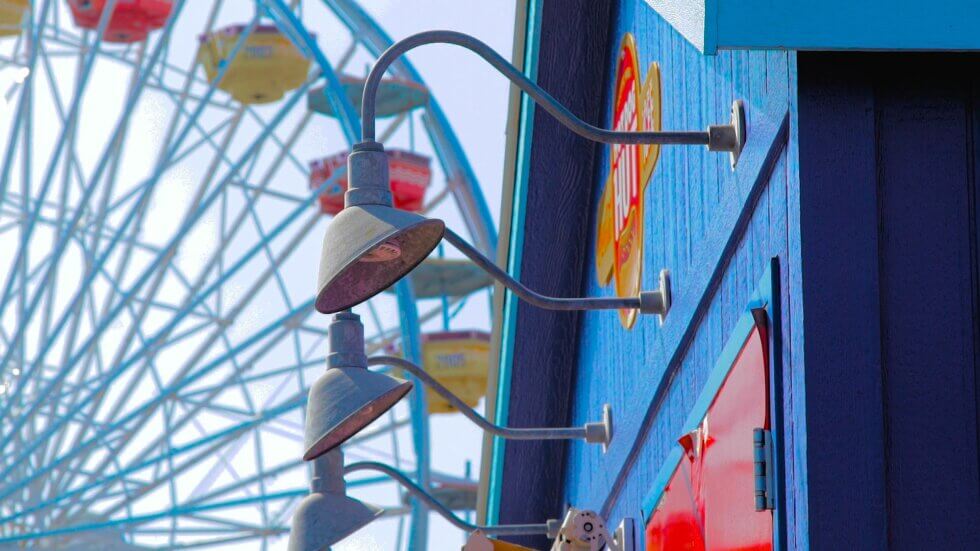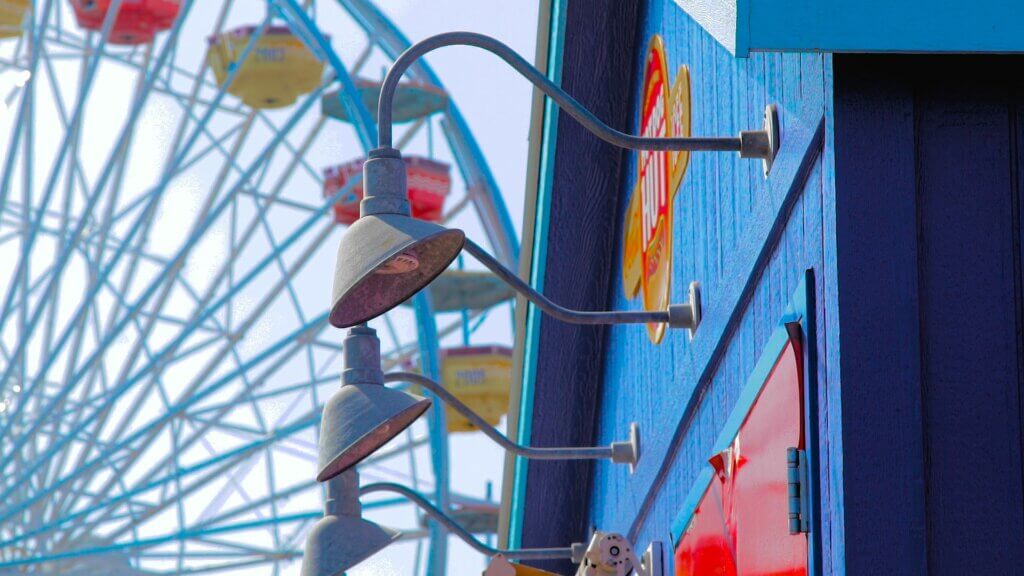 However, if you're thinking about sticking with an established palette, then going for a galvanized finish can be a great way to enhance your home while still adhering to the ethos of industrial-style decor. 
Put simply; galvanizing is the process of applying a protective coating, usually zinc, to steel or iron to extend its durability. Zinc, as a metal, is a very responsive material when exposed to moisture in the air and so oxidizes reasonably quickly. However, this oxidized form of the zinc coating, known as chromate, is highly durable and does not suffer the usual drawbacks associated with metal surfaces, such as rust and other forms of corrosion. 
In addition to the added durability, galvanized coatings also have a fantastic aesthetic value. The zin coating leaves behind a brilliantly shiny grey finish that looks right at home in any industrial or urban space and allows your fixture to take on a more subtle and sophisticated role in your overall decor. 
Go Big or Go Home
If we're honest, the most significant appeal of an industrial-style home is the ability to get wild with your lighting fixtures. As a result of their warehouse origins, industrial-style homes usually feature very high walls and ceilings in their design. This makes for an impressive and expansive style of home with plenty of options being made available. 
In the case of steel lighting fixtures, there's really only one way to go and that's big. Like BIG. Your lights need to cover a lot of ground quickly because if they don't, then you might be left with a cavernous and unwelcoming space. 
If you're looking to go big, then barn-style steel lighting is the ultimate solution. Case in point: our mighty Manhattan ceiling light. This mammoth steel light is the ultimate example of what can be achieved with farmhouse lighting. As the most giant light in our catalog, the Manhattan is perfect for high ceilings, doing its best work from a height of approximately 15ft. When used in multiples, these lights can create a fantastic blanket of ambient light that makes any space feel bright and secure. 
Coincidently, the Manhattan is usually recommended for commercial or factory spaces. However, the joys of industrial decor are the ability to take the best from commercial and industrial sectors and apply those features in your home. 
That's it for our guide on the latest lighting trends for industrial-style homes! However, if you'd like to know more about how steel barn-style lighting can make your home experience all the better, then contact our friendly team at Steel Lighting Co., our friendly team of experts would be more than happy to give some advice and recommendations on what kind of steel barn light can best suit your needs.