Our Characters is our opportunity to feature the most valuable people in our business…you! While we take great pride in the product we make, it is nothing without the spaces that Our Characters are creating.
Tell us a bit about yourself!
Hi! My name is Haley and I am a LEO wife, mom of two precious boys (Beckham and Jack), and I'm a full time home health occupational therapist. Family is my absolute joy in life. We just moved into a new home for us, built in 1995. We have been slowly renovating each space and making this house a home. Our style is definitely modern farmhouse with a simplistic look. Our hill is referred to as "Hallelujah Hill" because a church used to sit here. We have a "Hallelujah Hill" plaque on the outside of our home as somewhat of a historic symbol left from the original owners.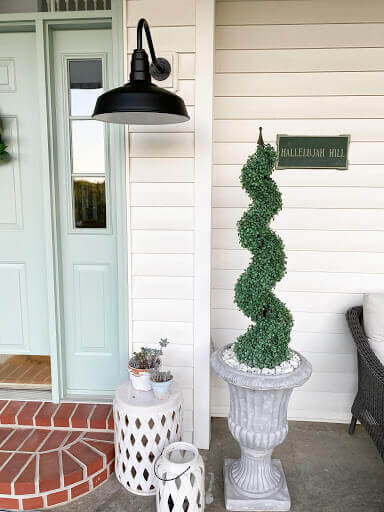 Where were you raised?
I was raised in Marble Hill, Missouri. After high school I moved to St. Louis for 5 years of college to pursue a masters degree in occupational therapy. I then moved to Jackson, Missouri when I got married. This was about 30 minutes from where I grew up. Full circle, we just moved back to my hometown after having our second son. We are now a hop, skip, and a jump away from my parents house. I always remember swooning over the white house on the hill when I was a little girl, and now I get to call it my own!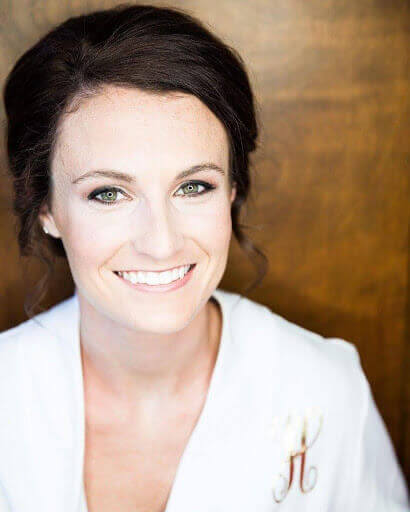 How many kids/family members do you have, and do they help you with DIY projects?
I have two sons who are the lights of my life. Beckham is 2 and Jack is 5 months old. They are still too young to help with all of our renovations, but they sure do make it interesting! Renovating with two littles is challenging, so sometimes we just have to laugh and remind ourselves these are the good old days! My husband helps with all of our DIYs. Without him and his handy work, I'd be a ship without a sail! He has put blood, sweat, and tears into our new home. I love the example he is setting for our boys and I'm so thankful they get to grow up seeing hard work come to life!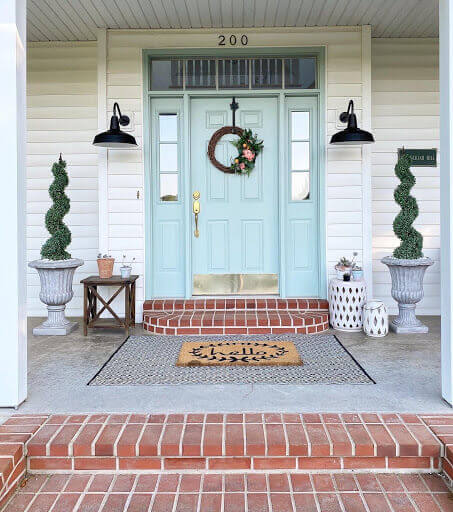 What's your biggest driving force for inspiration?
My mom and her home has always been a driving force for me. She is the most talented woman I know. Her and my dad seem to know something about everything as far as home decor and DIYs. I love to use her style as inspiration, and then simplify. Our style is modern farmhouse with very simple, but bold details. We like a clean, uncluttered look with focal pieces that make a statement.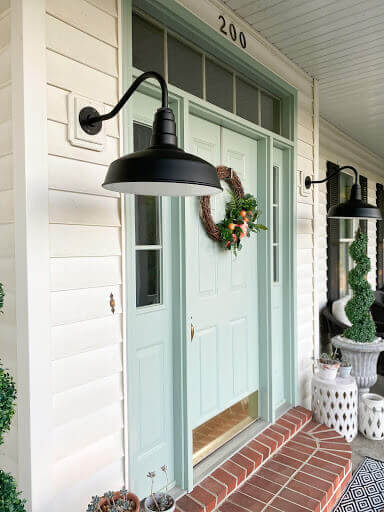 What's your favorite Steel Lighting Co. Light?
Our favorite Steel Lighting Co. Light is the Gardena with a 16" Gooseneck in Matte Black. We have a white exterior and we knew choosing a black matte light would be the perfect touch for contrast. It makes a bold statement and can be clearly seen from the road. The gooseneck feature is unique and adds so much character to our historic hill.