Your modern home office is as stylish and functional as you make it! Modern farmhouse light fixtures can transform your workspace from a bland setting to a stunning and productive haven. Explore the best lighting options to illuminate your workspace and boost productivity. You will also find all the inspiration and tips to balance lighting aesthetics and practicality in your workroom.
Lighting the Home Office
Remote work, work-from-home, and other flexible working arrangements have gained popularity in recent years. As such, home offices have become an integral part of interior design. While it is crucial to design a home office that reflects your personal style, it is equally important to craft a space that prioritizes productivity and aesthetics. One surefire way to achieve the perfect blend of style and functionality in your home office is by incorporating modern farmhouse light fixtures. These fixtures illuminate your space and add a touch of sophistication to the ambiance.
Choosing Modern Farmhouse Light Fixtures for a Productive Home Office
It is vital to strike a balance between form and functionality when choosing modern farmhouse light fixtures for a productive home office. Though aesthetics play a significant role in creating a sensational workspace, your lighting system should also meet your practical needs. Your home office is synonymous with a task room ━  where you execute all your work obligations and where you probably spend the bulk of your time. Thus, it is uber important to select light fixtures that are super functional without compromising style. Here are some factors you should consider to make informed choices:
1. Lighting Requirements and Functionality
Before rushing off to buy the next available light fixture, assess the lighting requirements of your home office. What type of tasks do you execute in your home office? How much time do you spend in there? Do you work at night or all day? These are some essential questions that will determine the lighting requirements of your home office. Ensure that the fixtures you buy will provide sufficient brightness to maximize productivity.
2. Visual Appeal
Modern farmhouse light fixtures harmonize rustic charm with contemporary design elements to create a powerful effect on the eyes and mind. From old-world-charm goosenecks to rustic barn lights to industrial galvanized lights, these fixtures have much to offer. However, do not purchase all fixtures that catch your eye (though they are pretty irresistible). Instead, choose farmhouse light fixtures that complement your home office's overall tone and theme. If your workspace is vintage at heart, consider barn lights. But if it is more modern than rustic, a stunning pendant will tie your decor together.
3. Adjustable Lighting
Most modern farmhouse light fixtures are compatible with adjustable lighting options such as dimmers, adjustable mounts or lamp arms, and swivel-mounted fixtures. When shopping for fixtures for your farmhouse, consider choosing those that allow for adjustability, such that you can control the direction and intensity of the light. You can customize the lighting based on mood, tasks, and natural lighting conditions with adjustable lighting.
4. Even Distribution
Light distribution is another critical consideration when it comes to choosing modern farmhouse light fixtures. Uneven lighting can birth harsh shadows or cause visual discomfort. The lighting for your home office should be evenly distributed across the desk to the room as a whole and in every nook and cranny. As such, you should opt for fixtures that provide balanced illumination for a conducive work environment devoid of distracting dark spots and uncomfortable glares.
5. Energy Efficiency
Energy-efficient light fixtures are stealing the show these days for all the right reasons. These impactful innovations reduce carbon footprint and save electricity costs. LED bulbs are a fan favorite in this department because of their incredible lifespan, minimal energy consumption, and versatile color temperature options. The good news is most modern farmhouse light fixtures are compatible with LED bulbs, while a few are engineered with built-in LED lighting.
Practical and Stylish Light Fixtures for your Home Office
1. The Westchester
This medium-sized industrial wall light is the perfect addition to any home office that craves functional and stylish lighting. The fixture is as flexible as it gets. It fits into any space regardless of size, whether small or large. The Westchester is handcrafted with love and the finest quality American steel. It has a 12″ dome with different mount options to suit different tastes and requirements.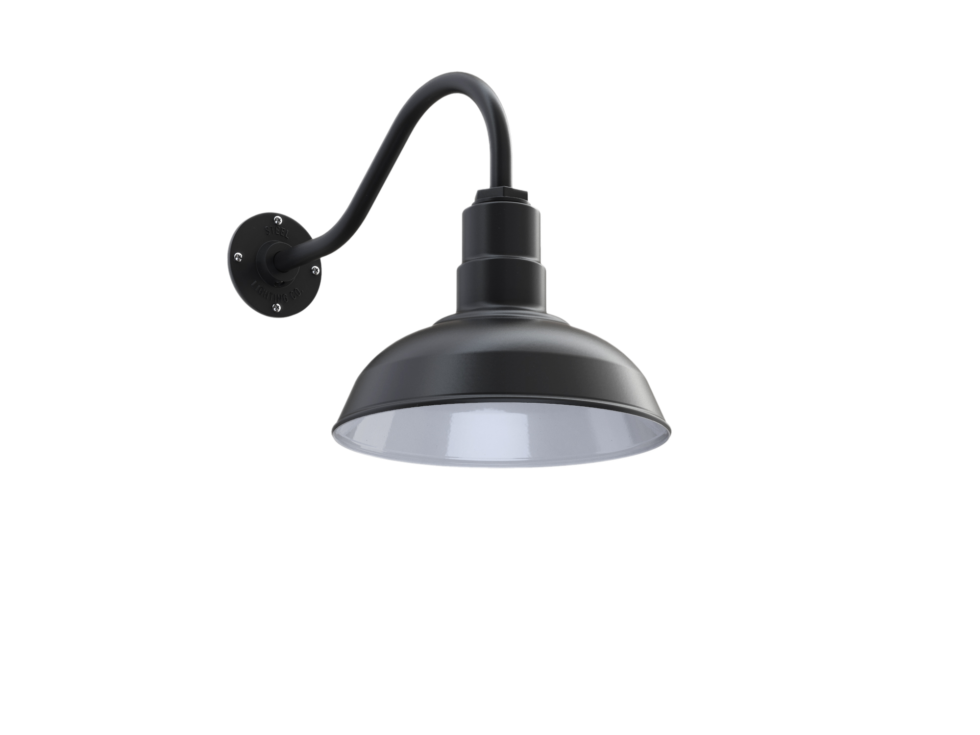 2. The Hawthorne
While statement lights are great, sometimes all you need is a dainty, charming sconce to bring your home office to light and life. This cute 8″ dome is a good source of accent lighting. You can install the Hawthorne to show off some of your most precious items in the office. You can use this in combination with other light fixtures for cohesive illumination.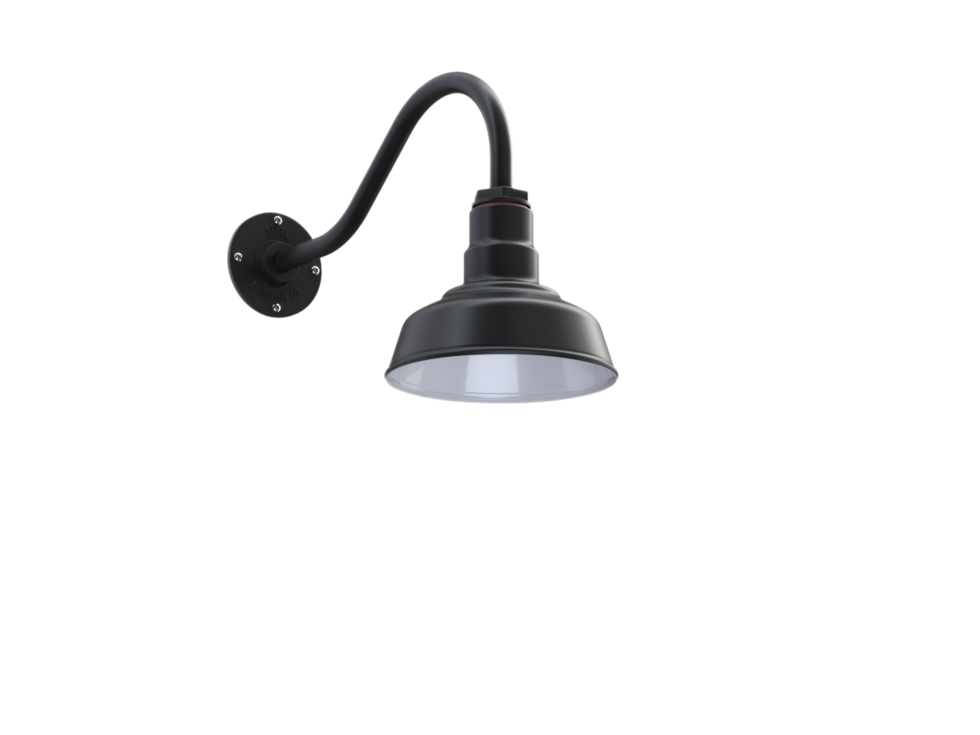 3. The Carson
If you have a high or vaulted ceiling in your home office, consider installing the Carson. A 16″ dome warehouse-style pendant light, this fixture will paint your office in a different light. It delivers sufficient illumination without sacrificing aesthetics. This is one light fixture that is worth its weight in gold.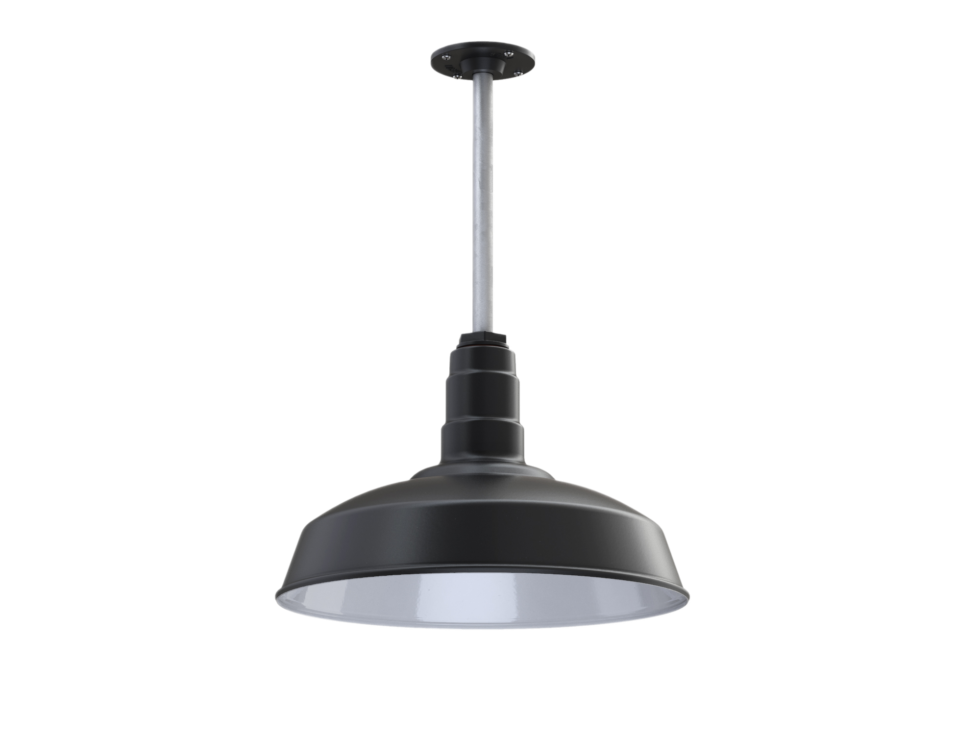 4. The Laurel
This 8.5″ pendant light is ideal for minimalist home office settings. As far as modern farmhouse light fixtures are concerned, the Laurel is top of the league. It makes a bold statement that belies its diminutive size. You can install it above your desk or wherever you see fit. The quality speaks for itself!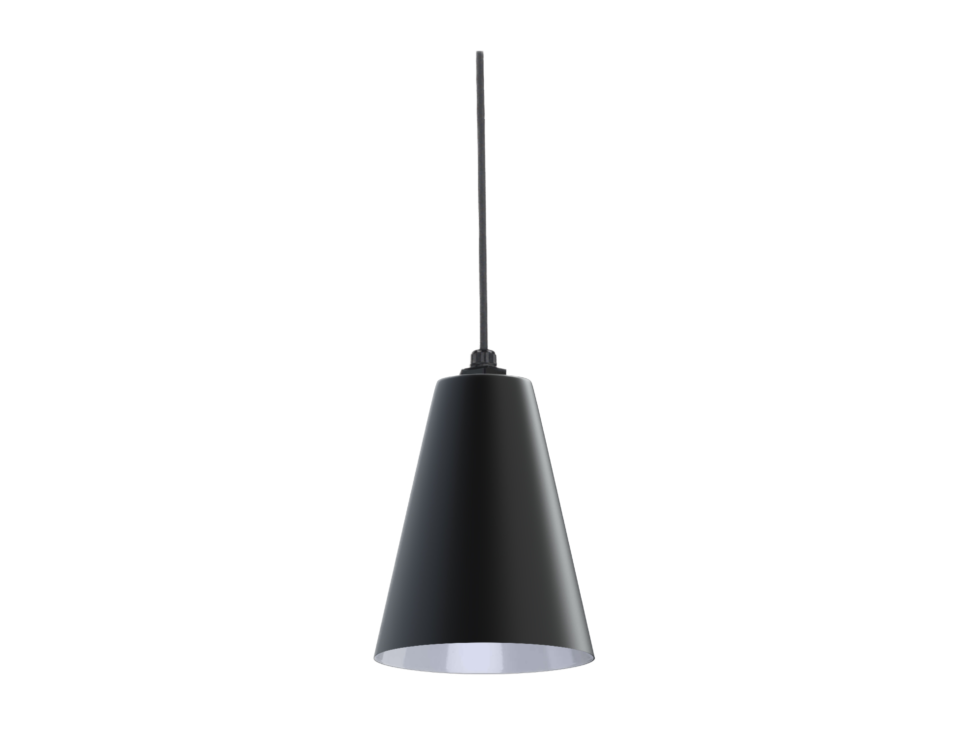 The Takeaway
The best modern farmhouse light fixtures for the home office combine functionality with style to boost productivity and improve the ambiance of the room. Selecting the right fixtures for your home office for a harmonious and functional environment is important. Optimize natural light, and select the right bulbs based on color, energy efficiency, and temperature.
Choose fixtures that are compatible with adjustable light features so you can customize your light to suit your mood or the work at hand. Hopefully, this article has furnished you with insights on how to curate a home office that seamlessly merges style and functionality — where you can work productively while enjoying a visually pleasing scene.