Our Characters is our opportunity to feature the most valuable people in our business…you! While we take great pride in the product we make, it is nothing without the spaces that Our Characters are creating.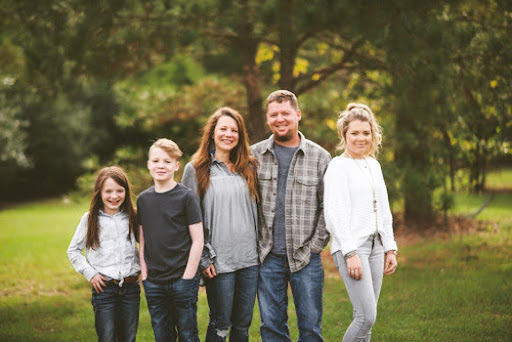 Tell us a bit about yourself!
Hey there! We are the Chiles family. Chris, Niki, Cameron, Christian, and Lilly. Over the last decade, we have dedicated ourselves to serving others in need. Chris currently works in a ministry called: God's Pit Crew and goes into areas devastated by natural disasters to help our "neighbors" at no charge to them. The ministry's goal is to show and share hope at a time people have lost nearly everything!
Chris and I have built or rebuilt most of our homes. This is our third home we have designed and built with the help of friends. Prior to entering ministry, Chris worked full time in custom home construction. As for myself, I am just a Pinterest junkie, always looking for inspiration while running through neighborhoods, checking out cool designs on-line, etc.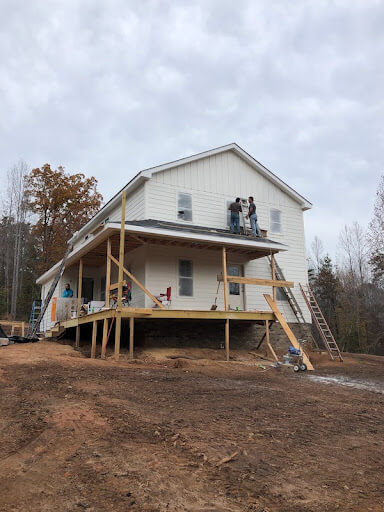 Where were you raised?
Both of us were born and raised in Virginia. For the past six years, we lived in Mississippi. We recently built this new home, as we returned to our home state, but a new area for both of us; a county outside of Danville.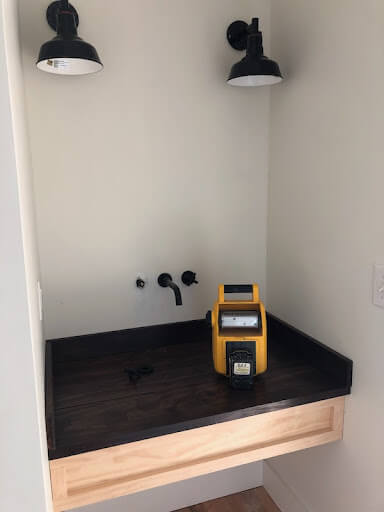 Do you prefer the old-fashioned farmhouse layout, or more of a modern layout and why?
Can we say both, lol?! So our favorite thing to do is create a home that appears to be "old" on the outside – so more old-fashioned type, but "new" on the inside. Our home is really a clash, well maybe marriage, between old and new. We enjoy a few modern twists, but mostly stick to the more old-fashioned look and feel.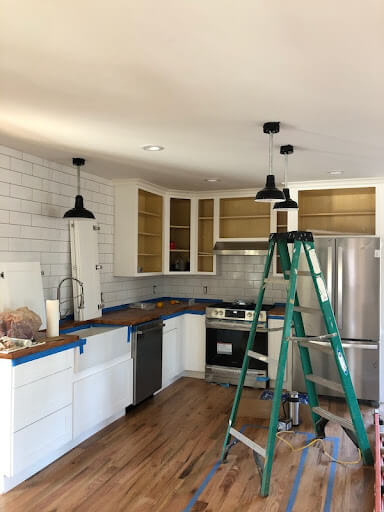 What's your biggest driving force for inspiration?
This may be a little bit of a different answer than you would expect, but we like to build homes that produce the least amount of waste possible. When designing a home, we have very little to no empty spaces in between walls. We want to use all the space the home affords so we design it that way. When Chris picks out the dimensions of our home, we are striving to build homes that use the wood to its maximum potential without having to cut and waste a lot of it. Our homes are built on good breaking points to allow for that, not only in our wood, but also in how we stack our rooms together so it uses less distance on how our homes are wired and plumbed.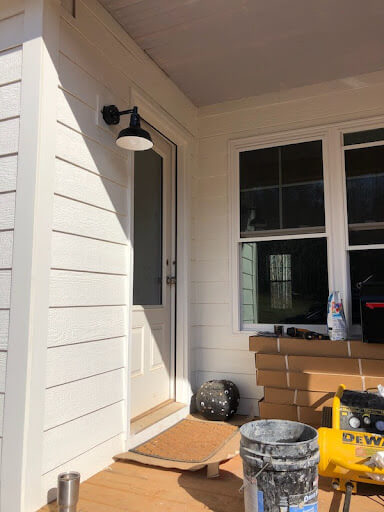 What made you choose Steel Lighting Co.?
Several reasons why we chose Steel Lighting Co. First, thank Pinterest for showcasing the product so well. Second, the driving force is we wanted American made as much as possible. We wanted to support industries within our country. Lastly, the design is perfect for our home. Not only does it give off this perfect and clean look that we are hoping for, but it reminds me of the days visiting my grandparents on the farm and reminiscing about the lighting I would see on their barns and around their home. Simple and elegant.