Looking Forward: Commercial Lighting Trends for the Future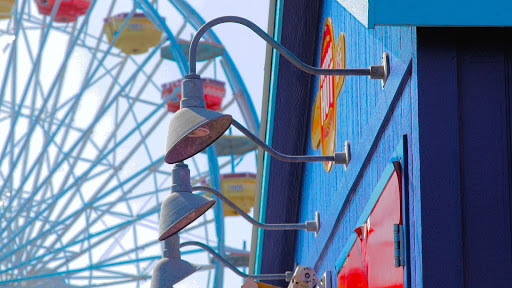 While we like to talk a lot about the value of good lighting in the home, there's still plenty of space out there to talk about the value of a quality commercial lighting solution. 
Audio Visual (AV) companies and integrators have become increasingly important in commercial projects and events and have continued to provide a vast amount of new technology and techniques to end-users ' experiences. This makes sense as the AV industry has only gotten more competitive as a result, making the push towards new and shinier technologies even more important. 
Part of this has come in the resurgence of lighting as an avenue for better experiences. Traditionally, AV companies have turned towards impressive audio demonstrations and image/video projection as a go-to for events. However, the tide seems to have turned in many respects, with AV companies looking towards lighting as a new and powerful way to set a tone within a space. 
As a result, modern AV companies and integrators have begun to lean more and more into lighting as a priority for commercial spaces. With solid lighting giving businesses a new way to impress prospective customers and increase their revenue. 
To that end, we've created a handy guide on the latest lighting trends in the commercials space and how steel farmhouse style lighting can be used as possible solutions. 
So, read on!
Complete Control
Something that has become immediately attractive to Audio Visual (AV) companies and integrators has been increasing control. For audio and image projection, this has always been a reasonably straightforward process, though, for lighting, it's now only recently becoming a natural avenue. 
For years, the nature of AV lighting in any commercial space has always been largely dependent on the type of space used. However, with newer technologies and lowered costs, the dependence on location to dictate lighting is becoming increasingly a thing of the past. 
Setting a scene has also become far more straightforward, with many commercial lighting techs able to completely change the look and tone of a space with the press of a button. 
Take it Outside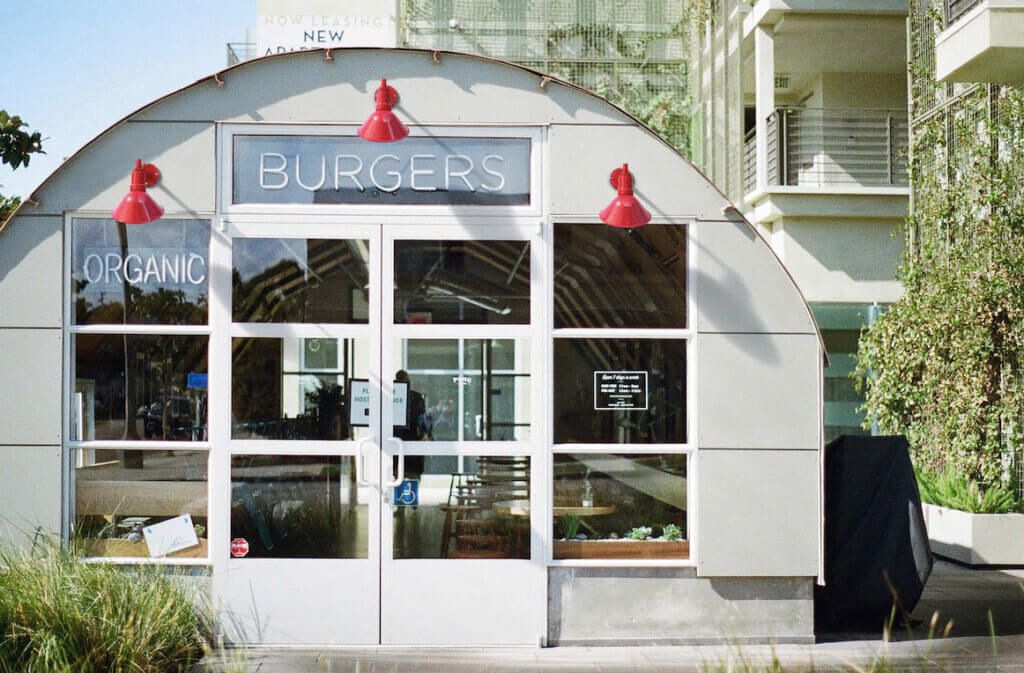 The location has become doubly important in the commercial sphere if only because of the desire for clients and customers to move proceedings outside. 
With the effects of the 2020/2021 COVID-19 pandemic still being felt worldwide, commercial organizers and businesses are wary of spaces that aren't open enough. Similarly, there is a growing change in philosophy for many business owners that the first point of contact between a customer and a business isn't when they walk through the store but when they see a company for the first time. Being able to control the conditions of that first impression is massive in commercial spaces. 
We can see this in the growing importance of sign lighting for small businesses. Lighting a sign to be seen from a distance is a tricky thing to maximize fully, so it pays to pay attention to the details and look into what kind of effect you're looking to achieve. 
Our most popular light for store signage has got to be the Venice wall light. This piece is perfect for store signage as it features a head that operates at an angle rather than straight on—making it perfect when directed towards a store sign or item of interest. 
Health and Wellbeing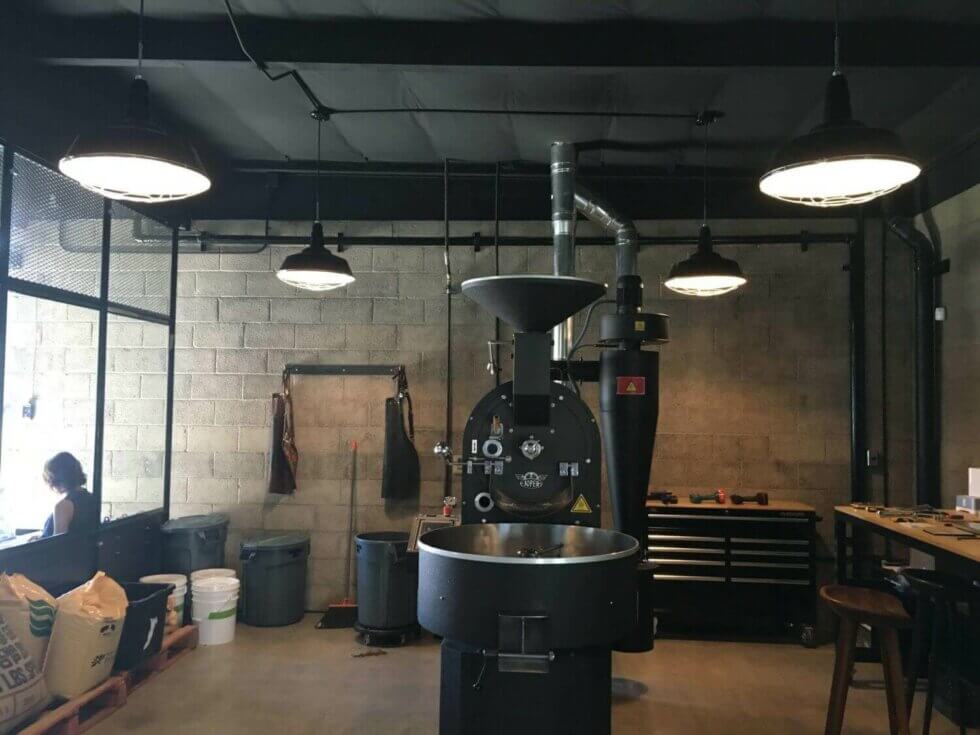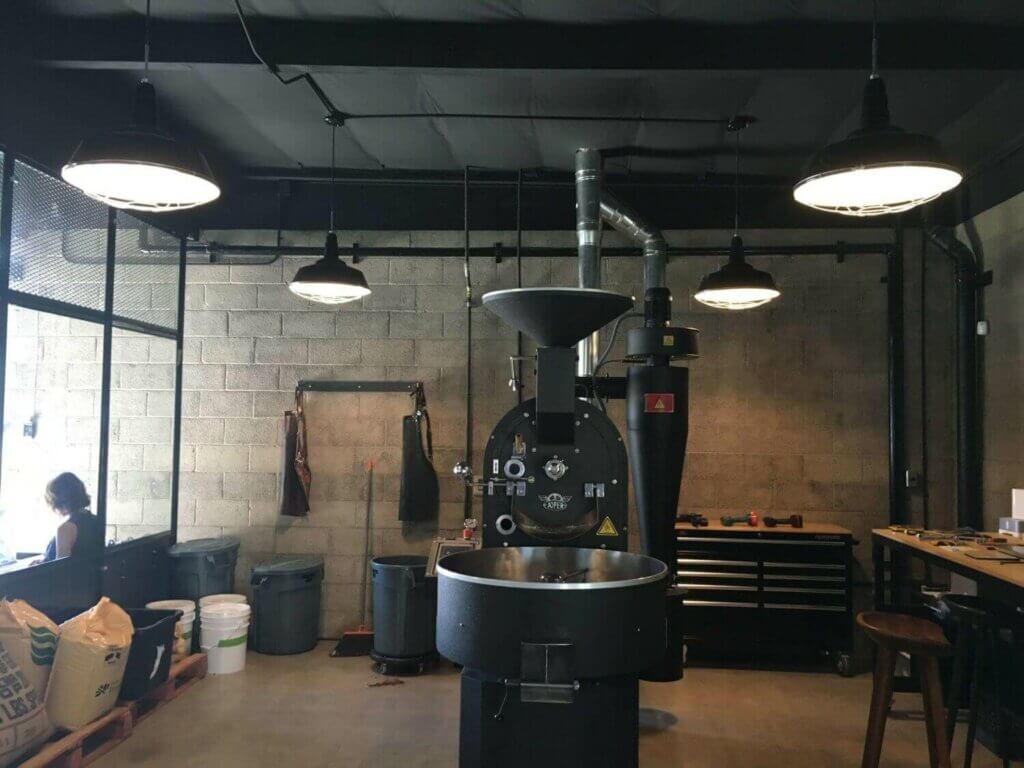 Going along a more human-centric route, commercial lighting has evolved massively over the years to make the workplace safer. It's been a trend that's only gone up in popularity in recent times. 
Most of this utility comes in how lighting can be tuned to match the needs of workers with relative ease. The added visibility from a solid foundation of light makes workplace accidents less commonplace and can potentially boost the mood of employees. 
In particular, lighting fixtures that can react to changing times of the day are critical to this idea. Matching the lighting of a workplace to the circadian rhythms of employees allows for a more naturally occurring day, creating a more relaxed and comfortable environment for workers and customers alike.
Our Manhattan ceiling lights are hugely popular fixtures for commercial needs, providing a massive amount of light in a relatively compact and easy-to-install package. Even better, the Manhattan takes advantage of new technologies and can be fitted with an LED light bulb for added utility and employee well-being. 
LED Futures
Of course, it's tricky to speak about the benefits of solid workplace lighting without mentioning the minor miracle that is Light Emitting Diodes (LED). Unlike more traditional lighting methods, the technology surrounding the LED bulbs is advancing all of the time. With longer lifespans, additional features, and lower power consumption is among them. It's no wonder that commercial entities have become so interested!
Simply put, LED bulbs are brighter and produce a much better type of light for the space they're in when compared to traditional lights. Combine this with effortless tunability, lifespan, energy savings, and lower voltage issues, and you have a light bulb that will no doubt continue to take the world by storm. 
Turn Down the Voltage
The explosive popularity of LED bulbs has also had the added benefit of changing the way businesses and homes have viewed voltage as a resource. Previous bulbs and lighting methods have often meant that voltages for homes and businesses have only ever gone up. With the advent of LED lighting, that problem has seemingly disappeared. At the very least, the issue has reduced massively, with lighting infrastructures operating on a much more streamlined system compared to traditional lights. 
As the requirements for LED light systems are so low from a voltage perspective, AV companies and instructors have been able to keep installation costs minimal and avoiding the need for an electrician almost entirely. 
When you consider the expanded utility of LED bulbs, it hits home how essential lighting can be to a commercial entity or business. 
If you need help making the right choice of lighting for your business, then contact our friendly team at Steel Lighting Co.,  our friendly team of experts would be more than happy to give some advice and recommendations on what kind of steel barn light can best suit your commercial needs.