How Steel Lighting Can Help Create the Ultimate Man-Cave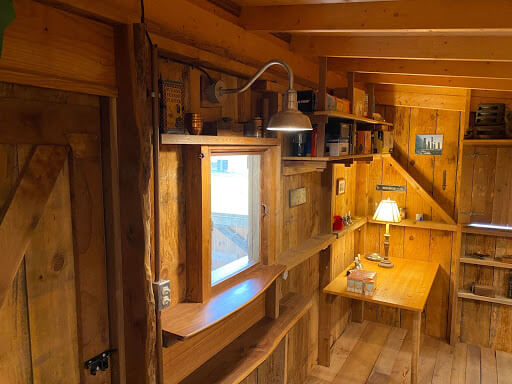 Having a man-cave is the ultimate indulgence for a lot of guys with a spare room. What could be better than settling into a place you can invite friends over to, cheer loudly over sports or games and not worry about waking the neighbors?
Man Caves come in a lot of different forms. Some are called "Sports Rooms" and feature the usual decorations of sports memorabilia, neon lighting, and anything that's designed to look like it's from a sports bar. More often than not, sports rooms are where sports enthusiasts get to enjoy the full breadth of their favorite games and teams without forcing the rest of the family to endure it as well. 
For the modern man, a "Gaming Room" might be more readily appropriate. Whether you're a video-game lover or a tabletop game enthusiast, the gaming room serves a broadly similar function. It focuses on letting the enjoyment of your favorite games happen with the least number of interruptions. 
In this blog entry, we will explore how critical good lighting can be for these types of rooms and how we would go about lighting these sorts of spaces ourselves.
So, read on, and find out for yourself how you can make even the dingiest cave seem like a personal palace with some careful lighting. 
But First, The Rules Of The Game
Before we get into it, it's essential to run through the basics of lighting design and techniques. How these work to improve your experience is crucial, so you must have a working knowledge of them. 
The lighting design of a room can be divided into three "layers" that work together to create a desirable experience. These are: 
Ambient Light – Ambient light is the 'base" layer of light common to every room and aims to cover an area in even light to make the surroundings comfortably visible. 
Task Light – Task light is a focused form of lighting primarily used to make complex tasks easier and safer to complete. These lights are bright and often focused on a single, smaller space within a room. 
Accent Light – This layer is the most abstract and is concerned chiefly with the "artistry" of lighting.  Accent lighting is, as a result, most commonly used to enhance the visuals of a space rather than conventionally light it. 
Finally, color temperature is the measure of light intensity concerning brightness and color. Color temperature is typically measured in Kelvins (K). Light sources with higher intensity, similar to daylight, have higher temperatures and commonly appear "bluer" or "colder." In contrast, light sources with lower temperatures usually appear more orange and "warmer" as a result. 
Lighting For Sports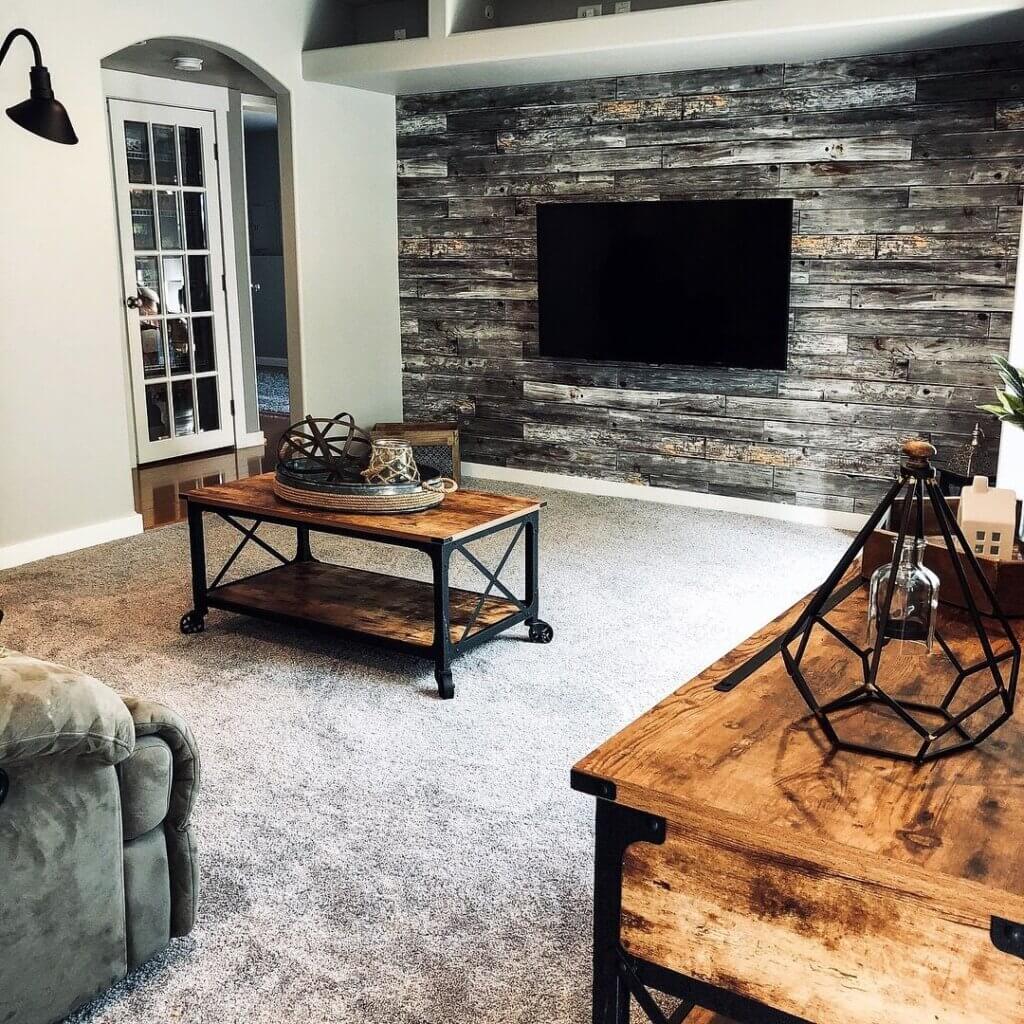 Okay, so with the basics out of the way, we can focus on what's important – sports. The Man-Cave is the hard-fought-for haven of all things related to watching and enjoying the world's games for many fathers. Football, Ice Hockey, Baseball, and even Soccer can be enjoyed without distraction so that no single touchdown, home run, extra-time goal, or glorious comeback is ever missed. 
It should then be unsurprising that these types of Man-Caves are principally centered around a good television. This makes lighting for these spaces simple, with warmer ambient lighting and accent lighting coming to the fore. 
In that case, our Venice wall-mounted lights are the perfect solution and provide the sort of unintrusive light that makes them excellent at serving the dual function of providing both ambient and accent lighting. Additionally, when used with our goose-neck option, these lights become perfect as spotlights for framed jerseys and memorabilia while also providing enough light to keep everything visible when used in multiples. 
Lighting for Gaming
For the most part, Gaming is a similarly screen-orientated activity that's mainly concerned with making sure you're gaming as comfortably as possible. 
If you're a console gamer, this will be with a comfy couch and a good tv screen. If you're more of a PC gamer, then a solid desk and ample space for a gaming chair will be vital. Regardless, both of these setups require the exact lighting requirements. 
Much like the sports room, combining ambient lighting with accent lighting will be vital to achieving the best result, though because gaming is often more focused and less social than watching sports, a different approach can be taken. 
For smaller rooms, our Malibu ceiling light is a treat that can cover an area in a clean ambient light that won't be overly intrusive, primarily when used in multiples. However, if you have higher ceilings, then the Carson or even Manhattan line of lights would be fantastic additions. Both lights are premium products for industrial settings and can create a stunning ambient light that ties nicely with most gaming aesthetics. 
Combine these lights with some LED light strips, and you'll be creating the ideal gaming Man-Cave in no time!
Dungeons and Lighting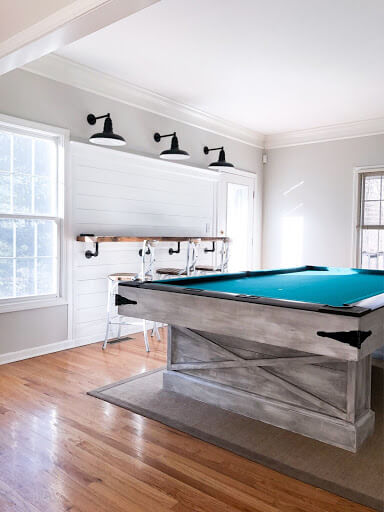 Of course, there is also the potential for a Man-Cave to be used for more traditional gaming styles. For example, board games, tabletop wargames, and roleplaying games have become hugely popular and are considered mainstream activities, particularly amongst younger generations. 
As a result, tabletop gaming Man-Caves have risen in popularity massively. However, in the case of lighting, a completely different approach is required. Tabletop games, contrary to popular belief, are highly social and need multiple participants to really work. That means that lighting should reflect a more social and thematic atmosphere while also providing ample light to make information clearly visible. 
In most cases, a tabletop gaming room will function as a dining room and will principally be focused around a large table as a focal point. Combining the ambient lighting principle with task lighting will thus create the best results. 
For that, we have the Rose Bowl ceiling light, which manages to create a gorgeous amount of light that easily achieves a desirable amount of visibility, especially over the targeted area. The dome shape of the shade also allows the Rose Bowl to operate as a task light as well, focusing the light on the action and thematically leaving the far corners of the room darker. 
The darkened corners of any room allow ample room for accent-related light sources. Fixtures, such as color-changing LED lighting strips, shaded lamps, or wall-mounted fixtures – such as our Topanga fixture – are perfect for creating the ideal atmosphere
That's it for this guide on how to achieve the ideal Man-Cave setup best using Steel barn-style lighting!
If you need help making the right choice of lighting for your home or business, then contact our friendly team at Steel Lighting Co.,  our friendly team of experts would be more than happy to give some advice and recommendations on what kind of steel barn light can best suit your home or business needs.