Essential Types of Store Signage for Your Business (And How to Light Them)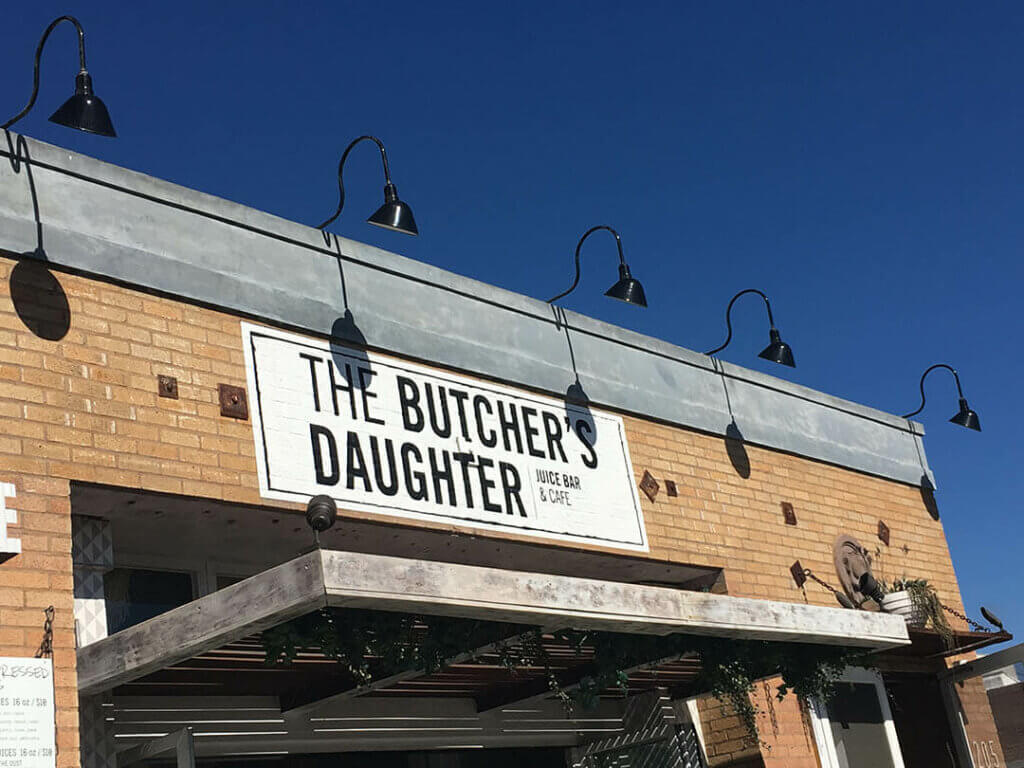 Often when we at Steel Lighting Co talk about lighting, we never really mention the type of things we're actually lighting in the process. Sure a kitchen or a barn are spoken of as spaces that get light from our farmhouse-style fixtures, but what about the physical objects we hope to light as well?
There's no more literally an object that can benefit from a good lighting quality set of lights quite like the advertising business owners and entrepreneurs put out for their own ventures with store signage. 
This blog entry will touch on that idea and provide a walkthrough over the most important types of signage a business can take advantage of for their own practice and the best type of lighting setup that can be purchased to best complement these advertising styles. 
After all, if you want to run a successful business, then creating the right kind of signage for your location is definitely a crucial step, particularly if you're operating in the retail, service, or restaurant sectors. 
Why Signs?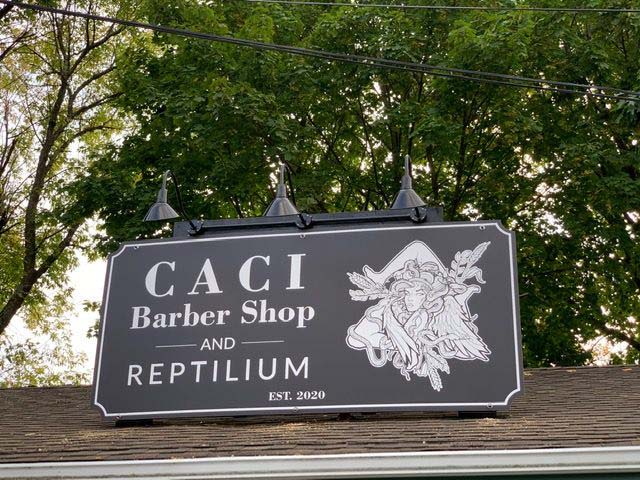 In the current day and age of e-commerce and digital retailing, with retail behemoths like Amazon seemingly dominating the business space, it seems almost antiquated to speak about store signage. 
But it's not just about letting people know where you are from within eyesight; store signage plays a huge part in your business's impact and effectiveness to communicate its message to customers. Signs help customers navigate your business and answer multiple basic questions about your business simultaneously. 
Generally speaking, the best practices for making the best of your retail signage goes as follows: 
Simplicity is King:

A sign for a business has to be clear and concise with its message. Too much info, and you'll often lose your customer before they've gotten through the door. 

Be Specific:

Making sure your sign can convey the important info about business is key. Items of interest such as location, specific details, and instructions will be the best piece of info to share. 

Call to Action:

Creating a sign isn't just about saying where you are; it's also about creating a message that will engage a viewer to act on the information you've shared. The best signs are the ones that can effectively communicate a simple goal for potential customers. 
Styles of Signs: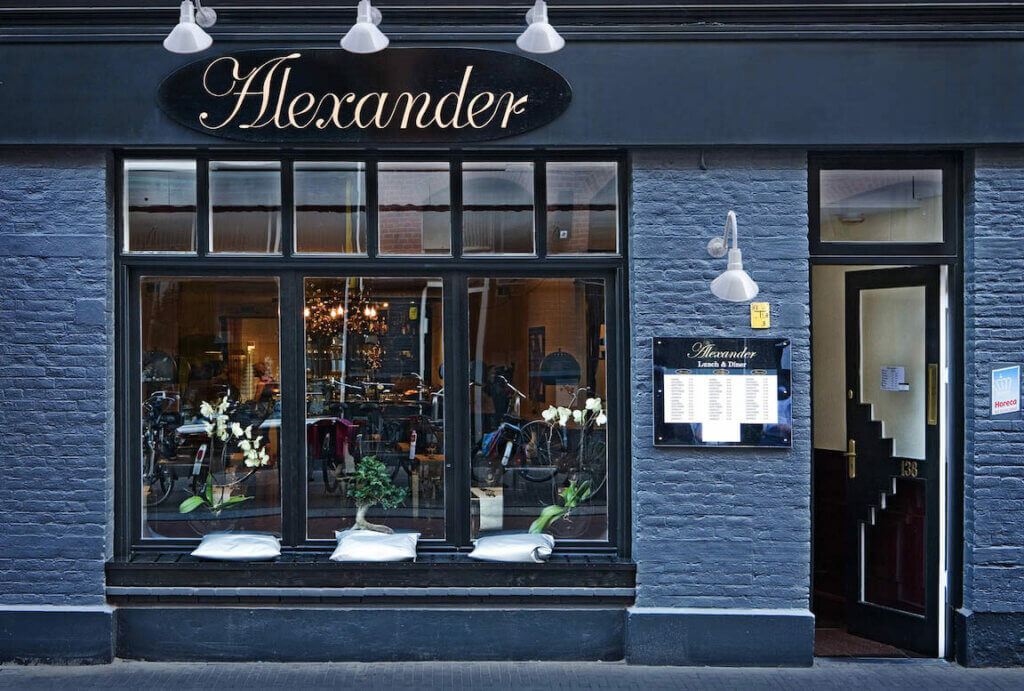 Ok, so we've gotten why you should have a sign for your business out of the way. But what types of signs are there and which ones are the best? 
To put it simply – there a lot. But we're going to try and break down the most critical. 
Persuasive Signage
This is arguably the most important type of signage you can use. Persuasive signage will influence the viewer to act on certain behaviors and influences using convince language and attractive, often provocative, imagery. 
Persuasive signage is also often highly adaptable and can be used across a whole range of mediums, from being used on individual garments to, more commonly seen, being used in shop window displays. 
Using signs like this will often allow certain brands to establish a dialogue with customers about who they are, and they are all without even needing to speak with them directly. 
Lighting for these displays is often a tricky thing to establish, as there are so many options.  While wall lights are a great feature, ceiling lights are where products and persuasive signage can really shine. 
Our lights, such as the Carson ceiling light or the Eagle Rock ceiling light, provide the perfect accompaniment to any piece of persuasive signage, providing an amazing compromise between incredible lighting quality within a smaller package than contemporaries. Combine these fixtures with an LED bulb, and you have a product display that will look timeless and attractive in no time. 
Outdoor Signage 
There's no better form of signage than the classic outdoor sign when it comes to raw visibility. As something that's often viewed as the first meeting between a potential customer and a retail business, the humble outdoor sign's importance is incalculable for many storefronts. 
But it isn't just about announcing where you are; outdoor signage has the weighty responsibility of needing to convey as much about your business as possible – in as little time as possible. For the outdoor sign, the ultimate victory is convincing a passerby to give your store or restaurant a chance when they previously may have ignored your location entirely. 
Lighting for this type of signage is, unsurprisingly, all about getting as much light as possible. While the ceiling light was more effective for window signage, the wall light became invaluable to the outdoor sign. 
Lights, such as the Gardena or Redondo, are best suited to the task of many larger signage pieces and provide the ultimate illumination for your business. However, for those with limited space or are simply looking for something more subtle, the Hollywood Bowl or Hawthorne can be as easily suitable, with both lights providing an awesome amount of light in a small package while also giving a great sense of style;e in the process. 
ADA (Americans with Disabilities) Signage
While signage is often about advertising, in some cases, it can be about inclusiveness as well. Making customers feel welcome into your business space is a key element to the success of many ventures. The signage of your business is critical to creating a space for your potential customers to feel safe. 
Interior signage for exits and additional needs are crucial parts of many businesses. Providing as much for those with disabilities can be a huge boon to customers' experience and your own reputation as a business owner. 
Choosing font types and colors legible from a distance and providing braille and tactile, embossed characters are important steps towards an inclusive experience. 
As with storefront signage, the goal for many inclusive sign features is to be as clearly visible and accessible as possible. Providing a form of lighting that pursues that end then is critical. Again, biggest is often best in these cases, and using either the wall-mounted Redondo or the ceiling-mounted Manhattan would be best. However, again, for a more subtle and focused approach, using smaller fixtures – such as the ceiling-mounted Inglewood or the wall-mounted Westchester, would be fantastic options. 
If you need help making the right choice of lighting for the next piece of signage for your business, then contact our friendly team at Steel Lighting Co.,  our friendly team of experts would be more than happy to give some advice and recommendations on what kind of steel barn light can best suit your commercial needs.