5 Ways You Can Use Gooseneck Lights To Make ANY Space Shine
In a world of spotlights, neon lights, and LED tubes, be a gooseneck light!
It's hard to find a more charming and welcoming lighting solution than the classic barn light. Use one for your indoor or outdoor decor and you'll instantly understand the appeal. Gooseneck lights add a delightful retro aesthetic to any space. They are functional AND stylish, which is why interior designers often use them in their projects – either to highlight certain areas of focus or simply to "set the mood".
At Steel Lighting Co, we're obsessed with gooseneck lights! And we don't make them the same way everyone else does. We go the extra mile. We carefully handcraft gooseneck lights the old fashioned way, to make sure they stay in your family or business for generations. We make sure they fit perfectly into your plan and customize them to add character to any design.
There are endless ways you can use gooseneck lights since they're both elegant and functional. But you don't have to take our word for it. Just have a look at these amazing examples that will make you fall for gooseneck lights just like we did.
1. Make your storefront stand out
The most important thing to keep in mind when you have a small business is that customers buy experiences, not objects. So they should feel intrigued from the moment they first set eyes on your small business (yes, before they even walk in!).
Your storefront is what sets the mood from the very beginning. It's the first thing your customers see – and it should be love at first sight!
No matter how much effort you've put into decorating the interior, it will go unnoticed if customers don't want to explore your shop. You need to make them stop and think "I NEED to go in". And you do that by making the storefront irresistible.
There are many ways to go about storefront design, but one thing we've noticed as a general is that lighting is a foolproof way of making people's eyes glide towards it. Highlighting your storefront with charming gooseneck lights is one brilliant idea to make your storefront shine.
Just take a look at this gorgeous New York Coffee Shop – they used our popular Gardena gooseneck lights to bring their story to light: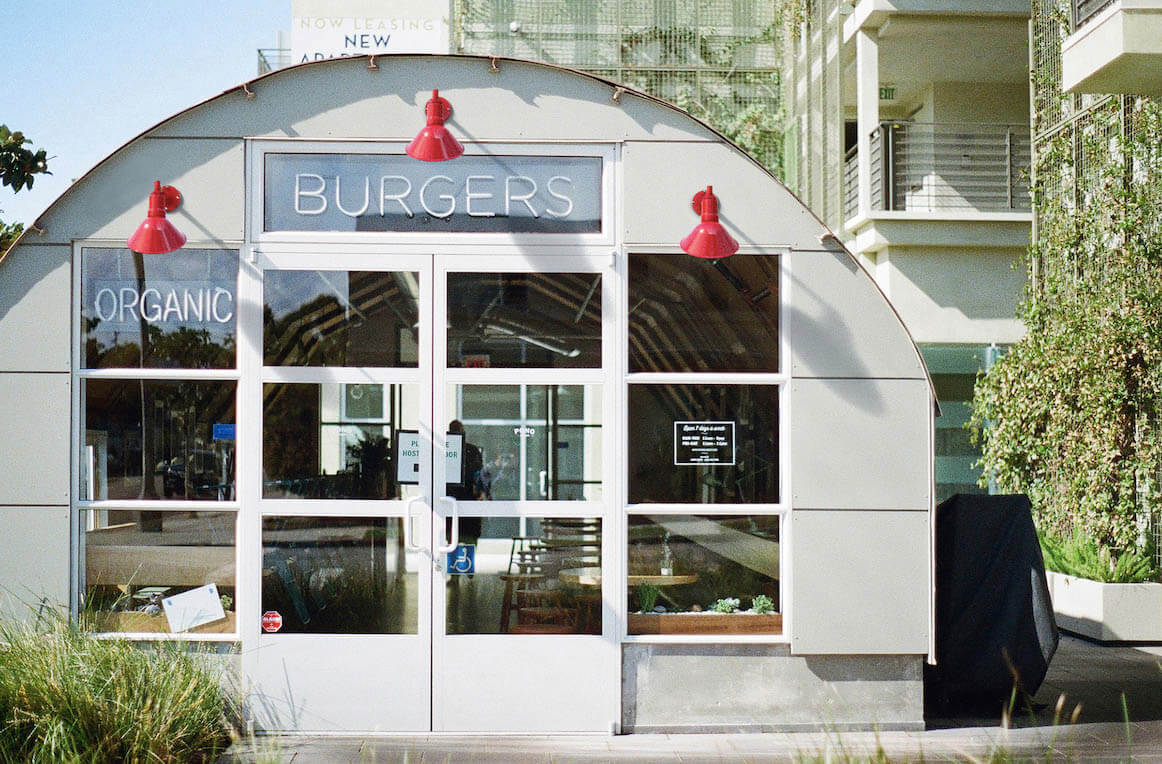 2. Bring your porch to life
Much like the storefront, your porch deserves all your attention when you decorate it! You want it to be cozy and inviting, while also staying true to the general design of your home.
A few essential elements every porch should include are a cozy area to sit down & relax (think benches, chairs, outdoor sofas, swing chairs, etc.), an eye-catching mat, a stylish house number, and gorgeous lights to polish the design.
Gooseneck lights are the go-to if you want your porch to be warm and welcoming. They go perfectly with almost any design and create that oh-so-charming vintage vibe everyone loves.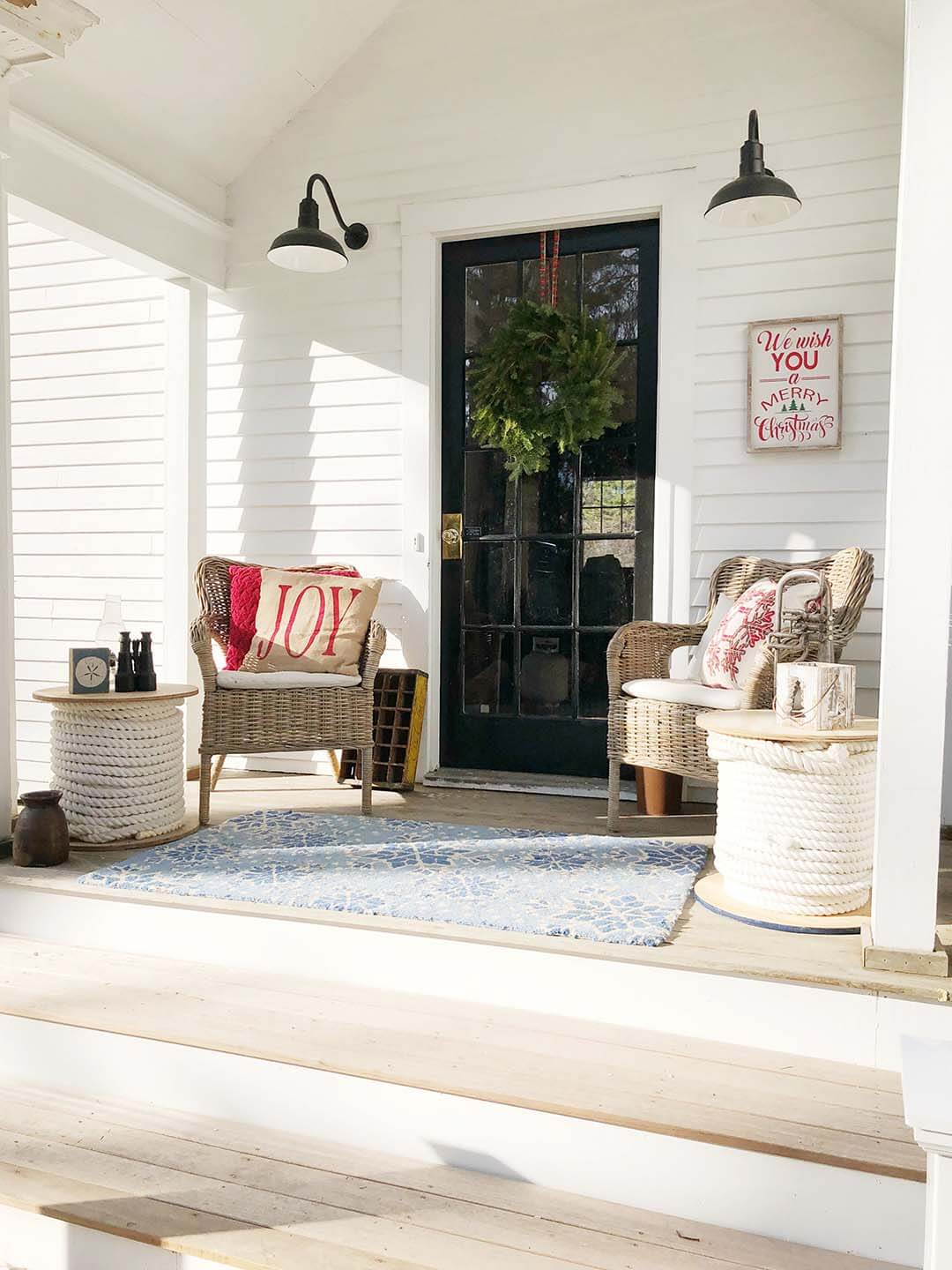 3. Shine a light on your barn
This should come as no surprise…after all, they're not called barn lights for nothing!
While gooseneck lights make excellent additions to any interior decor, let's not forget how practical they are as well. You can count on them to perfectly complement structures like barns, sheds, and even chicken coops.
But here's the thing. You need the barn lights to be as reliable as possible – you shouldn't need to replace them often (or at all!). And that's why you should choose Steel Lighting Co creations.
First of all, we use the undisputed champion of sturdy materials: 100% American steel. Then, we like to create our barn lights the old fashioned way. We don't rush through the process. We don't skimp on quality. Everything is handcrafted with care by our crew in Southern California.
We love that we're able to support and promote the farmhouse lifestyle by creating the highest-quality barn lights on the market.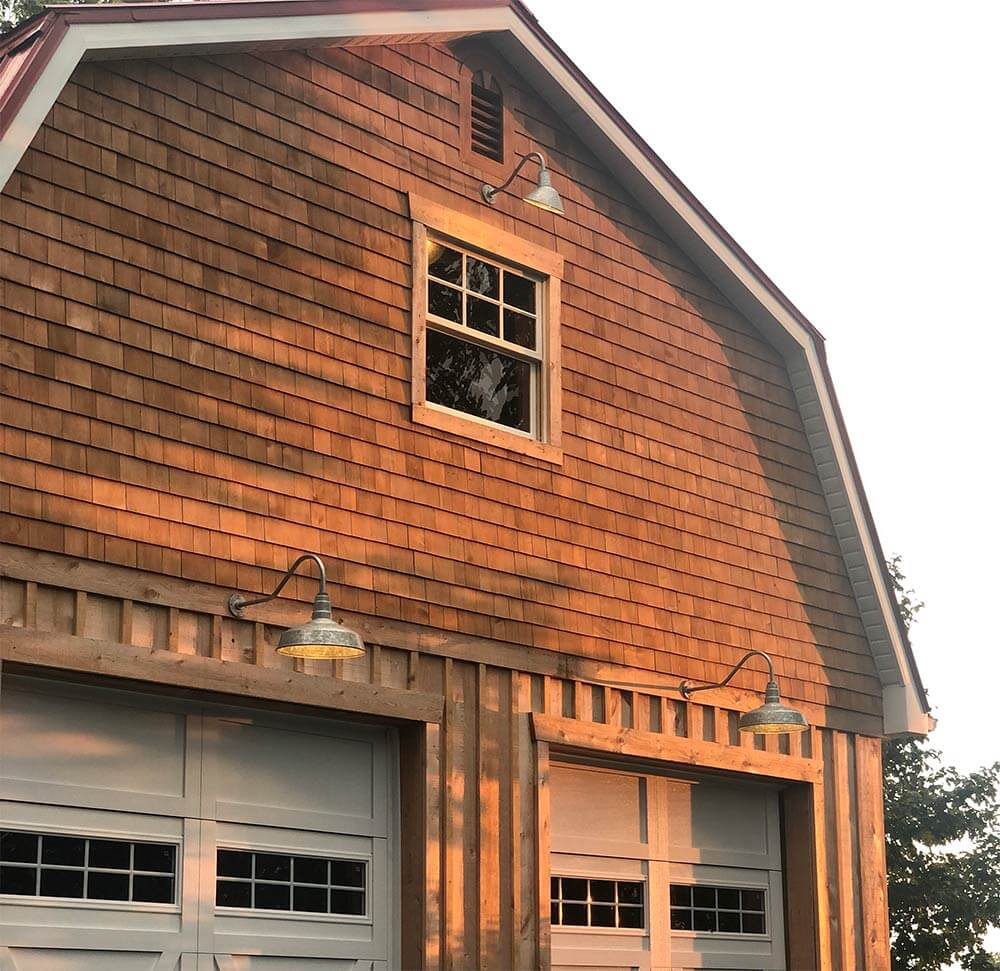 4. Highlight certain areas in your home
Most people only consider lighting solutions from a functional point of view and miss out on opportunities to use them as a design element.
The first step to decorating like a pro is making sure your basic lights don't stick out like a sore thumb. Choose lamps and chandeliers that add character to the room – and don't skimp on the quality! Sometimes it's worth investing more in details if you want to add a layer of sophistication to your home.
When you've covered the basics, it's time to step up your game. You can use gooseneck lights to highlight certain corners in your come and infuse them with even more charm.
If you need some inspiration, have a look at how a pair of barn lights can enhance a gorgeous farmhouse style kitchen: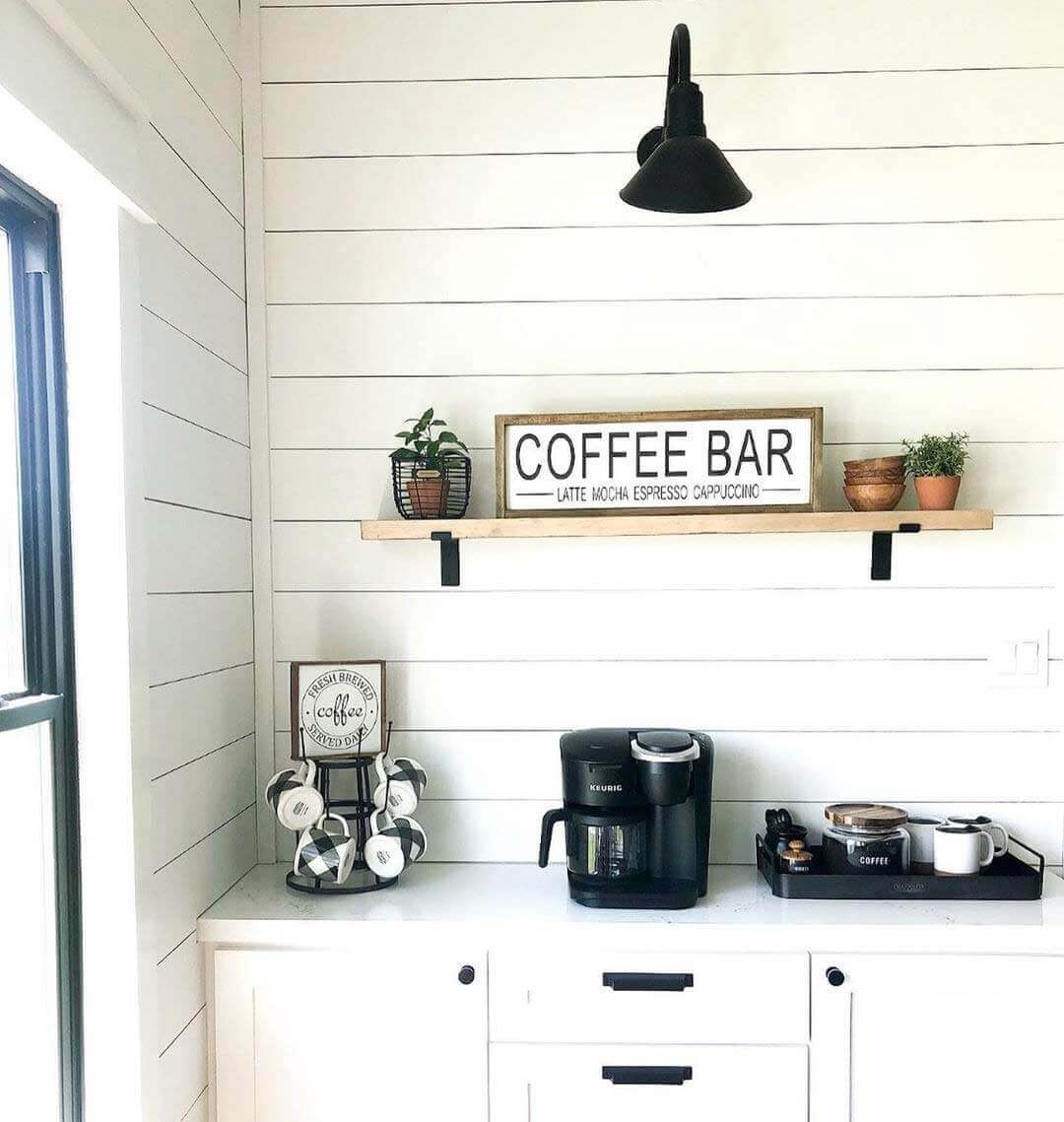 5. Add character to your pantry
We couldn't imagine life without a pantry to store our supplies and goodies (and sometimes hide our brooms, cleaning products, and other "undesirables").
The pantry has huge potential from a design point of view. Instead of hiding it away behind a door, why not turn it into yet another gorgeous element in your farmhouse kitchen?
It's not a complicated project either. All you need to do is replace cabinets with wooden shelves and invest in eye-catching containers. Try to keep a consistent style when choosing jars and make sure you buy labels (they're practical and add charm).
Once you've organized your supplies, time to finish things off with a few polished details such as aprons, a few rustic baskets, brass pots, and pans, etc. Last but not least, install a gooseneck light in your pantry to add character (and make your midnight snack a breeze)!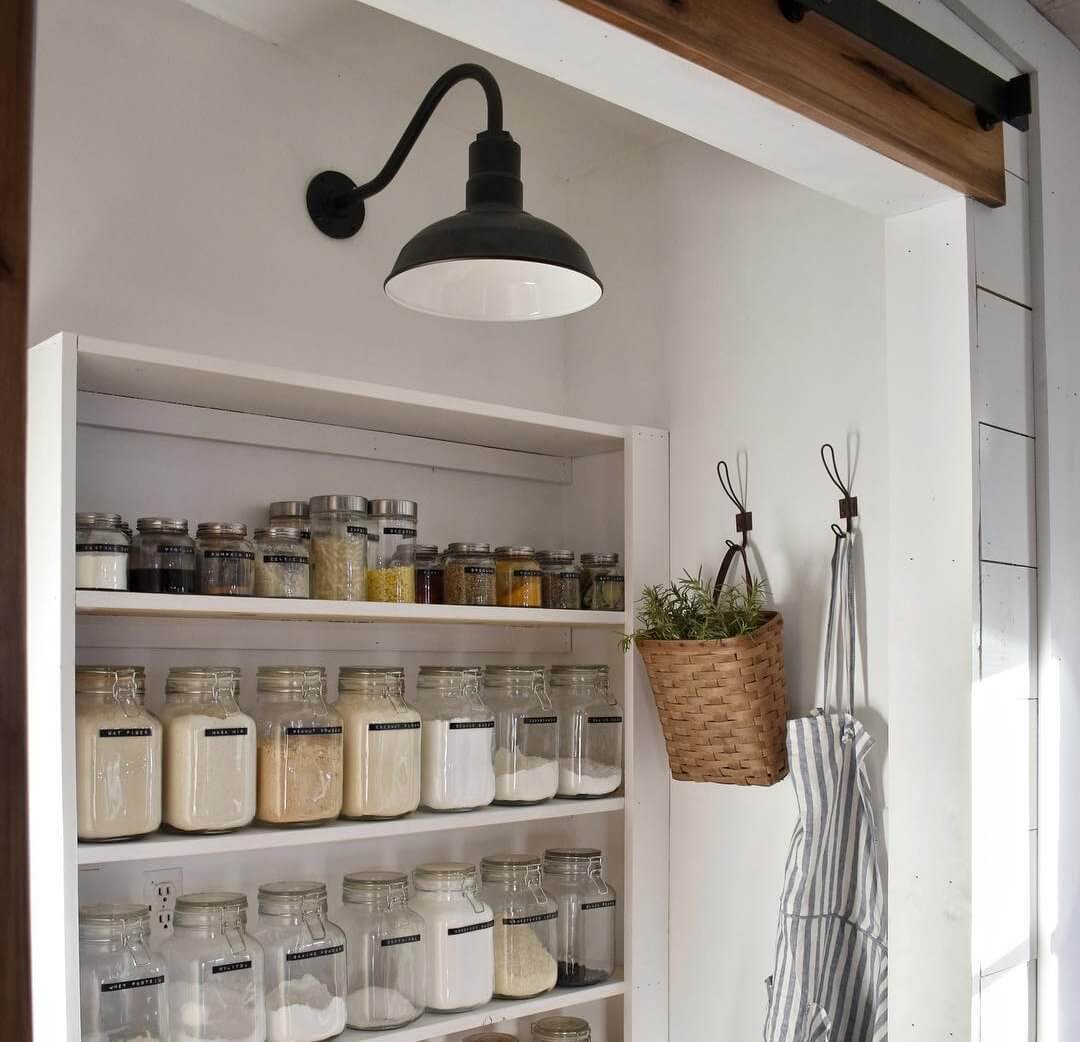 Gooseneck lights will never go out of style. They're a timeless piece of decor that complements different styles, from vintage and classic to modern and eclectic. We'd be more than happy to handcraft the PERFECT gooseneck light for your home, so don't hesitate to browse our shop and get in touch if you have any questions.